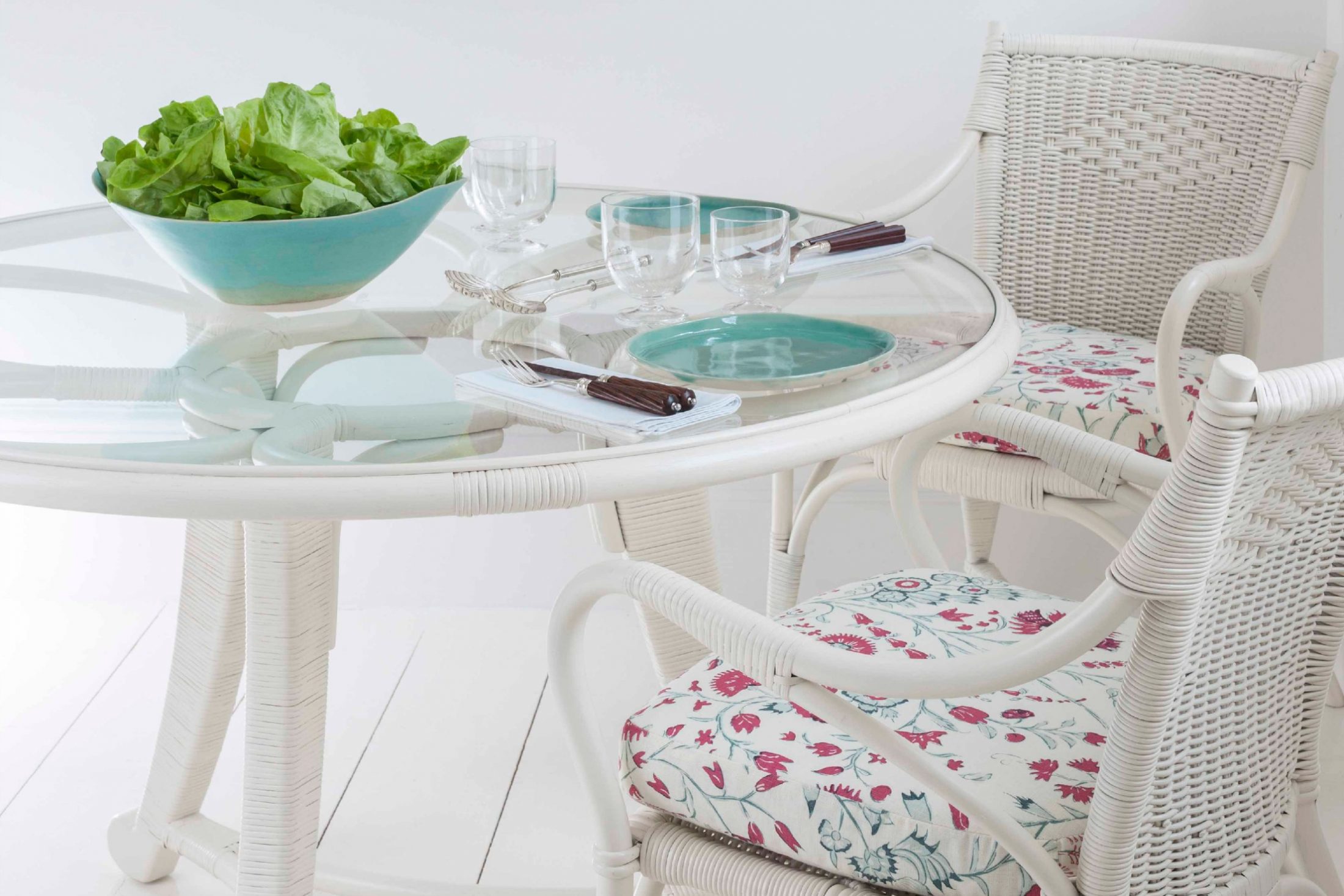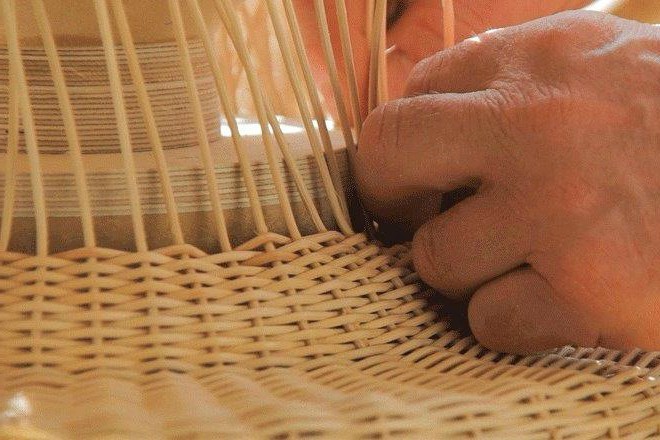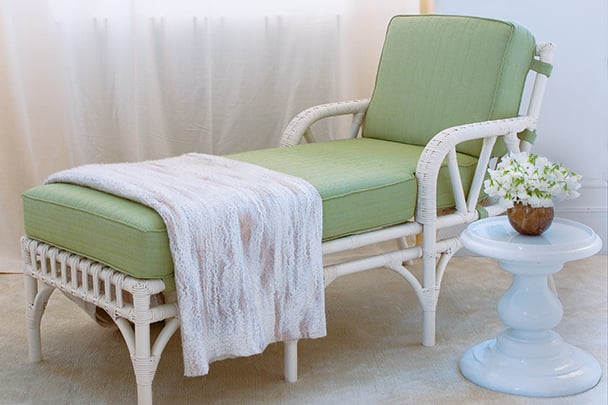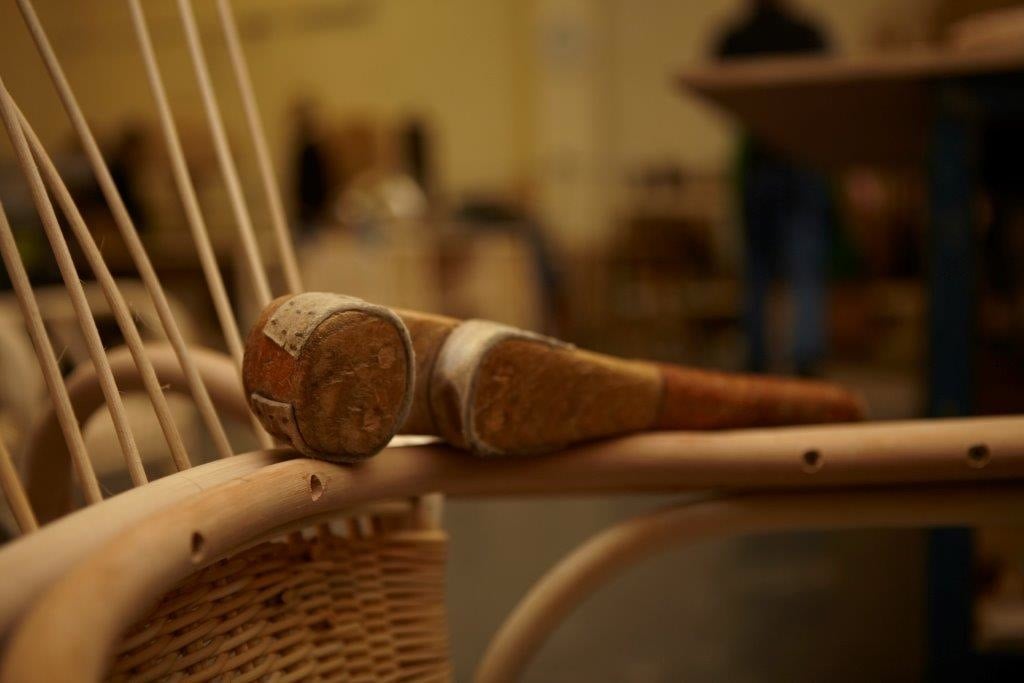 26-DahliaTableTop-2200×1467
27-Handweavingtop-e1429213713567
It's mesmerising watching rattan craftsman Phil at work, his nimble fingers interweaving and tightening the fine strands that gradually take the shape of a Soane Britain design. He likens the process to knitting, with his fingers as needles. 'When I first started randing (hand weaving)' he says, 'it made my fingers bleed, but they get used to it.' With over 40 years' experience working with rattan, his skill lies in not only his meticulous wicker detailing, but also the ability to weave in three-dimensions, creating sculptural pieces such as the Ripple Circular Table or Venus Chair.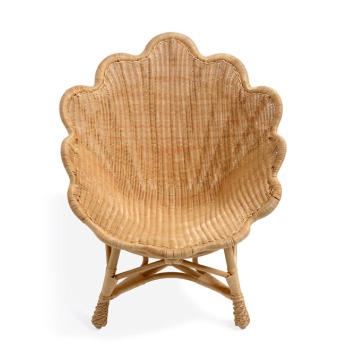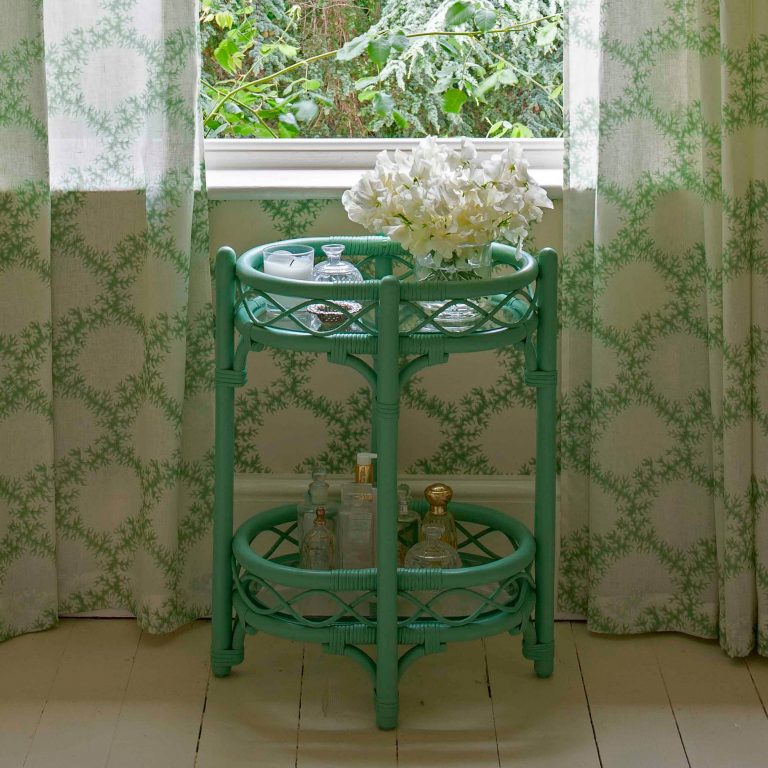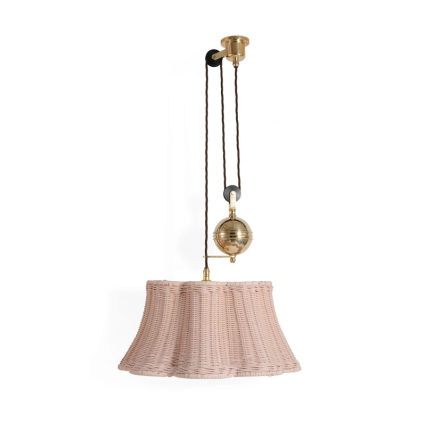 Making traditional rattan furniture is labour intensive. It takes anything from a day or two to produce a Rattan Petal or Rattan Drum shade to 5 weeks to complete an Gatsby or Mountbatten sofa. The process starts with the sorting and cutting of great bales of sustainably grown rattan imported from the Far East (rattan isn't commercially grown in Britain), to the workshop in Leicestershire. The thick rattan canes are prepared in an electric steamer and then bent into shape while still hot and flexible. This is the job of fellow craftsman Mick who, with traditional wooden tools and an experienced eye, achieves precisely the angle or curve needed for the frames. His skill is especially evident in designs such as the new Dahlia Table (shown in our lead image) or Lacy Stand, where curved elements must be perfectly matched. He describes The Venus Chair as the most difficult piece he's ever worked on, its curvaceous cane frame requiring the alternate application of a naked flame and water to form the wavy design.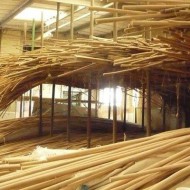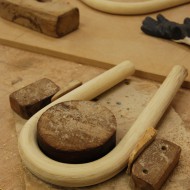 Phil works with the long, thin rattan strands. These are first soaked in baths of water for an hour to make them more malleable, ready for wrapping (the binding of part or all of the cane frame) and randing (weaving between rattan 'stakes'). It also gives a strong, taut finish when the damp strands contract on drying. Phil explains some of the challenges of working with natural materials: the moisture content, flexibility and colour of rattan varies from batch to batch, with the result that the time and effort involved in making the same design can differ enormously.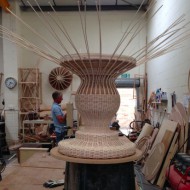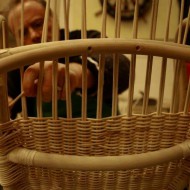 This high standard of workmanship produces not only exquisite wicker, but also ensures the longevity of a Soane rattan piece. Machine-made furniture uses split canes which can become very brittle over time and imported designs are often flat packed and assembled in the UK, a method which cannot match the inherent strength and beauty of Phil's tightly bound and decorative joint details.
Lulu's vision is to see Britain's craft industries once again making a significant contribution to the economy. By the end of the 20th century, the term 'craft' had become devalued, more associated with amateur hobbies than industry; but over the last few years there has been a discernible shift in attitude. Customers worldwide are looking to Britain, with its renowned craft heritage, for products of outstanding quality and character. More clients are commissioning bespoke goods and are often choosing to be involved in the design process. Consequently, the spotlight is turning towards makers and next month sees the launch of London Craft Week (6th-10th May) – the brainchild of a brilliant advocate for British crafts, Guy Salter. It's a real cause for celebration.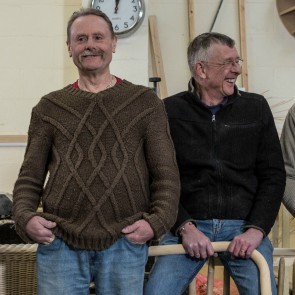 The London Craft Week 'journey-of-discovery' programme offers the chance to attend exhibitions, hear talks and meet makers across the capital. The aim is to showcase not simply finished works, but also the behind the scenes raw talent of the makers and their specialist techniques. There are opportunities to observe demonstrations of – even participate in – crafts, from watchmaking to silversmithing to printing. Through its involvement with Walpole's 'Crafted' initiative, Soane Britain is delighted to be a part of London Craft Week and on the Friday 8th and Saturday 9th May, the rattan craftsmen will working in our London showroom. We hope to stop Pimlico Road shoppers in their tracks and entice curious visitors inside – Phil and Mick, with a combined 83 years' experience of working with rattan, love to talk about their craft.
We invite you to watch a short film of Soane's rattan craftsmen at our Leicestershire workshop here.
Find out more about London Craft Week at the website here.
Top image gallery: Image of The Dahlia Table and Croquet Chairs with Dianthus Chintz upholstery all by Soane Britain; Image of a Soane rattan weaver working on a Rattan Halma Man Table; Image of The Isis Day Bed and Resin Halma Man Table by Soane Britain; Image of a traditional rattan working tool known as a 'commander' at the Soane Britain workshop.