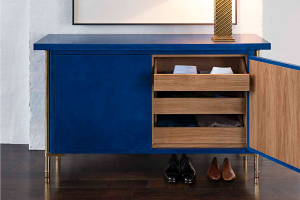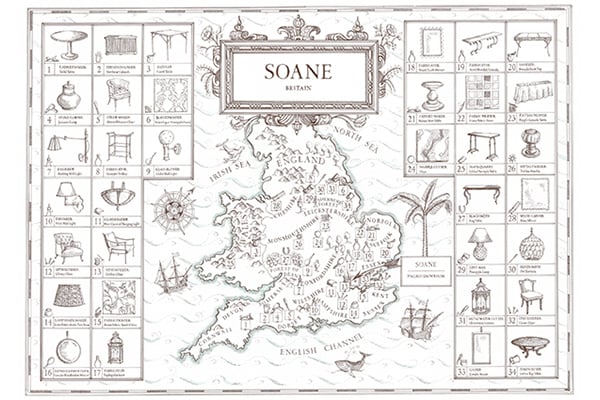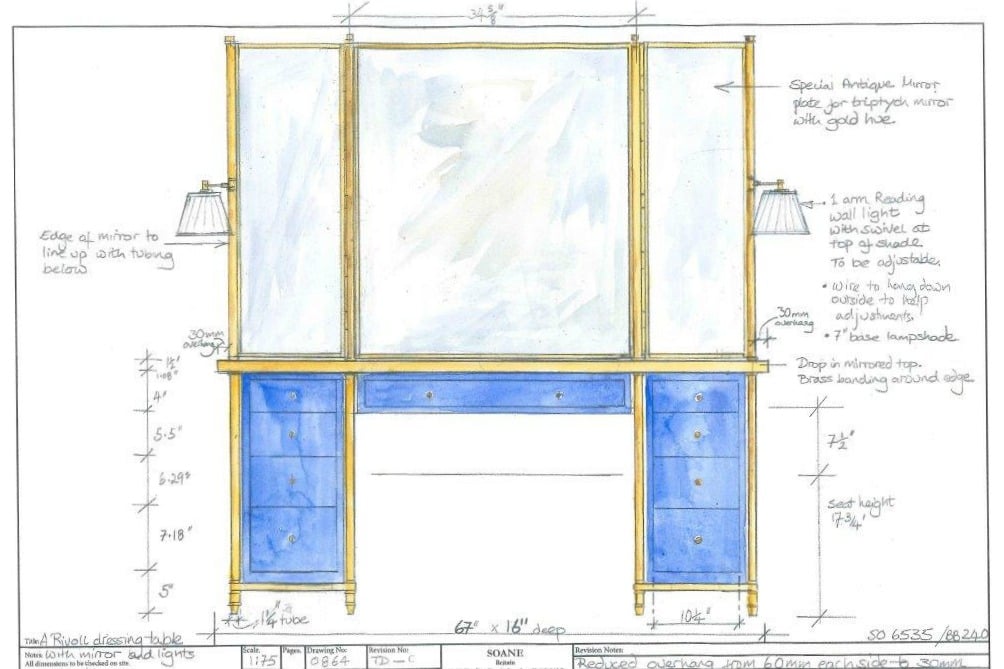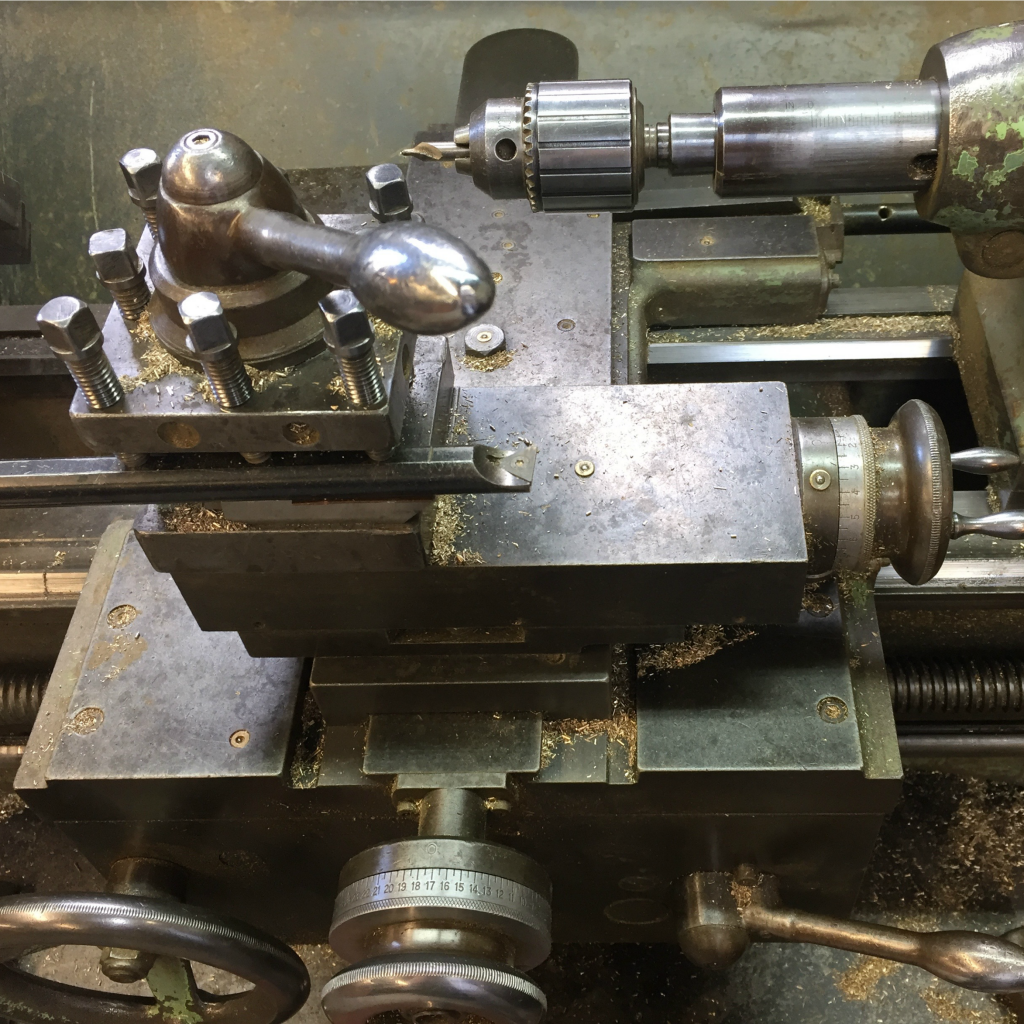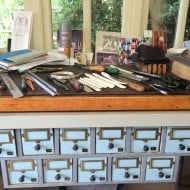 Soane Journal – Custom Made In Britain
Soane Journal – Custom Made In Britain
Soane Journal – Custom Made In Britain
Soane Journal – Custom Made In Britain
Soane Journal – Custom Made In Britain
One of the great advantages of working exclusively with British craftsmen is the ability to collaborate closely with makers at every stage of production, from design and development to the manufacturing of bespoke pieces. "You just jump on a train," says Creative Director Lulu Lytle of the benefits of keeping production within the country. It's a lighthearted remark, but establishing Soane Britain's network of over 30 specialist workshops has taken many years and a great deal of determination on Lulu's part. From founding Soane in the late 1990s, when she spent days at The Crafts Council scanning microfiche records and driving countrywide seeking out craftsmen, to today, supporting small teams of rattan weavers, cabinetmakers, saddlers, upholsterers, blacksmiths, metal fabricators, screen printers, etc.
Soane Britain's manufacturing philosophy stems from Lulu's lifelong enthusiasm for British crafts and studies of ancient civilisations, that in turn led to an appreciation of classically influenced architecture and design. She was particularly intrigued by furniture design, identifying those enduring pieces that combined timeless style with superb workmanship. Designer makers such as Èmile-Jacques Ruhlmann, who relied on a number of craft workshops to make his classic 1920s designs (see our previous Journal post, 'Art Deco – Antiquity To Modernity'), inspired Lulu's production concepts. Today, thanks to a flourishing network of makers, Soane Britain is in a rare position, having the ability to make many varied designs to order in an unusually wide choice of sizes, materials and finishes. Also to create one-off pieces, as part of its Bespoke service.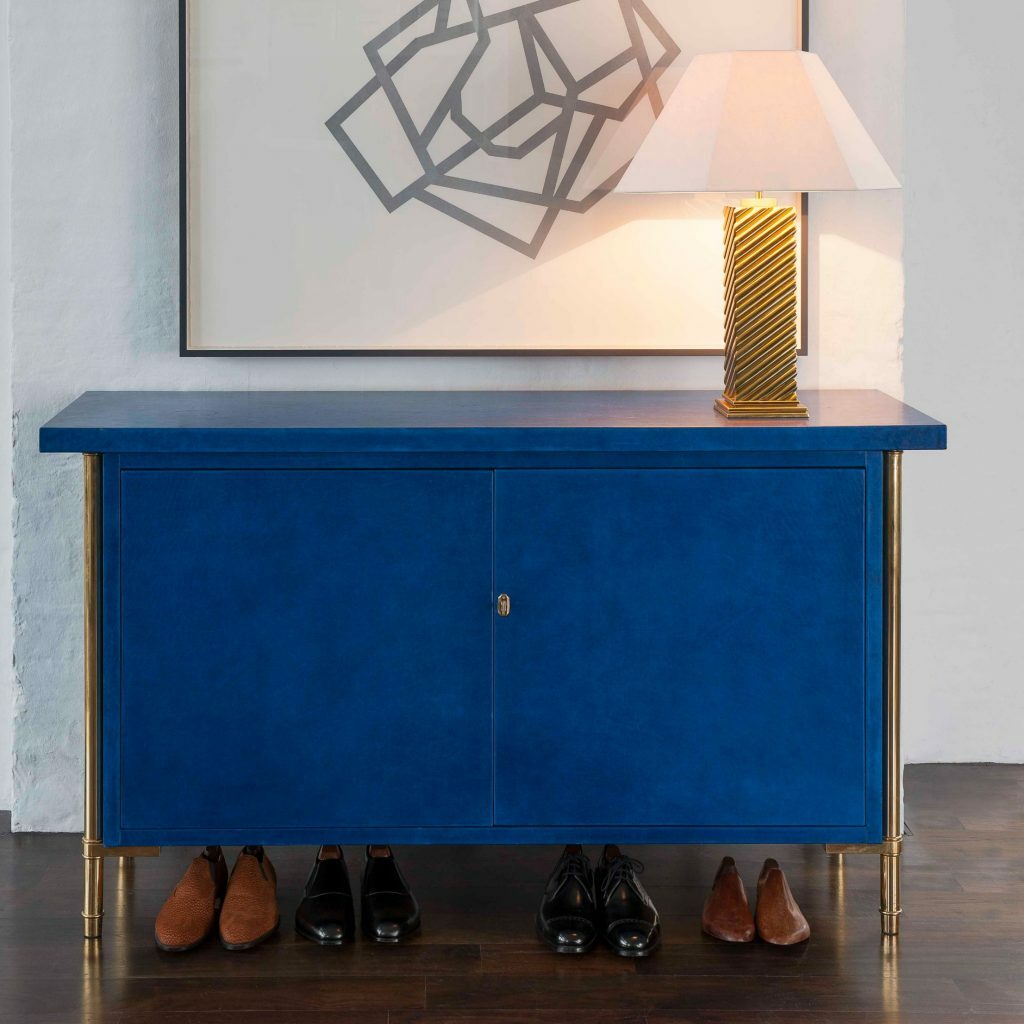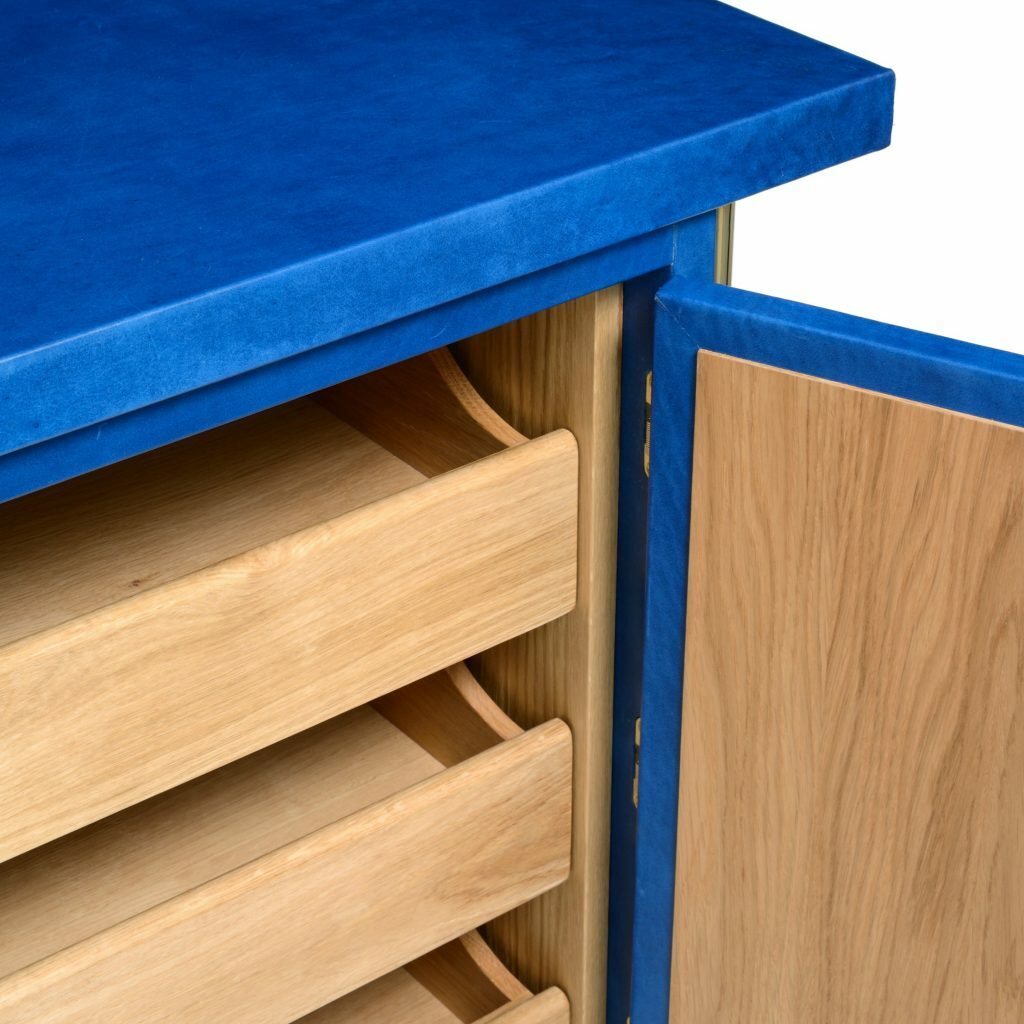 The Rivoli Cabinet – now joined by the newly launched Rivoli Media Cabinet – is a design that exemplifies Soane Britain's production abilities. First, each client's order of this highly adaptable cabinet inevitably involves some degree of customisation, beyond materials and finishes. The wooden interior can be made to suit specific storage needs – from pull-out shelves for a gentleman's shirts to made-to-measure drawers for a china dinner service. Lulu believes that bespoke storage is one of daily life's great luxuries. The taller proportioned Rivoli Media Cabinet has been created to accommodate a tv screen and electronics, but equally would make a beautiful drinks cabinet, customised to hold bottles and glassware.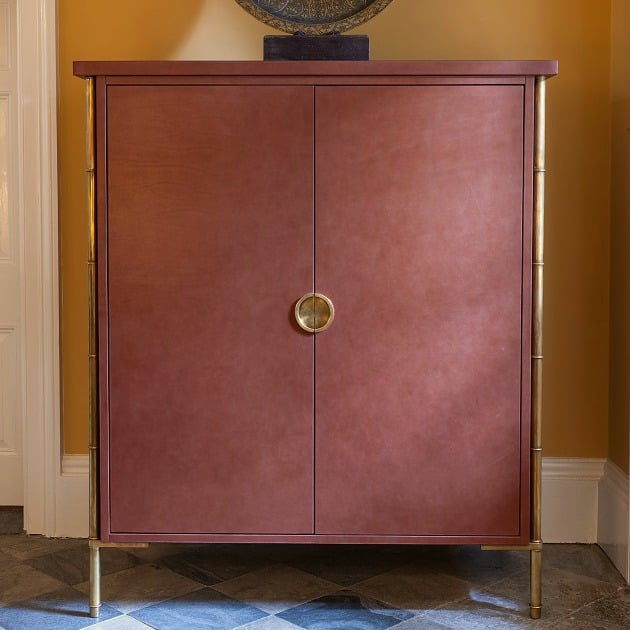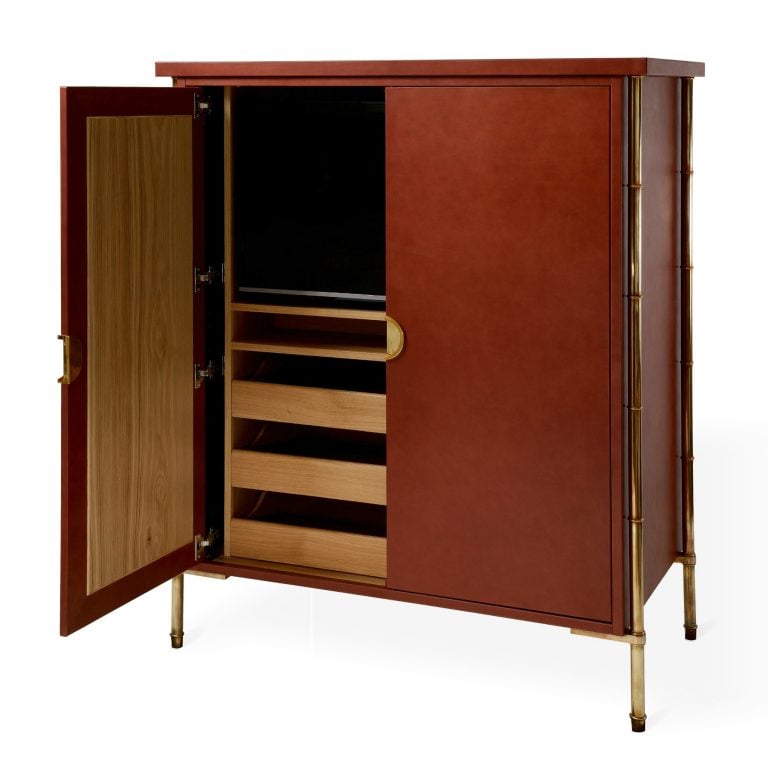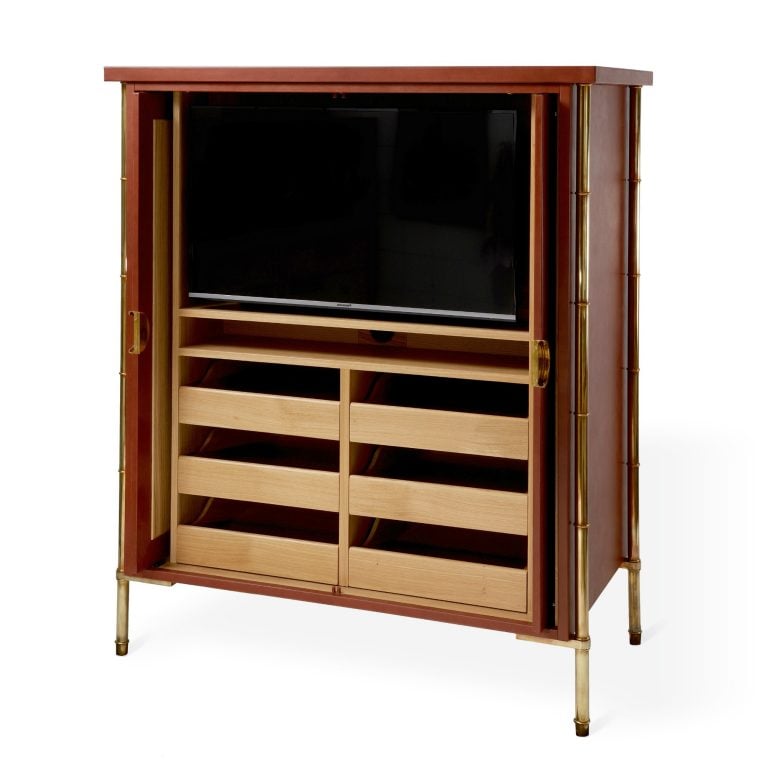 Secondly, the production of The Rivoli Cabinet involves three distinct crafts: cabinetry, saddlery and metal fabrication. It relies on what Lulu affectionately calls a "golden triangle" of specialist makers in the neighbouring counties of Suffolk and Essex, all within an hour's drive of each other. Soane Britain products move from workshop to workshop for each stage of manufacturing and the craftsmen are able to liaise on the many different designs with ease. This is especially important on Bespoke orders, such as a current request for an adapted Rivoli Cabinet to create a dressing table complete with movable mirrors and lights – a brilliant challenge!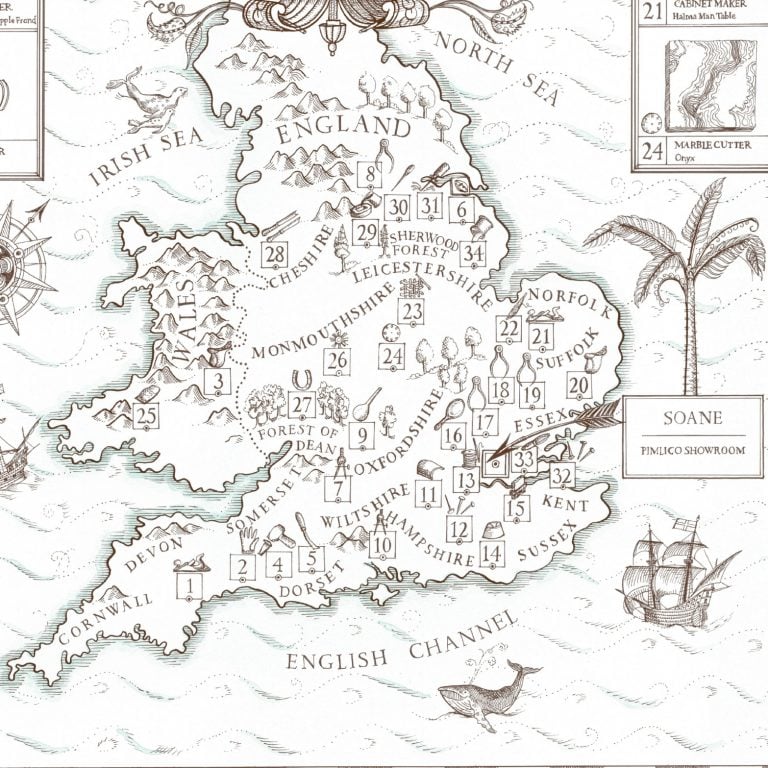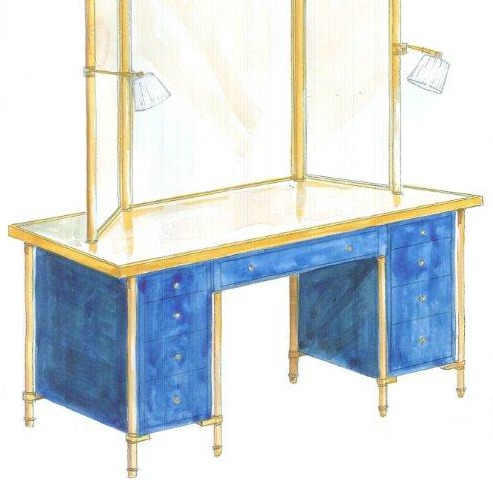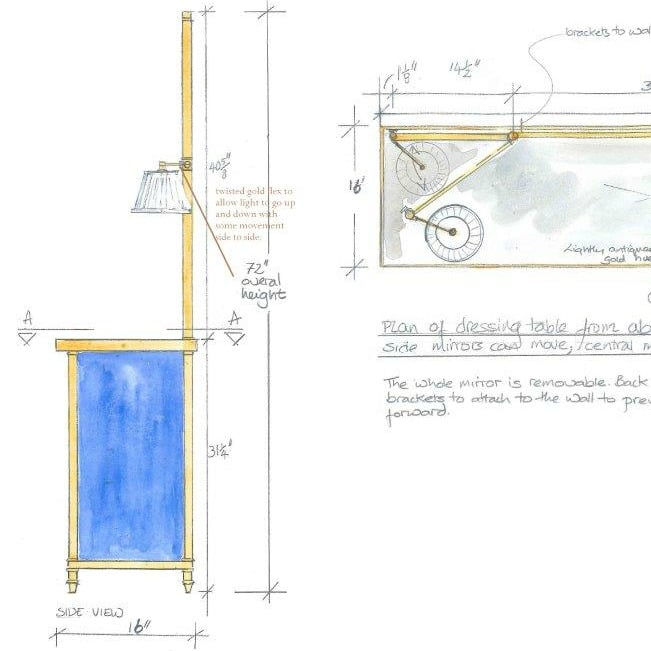 These small workshops are fascinating places, filled with myriad traditional tools, machines and materials and run by close-knit teams of equally fascinating individuals. Lulu is a great advocate of British crafts and Soane's own teams are encouraged to visit workshops and personally observe the outstanding skills employed by the various craftsmen. When the New York and San Francisco showroom teams make bi-annual visits to Pimlico Road, they find themselves being shuttled to all corners of the country! The craftsmen's passion for their work is evident to all who visit, as they generously enlighten guests with explanations and demonstrations. We share below a few photographs taken on visits to the 'golden triangle' workshops. The behind-the-scenes snapshots capture some of the character of the three workshops that together create each client's customised Rivoli design.
The cabinetmakers' workshop…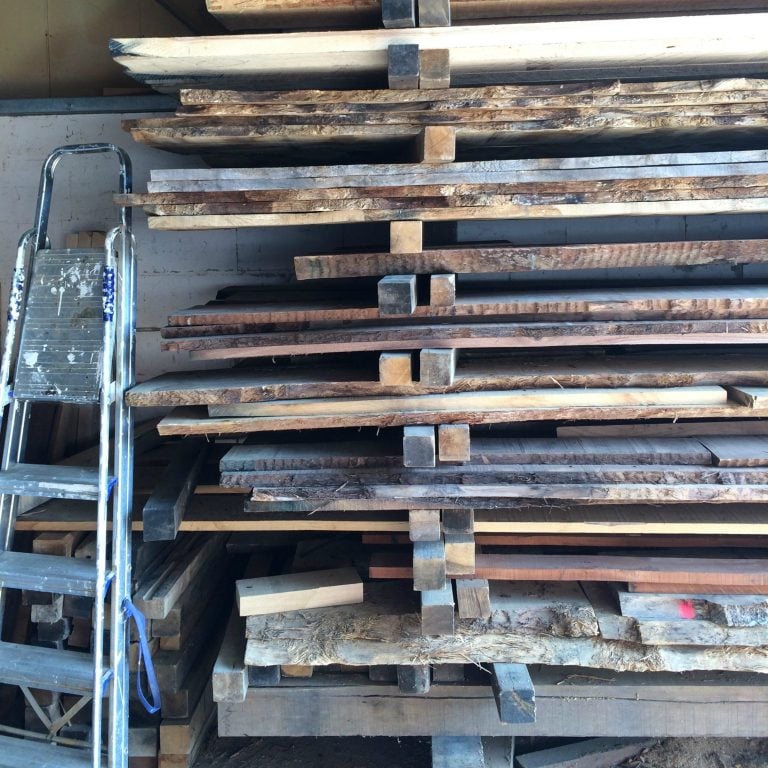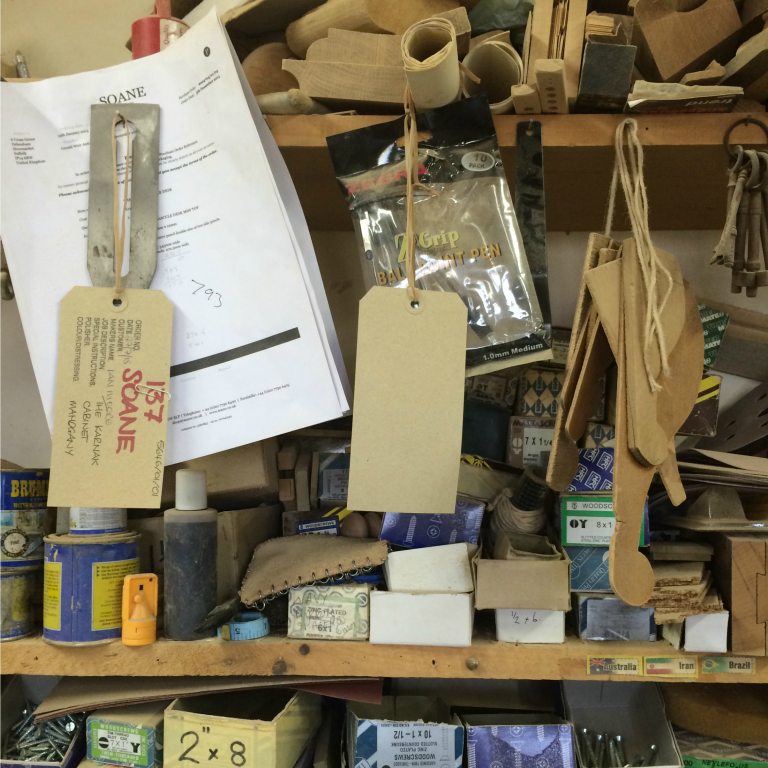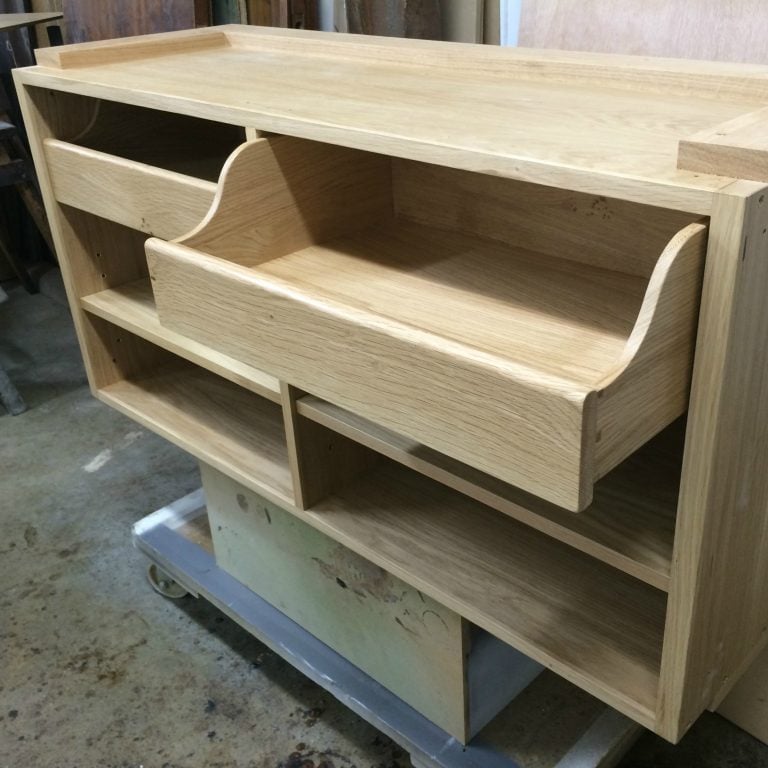 The saddler's workshop…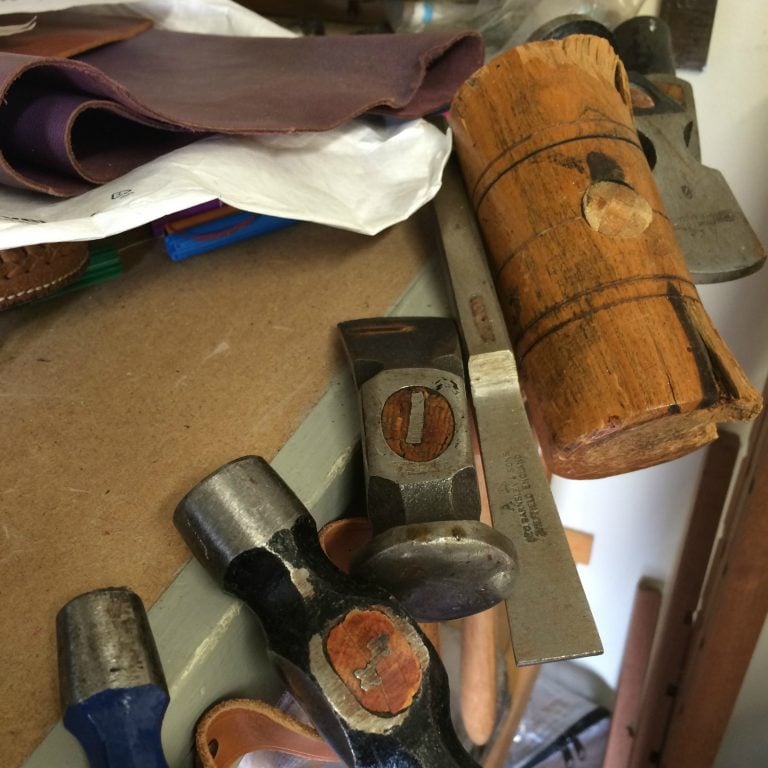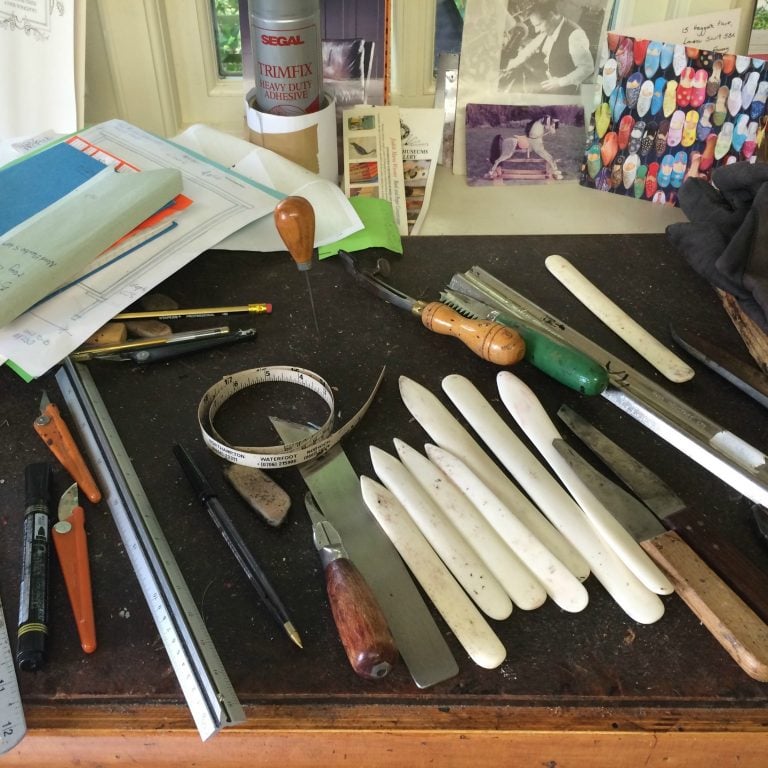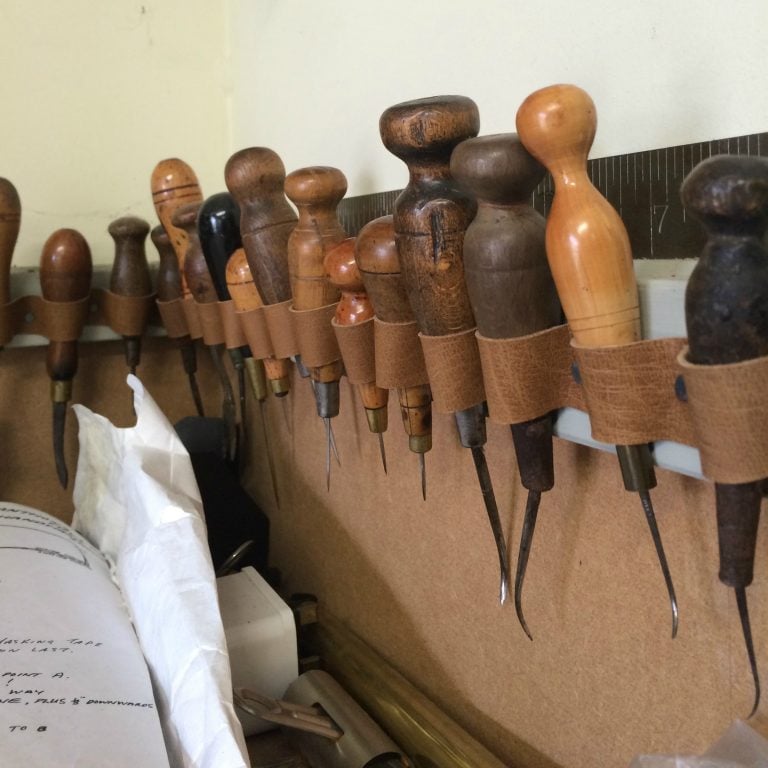 The metal fabricators' workshop…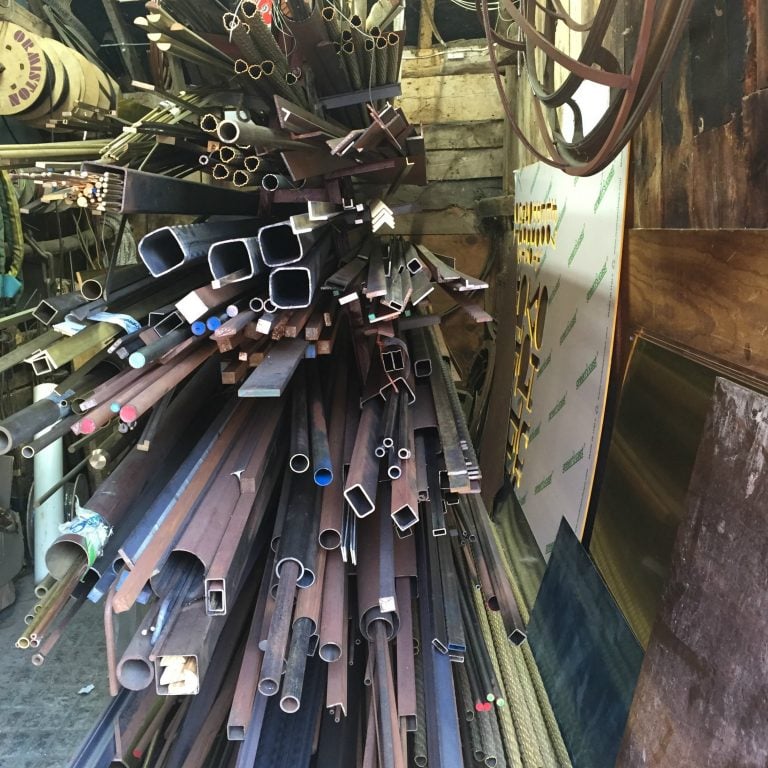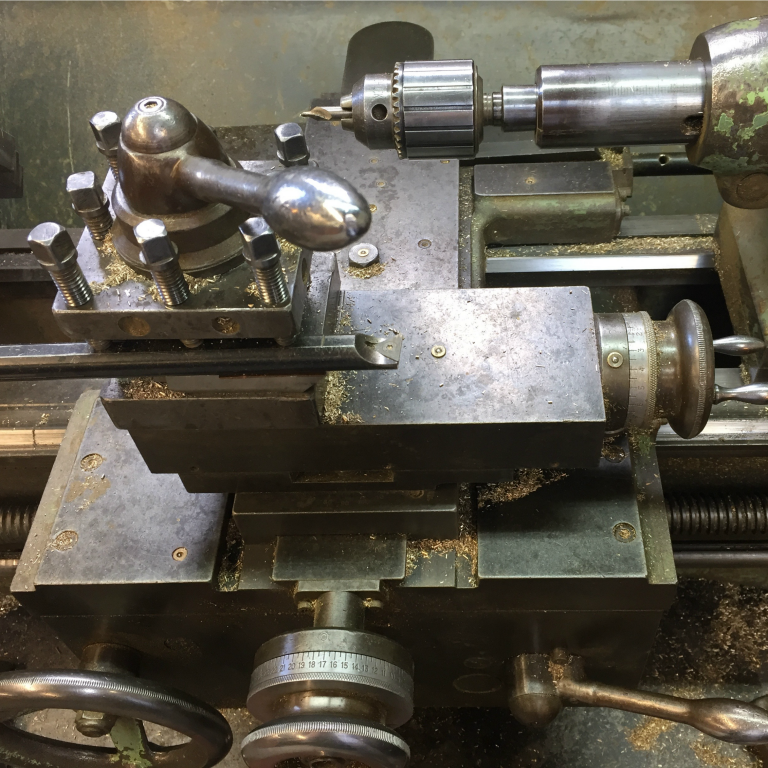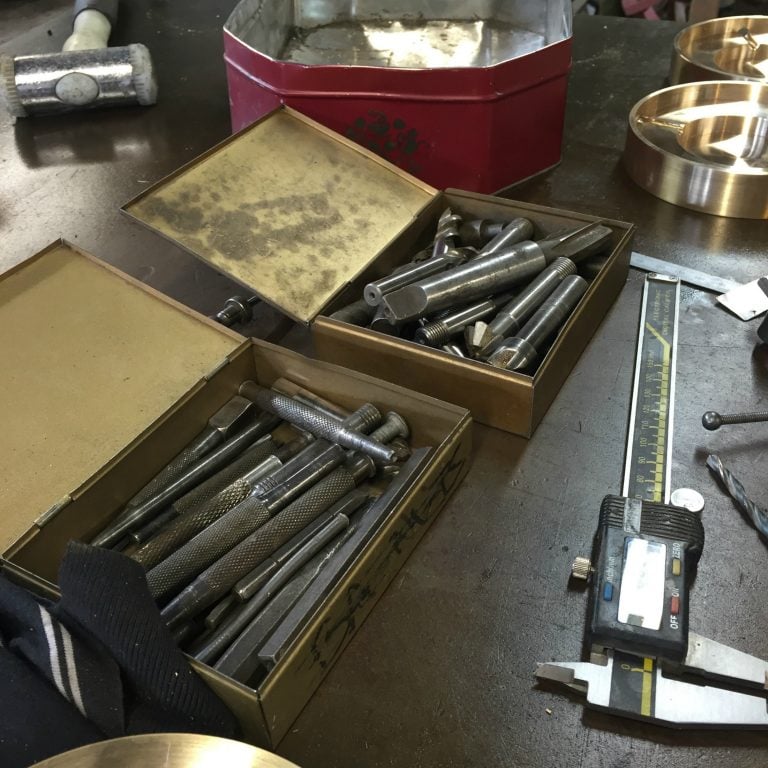 See the complete Rivoli Collection of cabinets, table and mirror here
Top Gallery: The Rivoli Cabinet and The Grissini Lamp by Soane Britain; The Soane Britain illustrated map showing the network of makers; A Soane Britain production drawing showing a Bespoke Rivoli design; Photograph of a traditional metalworking machine at the Essex fabricators' workshop; Photograph taken at the Suffolk saddler's workshop.