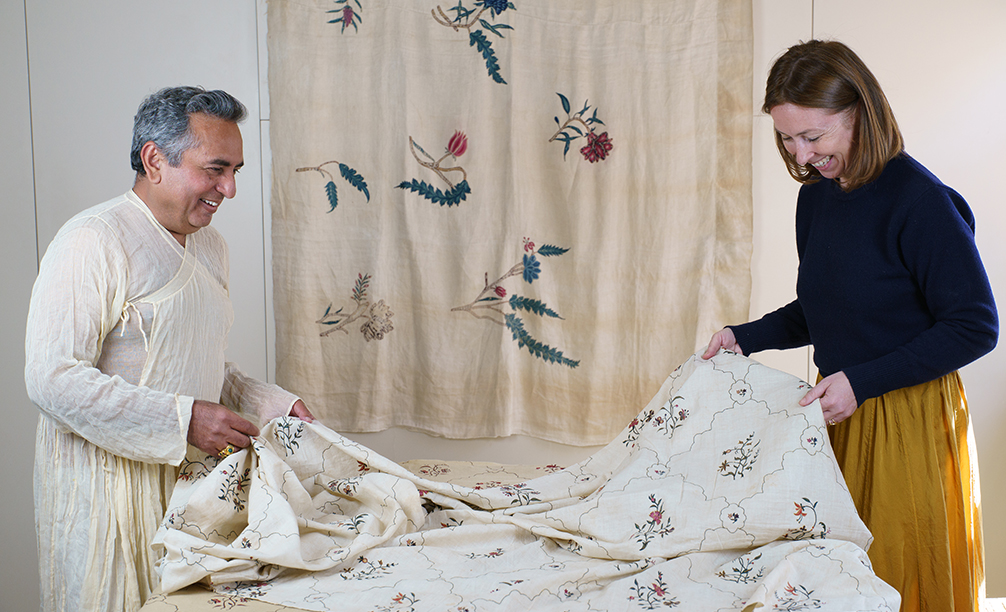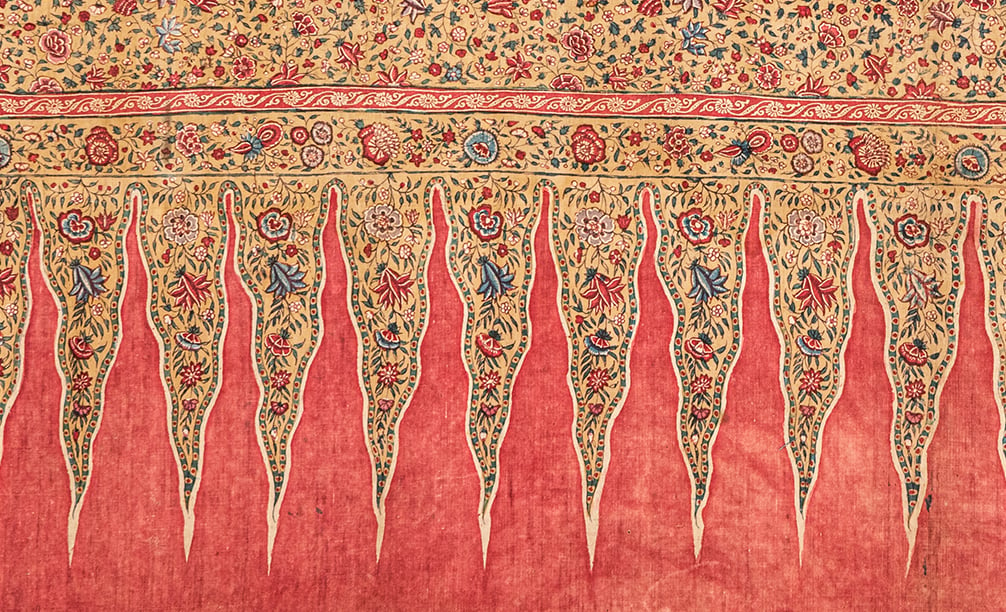 The George Washington University Museum and The Textile Museum presents an exhibition entitled 'Indian Textiles: 1,000 Years of Art and Design', which will include many important pieces from the collection of Karun Thakar. Karun's collection has also provided inspiration for some of Soane Britain's best-loved textile designs.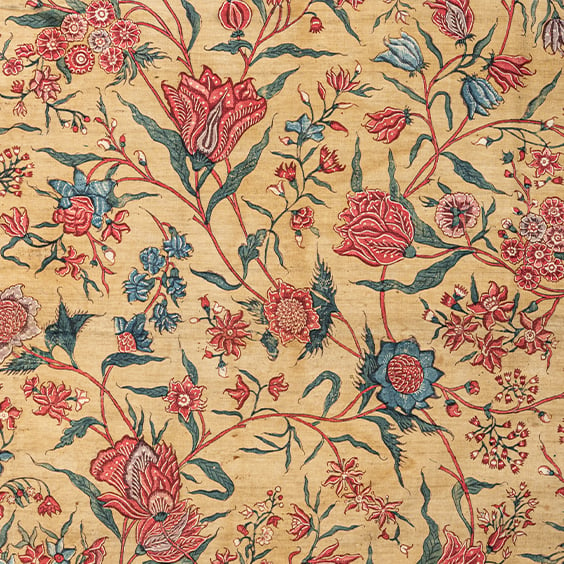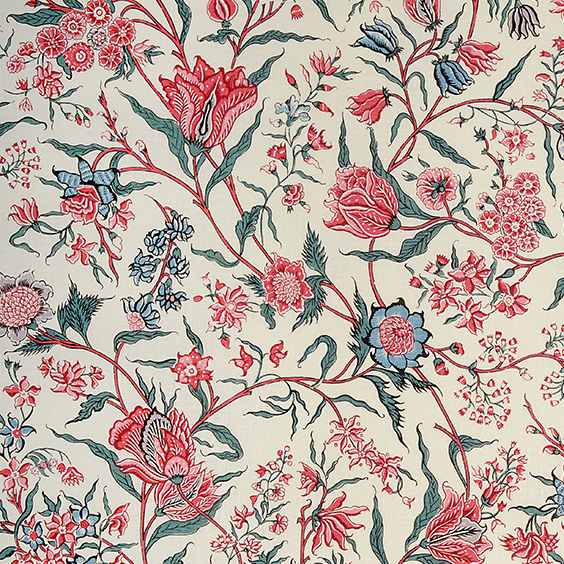 When Soane co-founder Lulu Lytle first met the renowned textile collector Karun Thakar at his Portobello Market stall more than 20 years ago, they began a friendship that revolved around a deep mutual love of textiles and their history. "Karun has always been extremely generous with his knowledge," she says, "and I have learnt more about the subject from him than from any number of books." Some of Soane's most beautiful patterns have already been inspired by Thakar's remarkable collection of antique Asian textiles, including 'Dianthus Chintz', 'Tulips & Butterflies' and 'Indian Parrots', and so it was only natural that Lulu and Karun would consider reviving more of these precious designs. Serendipitously, the decision to do so coincided with the announcement of an exhibition at The George Washington University Museum and The Textile Museum, which would prominently feature pieces from Thakar's collection in a showcase of 1000 years of Indian textiles.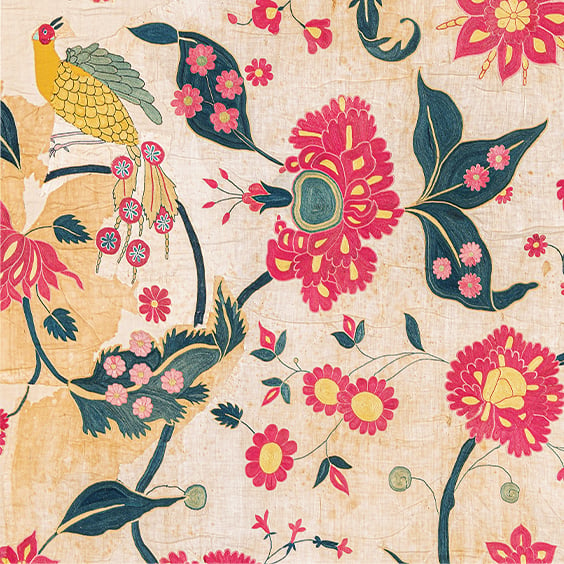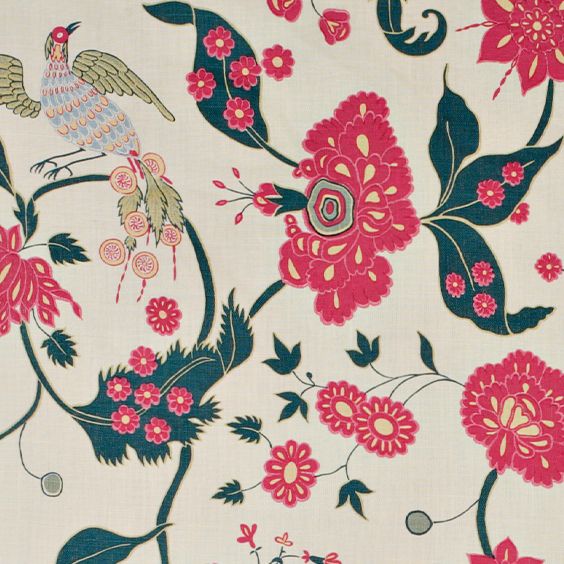 Selecting the designs to reproduce was a huge privilege, bringing with it the chance to handle pieces that are both works of art and important pieces of history. It was invaluable having Karun to introduce the originals and talk through them; as a collector his knowledge is incredibly far-ranging, and his desire to communicate them to the world and give them new life speaks to his generous spirit.
With an endless choice of textiles before them, Lulu looked for those that felt ebullient yet had a rigorous underlying rhythm to them. This rhythm helps the designs to translate when they are hung or used for upholstery. In finding the patterns that would become the wallpaper and three printed fabrics in the final collection, Lulu also looked for particular types of pattern: a dense, full coverage chintz pattern from a sarong was reproduced as 'Coromandel Tulip' and, on a smaller scale, as 'Jasmine & Frangipani'. The delicate 'Floral Lattice' pattern – derived from an embroidered original – makes a particularly sophisticated use of space, while the 'Arabesque' wallpaper is a classic, atmospheric block print with a subtly refined complexity. In the end, though, it really came down to gut instinct, to the textiles that were simply astonishing at first sight.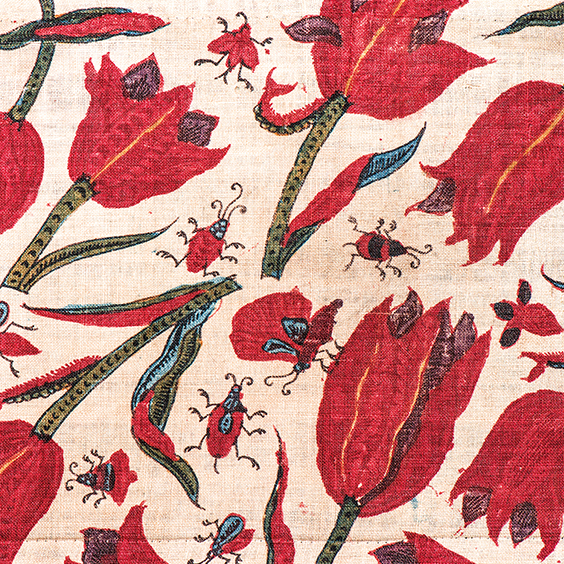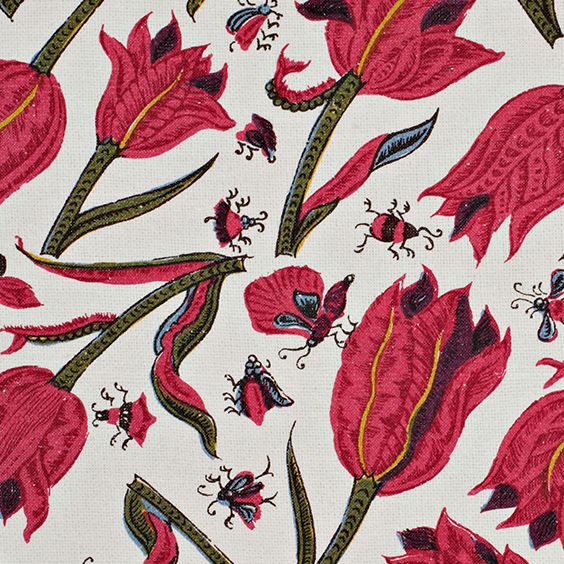 Once the designs were chosen, the careful process of reproducing them could begin. Lulu notes how important it was to do justice to the originals, given how painstaking the process of making them was in the 18th century. The original chintzes were not only drawn and painted entirely by hand but also coloured using extremely complex and lengthy dye processes. To honour this labour and the beautiful results it produced, the designs were hand-drawn from scratch, making only small changes to the scale. The same attentiveness extended to the colours, which were specially mixed and repeatedly adjusted. Even the stamped quality of the block printed original of 'Arabesque' and the embroidered texture of 'Floral Lattice' were meticulously incorporated into the new designs, with a great deal of experimentation to get it right. Any compromise on detail or quality risked destroying the magic of the pattern.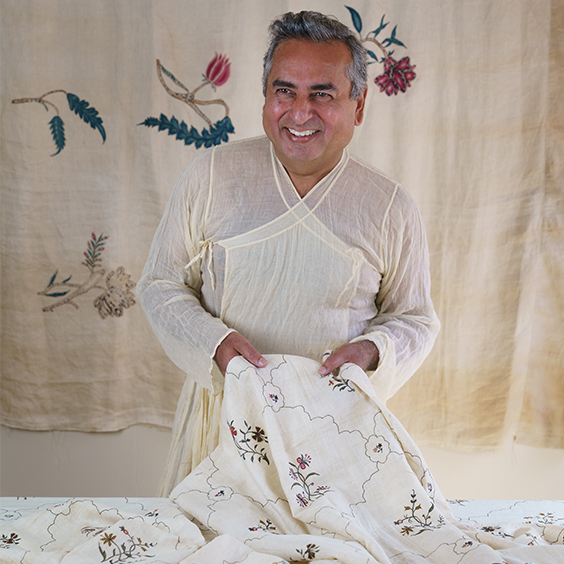 From second gallery left to right: Wrapped garment, sarong, Coastal Southeast India, for export to Indonesia, first half of the 18th century, from the Karun Thakar Collection; Soane's Coromandel Tulip; Assembled fragments from a set of bed hangings from Ashburnham Place. Made in Gujarat for the Western market, 17th century, from the Karun Thakar Collection. ; Soane's Indian Parrots; Fragment of chintz (detail), coastal southeast India, made for the Dutch market, 1700-1730, from the Karun Thakar Collection; Soane's Tulips and Butterflies
View our 'Selecting designs from Karun Thakar's Collection' Pinterest board