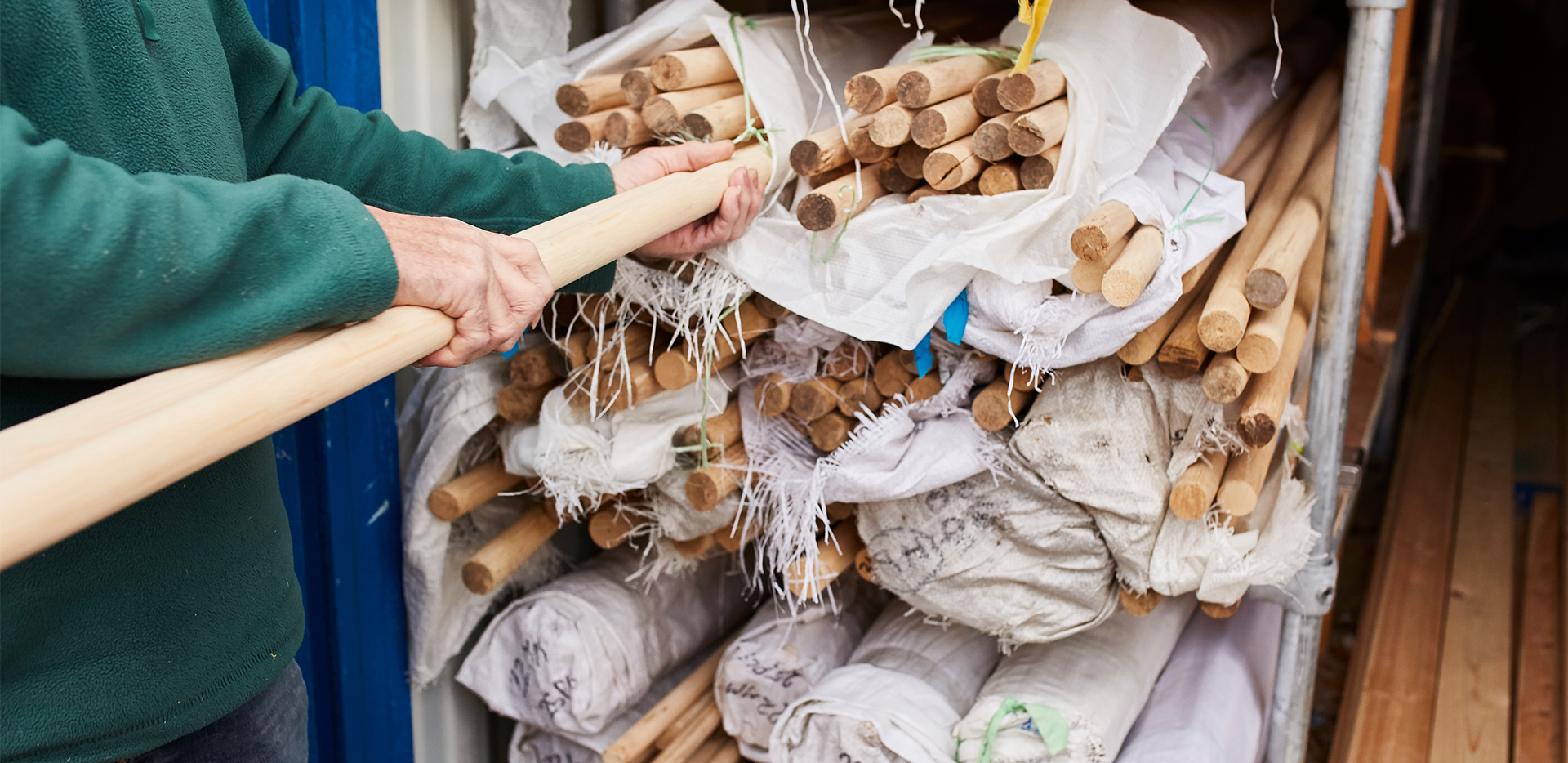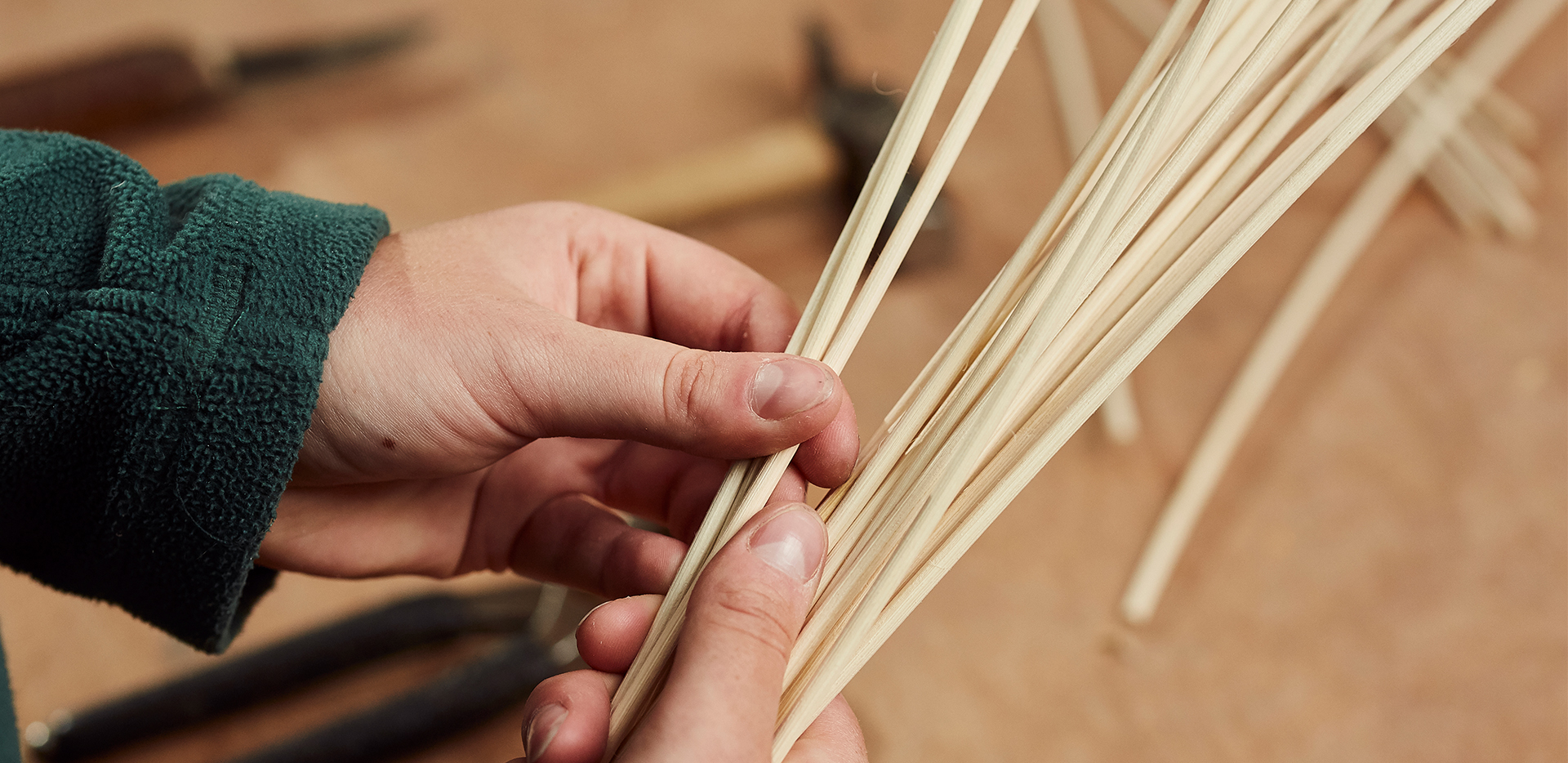 Sustainability: Materials: First Slide
Sustainability: Materials: Second Slide
Materials
While our designs largely dictate the materials we use, the qualities of the materials often influence our designs. For example, our rattan weavers have enhanced traditional weaving techniques to make furniture and light fittings that broaden the traditional use of this beautiful, natural material – making it even more relevant to contemporary design.
Almost all our materials are sourced through third-party suppliers in the UK – mostly small business like ourselves. Tracing sources and verifying production methods in extended supply chains outside the UK is extremely challenging but essential if we are to ensure our supply chains are responsibly managed. We know that we can only make progress if we collaborate with our suppliers and choose those who share our commitment to sustainability.
Certification systems that provide independent verification of sustainability credentials are now available for some of our important materials, such as cotton, leather and wood. We seek out certified materials where possible and work with others in our industry to ensure standards are raised in supply chains without third party verification, such as rattan. We know that we have a long way to go, but we're determined to meet our goals.