About Us
With an uncompromising commitment to British manufacturing, Soane's mission is to design and make enduring and life-enhancing furniture, lighting, fabrics and wallpapers through collaborations with a network of some of the best craftspeople in Britain.
Since 1997, the integrity of the manufacturing process has underpinned all Soane's work. Every single piece is made in Britain, using a network of workshops that excel in traditional crafts. The evolving collections include entirely new designs as well as pieces inspired by antique originals. Soane has showrooms in London and New York.
Meeting craftsmen and women on a summer-long road trip in 1997, co-founder Lulu Lytle's vision was to make well–designed furniture which had the quality and longevity of the best antiques.
From blacksmiths to cabinet makers, saddlers to ceramicists, rattan weavers to precision engineers, Soane now collaborates with more than 39 independent craft workshops across Britain. In the 25 years since Soane was established, it has become one of Britain's most prominent champions of local craftsmanship.
Soane is proud to champion British crafts, celebrating the enthusiasm and pride in workmanship shared by all its makers. Determined to secure the future of traditional crafts by investing in its workshops, Soane took full ownership of a well-established chair making workshop in Dorset in 2016, has established an in-house patination team in its Leicester workshops, and most notably revived the last remaining rattan weaving workshop in the country.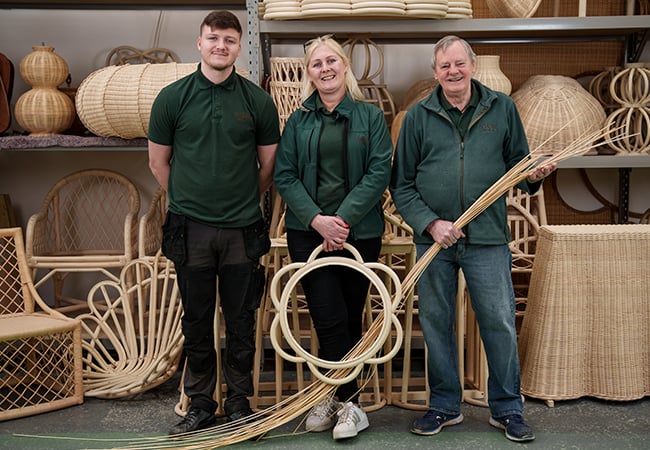 The Soane rattan story is one of making furniture and lighting, founded on integrity and longevity, whilst reviving an almost extinct British industry. In 2010, after 8 years working with Angraves, the last rattan workshop in England, Lulu received news that it was going into administration. The fear of losing these specialist skills from Britain forever gave Lulu the courage to establish Soane's own Leicestershire workshop. Soane is proud to have now initiated its own thriving apprenticeship scheme to foster skills passed down over generations.
Sustainability is central to our long-lasting products and the way we work. We are determined to source our materials responsibly, reduce our environmental impact, and protect the human rights of all those who work for us and our suppliers.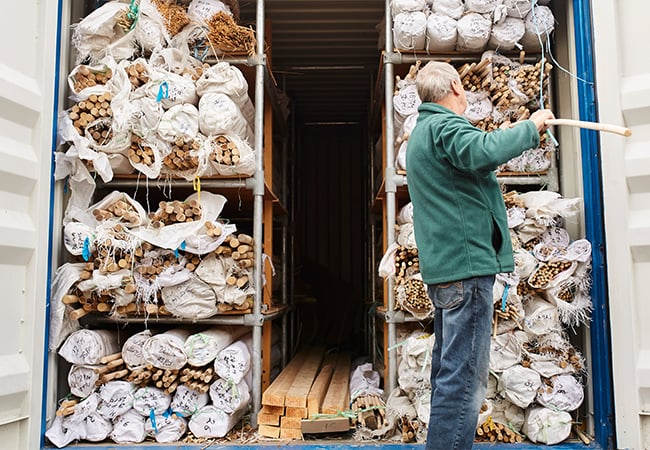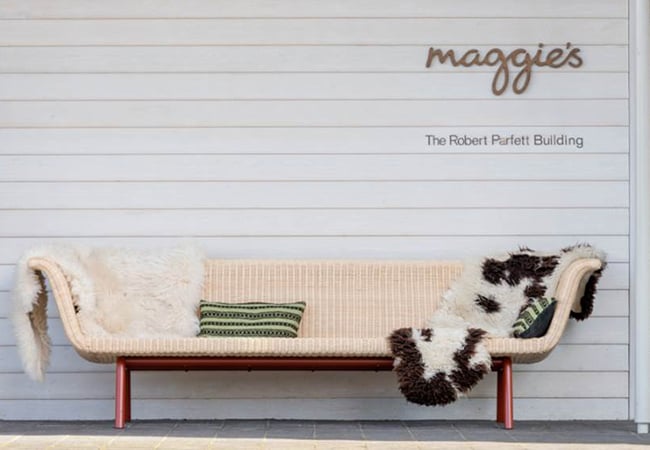 We prioritise financial support for charities and museums that celebrate textiles, craftsmanship and historic interiors, as well as contributing to other causes close to our hearts.
As a way of acknowledging Karun Thakar's generosity in allowing Soane to draw inspiration from the textiles in his collection, we initiated The Karun Thakar Fund in collaboration with the V&A Museum.
Established in 2021 by Soane and anonymous donors, The Fund promotes materials-based, object-led learning, drawing on the collections of both the V&A and Karun Thakar and offers scholarships to student practitioners and researchers studying any aspect of Asian or African textile/dress design or history.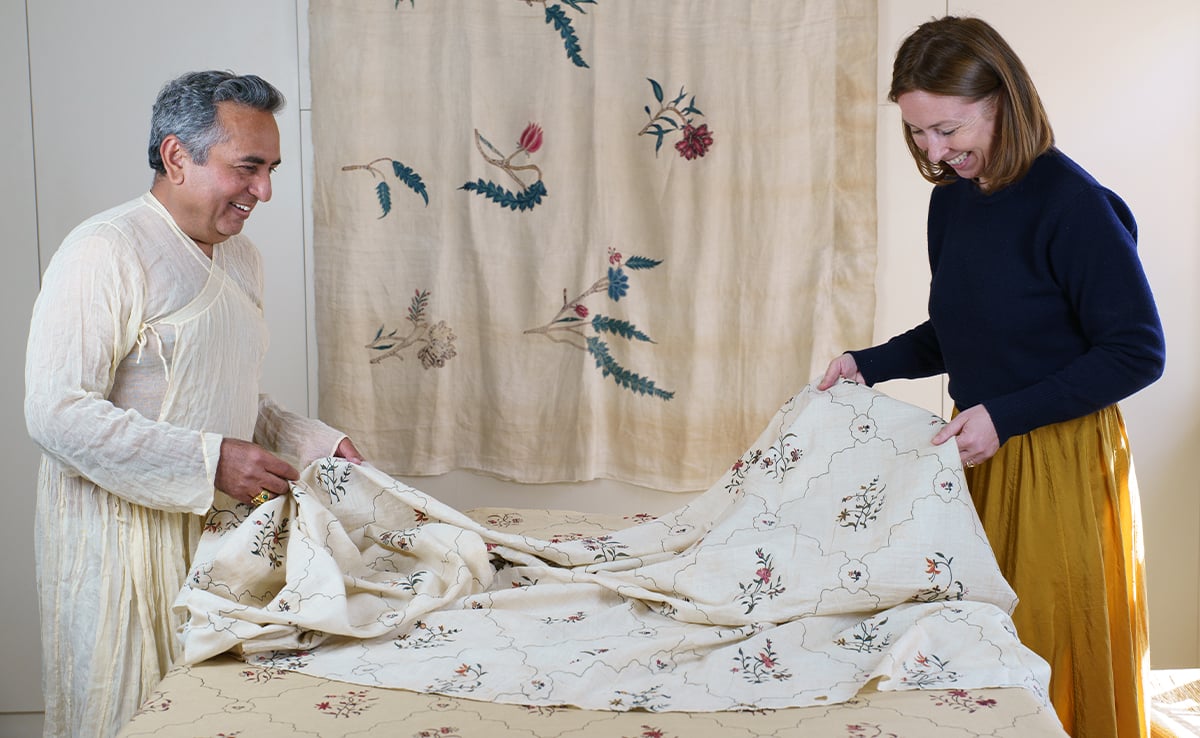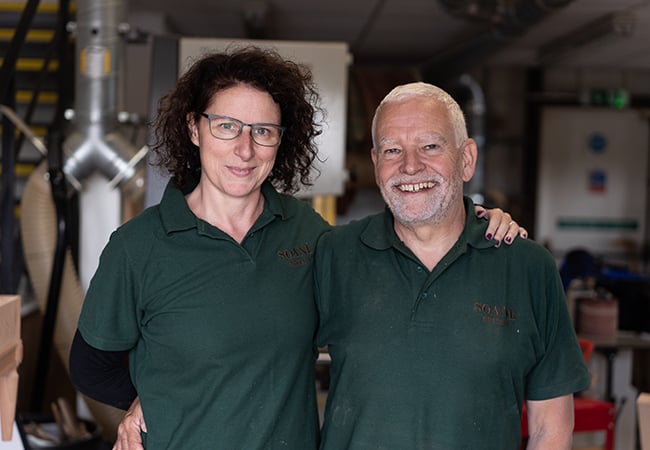 We are committed to nurturing a fulfilled, diverse workforce who love what they do.
If you have a love of British craftsmanship and a desire to work in an ambitious and creative environment then we would very much like to hear from you. We invite you to share your creativity, ideas and expertise with us.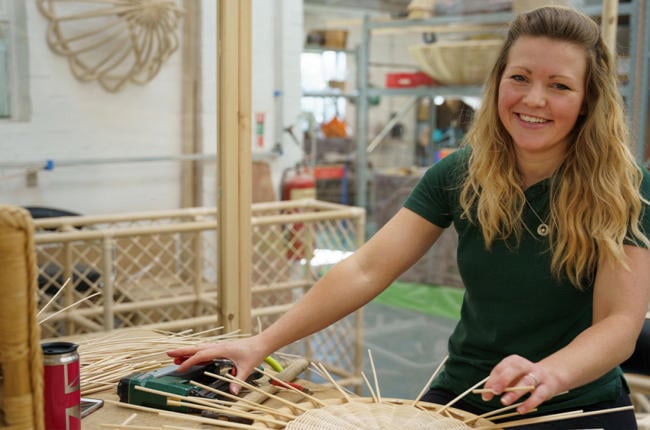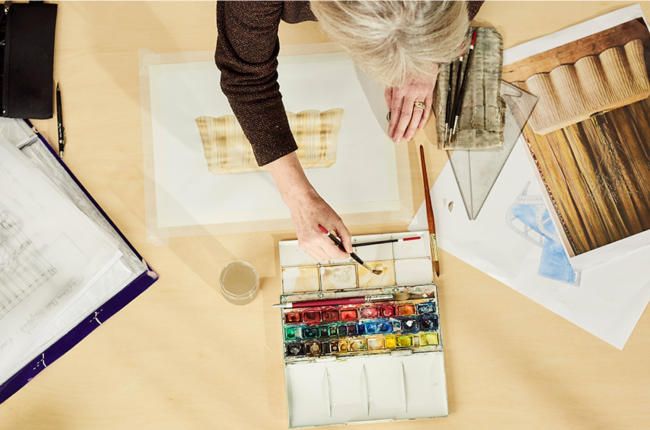 Soane collaborates closely with a network of talented craftsmen and women across Britain to ensure pieces are exceptionally well-made and employ the best quality materials. The made-to-order designs can be customised using an extensive selection of in-house materials and specialist finishes. Alternatively, you may use your own materials. The Soane Bespoke service is also available to those wishing to commission an entirely bespoke piece.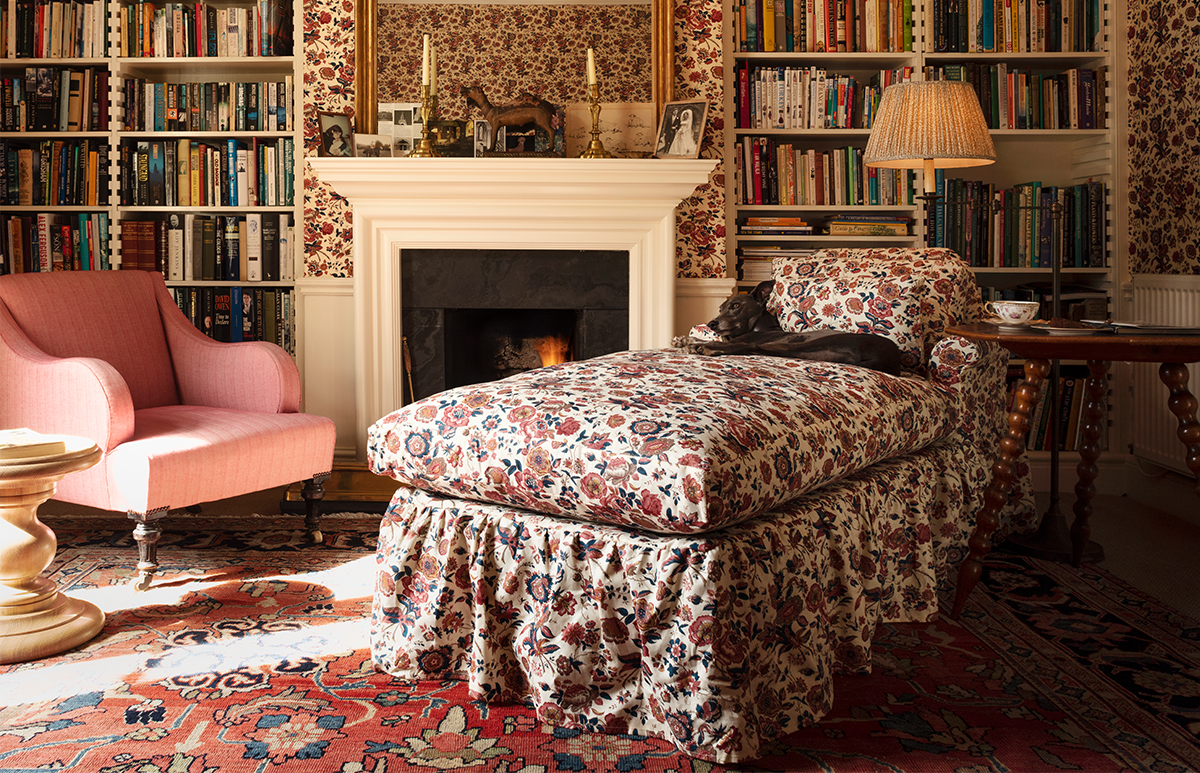 The Soane principles of elegant proportions, bespoke materials and the integrity of the manufacturing process were established from the outset. Soane's evolving collections include furniture, lighting, fabrics and wallpapers, with many pieces inspired by the best antiques, as well as entirely new designs. Every design is made in Britain to the highest standards of craftsmanship with the aim of contributing to the joyful atmosphere of any interior.