Cabinet Makers & Finishers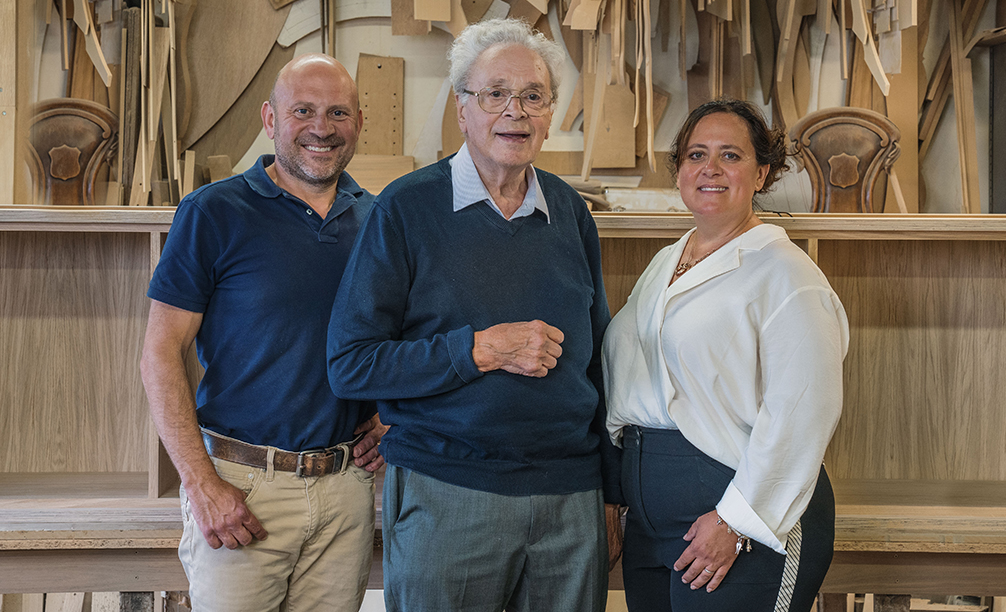 Many of Soane's timber furniture designs are made by a workshop in Suffolk that has been perfecting its cabinetry skills for generations.  A background in antique dealing and a deep understanding of 18th and 19th Century furniture construction informs all of their work.  All of us at Soane feel lucky to have collaborated with this excellent family business for the last 26 years.  

Having originally been introduced to Soane by a London antiques dealer, Gerry has been working with Soane's founder, Lulu Lytle, since day one. She fondly recalls the early days of working together and how Gerry would visit Pimlico Road every Friday to discuss designs over cups of tea. As Gerry is now in his nineties, it is his son and daughter, Mark and Louise, who are at the helm of the business, sharing their father's exceptional knowledge and skill.

So that standards are met precisely and consistently, each Soane timber design is made from start to finish by one craftsman.  Ensuring timber is in peak condition for furniture making, which involves air drying for months before being kilned, the cabinet maker will spend considerable time choosing the correct solid woods and veneers, judging the characteristics of every piece to best meet the requirements of each design.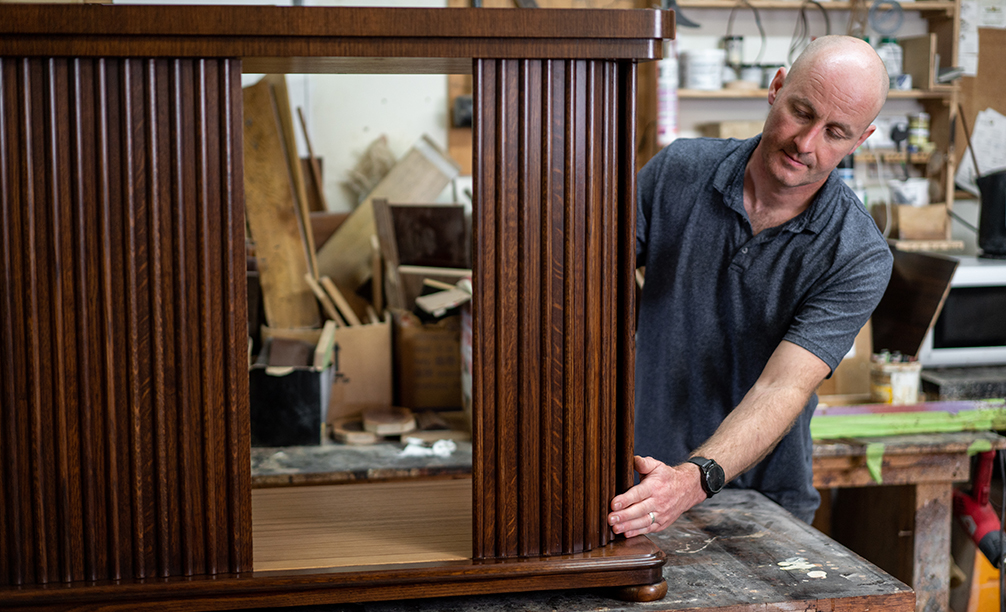 Two of Soane's most popular pieces, the Tambour Cabinet and the Rivoli Cabinet, epitomise some of the workshop's extraordinary skills.  Those deployed to make the fluid tambour mechanism on Soane's various iterations of this classic design closely follow those described by Thomas Sheraton in his cabinet dictionary of 1803: by gluing narrow strips of wood onto canvas, thus binding them together, it is possible to create a flexible door or "tambour" that can move along a curved groove.  The final process of French polishing the cabinets is one in which the workshop excels as a result of their background in sensitive restoration.  

The Rivoli Cabinet involves three distinct crafts: cabinetry, saddlery and metal fabrication, two of which are now carried out under the same roof in Suffolk.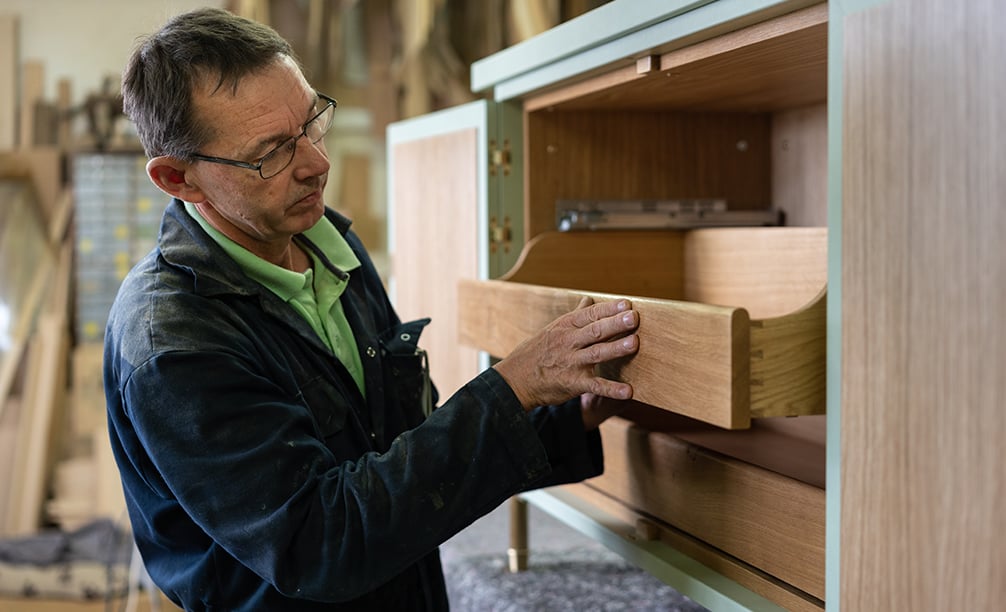 At Soane, we're incredibly proud to work with makers who continue not only to use but also to teach these remarkable skills. After more than six decades, Gerry's family continues to lead a team of craftspeople and we are lucky that he has passed down his incredible knowledge to another generation.  
The Rivoli Cabinet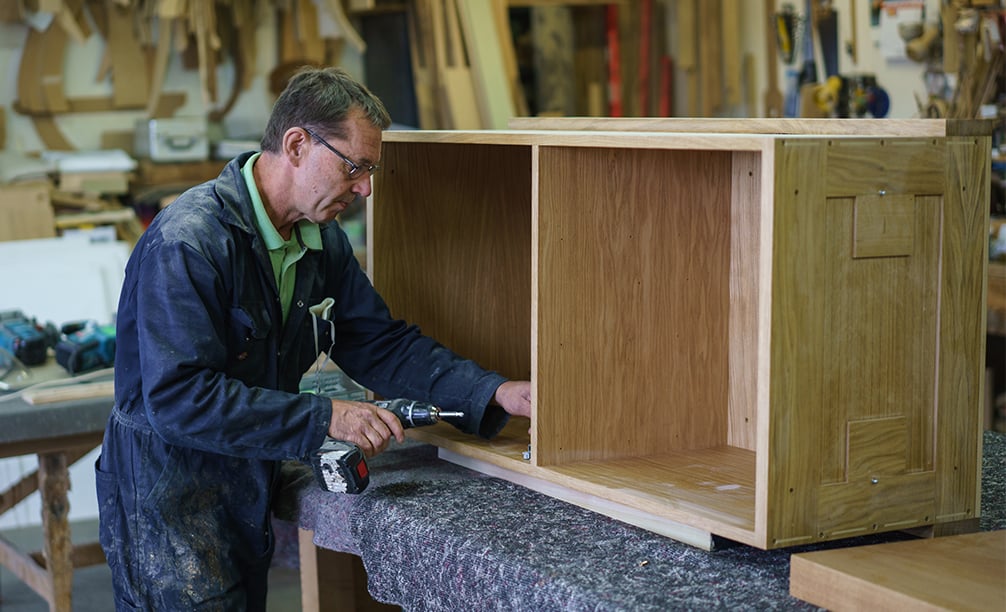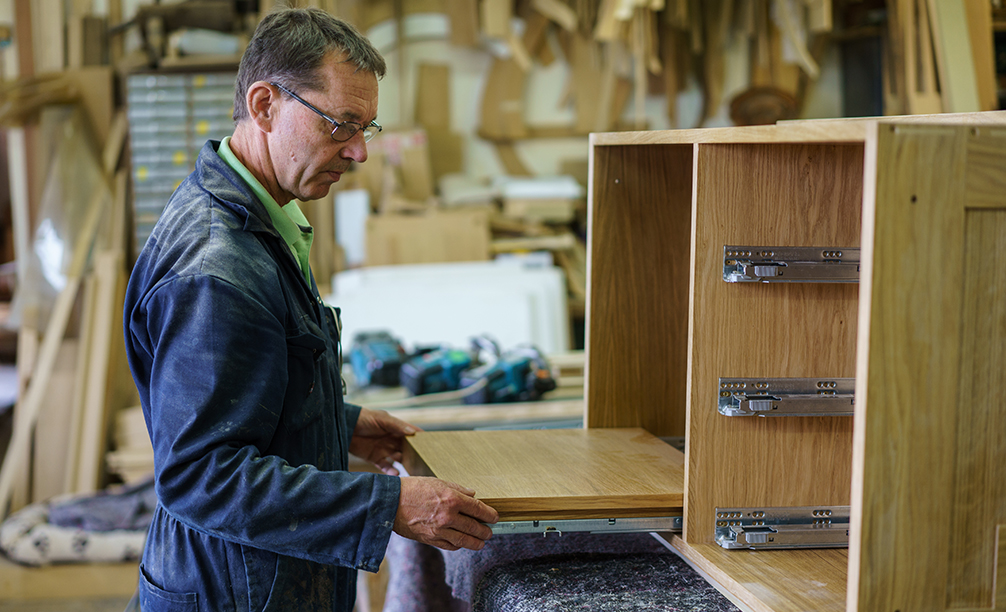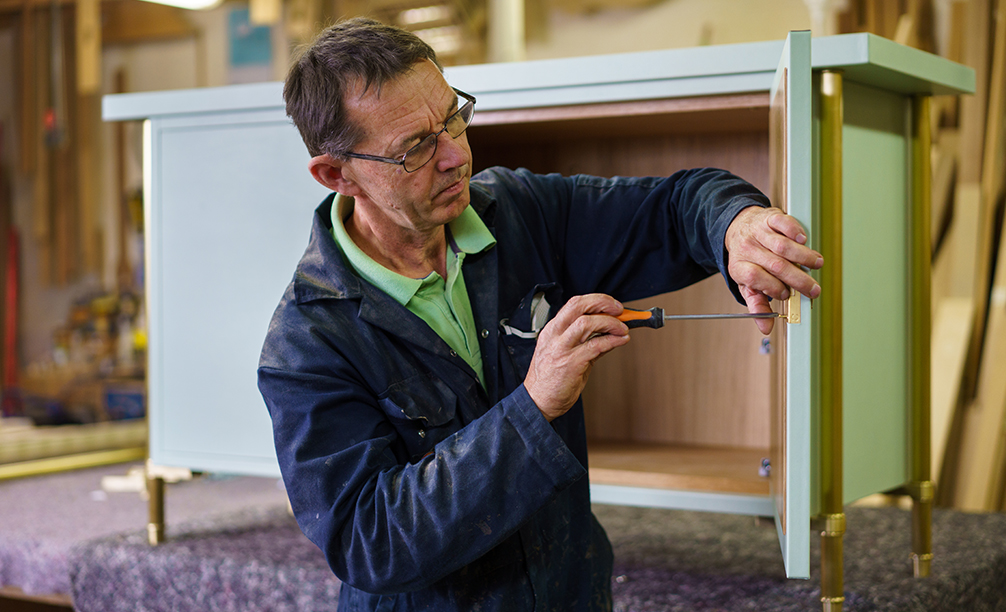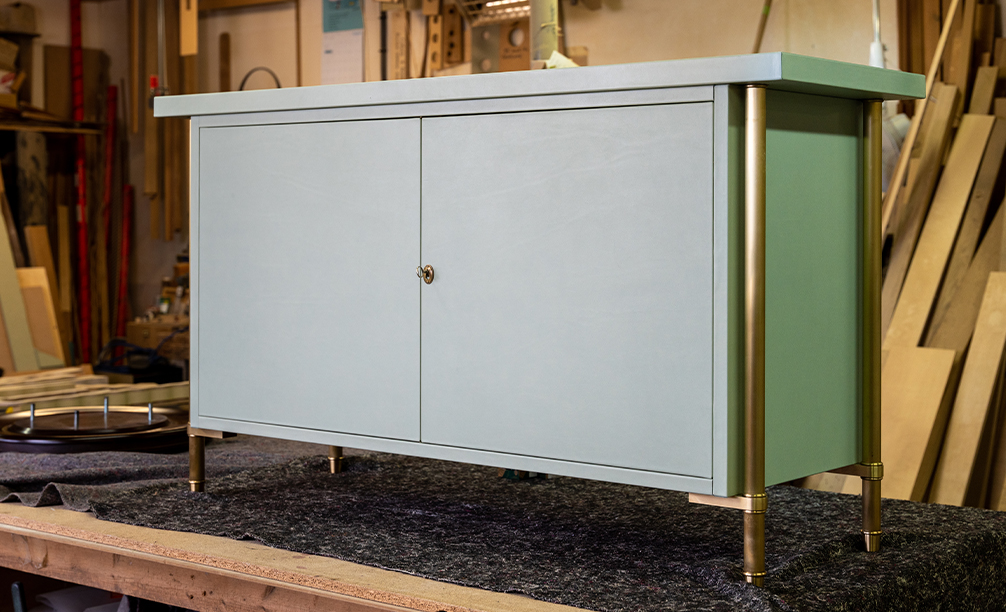 The Tambour Cabinet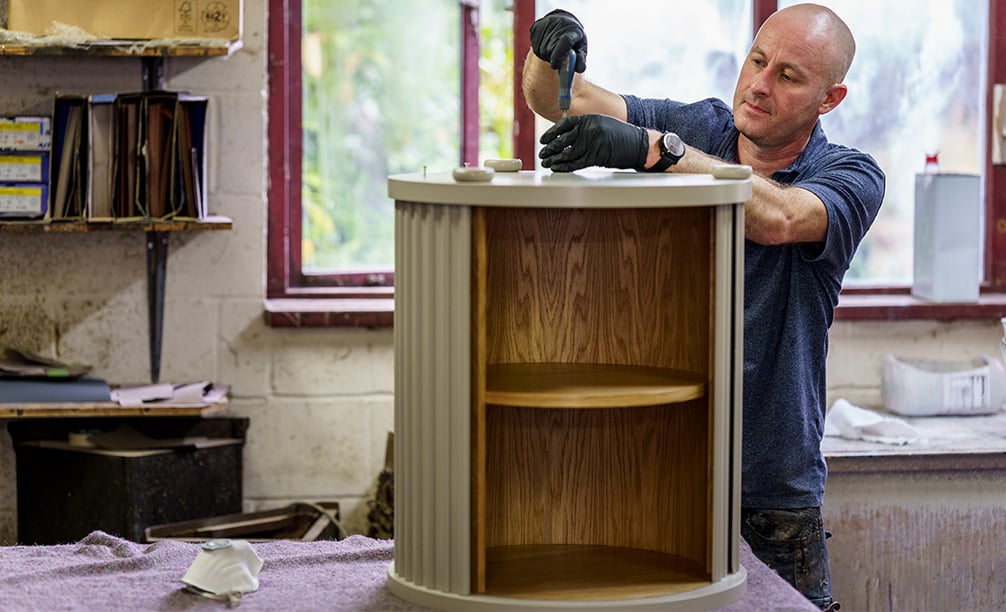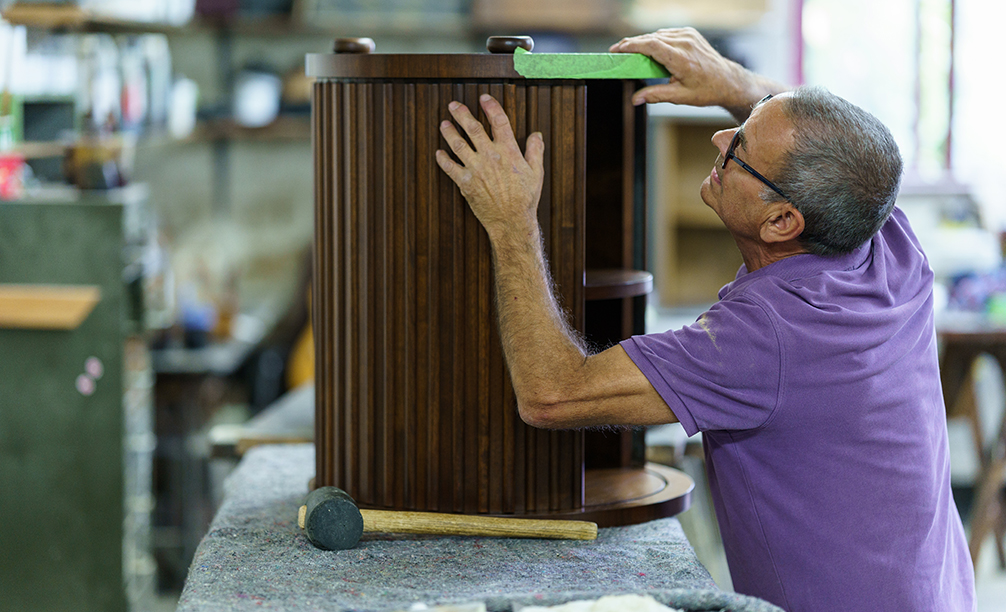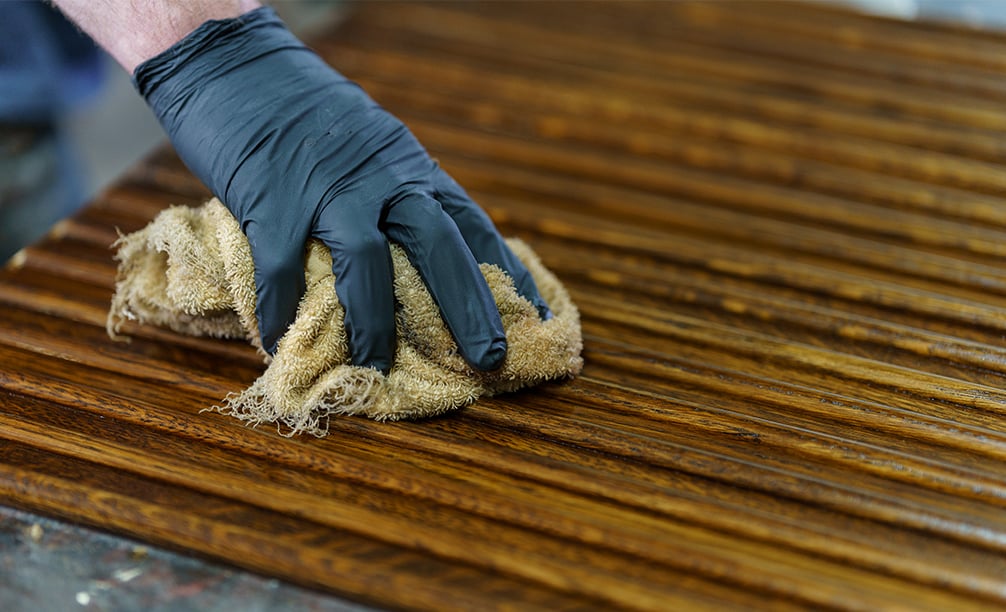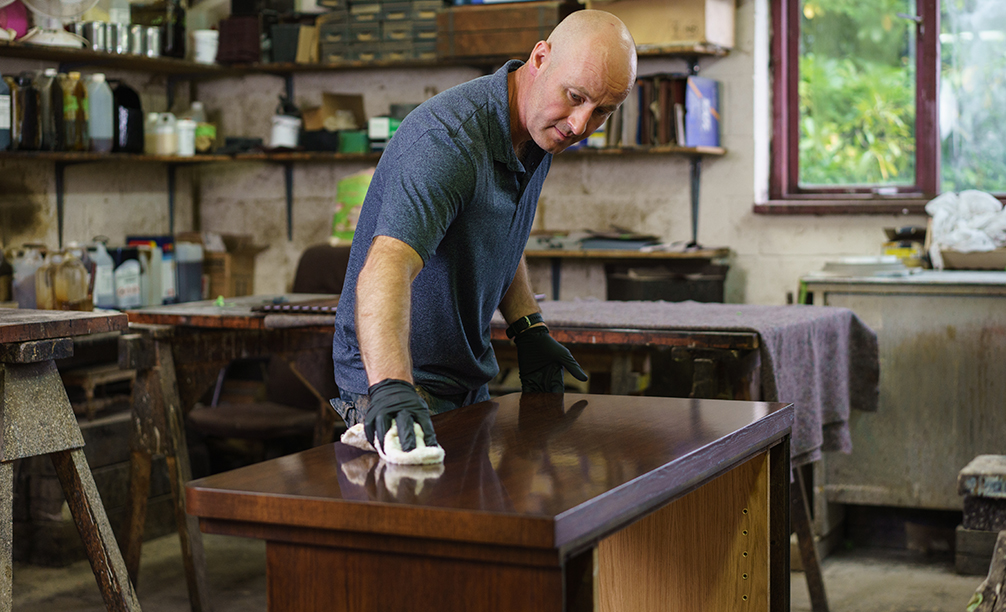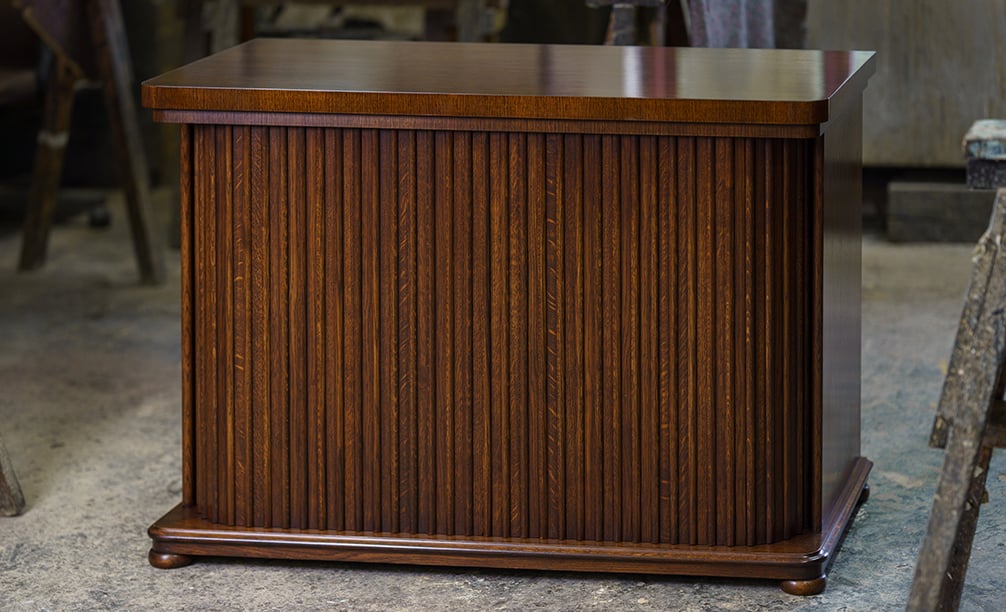 The Yacht Table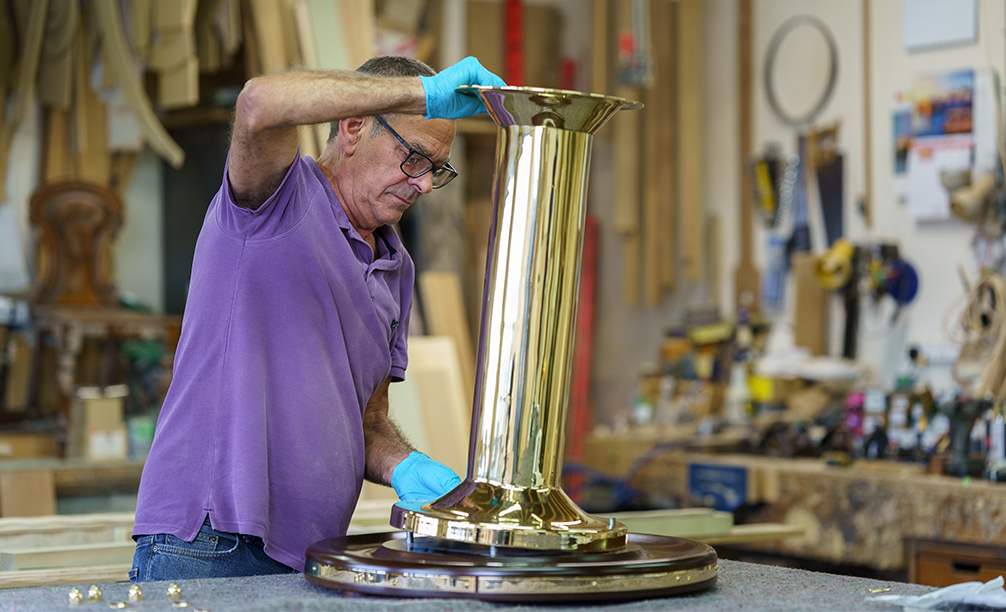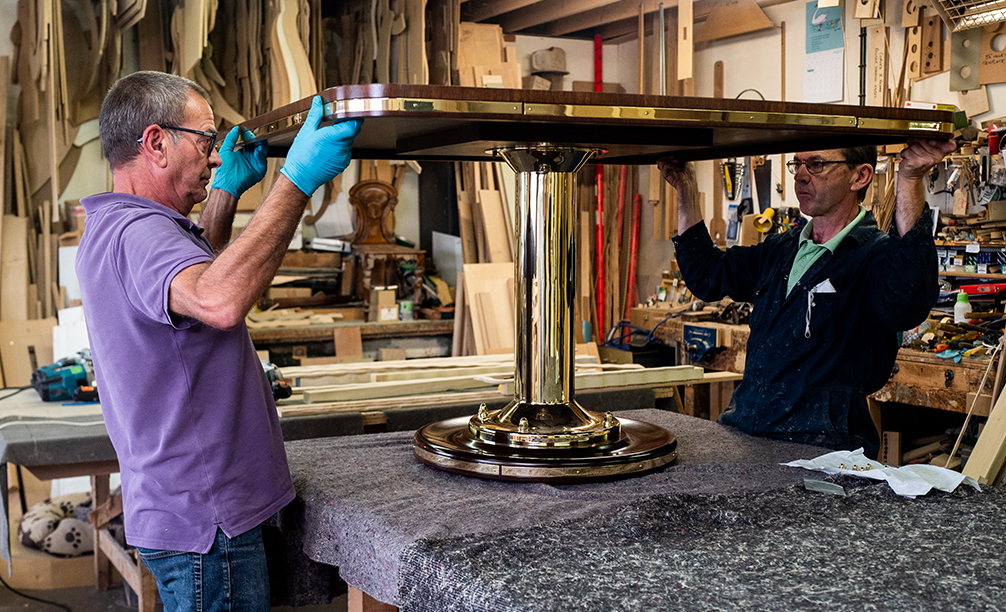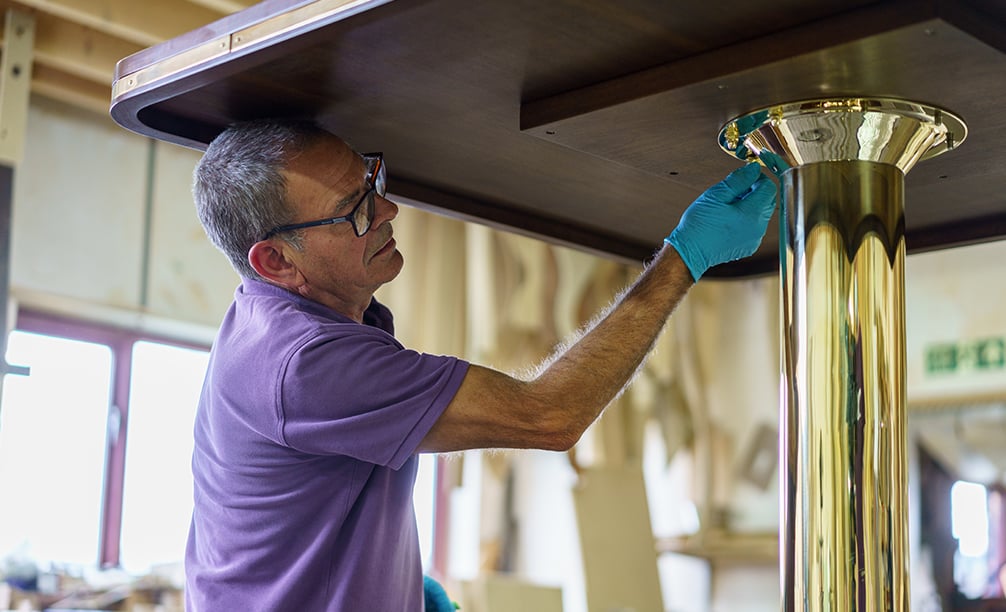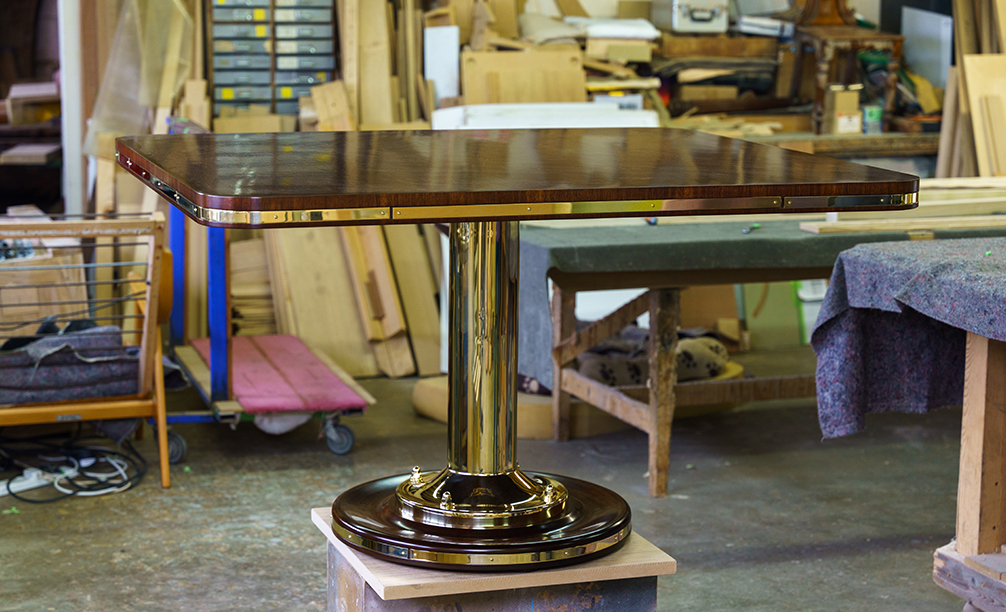 The Wave Mirror