Rattan Weavers
The revival of an almost extinct British industry is at the heart of the Soane rattan story, which now continues with the making of furniture and lighting based on the principles of integrity and longevity.
In 2010, after eight years working with Angraves, the last rattan workshop in England, Lulu received news that it was going into administration. Faced with the possibility of these specialist skills vanishing from Britain altogether, and the end of 125 years of rattan weaving in Leicester, Lulu decided to establish Soane's own workshop in the city. Soane is now proud to have initiated its own thriving apprenticeship scheme to foster skills passed down over generations, with nine trainees having completed our programme in rattan weaving to date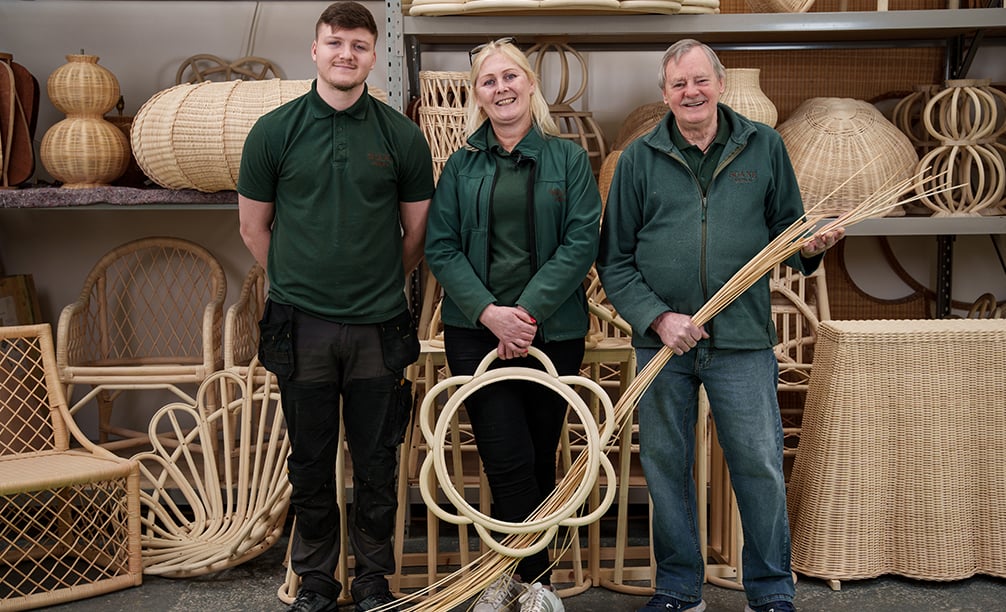 The team of craftsmen working at Soane's Leicestershire workshop now numbers 18, with four weavers bringing 130 years of experience between them. Rattan weaving is often a family tradition, and we can claim three generations of one family working together in the Soane workshop.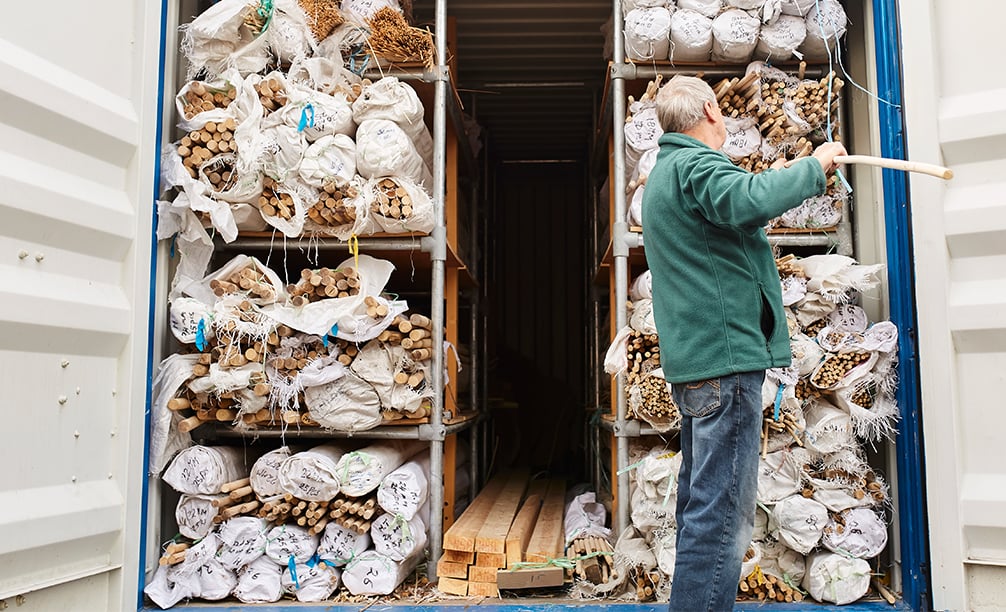 Rattan really is an extraordinary material, stronger and more durable than most other plants used for weaving. Given its robust nature, the making by hand of traditional rattan furniture is a labour-intensive process.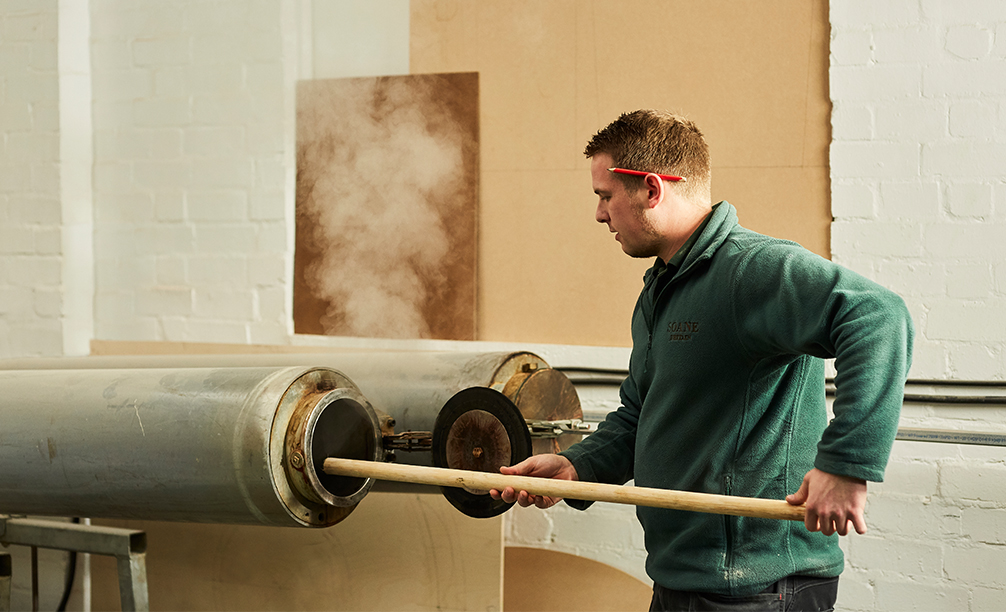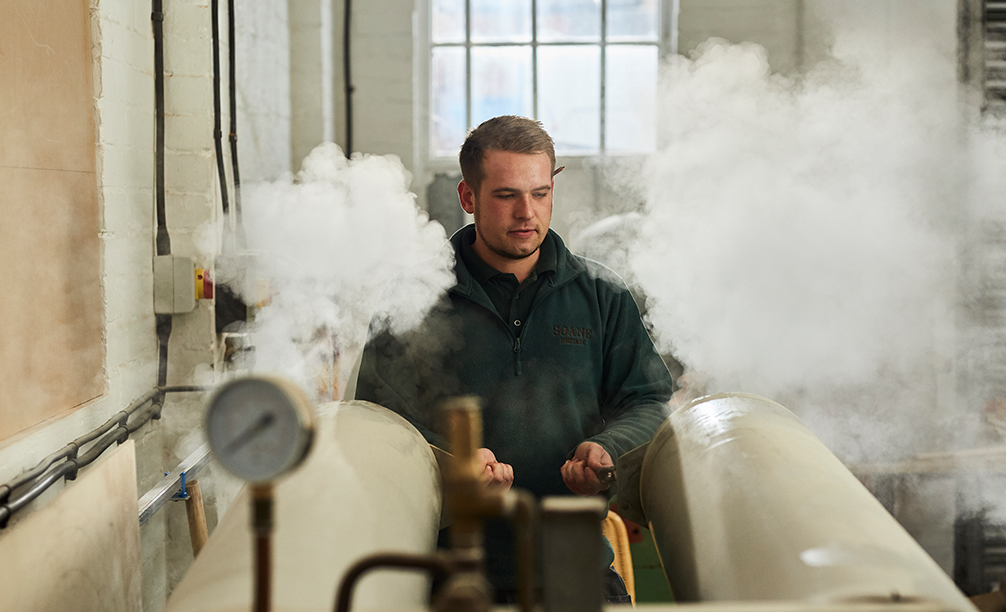 Production starts with the making of a frame using thick canes that are steam bent into shape using wooden jigs and another tool, a commander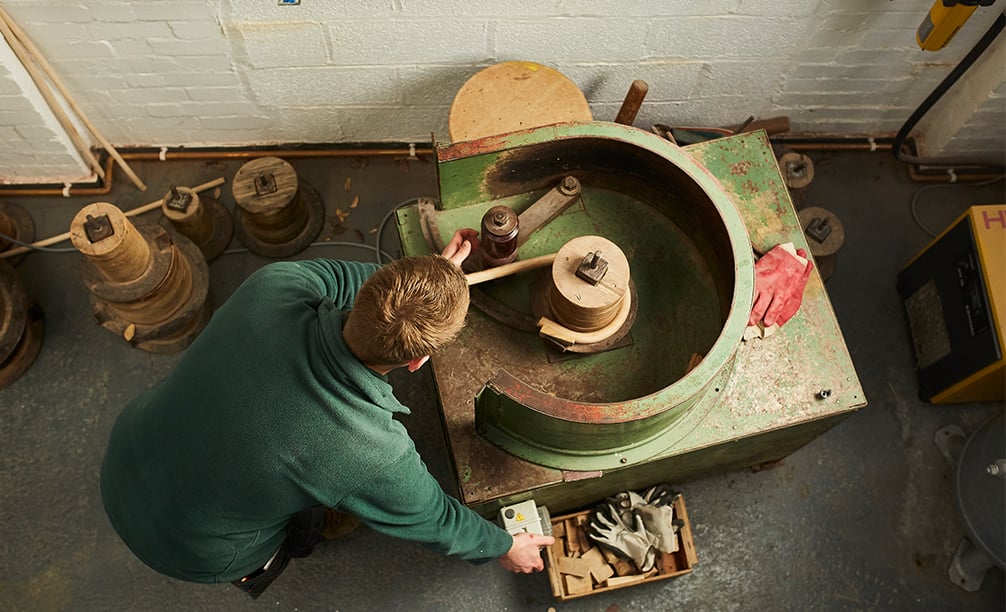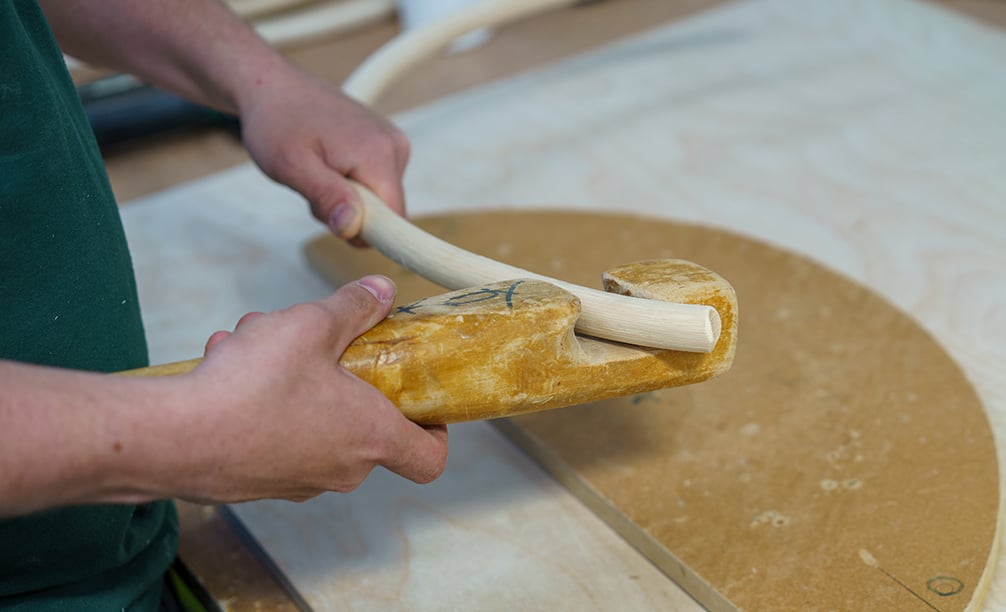 The commander was passed down to Mick, one of our two original rattan craftsmen, when he was a young apprentice. Gifted to him by his teacher, Mick now uses this commander to teach apprentices the skills he learned over 45 years ago at Angraves.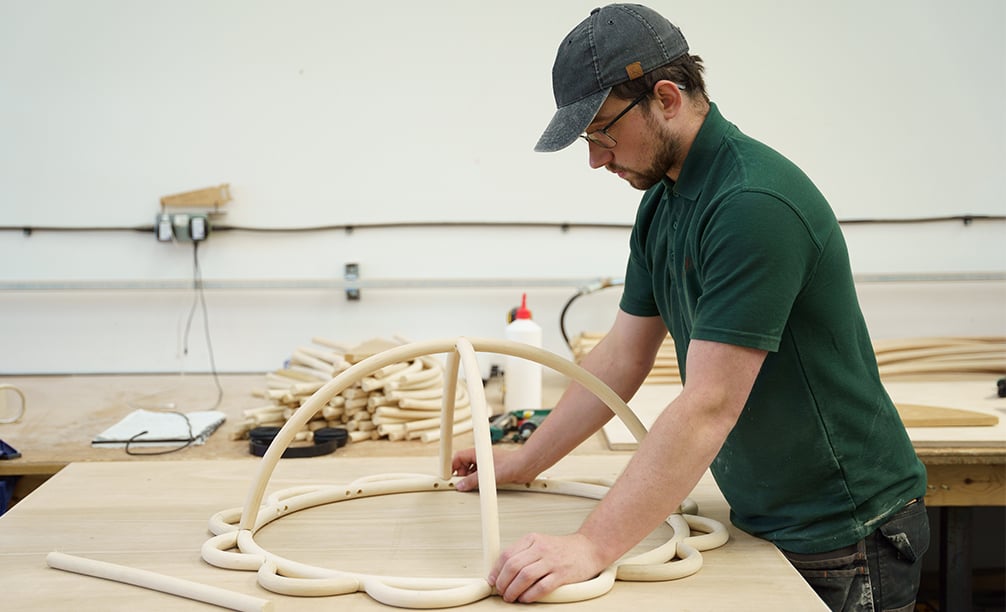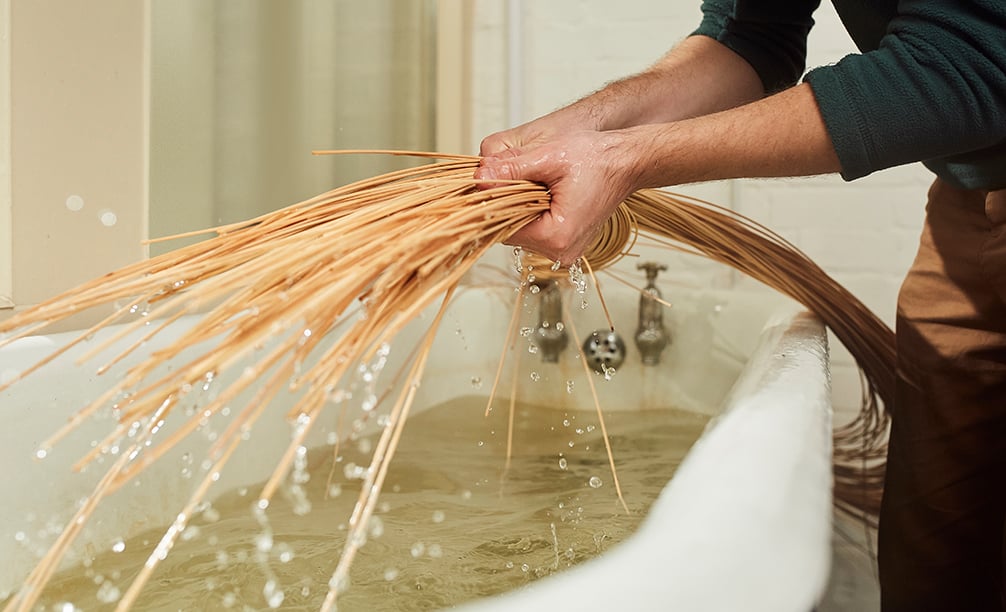 Once a robust skeleton has been assembled, thinner rattan strands are soaked in water baths to make them pliable before 'randing' (the weaving of strands between rattan stakes–a bit like knitting without the needles, and a lot more physical) and 'wrapping' (binding around the cane frames).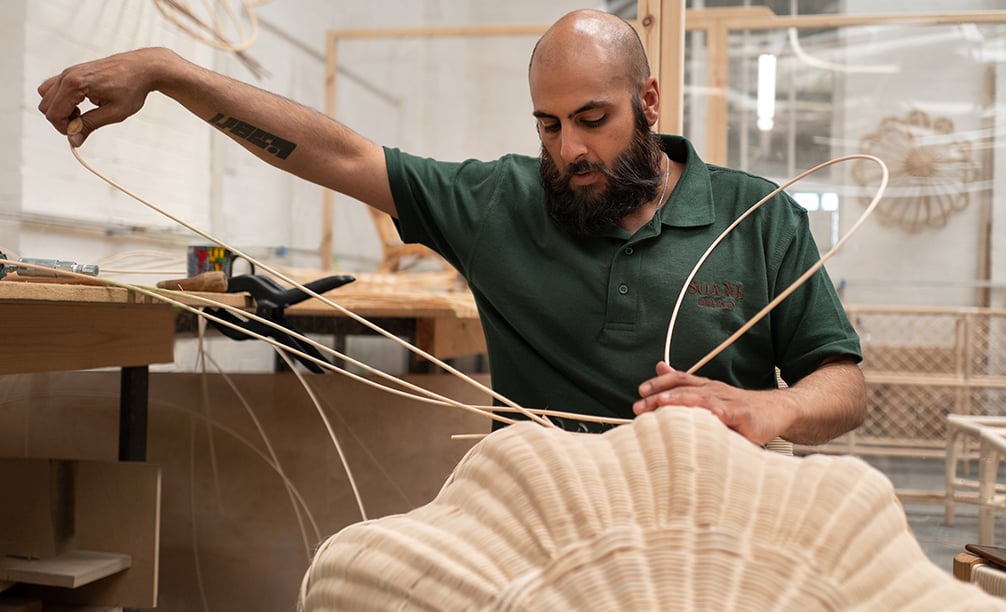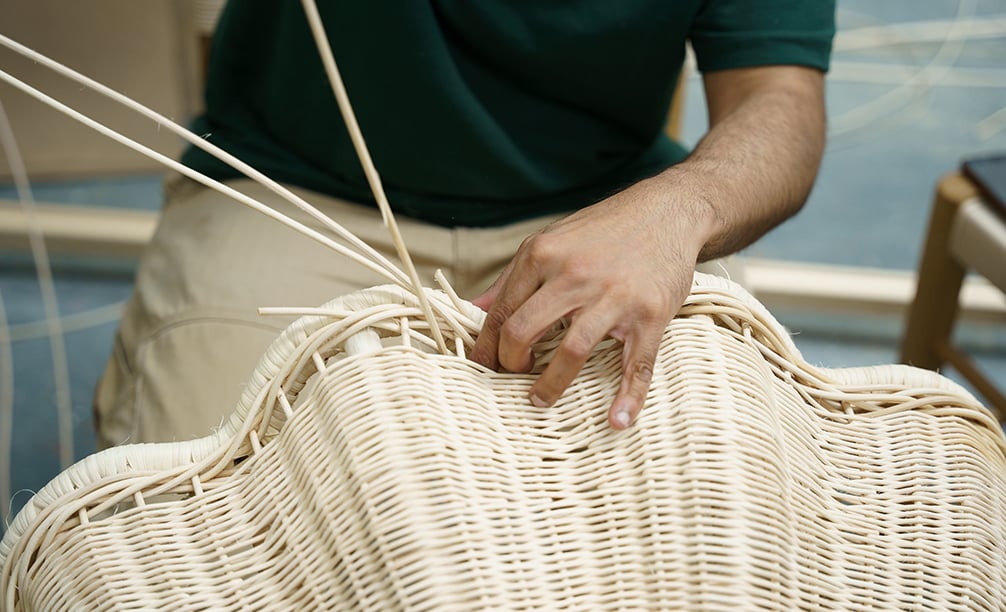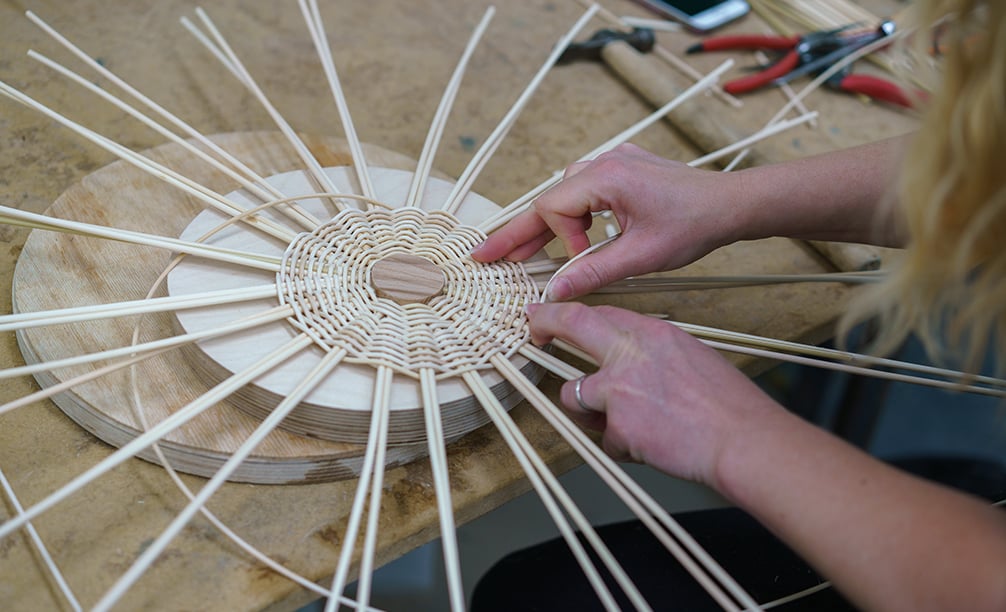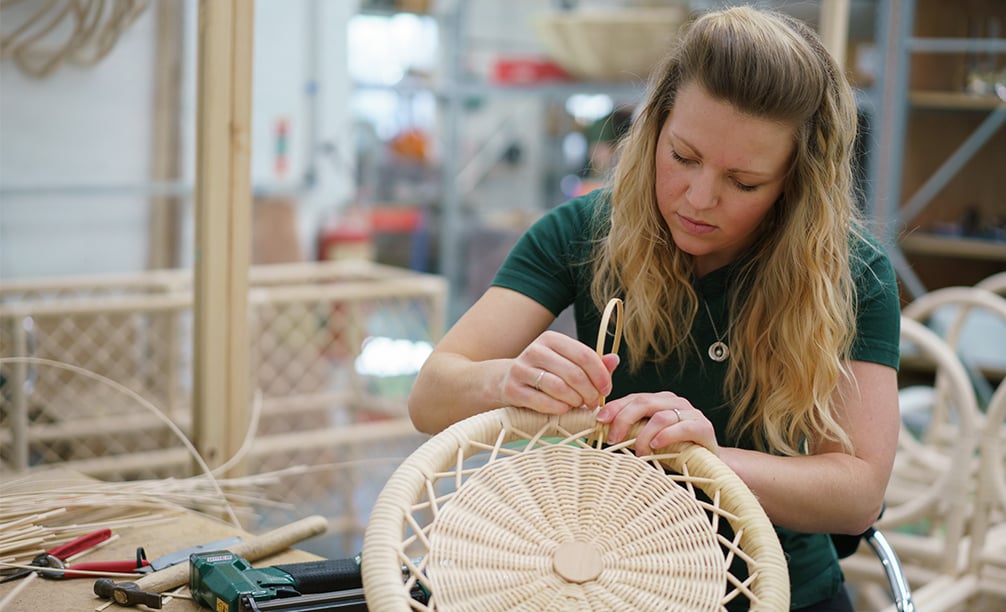 The craftsmen work skilfully with the flexible plant material to create three-dimensional pieces with the distinct feel and inherent strength of traditional hand-woven rattan designs. As the rattan dries, each of the strands contracts, giving the piece a tight finish. The loose hairs on the woven rattan are then singed off ahead of spray painting, staining or sealing in its natural state.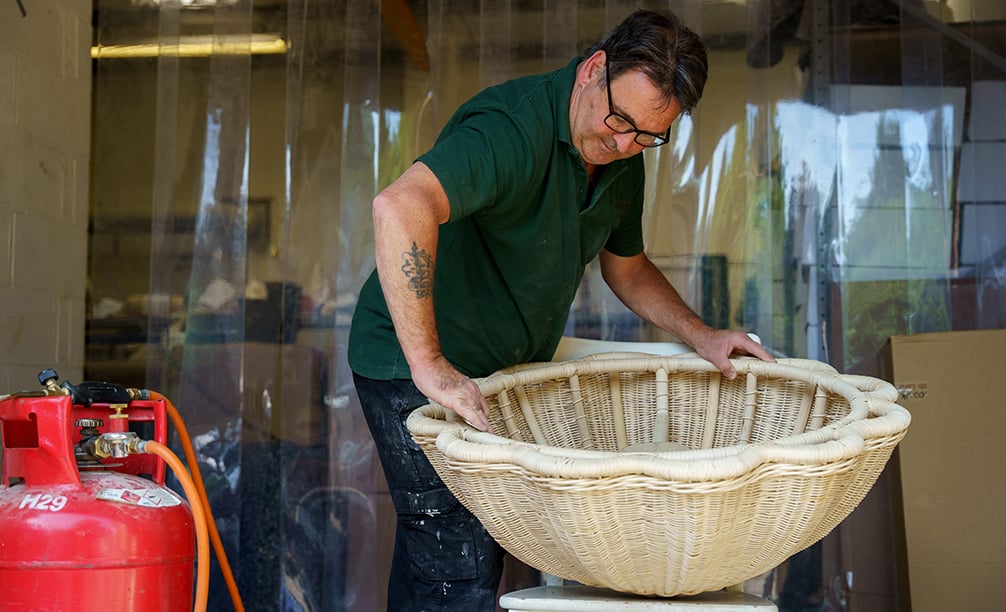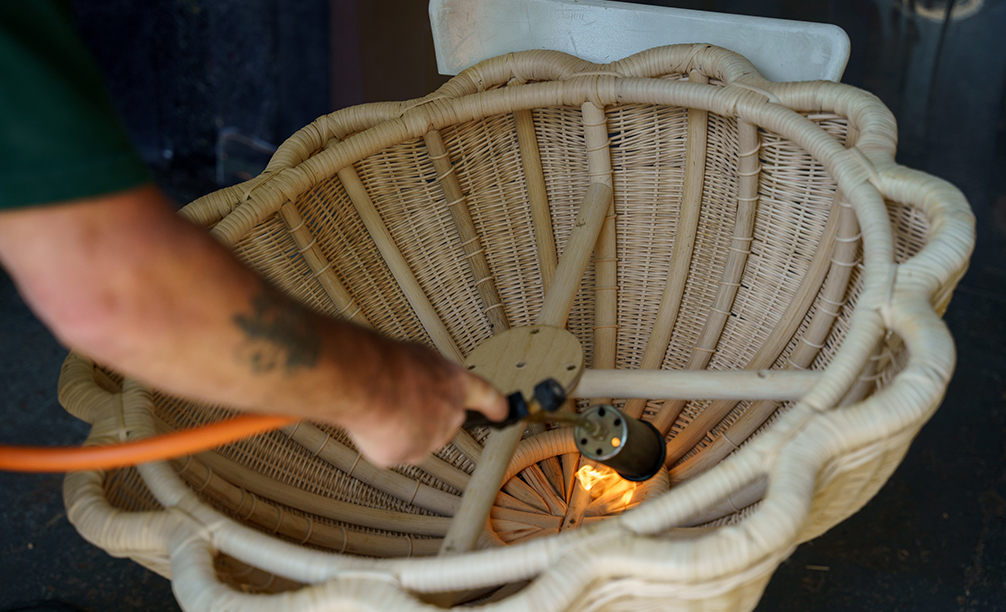 To read more about rattan weaving see our Soane Journal post 'Crafts in the Spotlight' and 'Rattan Details Revealed'.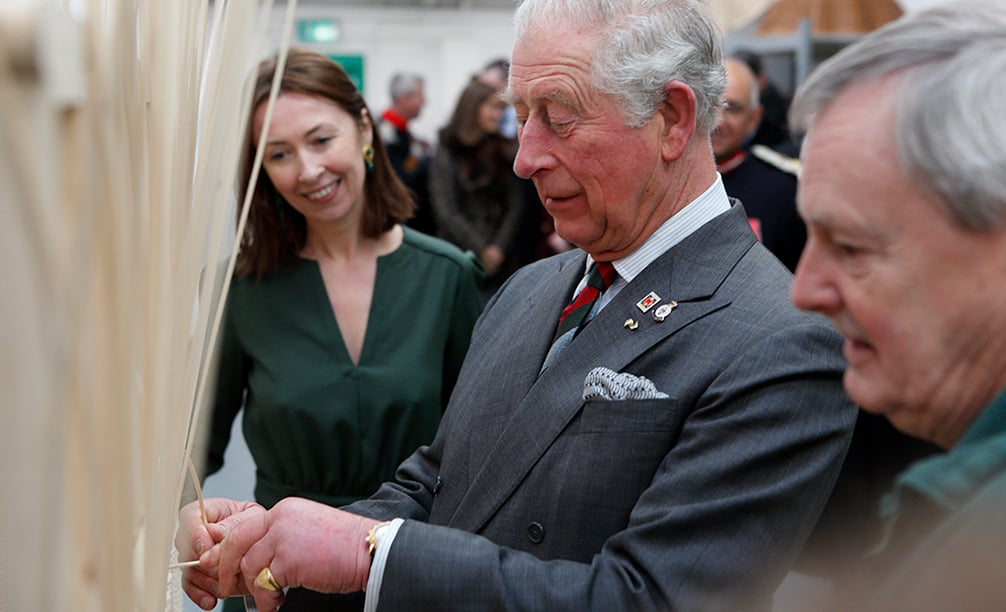 Find out about The Prince of Wales' visit to the Soane Britain rattan workshop in Leicester in our Journal.