Printers
All of Soane's printed fabrics are made in British workshops where highly skilled craftspeople practise traditional printing methods. For the past 13 years Soane has collaborated with a family run mill in Kent to develop our most complex, finely drawn patterns. Their skill is remarkable, using flat bed silk screen techniques to create modern fabrics that capture the atmosphere and depth of the most beautiful old fabrics.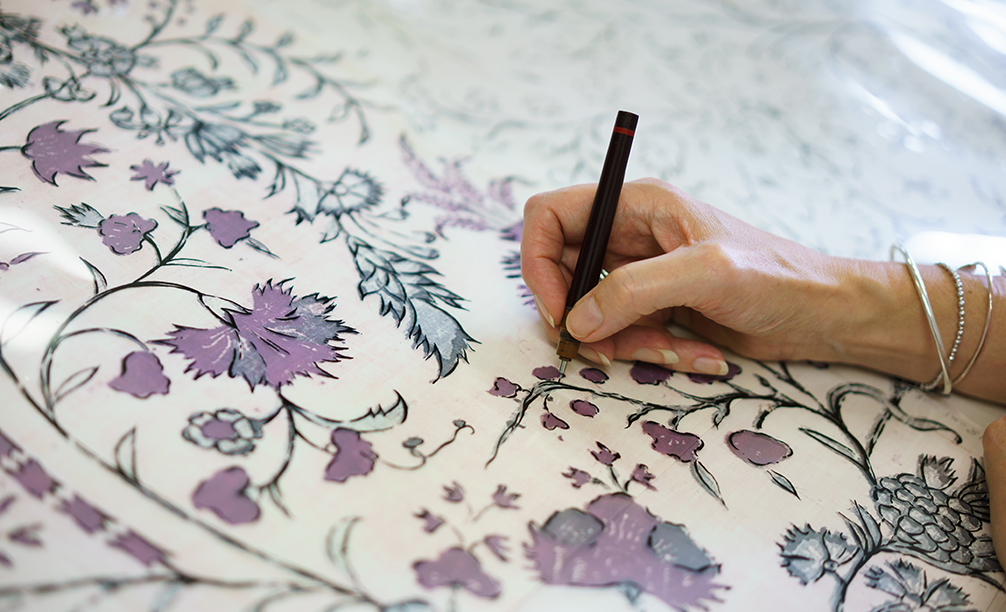 Flat bed silk screen printing is a labour intensive process and one that requires concentrated levels of care and attention throughout. The artwork must be exact so that, when overlaid, the acetate sheets create a perfectly aligned design. We are really lucky to work closely with the mill's in-house artist, who is exceptional. She is responsible for translating our exquisite archival pieces, as well as realising Lulu's own designs and her hand is apparent in every one of these fabrics.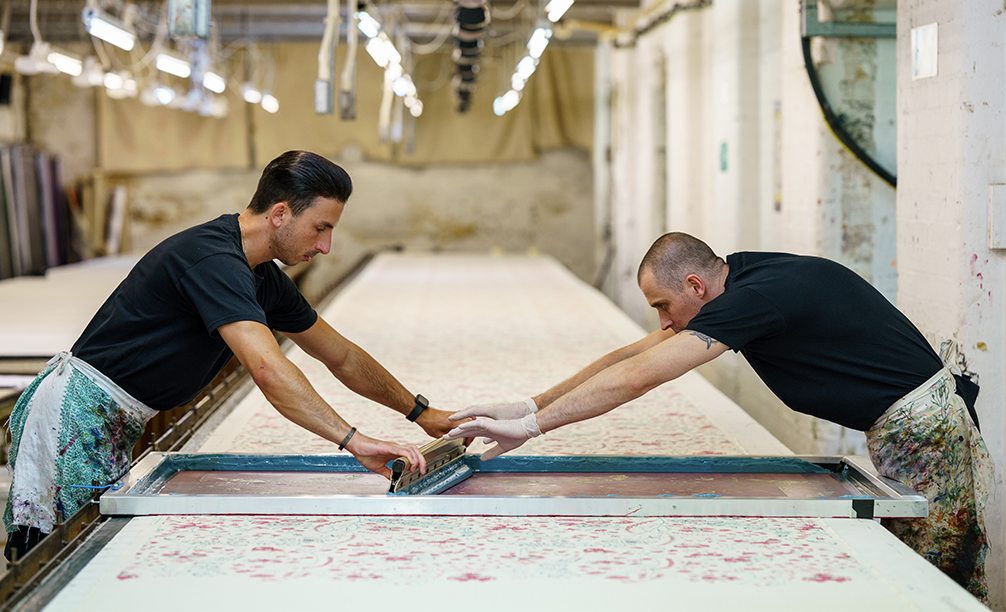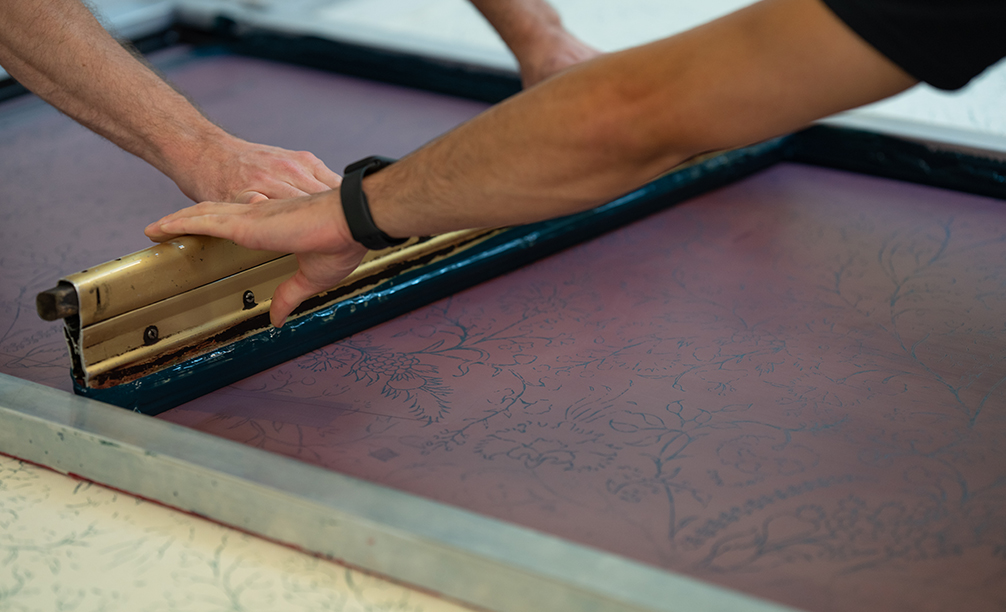 A screen is made to a human scale, dictated by the arm reach of two printers across the printing table. The movement must be smooth and even to ensure a consistent colour application – a skilful execution by two craftsmen working in perfect unison.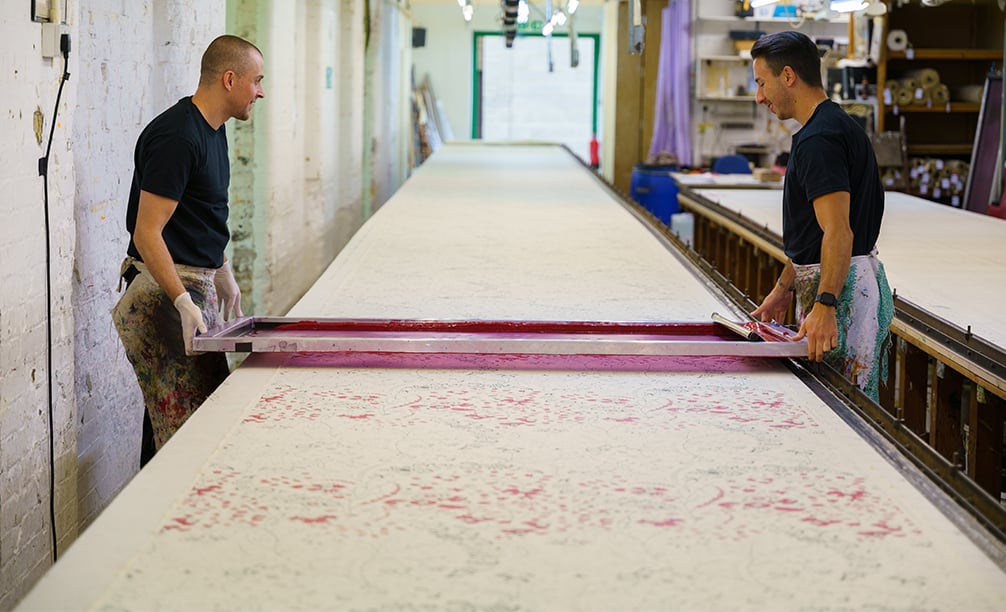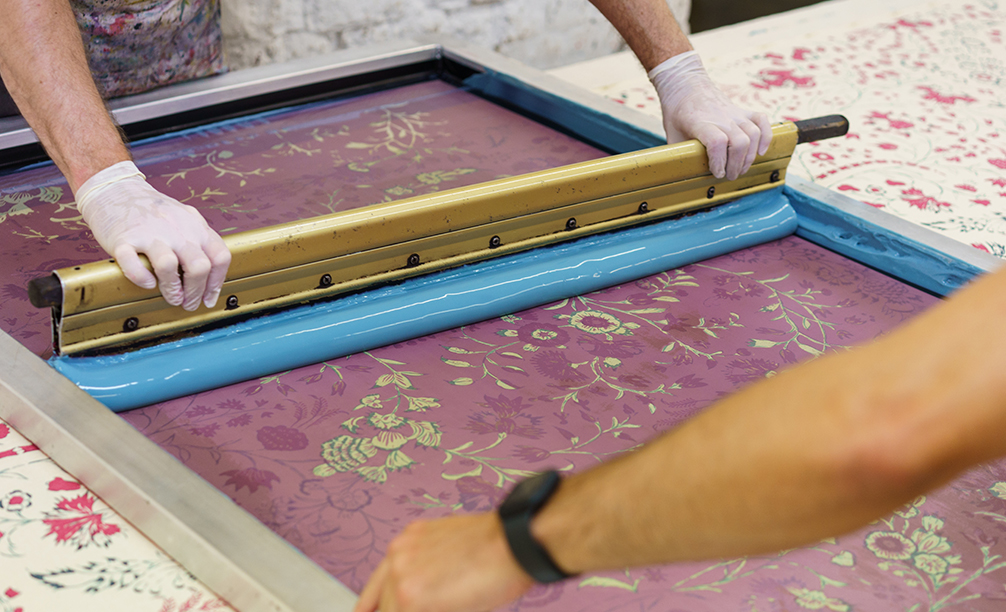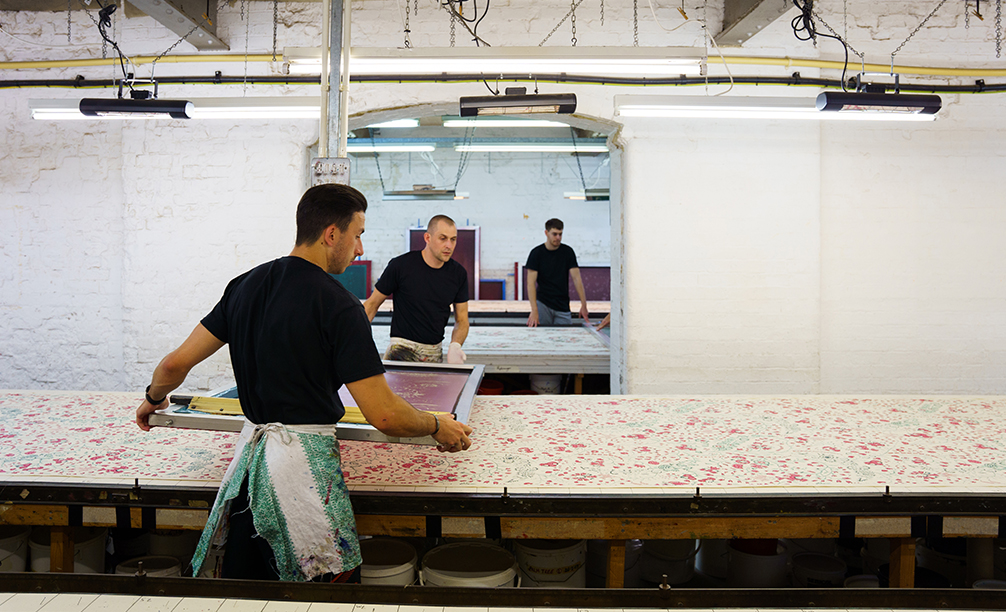 For Dianthus Chintz, Lulu increased the scale of an intricate 18th century sarong print without losing any of the charming motifs within the pattern. To achieve our desired scale, ten screens were individually made to faithfully reproduce this five colour print. The result of these many stages is an exceptionally detailed botanical fabric which is printed on both linen and silk, as well as custom base cloths.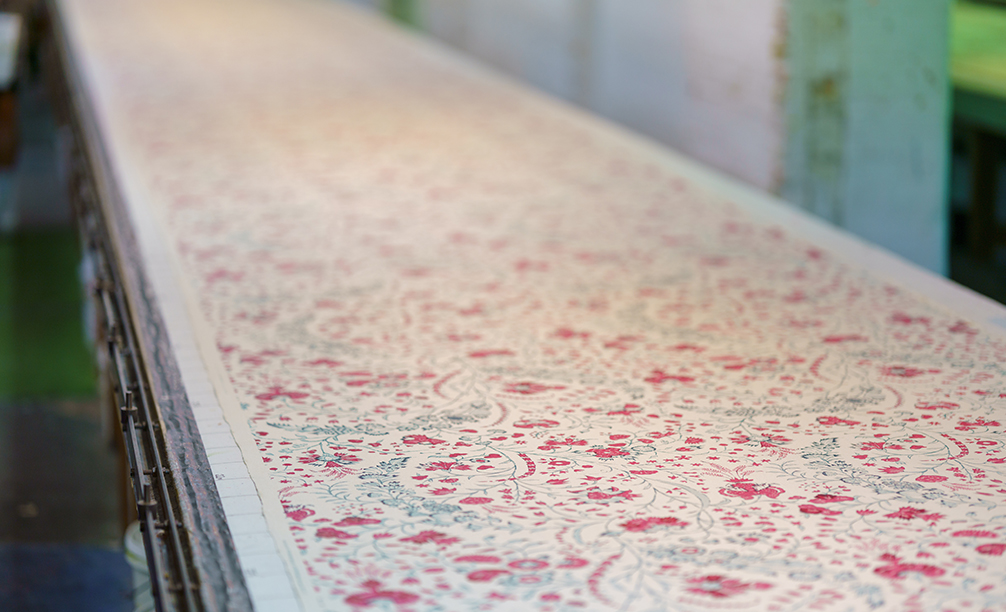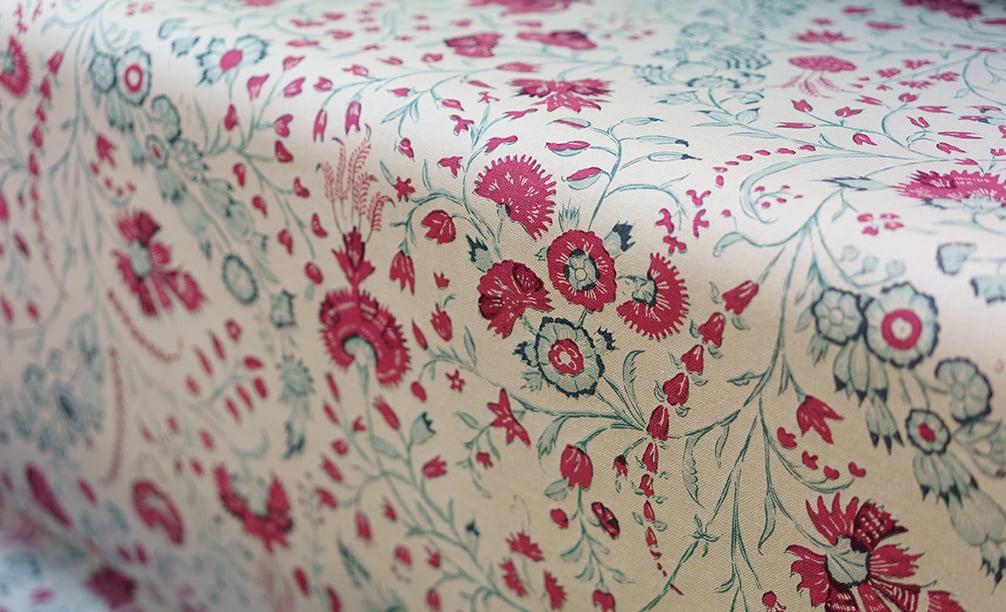 To learn more about printing, see our Soane Journal post 'Hand Printed Fabrics'.