Blacksmiths
Forging iron and steel is one of the oldest known metal working processes. Soane's exceptional blacksmith Mark creates some of Soane's most distinctive pieces at his foundry on the edge of the Forest of Dean, transforming inert steel bars into tables, desks and mirrors through hours of heating, hammering and cooling.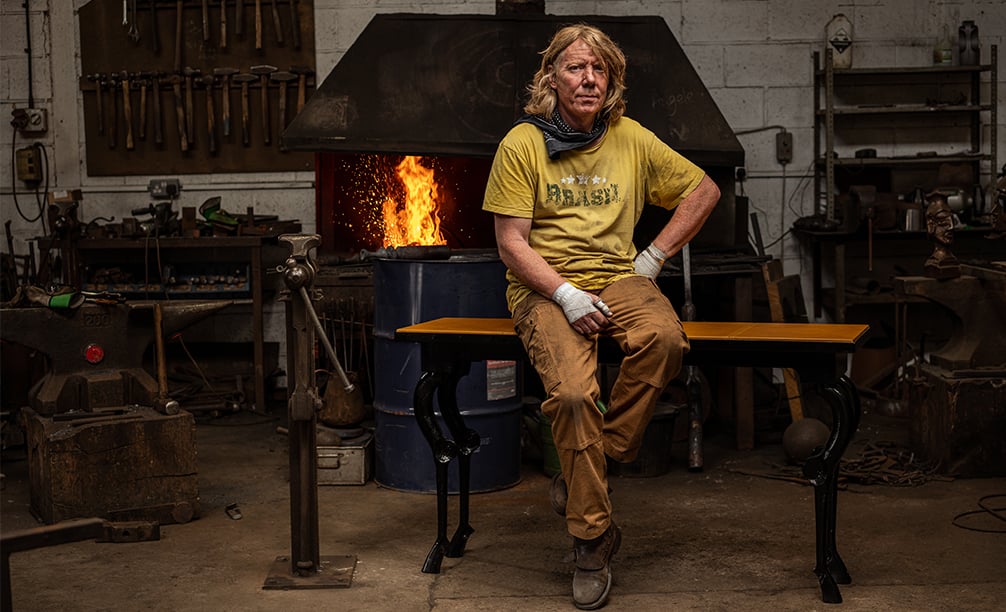 Soane has collaborated closely with Mark since 1997. Having been introduced to Lulu by a fellow blacksmith, Mark recalls, "I must have rung Lulu 10 times, which is nine times more than I am comfortable with, but work was worryingly quiet. It was the days before everyone had mobile phones, and Lulu was always on the road visiting workshops. I was beginning to think she didn't exist."
Eventually, Lulu invited Mark to send examples of his work and in return, she received a letter in Mark's elegant handwriting and a photograph of a beautiful table inspired by the furniture of Diego Giacometti. Mark's first design for Soane was beyond Lulu's wildest dreams. "Even when he makes two of a design, each one has a unique character."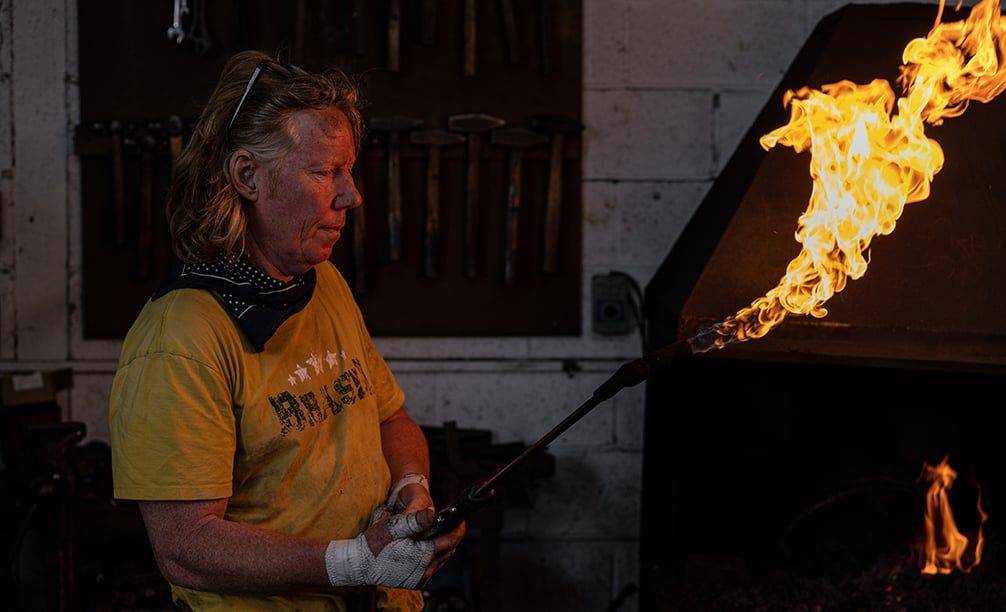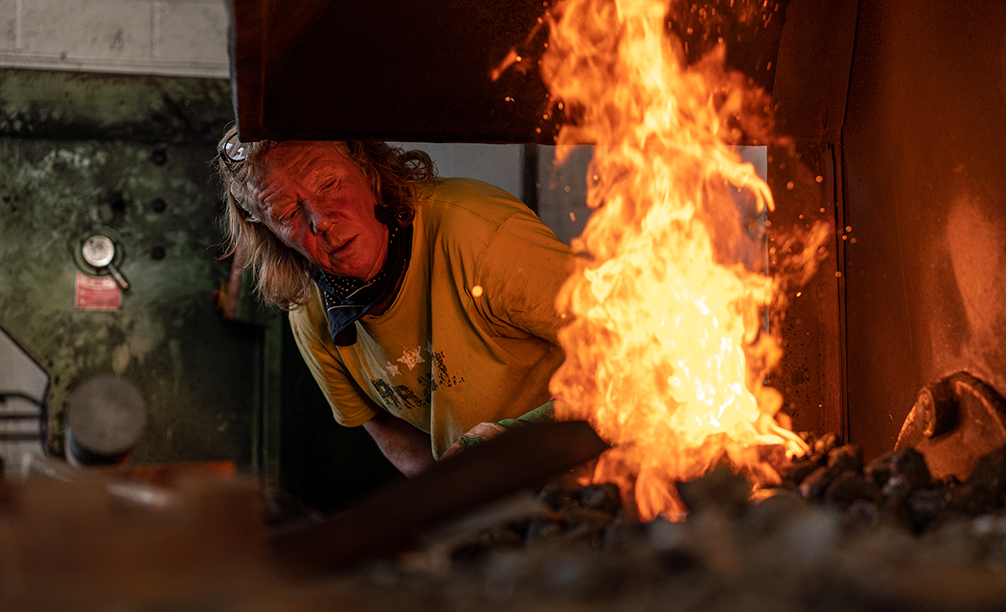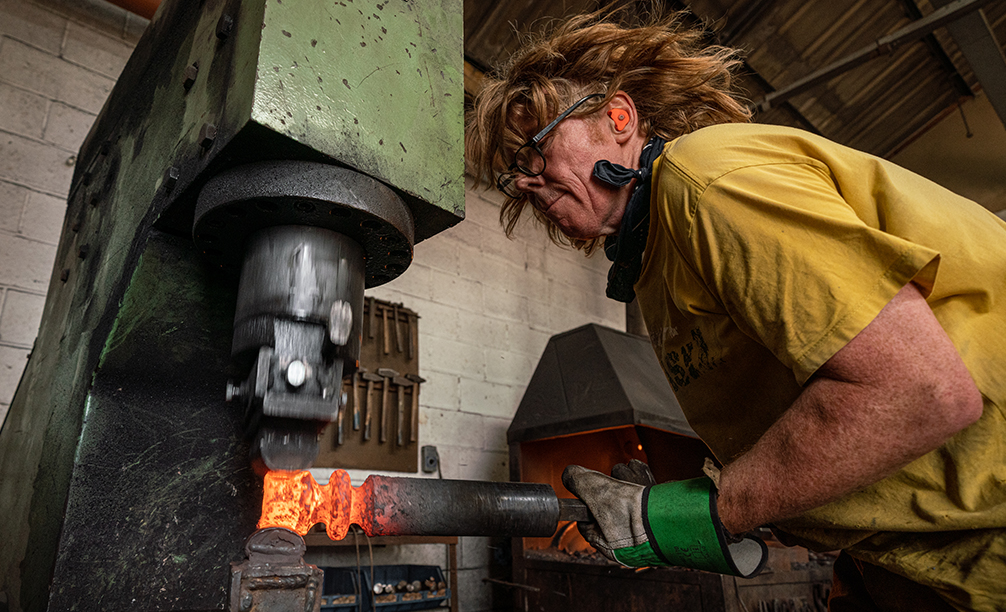 With more than 30 years' experience, serendipity led Mark to become a blacksmith. Increasingly interested in metalwork, it wasn't until he walked past a smithy in Somerset that he thought he would give it a go. Mark quickly learned that hand-eye coordination is key and, after training for a year, he decided it was something he could enjoy.
"Working with metal requires deep concentration but ultimately it is a collaboration," explains Mark. "Metal is a live element, after all. You must work freely and not overthink, and it's not something that can be forced because it will show in the finished design. You must work with and trust the metal, let it guide you. Every bit of metal is different and has its own distinct character, so each design will have its own individuality, and I think that's amazing."
Before new designs are made, Lulu goes to Mark with an idea – "often a terrible sketch that will make him laugh." While the overall aesthetic is guided by Lulu, Mark's contribution is far greater than that of a pure technician. "I have no history of making, and the technicalities of the process inform the design. For that I am completely guided by Mark," explains Lulu. "It is a very fluid, collaborative process."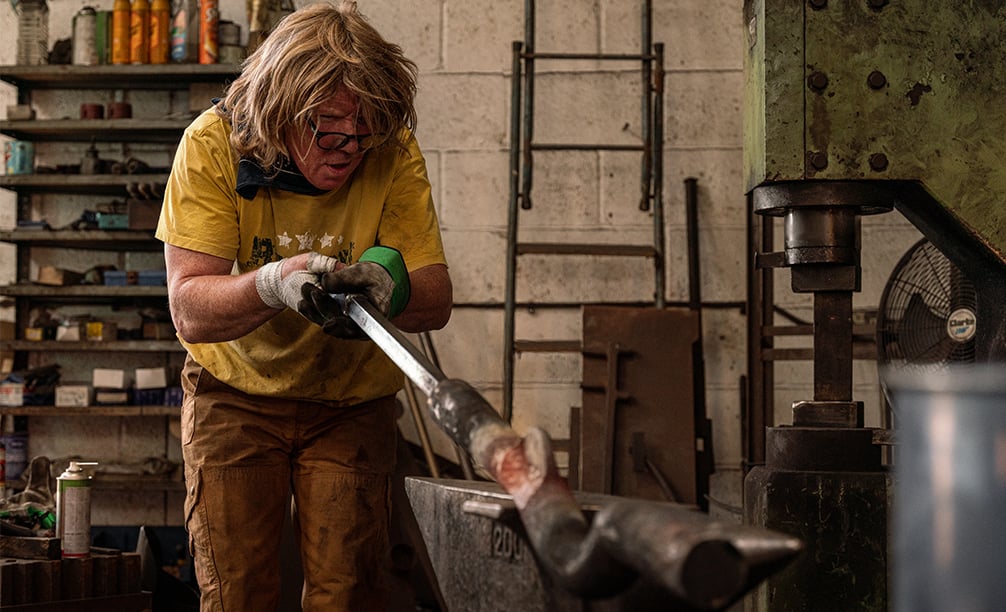 The Stag Table is one of Soane's most challenging designs, and Mark's favourite to make, requiring each leg to be beaten into shape in minutes (a second attempt would weaken the iron's structure) and to match its three siblings whilst having individual character. The greatest challenge of all is ensuring that each leg is perfectly balanced and weighted, and the table must be able to stand proudly and entirely of its own accord.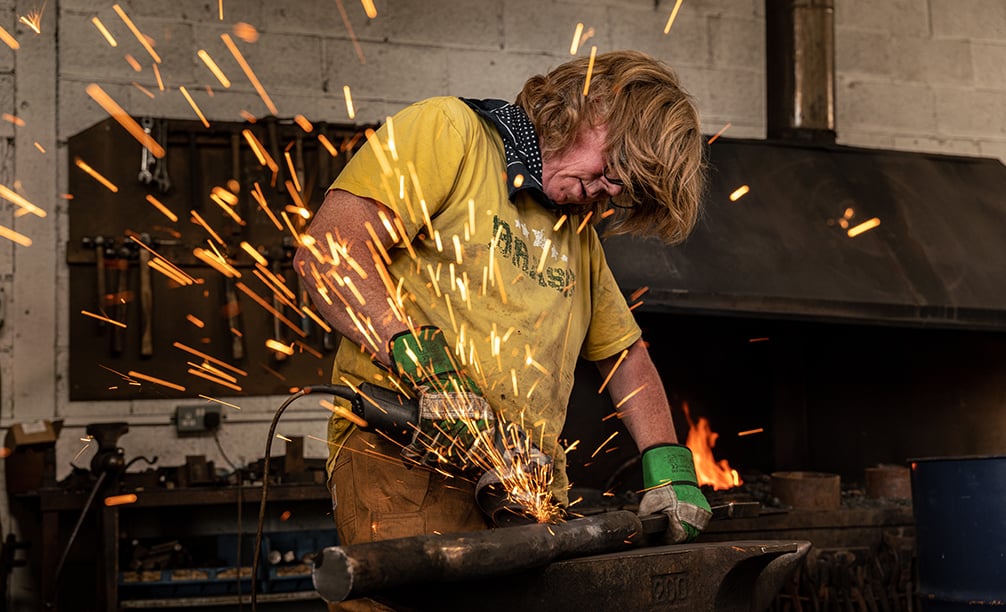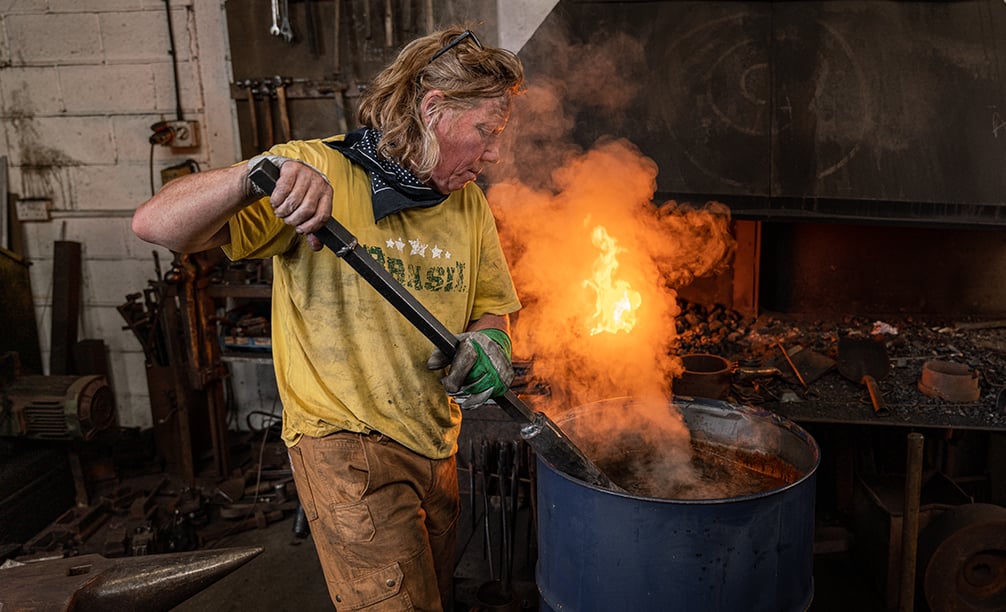 The result is the hand-forged Stag Console Table, with its exaggerated cabriole legs and 'pied-de-biche'.