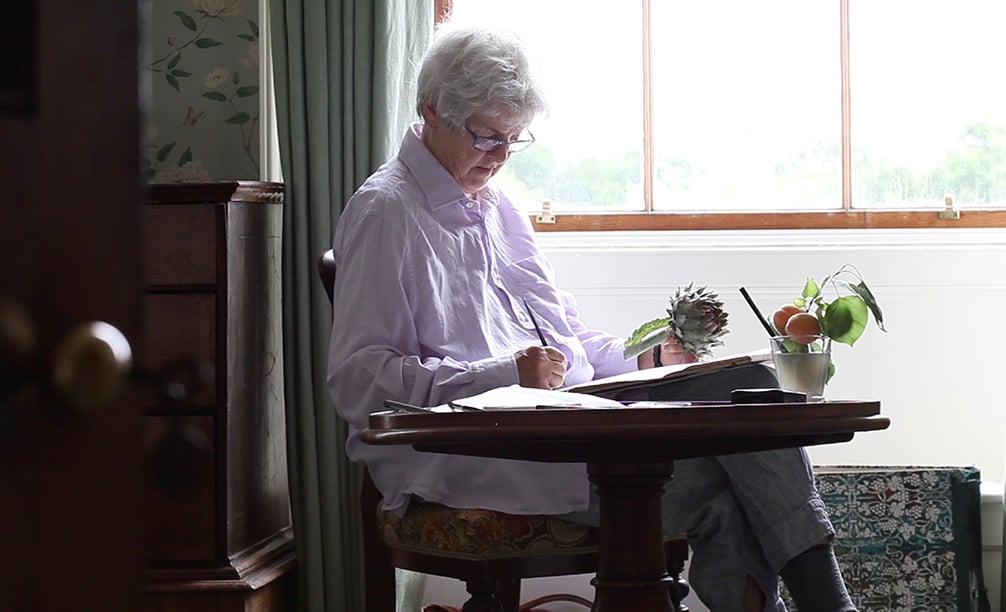 Soane Britain is delighted to be holding an exhibition of botanical watercolours and rag rugs by the British artist Emma Tennant from Tuesday 21st September to Saturday 9th October for RHS Chelsea Flower Show and London Craft Week. Emma believes that art and craft should live alongside one another and be celebrated equally as they were, for instance, at the Glasgow School of Art at the turn of the 20th Century.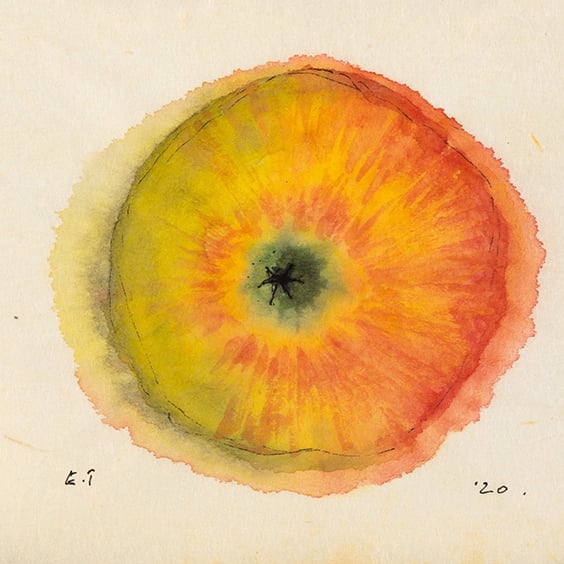 Emma lives on a hill farm in Roxburghshire with her husband Toby. Her garden is full of hardy plants that can survive the Scottish climate whilst in her greenhouse rare and exotic plants are cultivated to paint. For Emma, painting is a way of recording what is happening in her garden and is the final process of having grown something from seed. In winter when there is nothing in the garden to paint, Emma designs and makes rag rugs and has been instrumental in the current revival of the craft.
Emma is a great proponent of keeping traditional skills alive and craftsmanship is at the heart of her work: from the handmade paper on which Emma paints her lively lines, to her scholarly botanical notes which offer gardeners practical advice on the cultivation of the plants she draws, and the carefully selected antique frames which she lovingly restores with the help of master framers and gilders.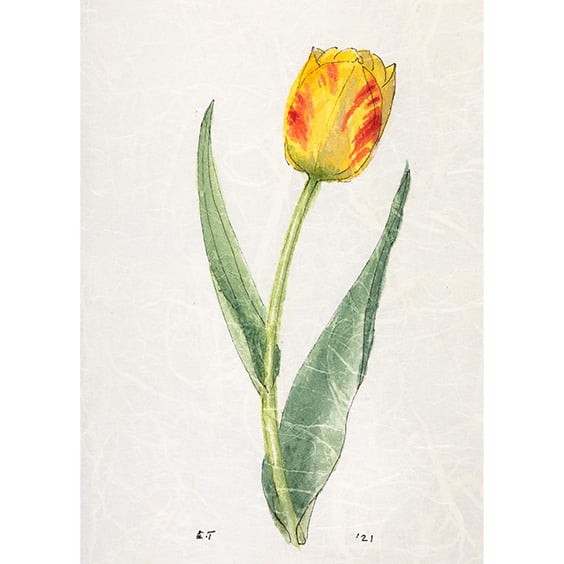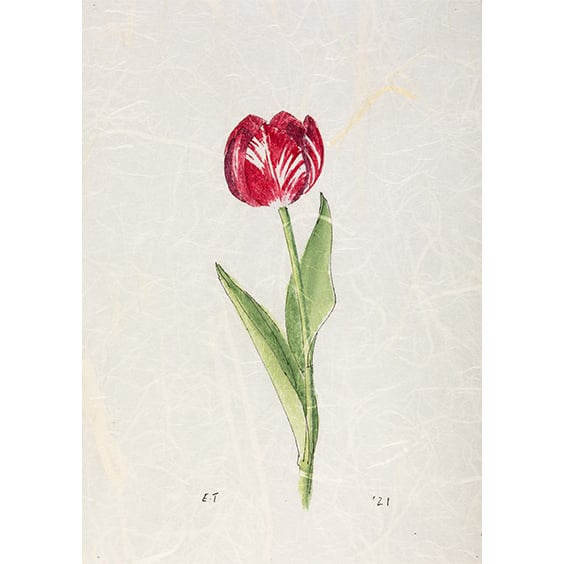 A Celebration of Gardening will show flowers, fruit and vegetables largely grown in Emma's garden, creating a botanical tour and allowing viewers to journey through the seasons with her from the fine weather in spring and early summer right through to the colder Scottish autumn.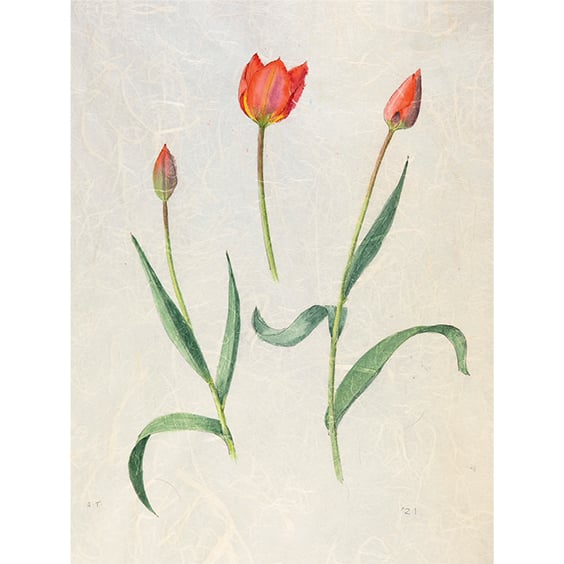 Learn more about Emma Tennant and her work here.
From second gallery left to right: Apple 'Charles Ross' by Emma Tennant; Striped Tulip I by Emma Tennant; Striped Tulip II by Emma Tennant; Tulipa vvedenskyi by Emma Tennant; Scarborough Lily (detail) by Emma Tennant
Image copyright Emma Tennant