An exciting collection of modern, graphic fabrics created in collaboration with the interior decorator Adam Bray is at the heart of Soane Britain's new launches this autumn, along with a reinvention of a Soane classic, and elegant new arrivals in furniture and lighting.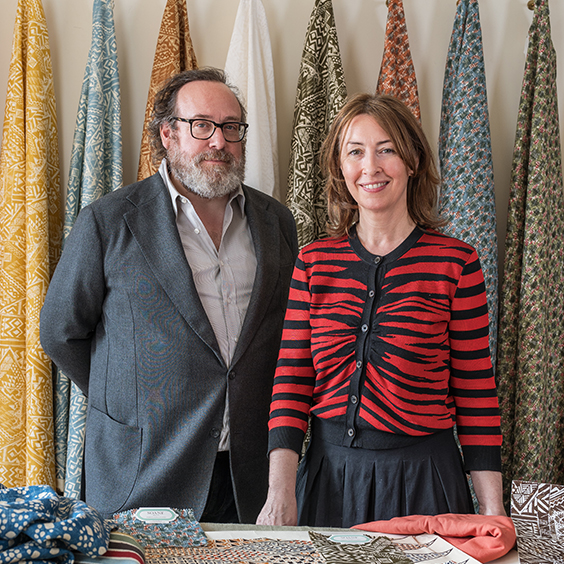 The new collaboration emerges from a 30-year friendship between Soane's founder Lulu Lytle and Adam Bray. His work as a decorator and antiques dealer brims with wit and sophistication, and he has a deeply individual eye for interesting pieces and designs from around the world and across the centuries. "I am a huge fan of the meticulous approach Soane has and their philosophy about British production," says Adam, on wanting to collaborate with Lulu.
The admiration is mutual. "Despite having known Adam for so long and thinking I really understand his taste, there are always elements to his interiors which surprise me and I think that that is pretty rare these days," explains Lulu. "His rooms are truly original whilst always being respectful of period and place; I really love his work."
As with all the best collaborations, the four fabrics Adam has designed for Soane (all drawn from his personal archive) push the textile collection in a new direction, lending a robust and dynamic sensibility largely inspired by 20th-century motifs. "I was aiming for something quite masculine with a mid-century feel, that would be graphic and strong but simple to use," he explains.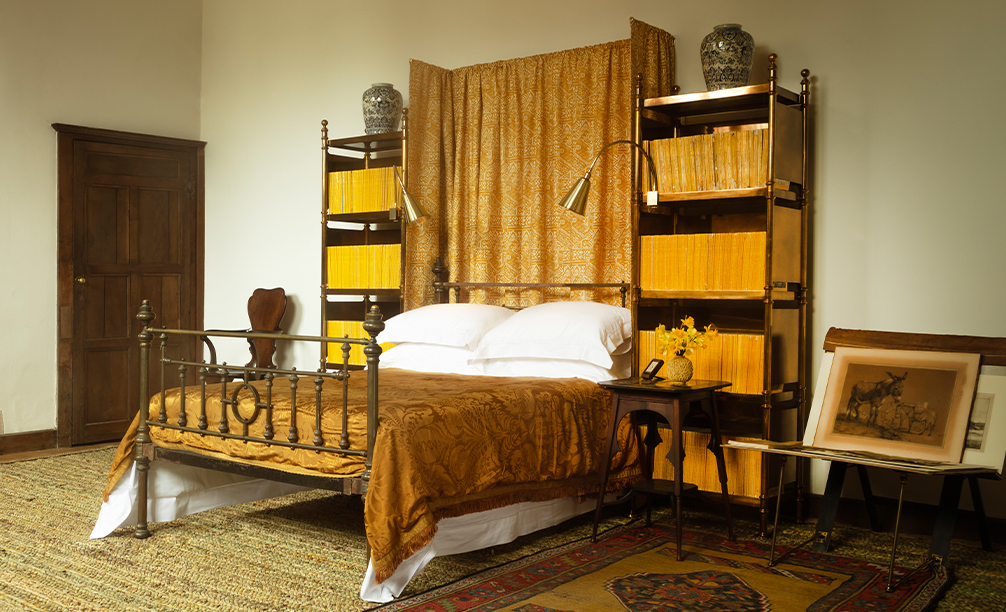 A 1950s Italian print on paper formed the inspiration for the 'Sgraffito' printed linen, named for the method of decorating pottery whereby layers of surface are built up and then scratched away to make a mark. Spiky and spirited, the design is built up from zigzags, chevrons, triangles and diamonds that interrupt and intrude on each other in unpredictable ways. In six colourways, including deep moss green, sunflower yellow and a chalky azure, this is a modern, vigorous pattern that can be used in a wide variety of contexts.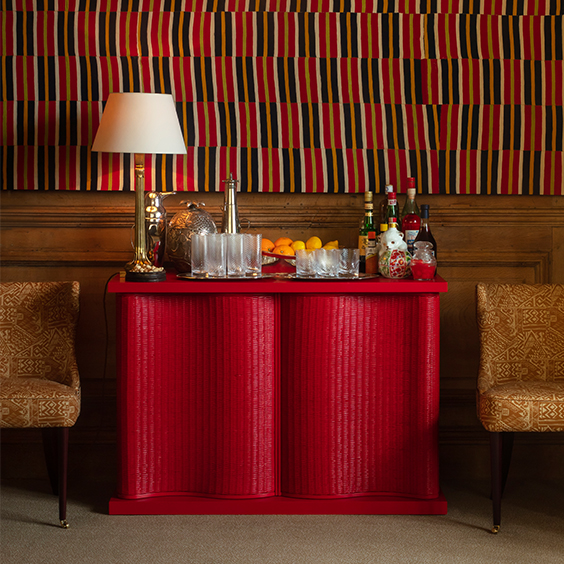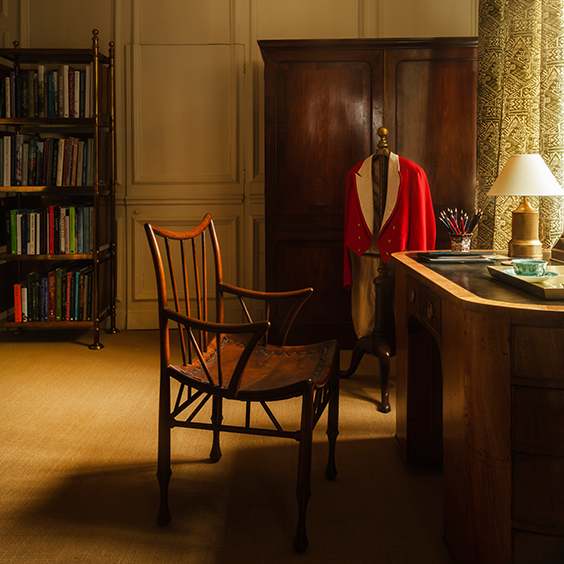 The same mid-century mood of experimentalism is behind the design for the 'Fontwell' print, a recreation of an artwork in Adam's archive dating from the 1950s. Small in scale, the pattern with its blotches of colour and busy cross-hatching seems to interpret in graphic style the weave of a tweed fabric. It is named for Denmans Garden in Fontwell, West Sussex, where that experimental mood drove a break with traditional norms in favour of a more fluid, naturalistic approach to planting from the 1950s onwards.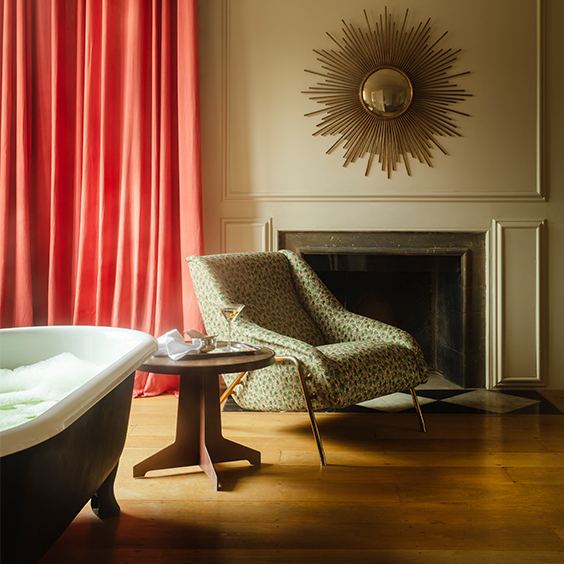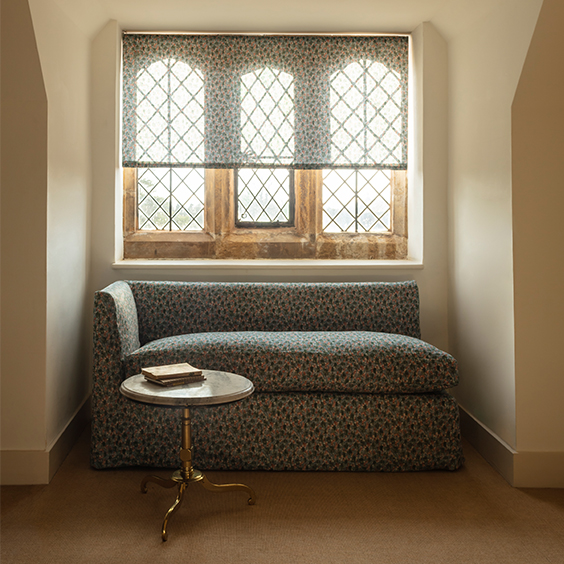 'Suze', meanwhile, named for the bright yellow aperitif, is a loose, playful pattern, its sinuous lozenges inspired by a French paper print design in Adam's collection that dates from the 1930s or 40s. Reworked to include warm tones of rust and russet, it comes in a single colourway, 'Martinez', to reference a popular cocktail of those decades, and evokes an atmosphere of pre-war Continental glamour. Adam recommends using it on a generous scale, on large pieces of upholstery and curtains.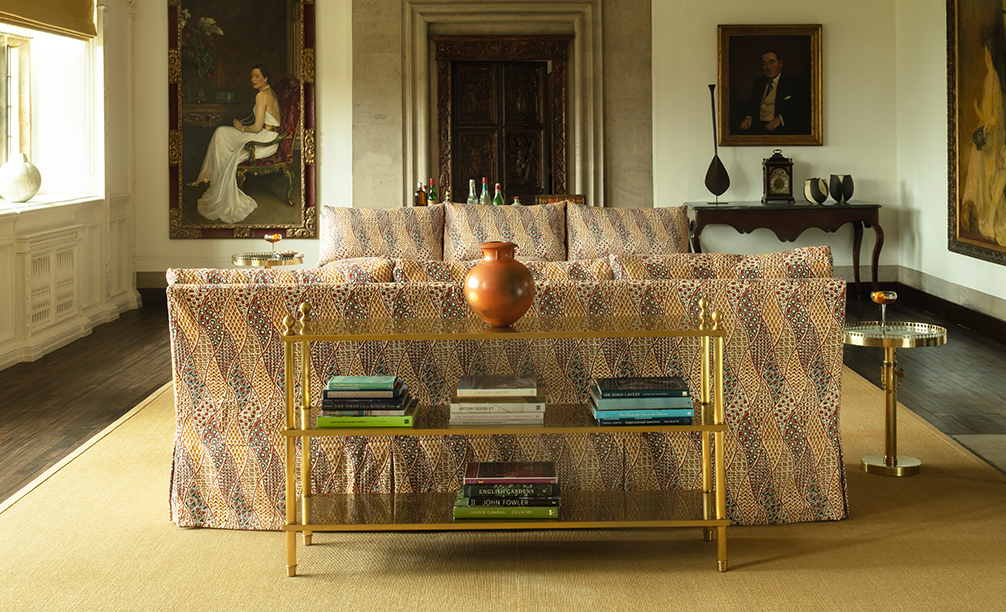 Much more simple but just as bold in effect is the 'Webbing' design, a striking interpretation of the herringbone jute webbing used in traditional upholstery, found by Adam in the process of uncovering an antique armchair. "Whilst I am more likely to draw upon earlier documents for our designs," says Lulu, "Adam has largely looked to the mid-20th century for inspiration and chosen some marvellous pieces from his archive. Both the colour combinations and the patterns take Soane into new territory but sit very comfortably with our existing designs which is all credit to Adam's brilliant eye."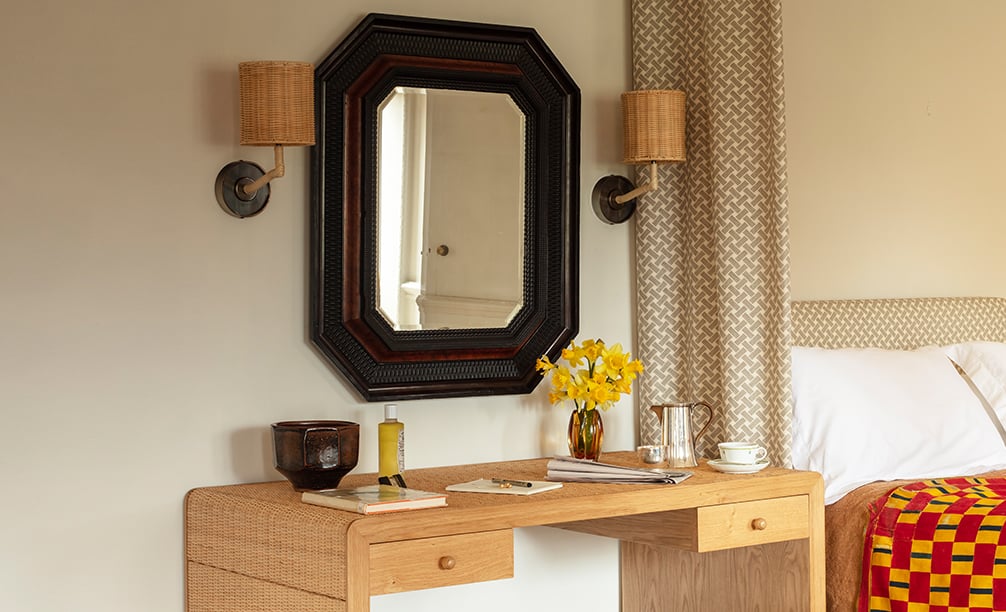 View our Adam Bray for Soane Britain Pinterest board
From second gallery left to right: Adam Bray & Lulu Lytle; Adam Bray – Sgraffito – Sunflower Yellow – Ivory Linen; Adam Bray – Sgraffito – Tan – Sand Linen; Adam Bray – Sgraffito – Moss – Stone Linen; Adam Bray – Fontwell – Olive Green – Linen; Adam Bray – Fontwell – Blue – Linen; Adam Bray – Suze – Martinez – Linen; Adam Bray – Webbing – Portland – Cotton Poplin