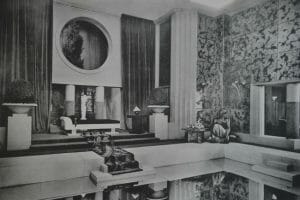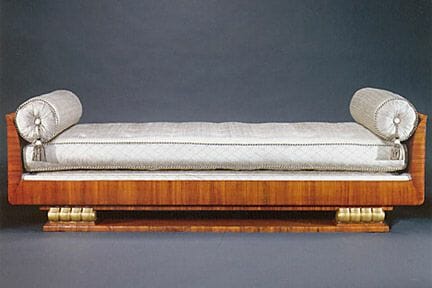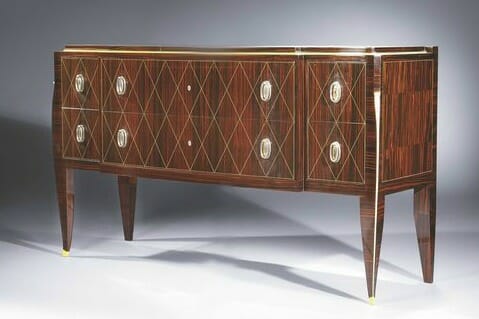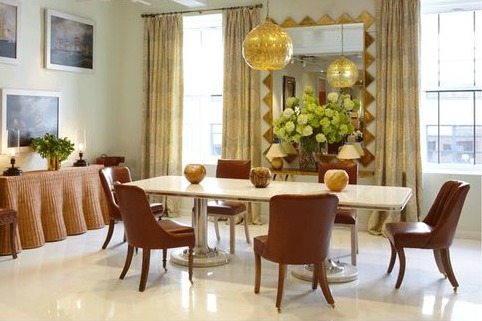 Soane Britain Journal – Art Deco
Soane Britain Journal – Art Deco
Soane Britain Journal – Art Deco
Soane Britain Journal – Art Deco
Soane Britain designs draw inspiration from across the centuries and include a number of Art Deco influenced pieces, from cabinets and chairs to lights and mirrors. Some, like The Upholstered Venus Chair, are boldly Art Deco in style, whilst others, such as The Polo Table, are more subtly suggestive of the era's geometric forms and lines. The designs bear testament to co-founder Lulu's appreciation of those twentieth century furniture designers determined to create a contemporary style while still employing fine materials and craftsmanship. The talent and innovation of Modernist architects, designers and artists of the 1920s was showcased at the 1925 Exposition Internationale des Arts Décoratifs et Industriels in Paris – the world fair that gave rise to the term 'Art Deco'.
Lulu first encountered Art Deco furniture design through her university studies of Egyptology and the influence of Howard Carter's discovery of Tutankhamun's tomb in 1922. Newspapers filtered back photographs and cinemas played newsreels showing the first glimpses of the beautifully crafted funerary objects to a Western audience eager to see the astonishing trove. After the austerity of the First World War, the 'roaring twenties' public were delighted by the lavish finds and stories of the lifestyles of Ancient Egyptians. 'Egyptomania' took hold, influencing art, architecture and fashion in a most literal manner. Classical Egyptian motifs such as winged scarabs, lotus flowers, sunbursts and stepped pyramids abounded.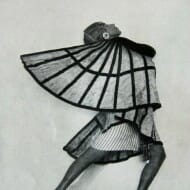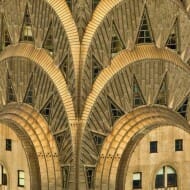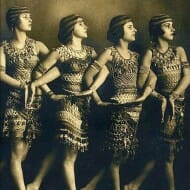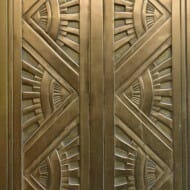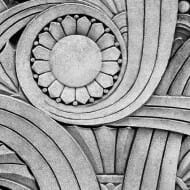 Lulu was transported from ancient civilisations to avant-garde twentieth century design – and discovered a designer who became a key influence in her later career. Émile-Jacques Ruhlmann (1879-1933) was an extraordinary furniture and interiors designer responsible for an outstanding project at the 1925 Exposition – The Hôtel du Collectionneur. The pavilion, designed with architect Pierre Patout, comprised a series of sumptuous rooms with interiors conceived and furnished by Ruhlmann.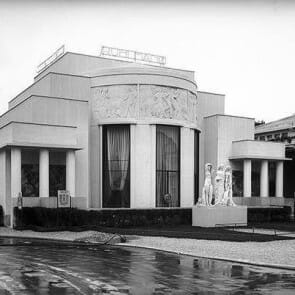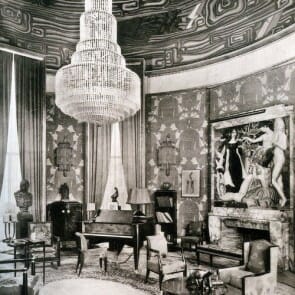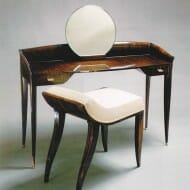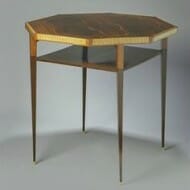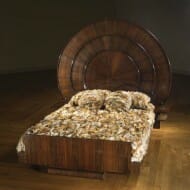 Ruhlmann's furniture had a highly refined elegance that distinguished it from most other Art Deco furniture and the use of precious materials lent a sense of superb opulence to his work. His pieces were the product of months – sometimes years – of design time, expert craftsmanship and costly materials (such as Macassar ebony, rosewood, ivory, tortoiseshell and shagreen). As a result, Ruhlmann's furniture was very expensive, even in its day – a cabinet could cost as much as an average house. In 1919 he founded Rhulmann et Laurent dealing with all aspects of interior design and his fabulous renders of room schemes (reproduced in 'Harmonies' Intérieures de Ruhlmann, 1924) give an insight into the glamorous lifestyle he envisioned and designed for. The scale of the rooms, their classical grandeur and the symmetrical placement of furniture and lighting would certainly befit a modern day Cleopatra.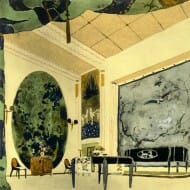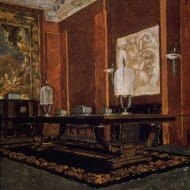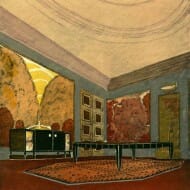 Rhulmann's considered approach to his work inspired Lulu years later when she founded Soane Britain. Lulu determined to create elegant and enduring furniture designs using the best quality materials available and adopted Rhulmann's way of working with specialist workshops as a model for production. Her first step in establishing Soane was to tour the United Kingdom seeking out small workshops where craftsmen still practice fine cabinetry, metalwork, gilding, rattan weaving, etc., so identifying makers for her early designs. Today, Soane Britain works with over thirty workshops, enabling the company to offer diverse pieces made with many different materials and techniques. Designs are made to order, customised to a client's choice of a wide offering of in-house materials and finishes and with the possibility of bespoke work if desired.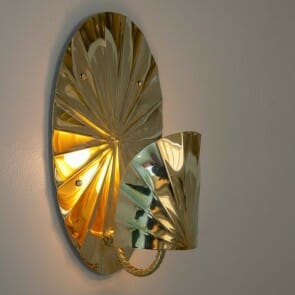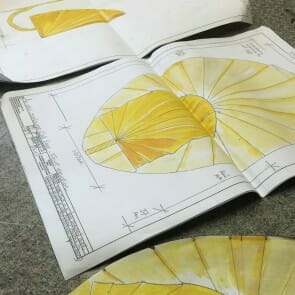 Soane's newly launched Sunburst Wall Light is a good example of Art Deco influence and Rhulmann-style production. The design was inspired by an antique Swedish candleholder that caught Lulu's attention. She reworked the design to achieve pleasing proportions (the elegant 'face' shaped oval backplate and chariot-shaped bulb holder) and superb reflective effects, enhanced by the Art Deco style sunburst motif. A fine rope arm completes the look, referencing the twisted metal rope used in Soane's Argo collection.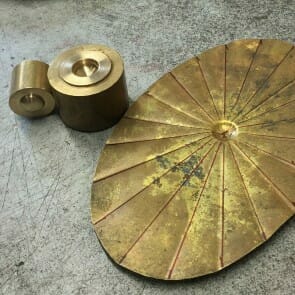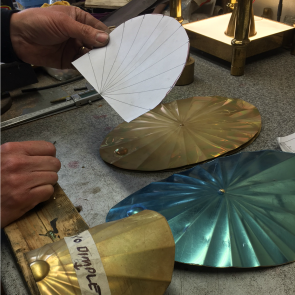 The craftsmen that produce The Sunburst Wall Light have worked with Lulu for fifteen years. The relationship between Lulu as designer and the small team is a creative collaboration, with the engineers developing designs through numerous prototypes, making new production tools as required and sometimes seeking out other specialists to make components (such as the Argo rope) or apply modern techniques (such as the laser cut detail on The Filigree Torch Light). As such, production can involve resurrection of old metalwork designs that have been dormant for years, as well as steer new technologies to take on challenging work for ever better results.
Whether for Ruhlmann in the 1920s or for the best furniture makers of today, the creation of designs with outstanding levels of craftsmanship and high quality materials is an ambitious and costly exercise. Ruhlmann's furniture – highly collectable today, not least for its ability to sit confidently in both traditional and modern interiors – is a superb example of the longevity of classically styled, beautifully made designs.
Below is a selection of Soane Britain's Art Deco influenced designs: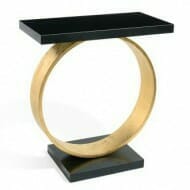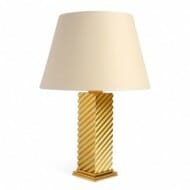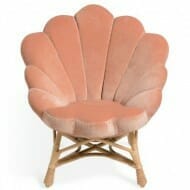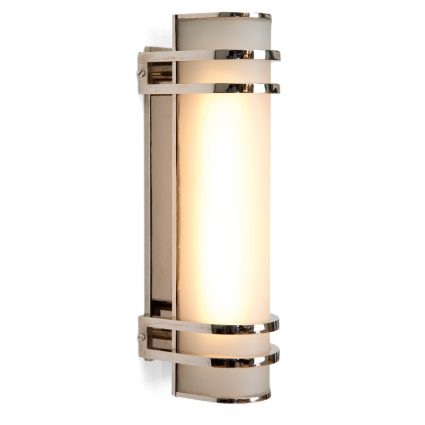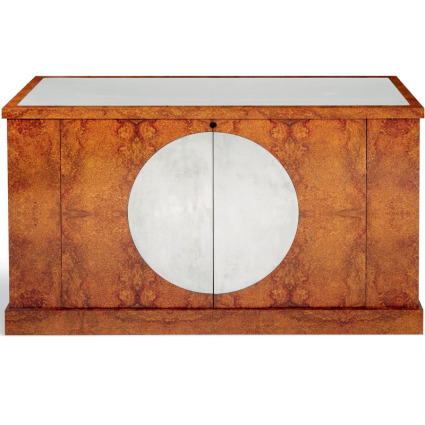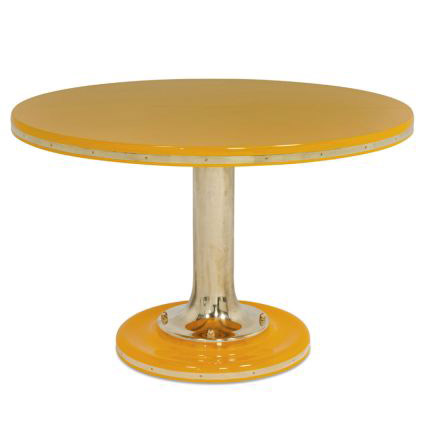 Please visit Pinterest to see Soane Britain's new board, 'Art Deco'
Rotating top gallery: Photograph of room interior by Ruhlmann at The Hôtel du Collectionneur, Paris Exhibition 1925; Bed by Ruhlmann, 1920s; Commode 'Lasalle' by Ruhlmann, 1925; Soane Britain showroom interior including the Art Deco inspired Oval Yacht Table (extended version) and Sharks Tooth Mirror.