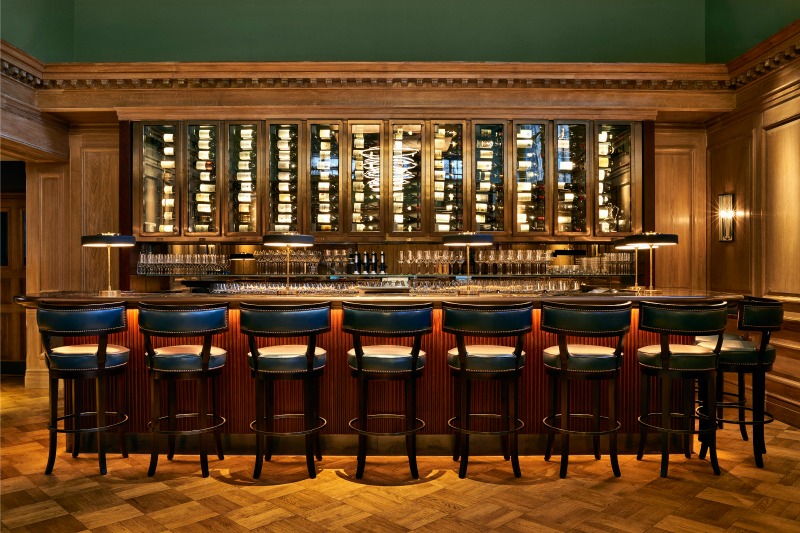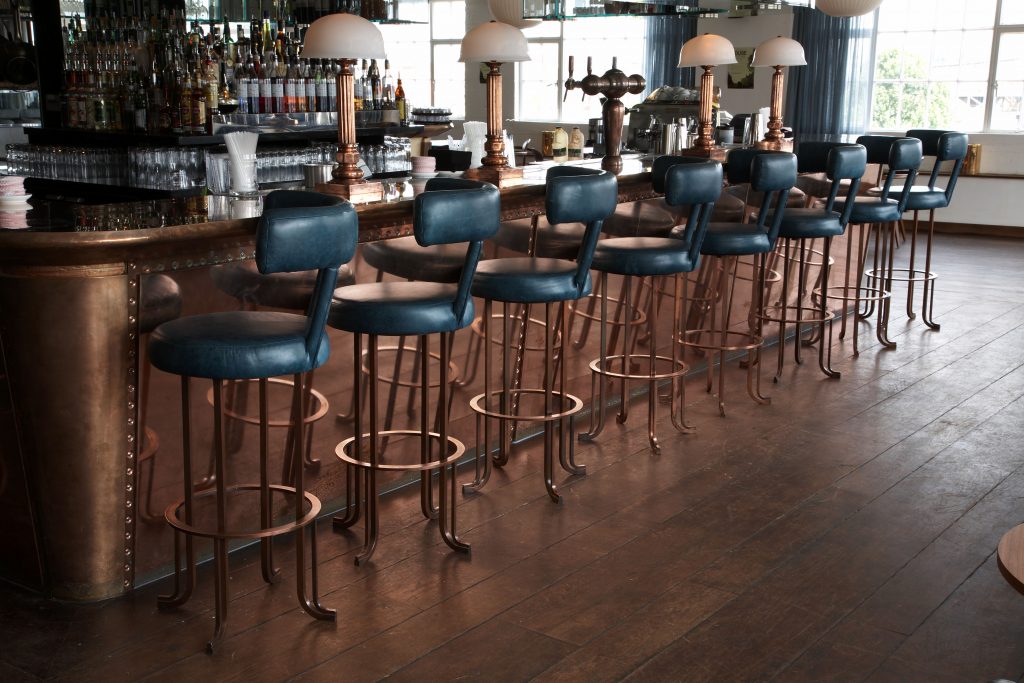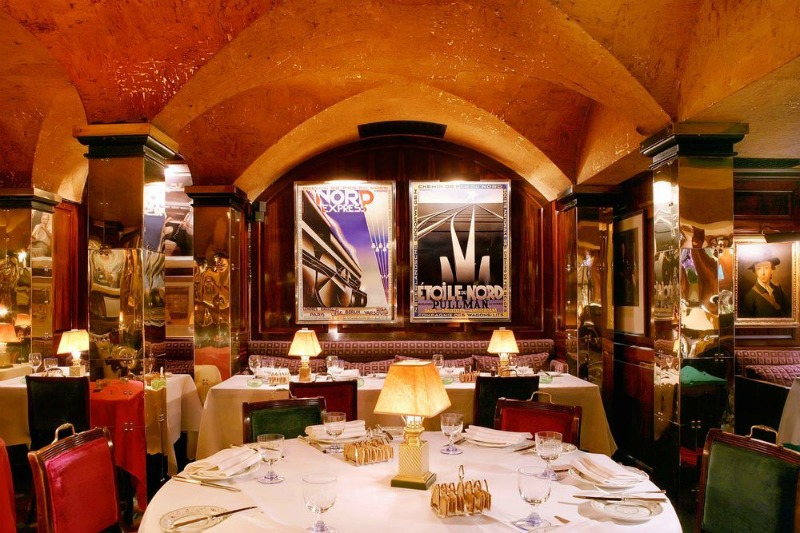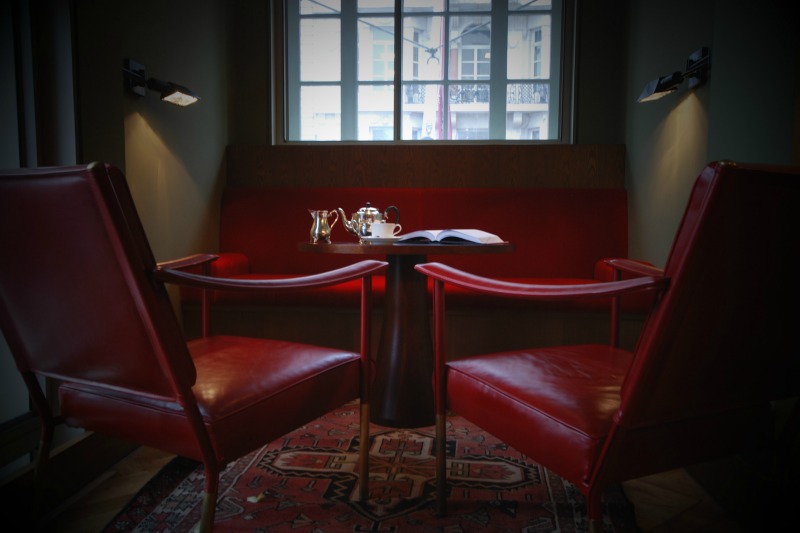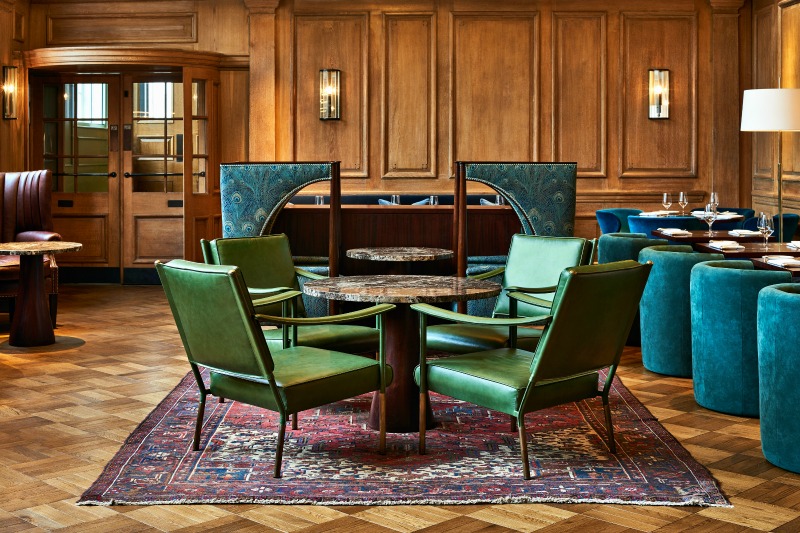 The Soane Journal – Private Members' Clubs
The Soane Journal – Private Members' Clubs
The Soane Journal – Private Members' Clubs
The Soane Journal – Private Members' Clubs
The Soane Journal – Private Members' Clubs
The Soane Journal – Private Members' Clubs
The Soane Journal – Private Members' Clubs
In the twenty years since Soane Britain was founded, there has been a resurgence of private members' clubs in London. Old establishments have been revived and new members' clubs, appealing to a diverse audience from tech entrepreneurs to oenophiles, have opened. Soane has been delighted to make supremely comfortable chairs, sofas and bar stools, along with lighting and tables, for several of these clubs.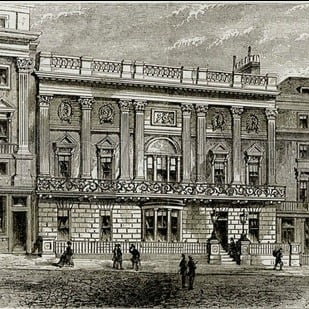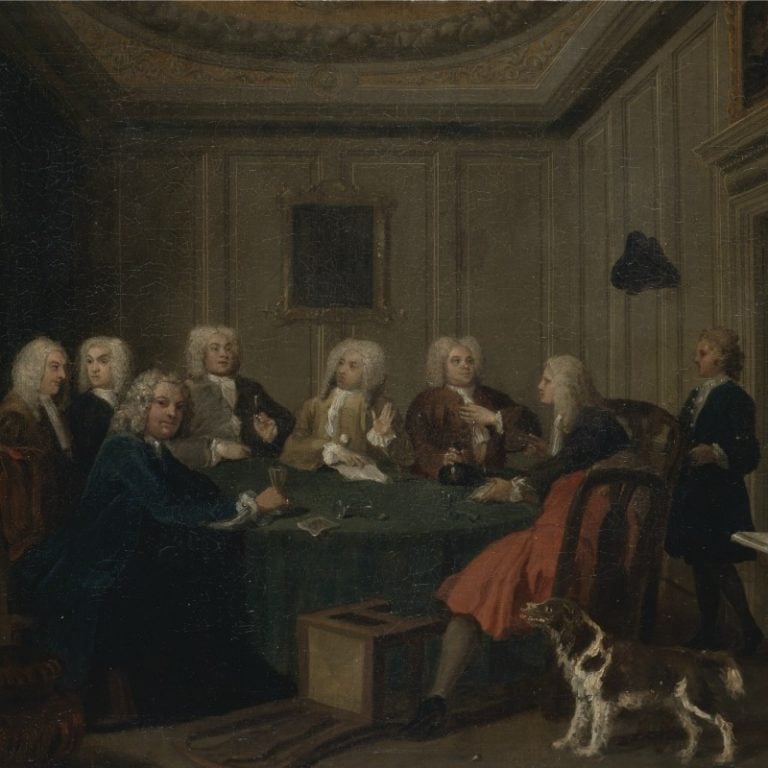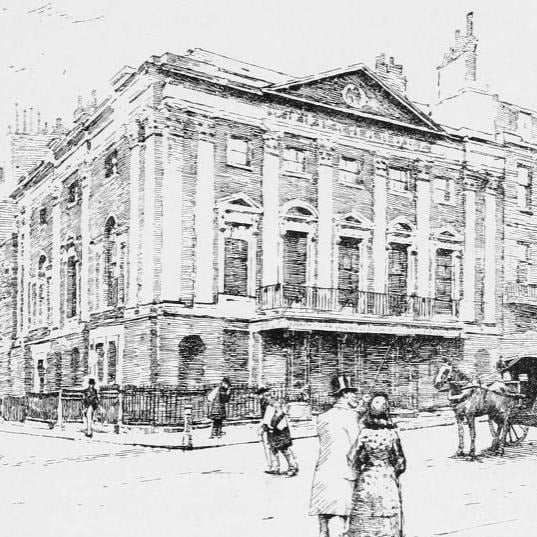 The first private members' clubs originated in the late seventeenth century, providing a haven for aristocratic gentlemen in London. White's Club – the oldest in the world – was established in 1693 and is located in St. James' in the West End. The area became known as 'clubland' as further gentlemen's clubs opened nearby in magnificent neo-classical buildings. White's was built in the Palladian style using Portland stone, while Boodle's and Brook's (established in 1762 and 1764 respectively), combined Portland stone with brickwork at the upper levels to elegant effect. Interiors were equally grand with wide stone staircases and grand high-ceiling rooms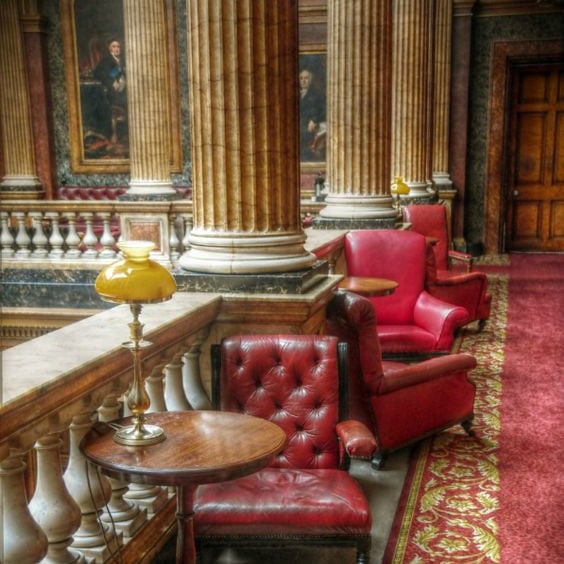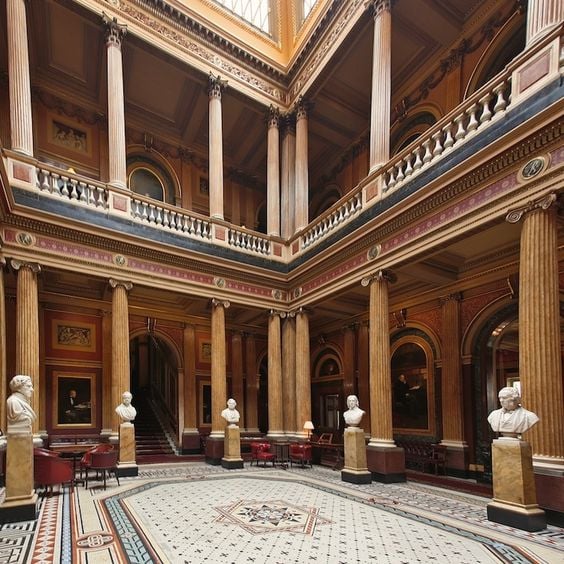 The Reform Acts from 1832-85, widened the class of men able to vote, in turn creating many new 'gentlemen' who, socially elevated, were keen to join private clubs. More clubs opened, focussing on various political, sporting, literary or arts interests. Particularly impressive is The Reform Club, designed by Charles Barry in the style of an Italian neo-classical palazzo. Completed in 1841, its Portland stone exterior gives way to a flamboyant interior with vividly coloured marbles, mosaics, gilding and mirrors.
Clubs were almost exclusively for men only and it was not until after the 1950s that rules about women guests and members started to relax – and then, only slowly. Through the Seventies and Eighties, private members' clubs, with their old-fashioned values and traditional interiors, came to be regarded as rather fusty and dated.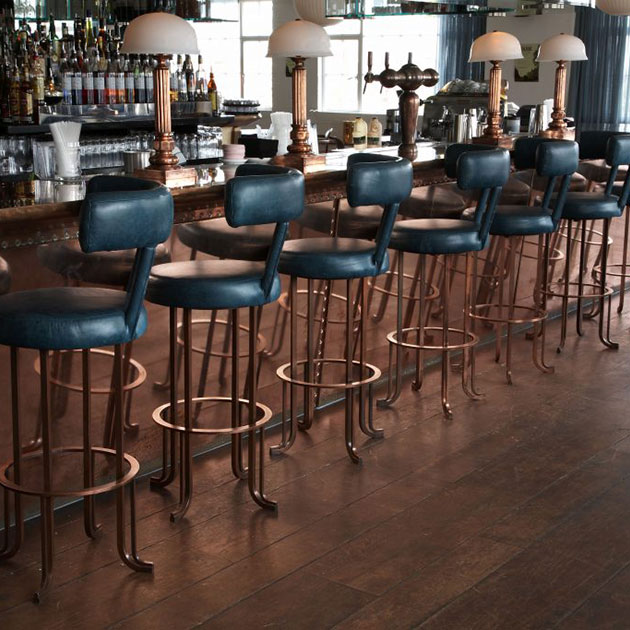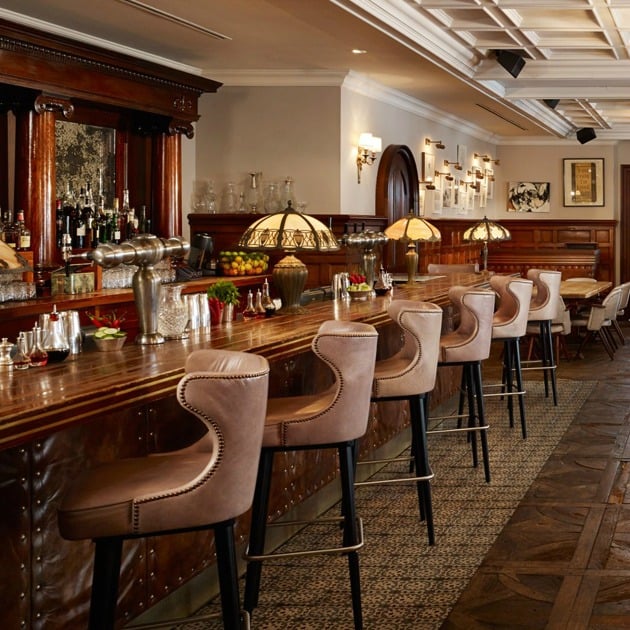 A new breed of twenty-first century members' clubs was heralded by the opening of Soho House in 1995. It was aimed at a different audience, offering those in the creative industries a club with a more informal approach. At Soho House, interiors nevertheless retain some of the old club style, with an emphasis on quality and comfort. Bar stools, such as Soane's Fouette Bar Stools at Shoreditch House and Simplified Boyd Bar Stools at Soho House in Chicago, Toronto and Berlin, combine distinctive looks with traditional upholstery for superb comfort – all adding to the enjoyment of a drink after a busy working day. In the early nineties, Soane also received its first commission for a members' club overseas: a large order of Casino Chairs in red and jade velvets for the late David Tang's glamorous China Club in Singapore.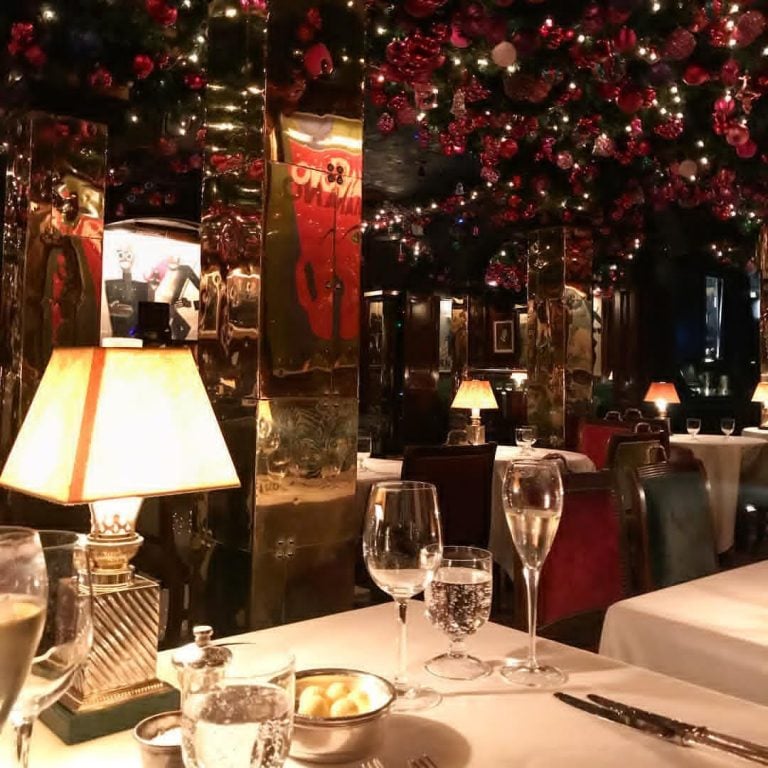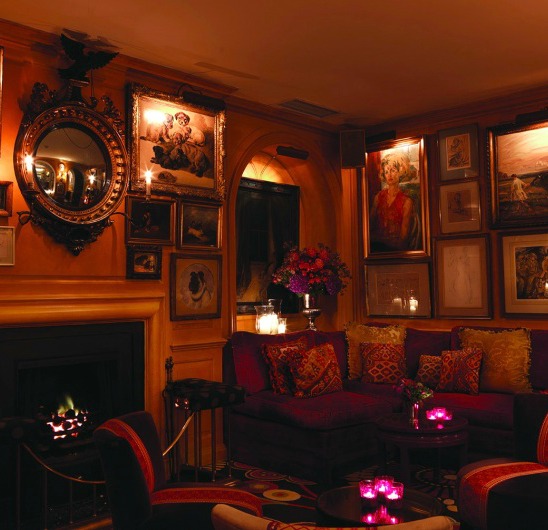 Private clubs with an emphasis on entertainment have become increasingly popular, the most famous being Annabel's. Opened by Mark Birley in 1963, it provided a night club in the basement of what was then The Clermont casino. Soane's co-founder and creative director, Lulu, has special memories of the club – as a student she worked as a florist's assistant, delivering bountiful flowers each week. She recalls the breathtaking 'Aladdin's cave' rooms designed by Nina Campbell, rich with country house furnishings, intense colours, soft light and the heady scent of jasmine plants. Nina recently spoke about the interiors in Country Life,
"The architect Philip Jebb had conjured the space out of what was formerly the wine cellars and kitchen serving the house above. His stroke of genius was to make features of the vaulted ceilings. He also covered the supporting pillars in an antiqued brass that articulated the space marvellously and created plenty of semi-private places to sit. You could just about see reflections in the brass, but you weren't quite sure who was buried in another alcove – it was mysterious and highly atmospheric."
See the full fascinating story in Country Life magazine here.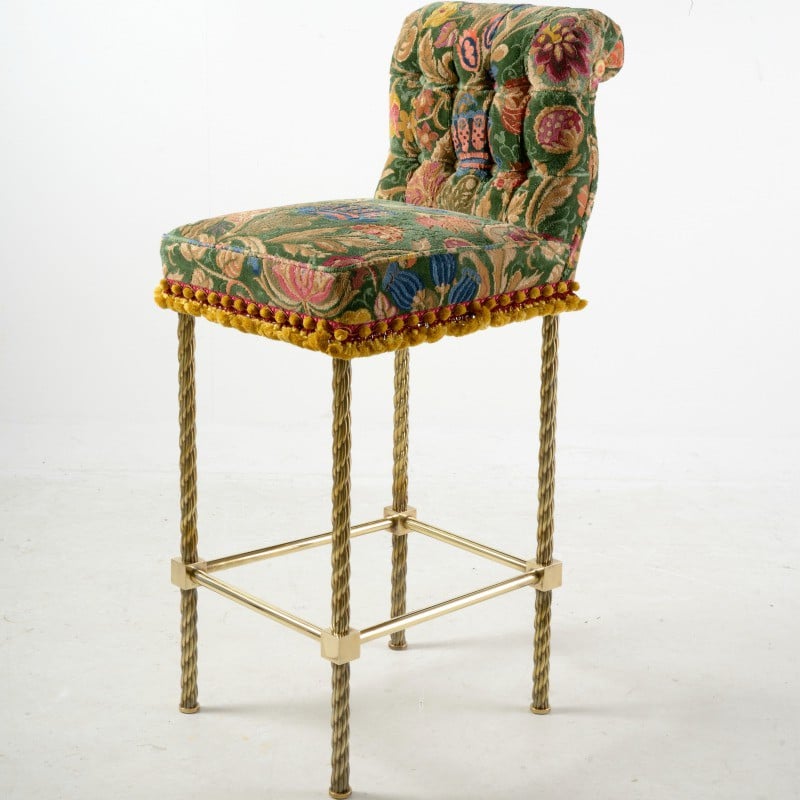 Annabel's is about to close its doors at 44 Berkeley Square and re-launch a larger club two doors along. Soane has supplied glamorous Argo Bar Stools for the 'new' Annabel's, as well as making seating, lighting and wallpapers for the sublime 5 Hertford St. At 67 Pall Mall, London's first private wine club, Soane's Astrolabe Bars Stools and Crillon Chairs are part of a wonderful Deco-inspired interior in the former bank designed by Lutyens. In each of these clubs, creating intimate and luxuriously comfortable rooms has been a key element of the interior design.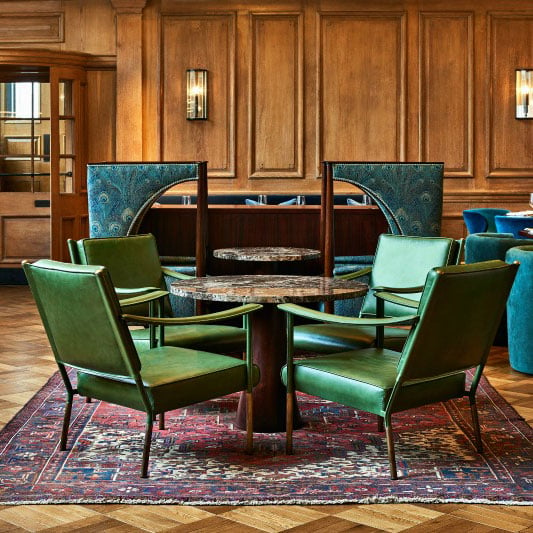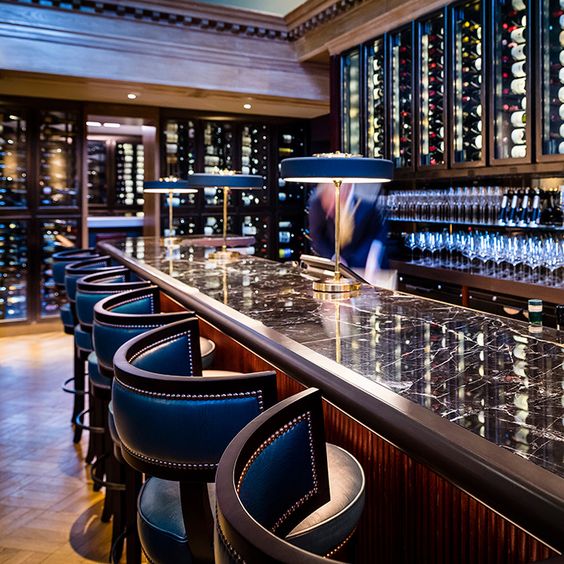 Soane Britain's extensive seating collection has evolved in response to a demand for elegant designs that are also practical for busy clubs, hotels and restaurants. The broad range of styles is inspired by outstanding furniture across centuries – from eighteenth century classical klismos chairs to Art Deco leather and metal stools. With Soane's made to order British-based production and an exceptionally wide offering of materials and finishes, there is the opportunity for clients to create customised seating or entirely Bespoke pieces. Here are a few more examples of Soane designs in private members' clubs…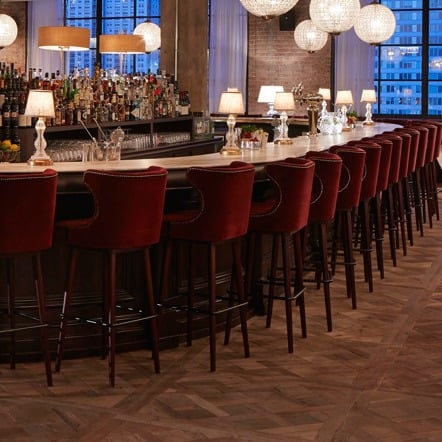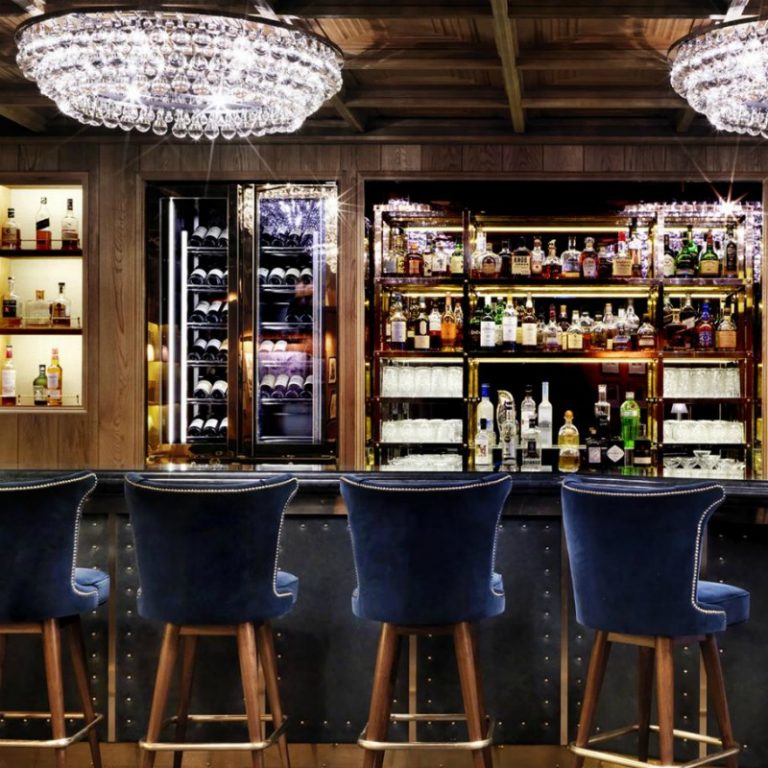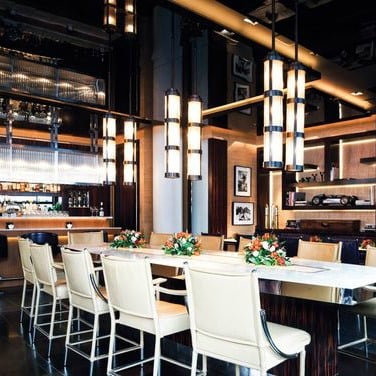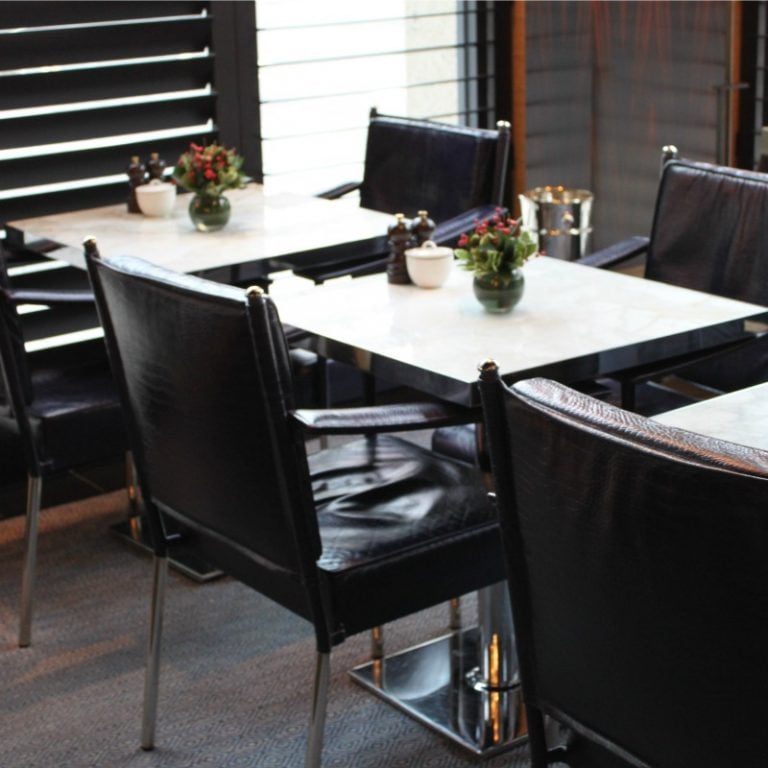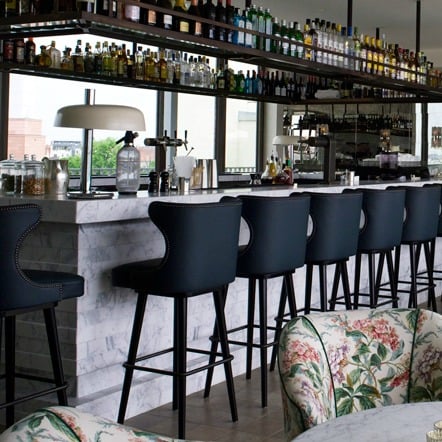 Top gallery: Soane's Astrolabe Bar Stools at 67 Pall Mall; The Atrium at The Reform Club; Soane's Fouette Bar Stools at Shoreditch House; The original Annabel's; Drawing of bar at the 'new' Annabel's with Soane's Argo Bar Stools; Soane's Crillon Chairs at 67 Pall Mall.
For more inspiration, see Soane's "Private Members' Clubs" and "Bar Stools and Counter Height Stools" boards on Pinterest.