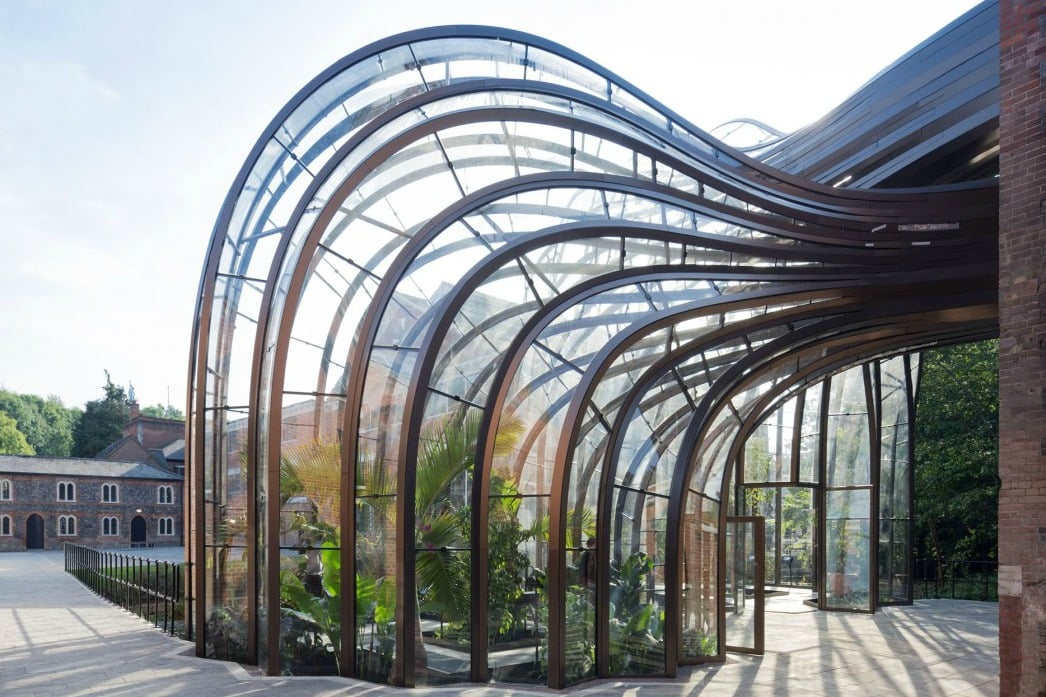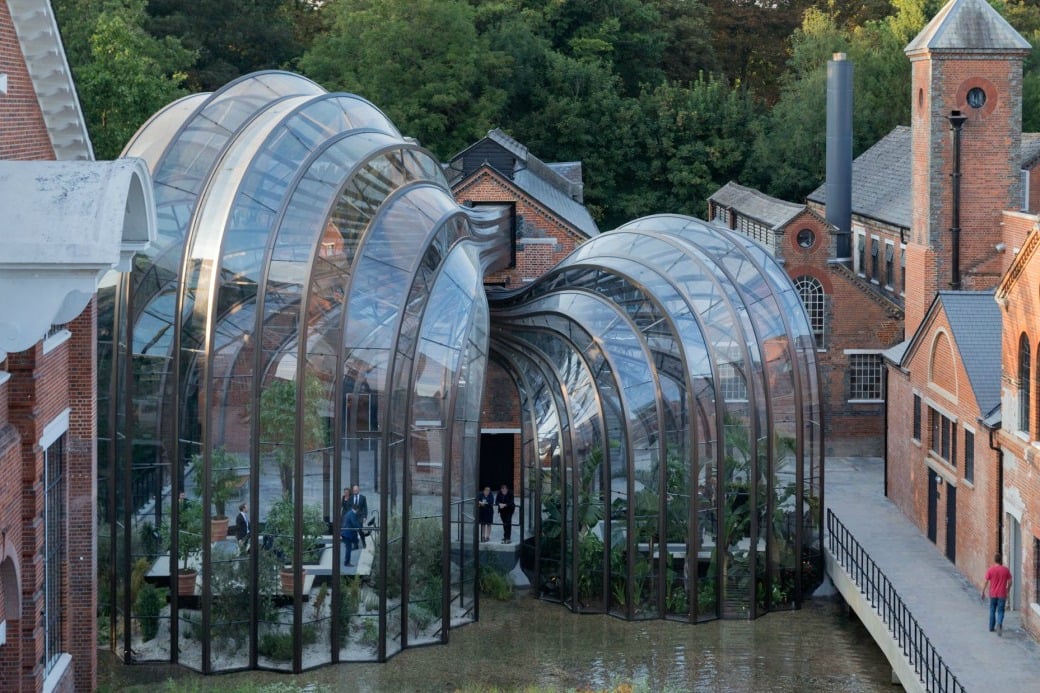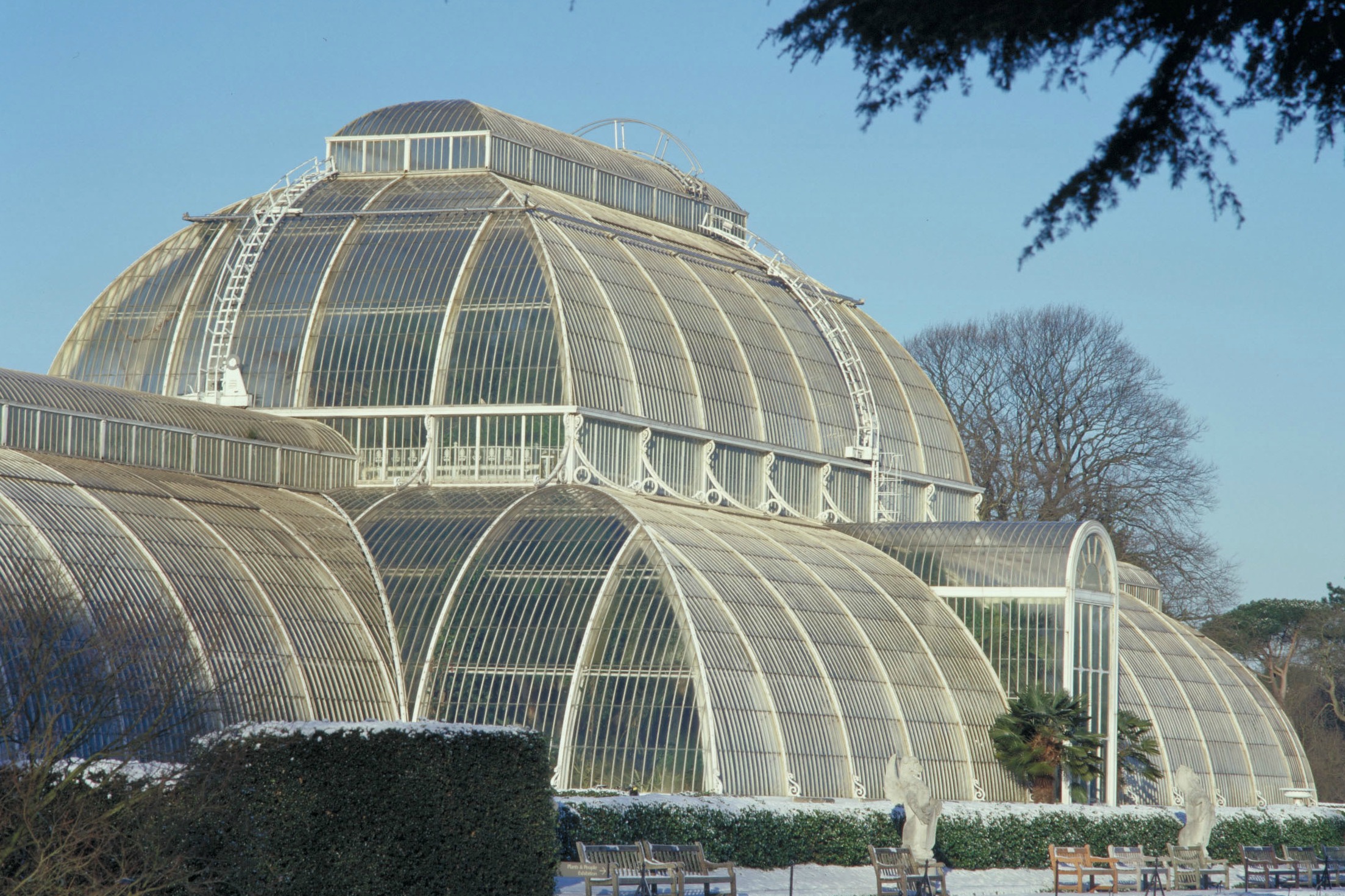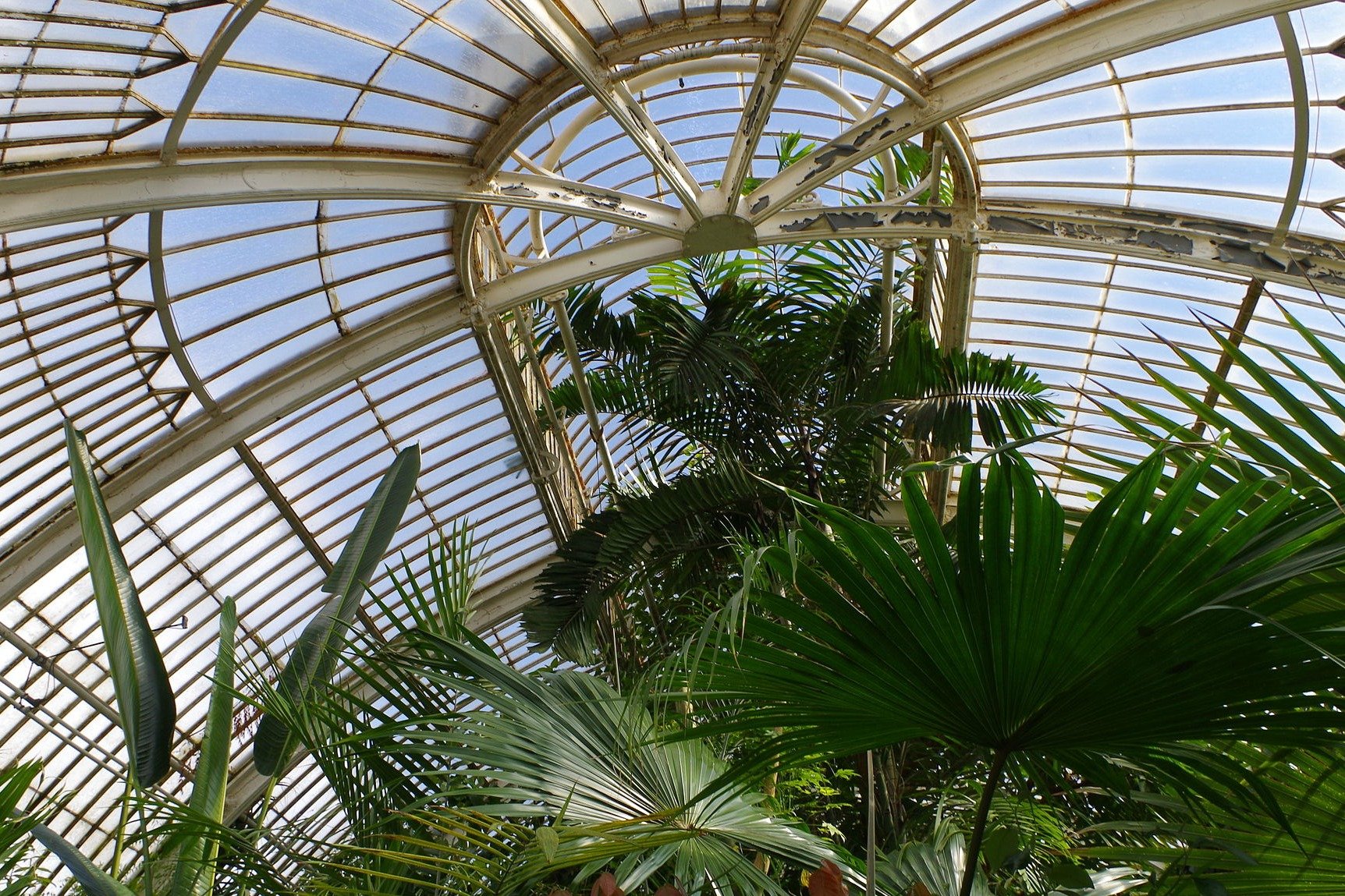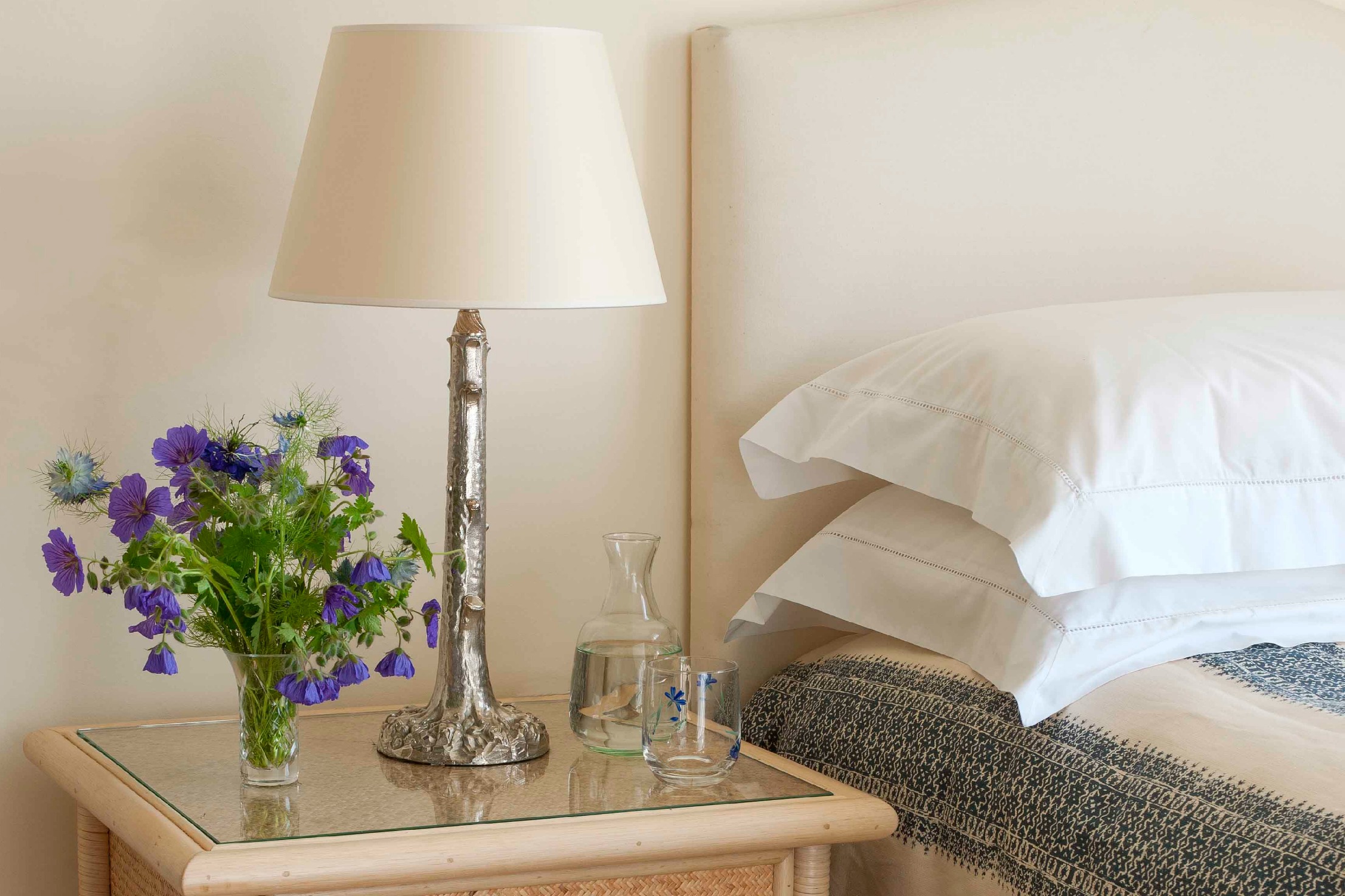 Britain has a rich heritage of glasshouses and 2014 presented us with a new architectural jewel by innovative British designer Thomas Heatherwick. Commissioned by gin producers Bombay Sapphire to convert a centuries old paper mill into a modern distillery and headquarters, he had a brilliant idea. They would create two botanical glasshouses – one tropical, one temperate – in which to cultivate the ten herbs and spices used to infuse Bombay Sapphire gin to their 1761 recipe*. It was an idea that united an architectural centrepiece to the jumble of small historic buildings, a sensory and educational visitor experience and – by wonderful happenchance – a use for excess heat generated by the vapour distillation process.  
Heatherwick was inspired by the Victorian architectural triumphs of the Crystal Palace, built for the 1851 Great Exhibition, and the Palm House at Kew Royal Botanical Gardens. While the former burnt down in 1936, it is a joy to be able to visit the Palm House today, 175 years since it was completed.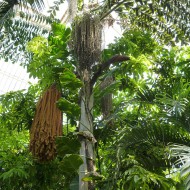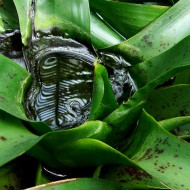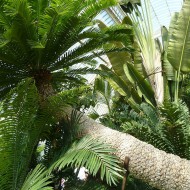 Lulu adores this extraordinary building, especially in winter, when the tropical oasis is a welcome retreat for a hardy Kew Gardens walker. The magnificence of the rainforest of palms, the exotic sights and smells, are at once overwhelming. There follows the pleasure of discovery: exploration of the continents (each wing houses palms from different tropical regions), the hunt for exotic fruits guided by the botanists' labels and wonder at the palms' historic and practical uses (there's a rattan palm). With three minutes to spare you can escape to the Palm House right now, courtesy of David Attenborough's short film.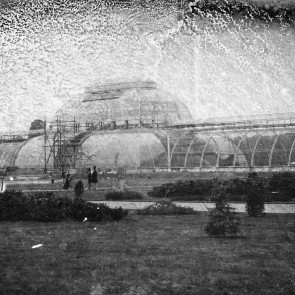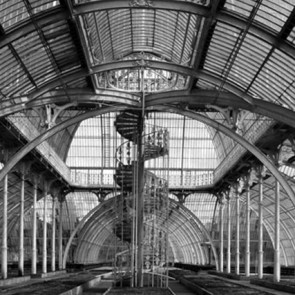 Aside the botanical charms of the Palm House are its architectural wonders. While expansion of the British Empire in the Nineteenth century had fuelled an interest in exotic plants from overseas, developments in engineering made it possible to build large glasshouses in which to tend the many species of palm and their crops. Kew Gardens was established as a botanical garden in 1840 and director William Hooker's master plan envisioned a grand glass palm house. He enlisted architect Decimus Burtonand engineer and builder Richard Turner to design a radical, state of the art modern building. Using ship building technology and wrought rather than cast iron, huge span spaces with little or no apparent support and unusually slender structural metalwork gave a feeling of immense lightness to the vast building (at 363ft long, 100ft wide and a soaring 66ft high it was, at that time, the largest glasshouse structure in the world).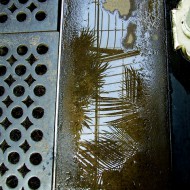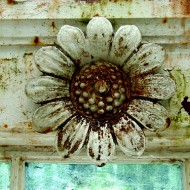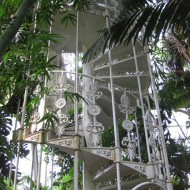 Approaching the Palm House, the building's scale is breathtaking, even to modern eyes. Yet its curvaceous, organic form allows it to sit lightly in the landscape, its enormity softened by the delicate vertical glazing bars that run between the great arched ribs. Inside there is a wonderfully soft light created by the green tinted glass (devised to protect leaves from scorching in the summer months), which together with the warm, moist air creates a distinct and suitably reverential atmosphere. Look above, below and between the lush, show-stopping palms, and small scale architectural details come into view: from the decorative metal floor gratings through which the space was originally heated, to palmetto designs on the helter-skelteresque iron staircase, to dainty rosettes punctuating the structural metalwork. It's a place to return to again and again, with the promise of a new discovery on each visit.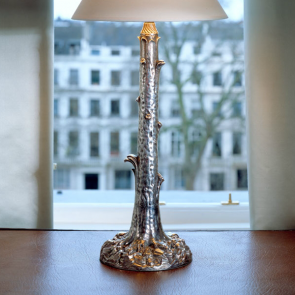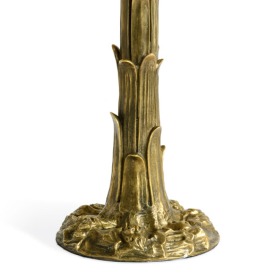 Back at Soane we have cultivated our own palm collection: the Great Palm, the Palmetto and Pygmy PalmLamps. The palm adapts beautifully to a table lamp, the tall slender base and wide shade mirroring the plant's natural proportions. Soane's solid brass designs are based on Nineteenth century English and French originals and aim to balance exquisite naturalistic detailing with stylized elegance. They never fail to lift our spirits and tempt our thoughts to drift to palm fringed exotic shores. Perfect in January.
*The Bombay Sapphire botanical ingredients bear repetition for their exotic intrigue: Juniper, Lemon Peel, Grains of Paradise (a wonderfully sounding West African relative of the ginger plant), Coriander, Cubeb Berries, Orris Root, Almonds, Cassia Bark, Liquorice and Angelica. Read more about them on the Bombay Sapphire website.
The Palm House at Kew Royal Botanical Gardens is open from 9.30am to 4.15pm during January with walking tours (that include the glasshouses) starting at 11am and 1.30pm. We highly recommend a visit or revisit!