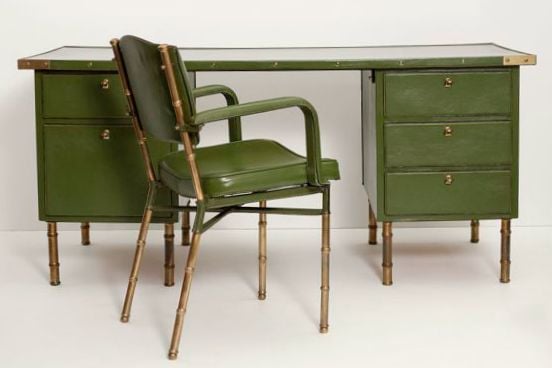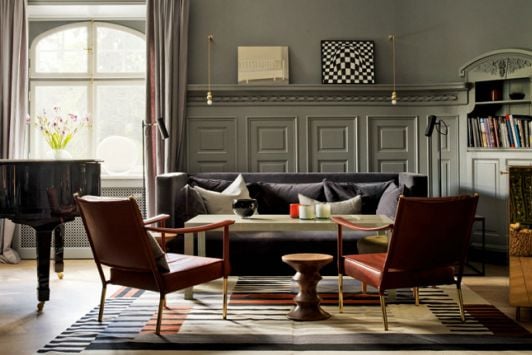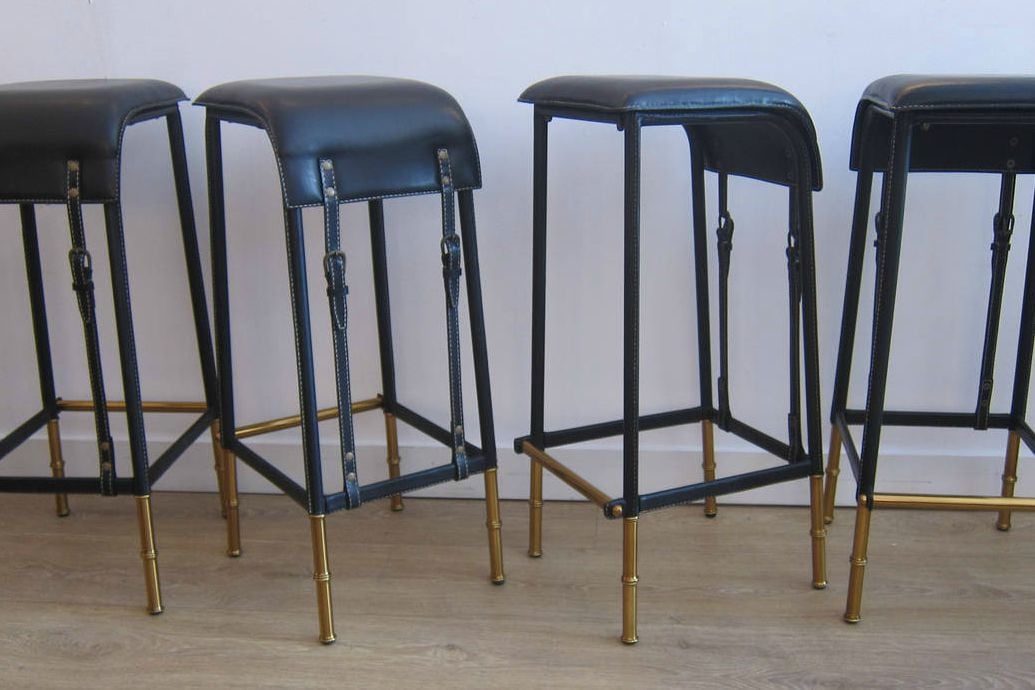 18-crillonseatingshowroom
Jacques Adnet is one of Soane Britain's design heroes, his work inspiring our collection of metal and leather designs. An iconic modernist furniture designer, he had a prolific career spanning from the 1920s to the 1970s. Adnet embraced modern materials and the move towards minimalism, yet retained the principles of classical style and superb craftsmanship. His elegantly detailed, beautifully balanced designs are both understated and luxurious. He was once said of his designs, "What a lot of work to achieve simplicity."
Adnet (1901-1984), studied at the École des Arts Décoratifs in Paris, an art and design university where promising artisans were trained not only to become outstanding craftsmen but also creative artists. As a graduate Adnet worked alongside his twin brother Jean under the name J.J.Adnet and exhibited furniture at the International Exposition of Modern Industrial and Decorative Arts in 1925 (the term 'Art Deco' first appeared in Le Corbusier's notes on this exhibition). The talented young designer was soon appointed director of Art Deco furniture makers La Compagnie des Arts Français, where he introduced a more avant-garde, Modernist house style, collaborating with artists and designers such as Charlotte Perriand, Jean Prouvé and Serge Mouille.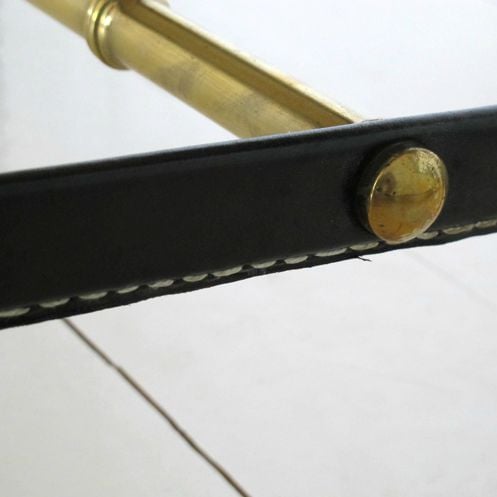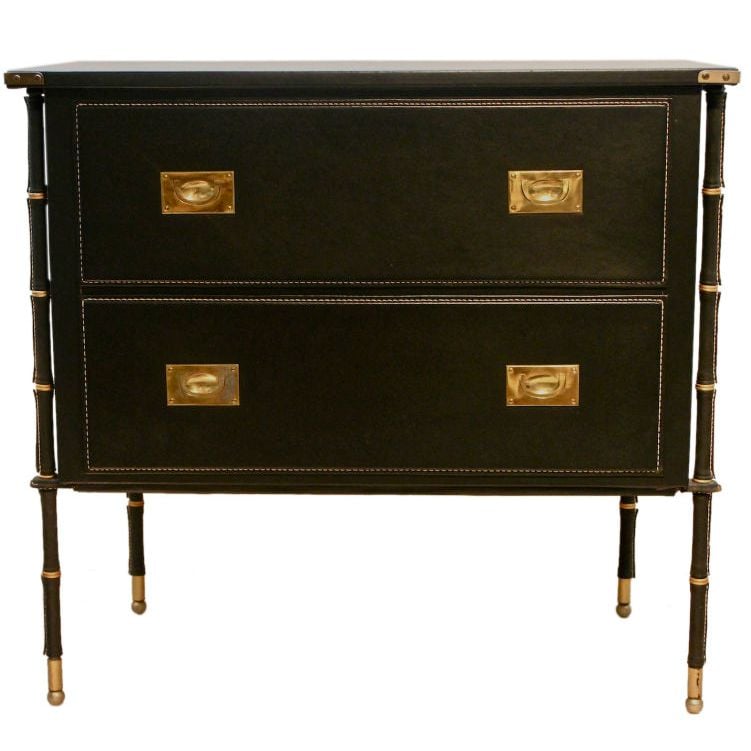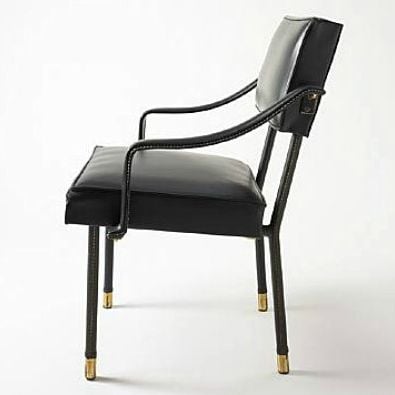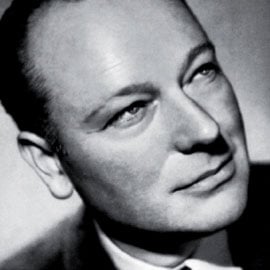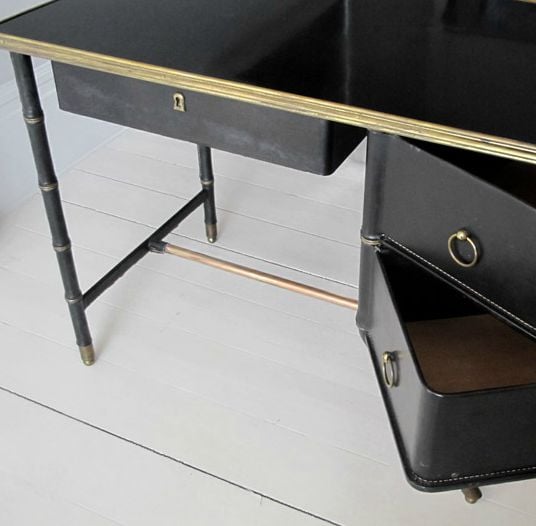 After the Second World War, Adnet began to design innovative furniture with metal frames wrapped in leather. The pared back, masculine style was softened by the use of hand-stitched leather, lending a luxurious look and feel to the furniture. Work for Hermès in the late 1940s led to the creation of leather wrapped pieces with metal details that directly referenced the marque's equestrian heritage in a bold, fresh way. This became Adnet's signature style and he continued to design leather wrapped furniture throughout the 1950s. Probably his most recognisable design is the distinctive Circulaire mirror for Hermès, with its buckled leather hanging strap.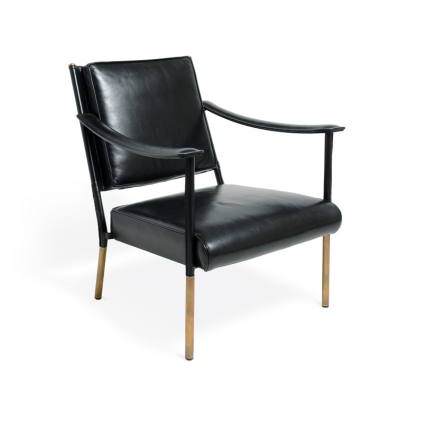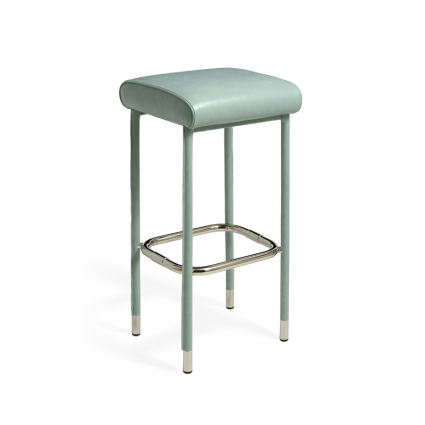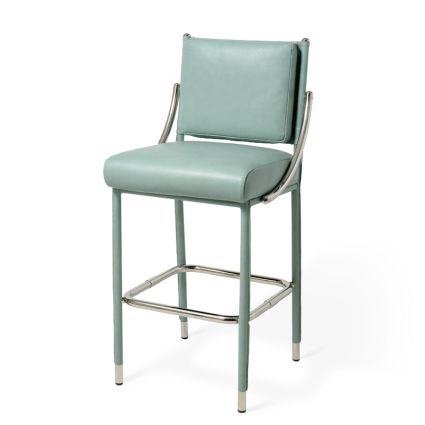 Adnet's metal and leather designs always appealed to Lulu for their timeless style and outstanding craftsmanship, and over the years she has avidly followed auctions of his work and bought and sold a number of originals. In 2005 Soane Britain launched the Adnet-inspired Crillon Chair, an elegant armchair whose hand-stitched leather clad frame and upholstery combines sleek looks with sublime comfort. An enthusiastic response, from interior designers and private clients alike, led to the creation of a Crillon seating collection and the introduction of some entirely original leather wrapped designs, such as The Opera seating collection and The Weymouth floor and table lamps.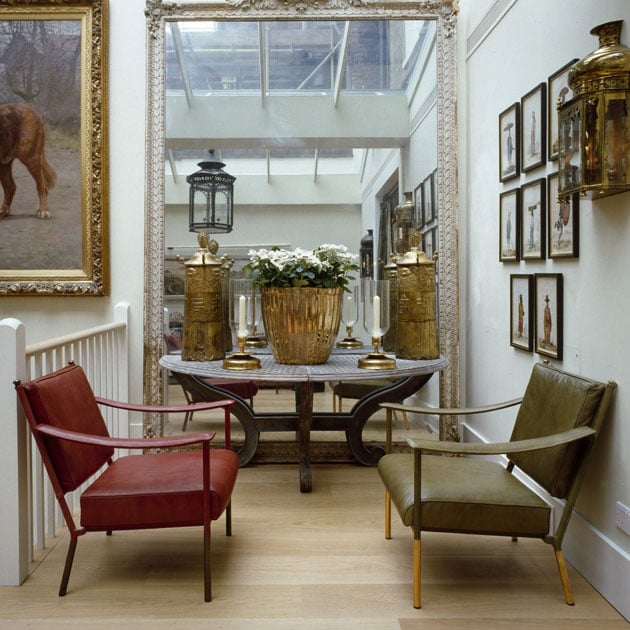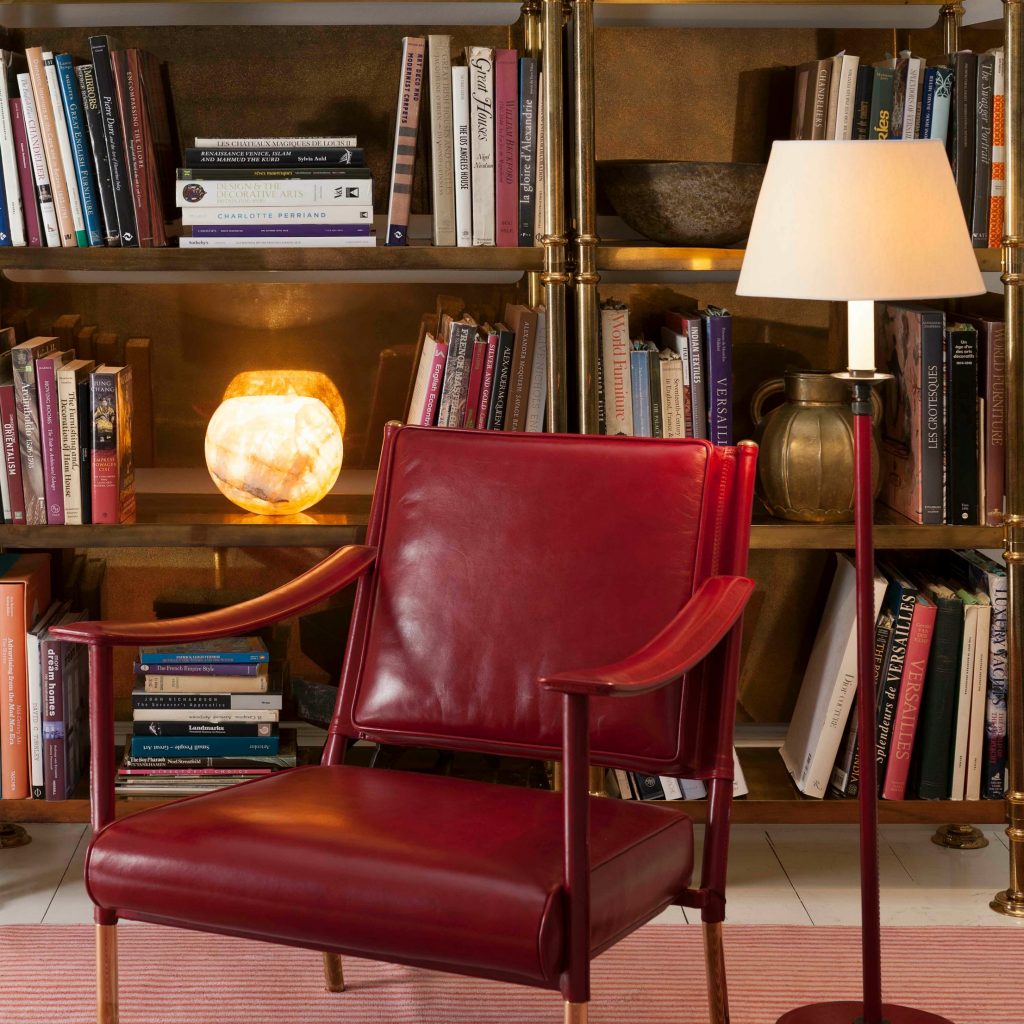 Exquisite leather workmanship is crucial to the crisp, tailored look of these designs and British craftsmen with traditional saddlery skills provide the necessary expertise. Suffolk saddler Tony found his vocation working with leather in the 1970s, making tooled saddle bags and belts. In the 1980s he moved to London to work for Tanner Krolle – a company that, like Hermès, had a history of making saddles and equine goods and which had evolved its business to manufacture exceptionally high quality leather luggage and business cases. Experience making attaché cases was to prove useful when Soane approached Tony years later. By then he had returned to live in a picturesque Suffolk village and set up a workshop making bespoke leather shoes. Lulu recalls enticing him to work for Soane, asking him to make just one leather wrapped design and see how he felt. Thankfully he enjoyed making the piece and more commissions followed.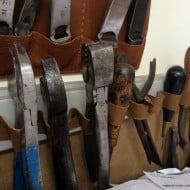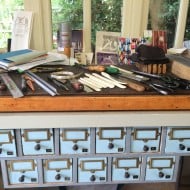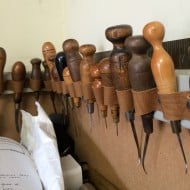 Tony's workshop backs onto a village churchyard, its peacefulness interrupted only by the peal of the church bells. He takes delivery of the wooden elements of designs from the Suffolk cabinetmaker and metal frames from a workshop in neighbouring Essex. Using drawings and any custom specifications from Soane's production team, Tony carefully selects, measures and cuts the leather pieces which must perfectly fit each element of the design, using hand stitching where required. He believes that, 'edges are important,' using the process of burnishing – intensively rubbing the edges with a dampened cloth – to achieve a beautifully smooth finish. Tony works on Soane's Rivoli Cabinet, another Adnet-inspired design and one that requires wrapping of wood and metal. He liaises closely with the cabinetmaker on this design, agreeing small but important production details, such as the chiseled cutaways on corners that allow leather to be neatly folded flat and ensure the smooth opening and closing of cupboard doors.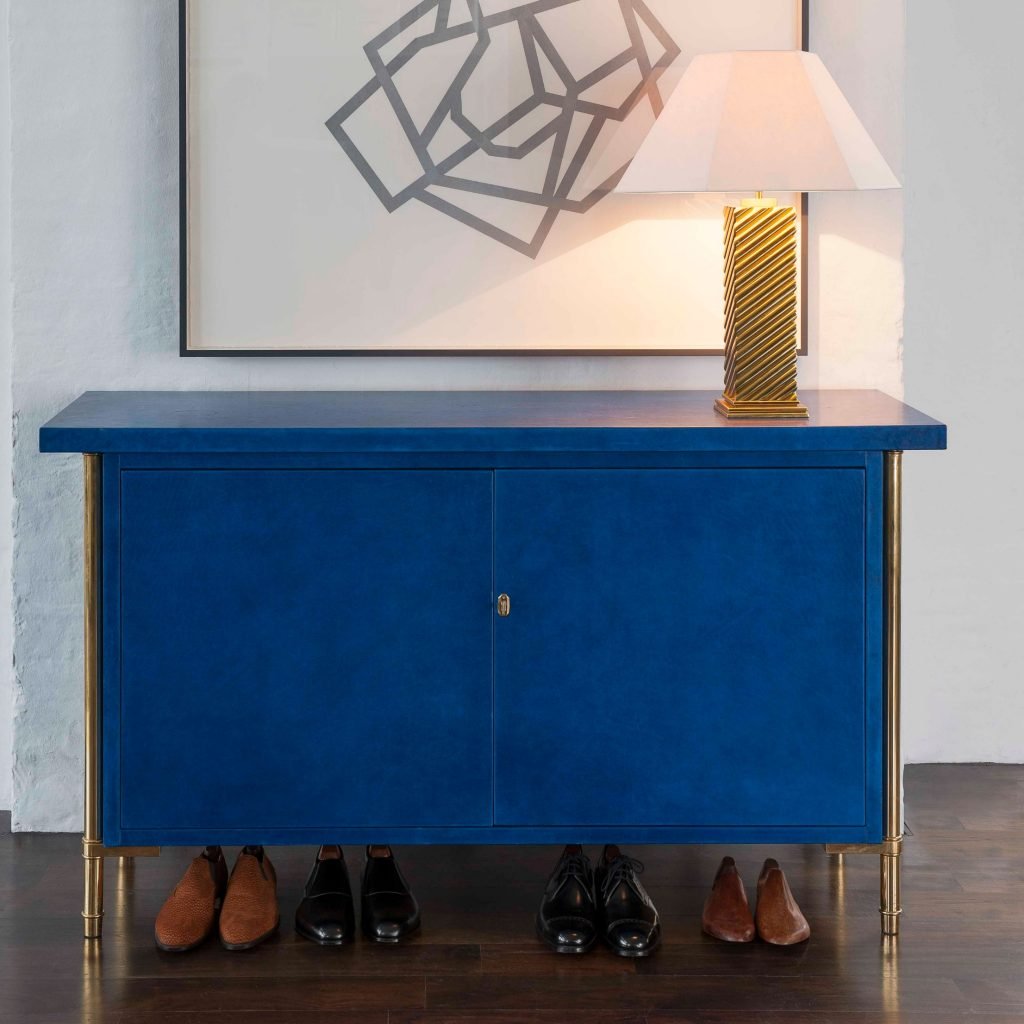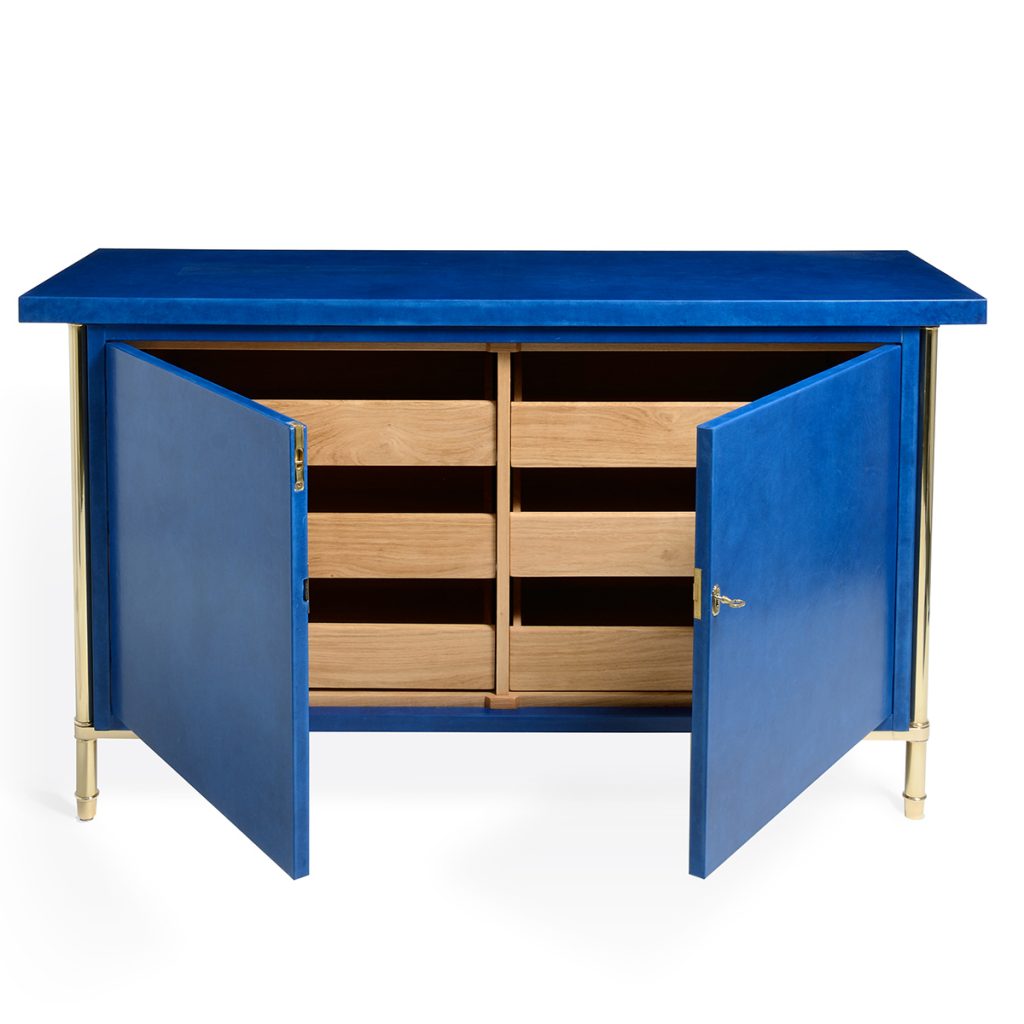 The East Anglian workshops can expect to be kept busy with two new Rivoli designs due to be launched on 15th September 2015. More on this to follow – please do sign up for the Soane Britain newsletter to hear about these and our other new designs.
Top image gallery: Desk and chair by Jacques Adnet, 1950s; Soane Britain's Crillon Chairs at Ett Hem in Stockholm; Jacques Adnet's bar stools for Hermès, 1950s; The Crillon Sofa and Chairs at Soane Britain's London showroom.