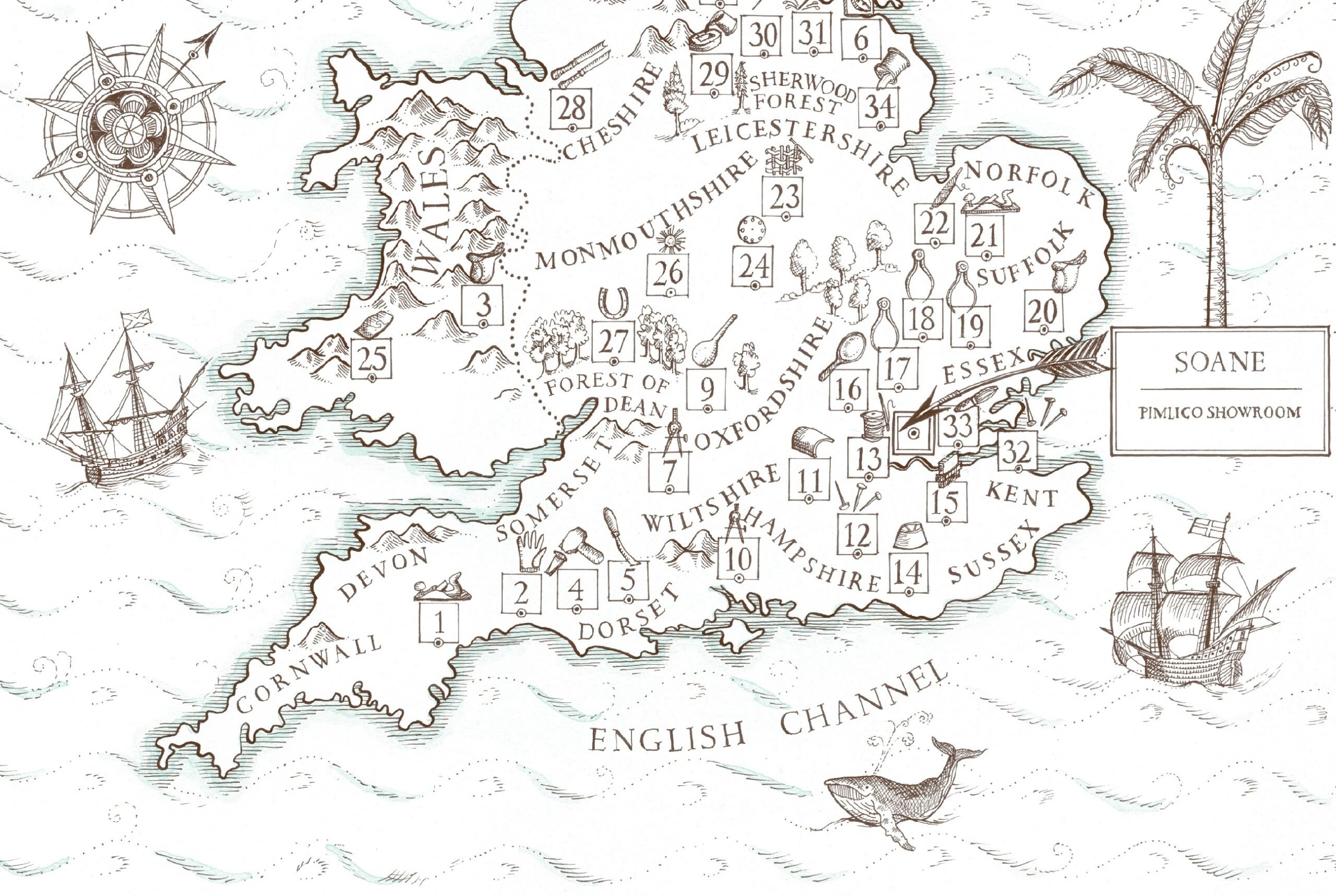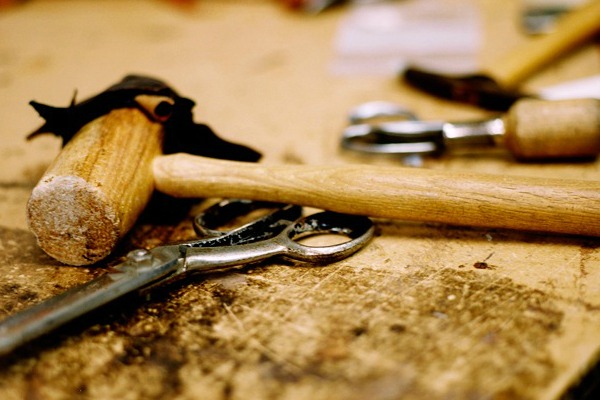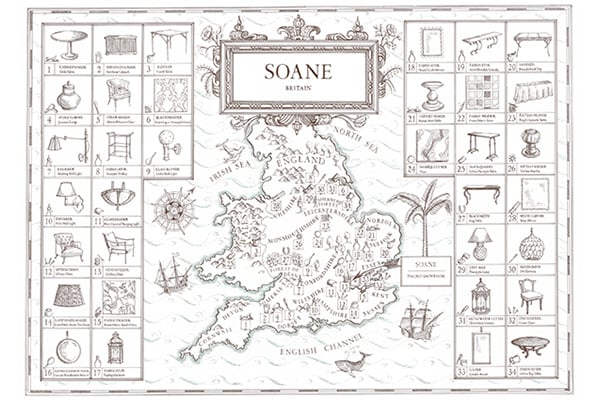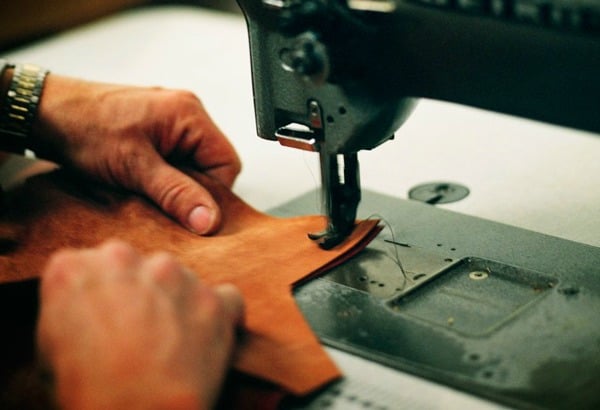 The story of Soane Britain started with a tour of the British Isles.  In 1997, inspired by her work with antiques and restorers and with a vision for new furniture made to the same exacting standards of design and workmanship, Lulu set out to track down skilled British craftsmen. Hours were spent scanning microfiche records at The Crafts Council, locating traditional artisans across the length and breadth of the country. Lulu then travelled by train and car to meet each of the craftsmen, from saddlers to silversmiths, in person. She explored their workshops, observed their work and listened to their stories. It was a quest to find the very best makers and she returned, not only with a notebook of names, but fired with a desire to champion the superb skills of these dedicated British workers.
The scale of Britain's craft industry has waxed and waned over the years. In the 1850s, cotton textiles accounted for a massive fifty percent of the country's export market, but the Industrial Revolution hit hard, taking weaving out of home based workers' hands and giving the work to machines. The Arts and Crafts Movement was a reaction, with architects and designers such Lutyens, Voysey and Morris calling for a return to traditional crafts and decorative arts. But then came the World Wars and as we mark the anniversary of the start of The Great War in 1914, it is poignant to reflect on the loss of many British craftsmens' lives.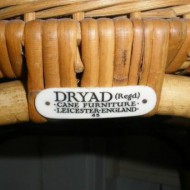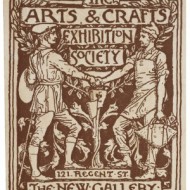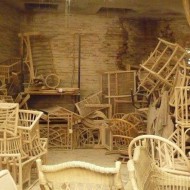 Post-war, traditional handcrafted goods fell out of vogue as society dreamt of a new and modern future. The 1951 Festival of Britain aimed to get the country's design and manufacturing industries back on their feet, but while there were innovations in design, the 'modern way' focused on what was quick and cheap to make. Plastic played a leading part. So, with an already depleted generation of skilled workers, small workshops struggled to survive. When Lulu set out to find them, it was a hunt – but with its rewards, as she found small businesses that had steadfastly held onto their heritage.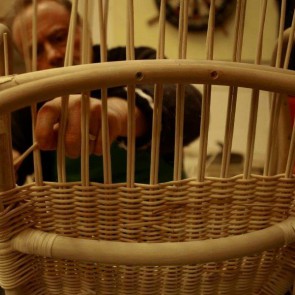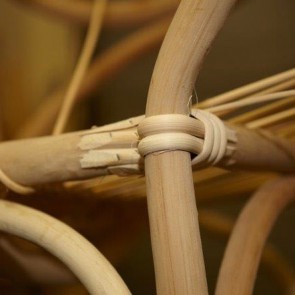 Soane's own rattan makers are one of those dedicated family businesses. Based in Leicestershire, traditionally the centre for English rattan production since Harry Peach founded a cane furniture company there in 1907, they have been weaving rattan for over one hundred years. Interestingly, they saw out the war years making baskets for reconnaissance hot air balloons, seats for aircraft and cases for artillery shells. The business continued, but over the decades suffered increasing competition from lower quality, cheaper imported furniture from the Far East. In 2011, the company – by then the last surviving rattan workshop in Britain – faced closure. Soane decided to take on the workshop and in doing so has secured the future of British-made rattan furniture.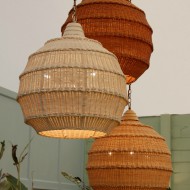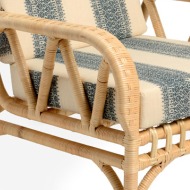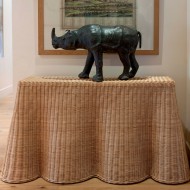 Over the last three years, our designers have worked closely with the three-man team of weavers on the Soane Rattan Collection, adding new designs such as the Egyptian inspired Isis Chair with its meticulous rattan binding and detailing, and embracing the opportunity to create one off designs. Our rattan pieces often stir a reaction, whether the distinctive banded Armadillo Hanging Lights at the Decorex 2014 House & Garden VIP Lounge or the glamorous Venus Chair that caught the fashion world's eye when Moda Operandi launched their London salon last month (a Journal post on our designs for this exciting project will follow). One of Soane's proudest achievements in 2014 has been establishing an apprenticeship at the Leicestershire rattan workshop. Our apprentice, Marcus, studied carpentry at college before embarking on the seven-year apprenticeship in which he will be learning the crafts of rattan weaving and cane frame making.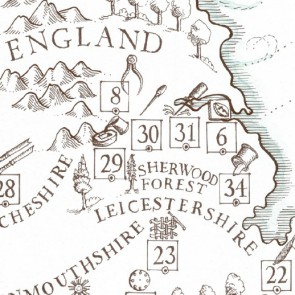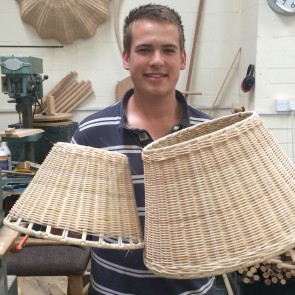 Soane Britain is one of a growing number of companies with a real commitment to making beautiful things exceptionally well in Britain. Walpole is an organization with a mission to promote, protect and develop the British luxury industry at home and abroad, and its Crafted mentoring programme, originated by Guy Salter, connects established luxury businesses with a new generation of skilled craftsmen. As great supporters of the Walpole initiatives, Soane was honoured to win the 'Craftsmanship' category of The Walpole British Luxury Awards in 2010 and this year have been nominated once more, alongside Purdey, Helen Amy Murray, Savoir Beds and Dovecot Studios. The awards event at the V & A Museum on Monday will showcase British excellence in all aspects of the luxury market, from design talent and emerging brands to service and social responsibility.
This is an exciting time for British crafts as specialist businesses increasingly encounter clients across the globe who value intelligently and expertly made goods that will endure time and trends. Though never entirely lost, it seems our British craftsmen are being discovered and valued again.
Explore Soane Britain's map of makers here. Roll over the numbers to find our craftsmen.
See more inspirational images on Soane Britain's 'Rattan' Pinterest board