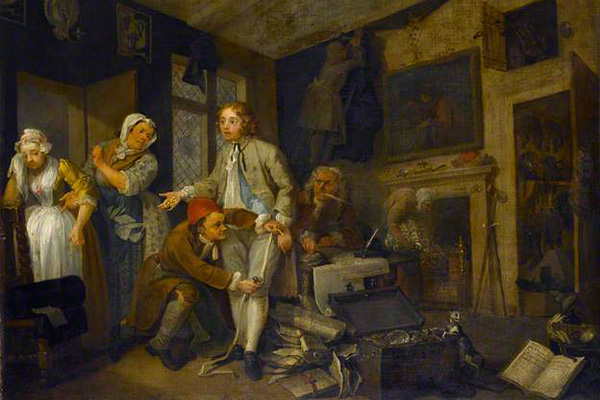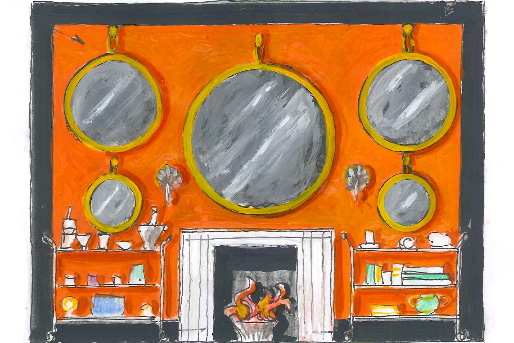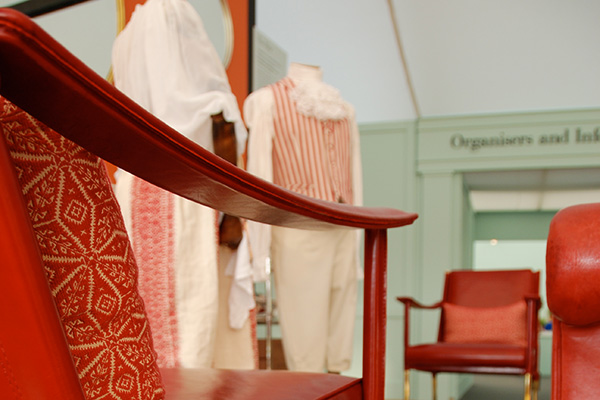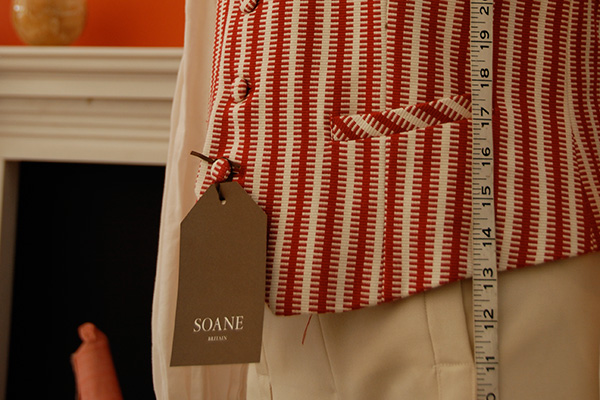 A highlight of a tour of the Sir John Soane's Museum is a visit to The Picture Room. A uniformed museum guide donning white gloves folds back entire walls of hung paintings to reveal… yet more paintings behind. It's a brilliantly ingenious design and thoroughly unexpected.
What lies behind is also rather astonishing: a graphic – in the lurid sense – series of Eighteenth century paintings by William Hogarth (1697 – 1764) is revealed, telling the tale of a young man's dramatic fall from grace. The lead character in 'A Rake's Progress' is Tom Rakewell, the son and heir of a wealthy merchant. Upon his father's death, he moves to London, fritters all his money on fashionable pursuits, marries for money, gambles away a second fortune, is sent to prison for debt and ultimately ends his life in the infamous Bedlam asylum. Quite a story – and whilst the ingenious Picture Room panels have a multi-display purpose, they also discreetly hide these scandalous scenes which Sir John Soane found too disquieting to view every day. If you're intrigued, take a moment to watch this clip from a BBC documentary.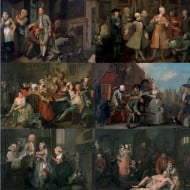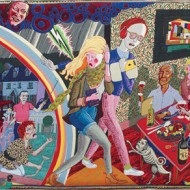 Hogarth's shocking depictions still have a poignancy in the Twenty-first century. 'A Rake's Progress' directly influenced contemporary artist Grayson Perry's captivating and exquisitely stitched series of 2013 tapestries 'The Vanity of Small Differences', which explore moral issues of class mobility and consumerism in Britain through his hero Tim Rakewell.
Though a world apart from this week's civilized Decorex at Syon Park, 'The Rake's Progress' featured large at the interior design show. In celebration of the 300th anniversary of the dawning of the Georgian era, Decorex invited eight designers to interpret each of the paintings in vignettes in the entrance foyer. Soane was delighted to be involved and chose to recreate 'The Heir', which sees Tom immediately following his father's death being measured for fine new suits, while his now rejected – and pregnant – fiancée looks on. Caddish in the extreme.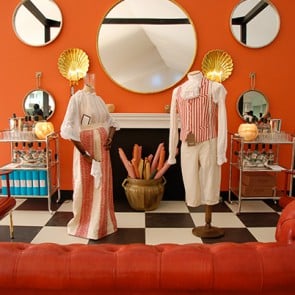 Soane collaborated on the design of the stand with Edward Bulmer (whose delightful sketch we've included in our post), and his company Pots of Paint. A theme of strong reds – from deeply traditional oxblood to punchy tomato – and metallics quickly emerged, reflecting Tom's desire to parade his new wealth. Edward suggested his company's bold 'Russet' paint for a striking backdrop wall with a marble chimneypiece by Jamb and our Circular Hand Beaten Mirrors and Large Shell Wall Lights in gleaming yellow gold. Set on either side of the fireplace were Nureyev Trolleys loaded with drinks accoutrements and two of our carved quartz Amber Lights adding to the golden glow of Tom's newly enriched home. Of course, no Eighteenth century drinks trolley would be complete without gin, and Sipsmith kindly provided it in suitably ruinous quantities! Lulu picked out a rich Crimson Buffalo Calf Leather Bear Sofa(Soane's recreation of an 1860s Chesterfield), and two sublimely comfortable Crillon Chairs in Cerise Cow Hide with polished brass details to create a classic seating group around the fire.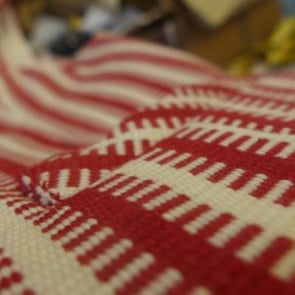 The question remained, how to depict Tom and Sarah, his pregnant fiancée? Lulu turned to Pip Howesona bespoke tailor who Soane met through Walpole Crafted, a mentoring programme supporting burgeoning British craft businesses. Pip had the idea of using tailor's dummies dressed with Soane's new Fez Stripe and Red Jajim Stripe fabrics and we followed her progress excitedly as she tweeted beautiful close ups of her meticulous work. The Jajim waistcoat was exceptionally dapper.
The project was a fantastic challenge and inevitably there were some unexpected problems. With the clock ticking, Edward's plans for a painted floor were abandoned and Sinclair Till Flooring came to the rescue with black and white linoleum tiles. The result was an even smarter than expected look and our Halma Man Tables in glossy Tomato Red and White resin gave a flamboyant flourish to the finished set. We feel certain our vainglorious Heir would relish the sumptuous surroundings, indulging in his array of Soane mirrors.