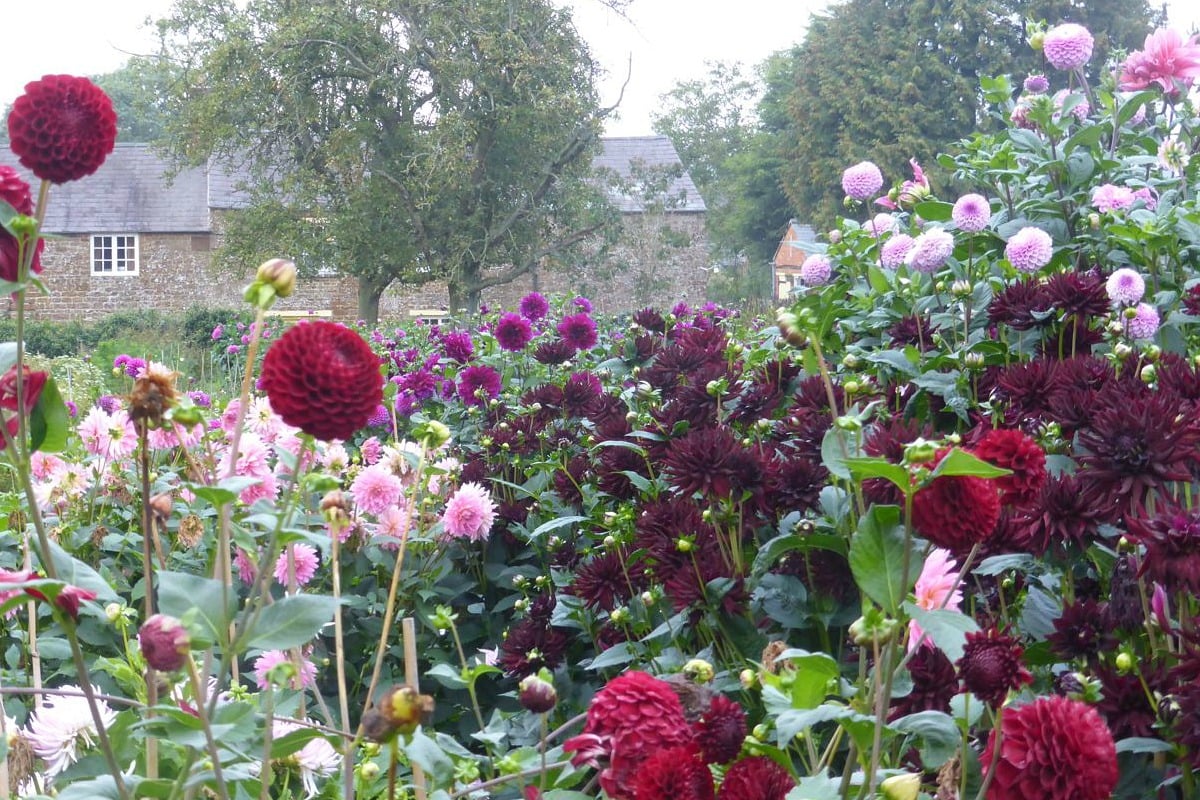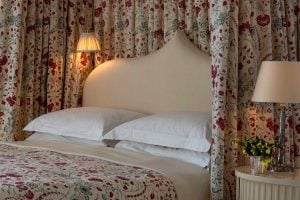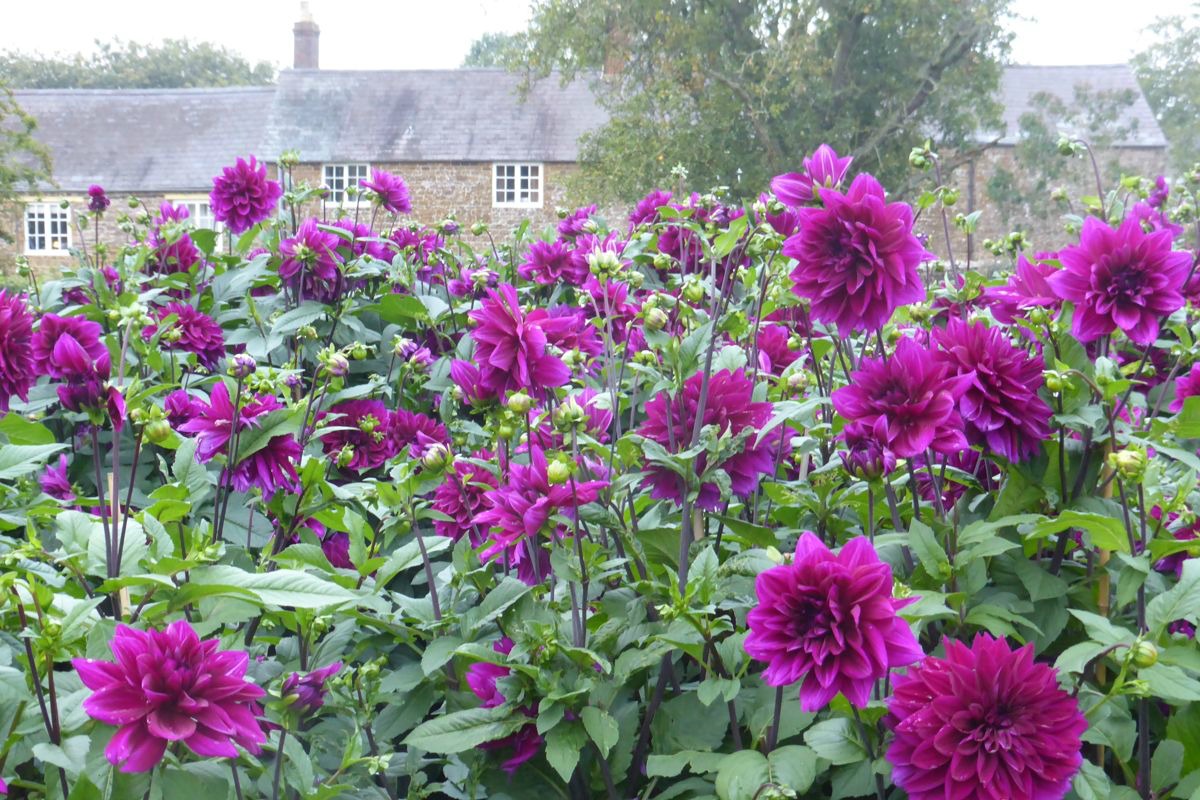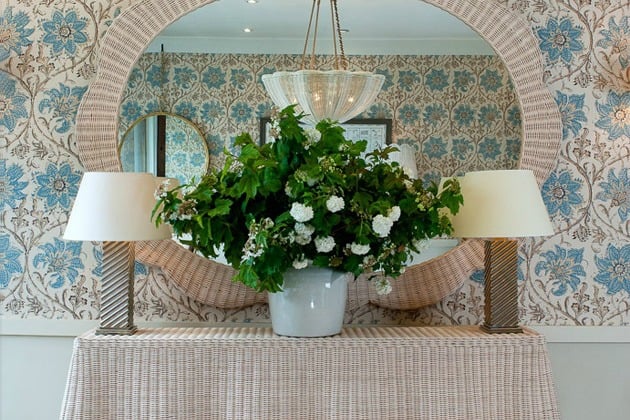 2-dianthusbedcrop3-1-300×200
It's interesting how student work experiences can have a profound impact on how we see the world. When discussing Lulu's inspiration behind two botanical print fabrics launching this week, a story emerged of how Lulu had, as a young undergraduate in London, worked as a florist's assistant at Mark Birley's Mayfair clubs.
Twice weekly a team of three florists would arrive at the Bath & Racquets Club at five thirty in the morning where great boxes of flowers and foliage awaited. By lunchtime they would have visited Harry's Bar, Mark's Club, Annabel's and Thurloe Lodge (Mark Birley's South Kensington home), creating magnificent floral displays at each. As the most junior assistant, Lulu's main task was to snip the bottoms off the hundreds of stems (eventually graduating to arranging flowers for the loos!), but she loved her job, marvelling at the abundance and extravagance of it all. Lulu saw at first hand how flowers had a profoundly uplifting effect on a room and particularly remembered how in winter at Annabel's nightclub (an interior she recalls as, 'fabulously opulent and glamorous, especially to a student's eyes'), huge planters of jasmine were strategically placed to maximise their heavenly scent.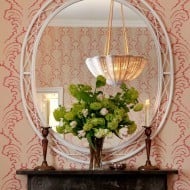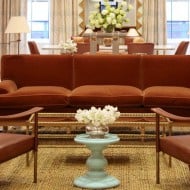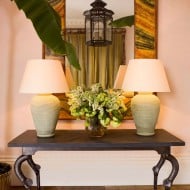 Lulu's enduring love of plants and flowers is evident in all we do at Soane Britain, whether welcoming visitors to our Pimlico Road showroom or finding their way into lifestyle shots of our designs. Today Lulu entrusts the creation of Soane's flower arrangements to The Land Gardeners, a wonderful business founded by Henrietta Courtauld and Bridget Elworthy. As well as designing gardens and researching plant and soil health, they grow English cut flowers that are delivered weekly to Soane from their Oxfordshire garden. All flowers and foliage are seasonal, with plans for Soane's orders made months in advance and often grown from seed to tie in with our calendar. From forced rhubarb to sit alongside a new fabric in Rhubarb and Mint colourways, to pots of geraniums for our Chelsea Flower Show window, we love to include flowers in all our work.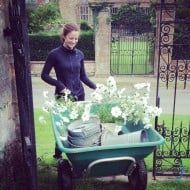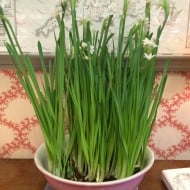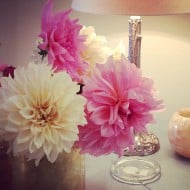 While Lulu may no longer be making regular visits to Covent Garden Flower Market or snipping stems in Berkeley Square, she is still immersed in flora, collecting and studying antique botanical prints and rejuvenating some of the most beautiful designs in Soane Britain's collection of fabrics and wallpapers. The appeal of floral prints never seems to fade and this week Soane will be adding two new fabrics to our collection: Dianthus Chintz and Botanic Garden.
Dianthus Chintz was inspired by a rich botanical print on an eighteenth century sarong owned by Lulu's textile collector friend, Karun Thakar. Lulu was captivated by its fantastical fronds interwoven with naturalistic dianthus flower heads. It was delightful example of the intermingling of Eastern and Western artistic ideas brought about by the Silk Route. Originally the main motifs in Indian designs were realistic flowers, but from the mid seventeenth century, as pattern books were transported from England and France, Indian artists started to adopt and reinterpret European designs. The strict lines of naturalistic Mogul flowers were relaxed and patterns started to flow, with drawn flowers and leaves becoming ever more fanciful and elaborate. Eventually, these fantastical flowers came to be accepted as Indian in origin.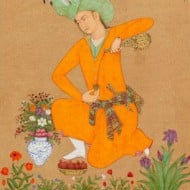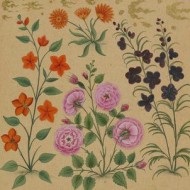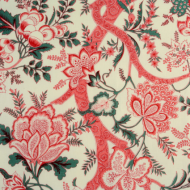 In reworking the original design to create Dianthus Chintz, Lulu slightly adjusted the scale, but faithfully copied the exquisitely drawn artwork and shading. It had a wonderful three-dimensional quality that Lulu was keen to retain and which is particularly effective when Dianthus Chintz is printed onto our luxurious Mutka Silk basecloth. Lulu imagined this enchanting botanical design in a romantic bedroom and deployed generous lengths of Dianthus Chintz silk to create sumptuous bed hangings, a valance and an ivory alpaca-lined bedcover for an extravagantly comfortable bed. Now installed in our showroom window, we are all longing to sink into it – and expect you may be tempted too. Floral nighties only please!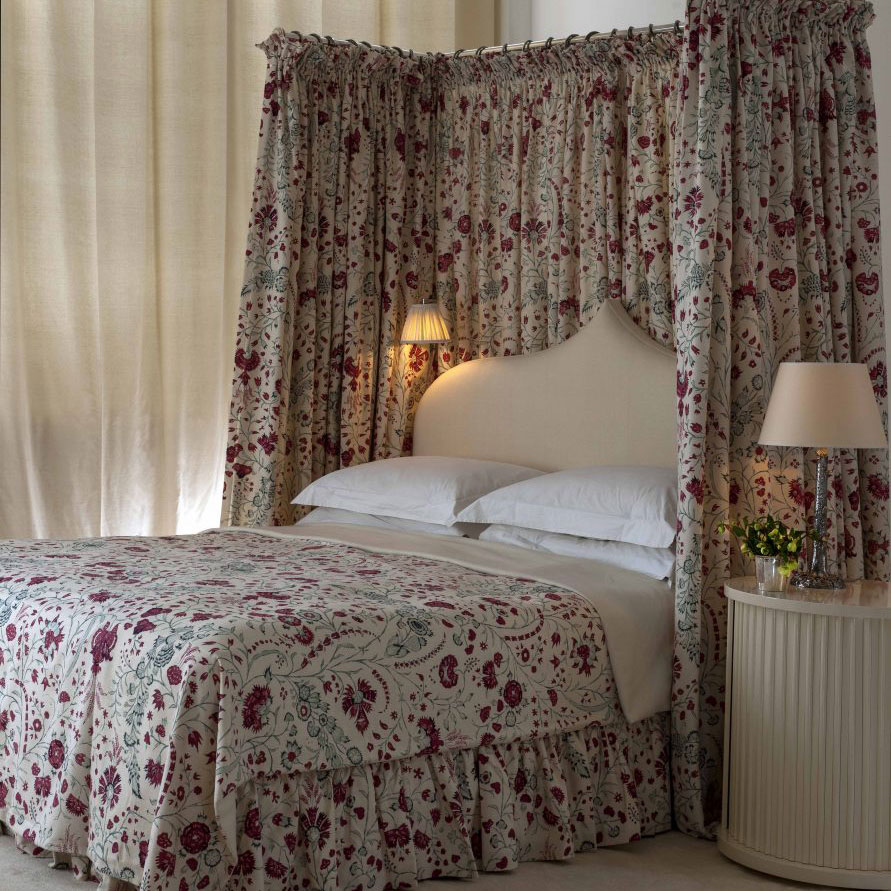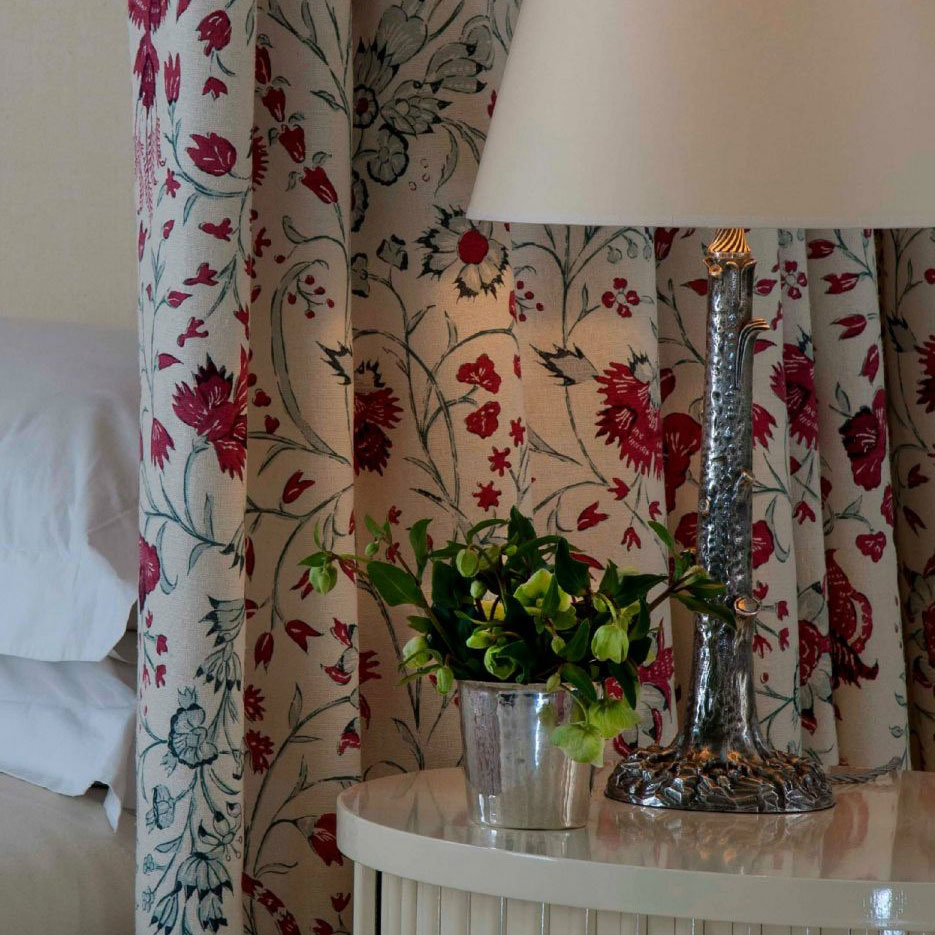 Soane Britain's Dianthus Chintz is offered printed on our ivory Linen or Mutka Silk.
Find out more about The Land Gardeners, including workshops held at Wardington Manor in Oxfordshire, here.
Top image gallery: The Land Gardeners' cutting flower fields at Wardington Manor; Image of bed in Dianthus Chintz with Tambour Drum Cabinet, Pygmy Palm Lamp and Bedside Reading Wall Light all by Soane Britain; The Land Gardeners' cutting flower fields at Wardington Manor; The Ripple Console, Ripple Oval Mirror and Grissini Lamps (with Daisy Hanging Light and Circular Hand Beaten Mirrorshown in the reflection) all by Soane Britain.