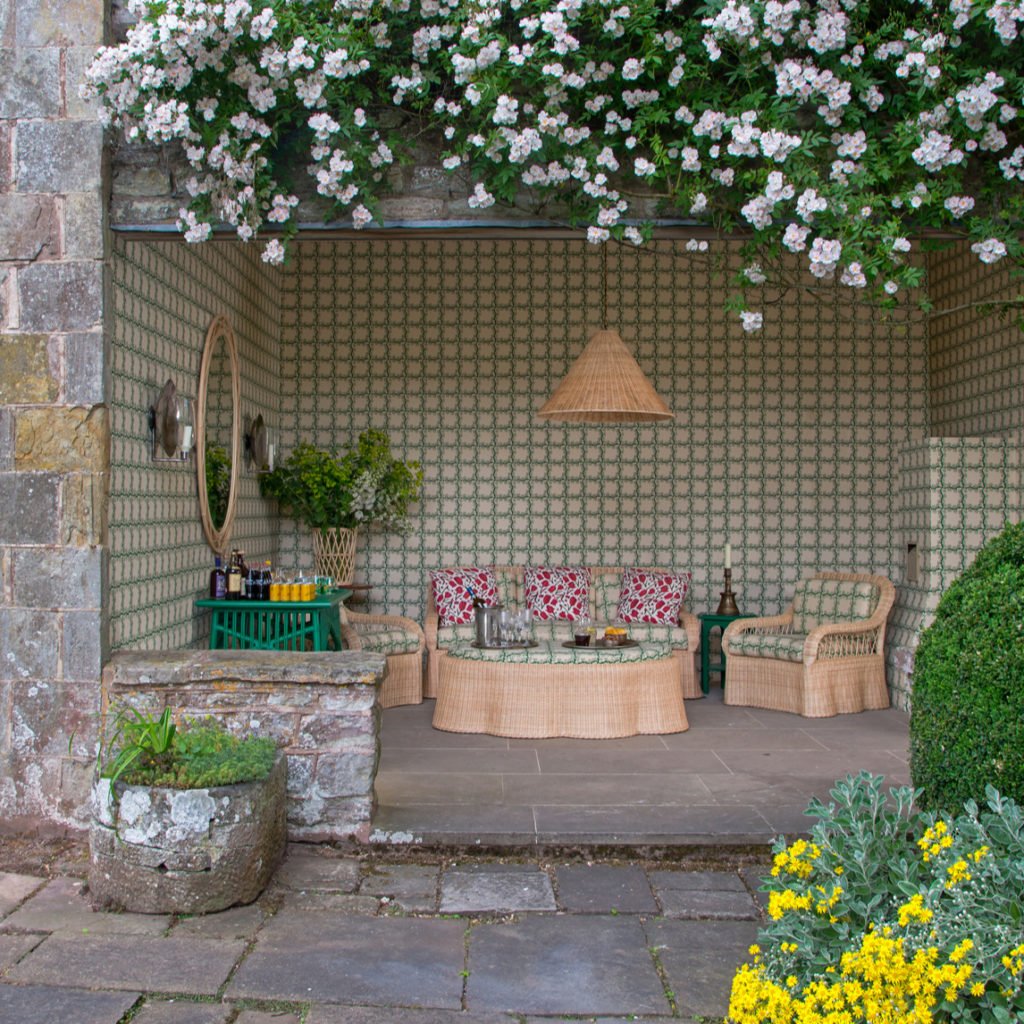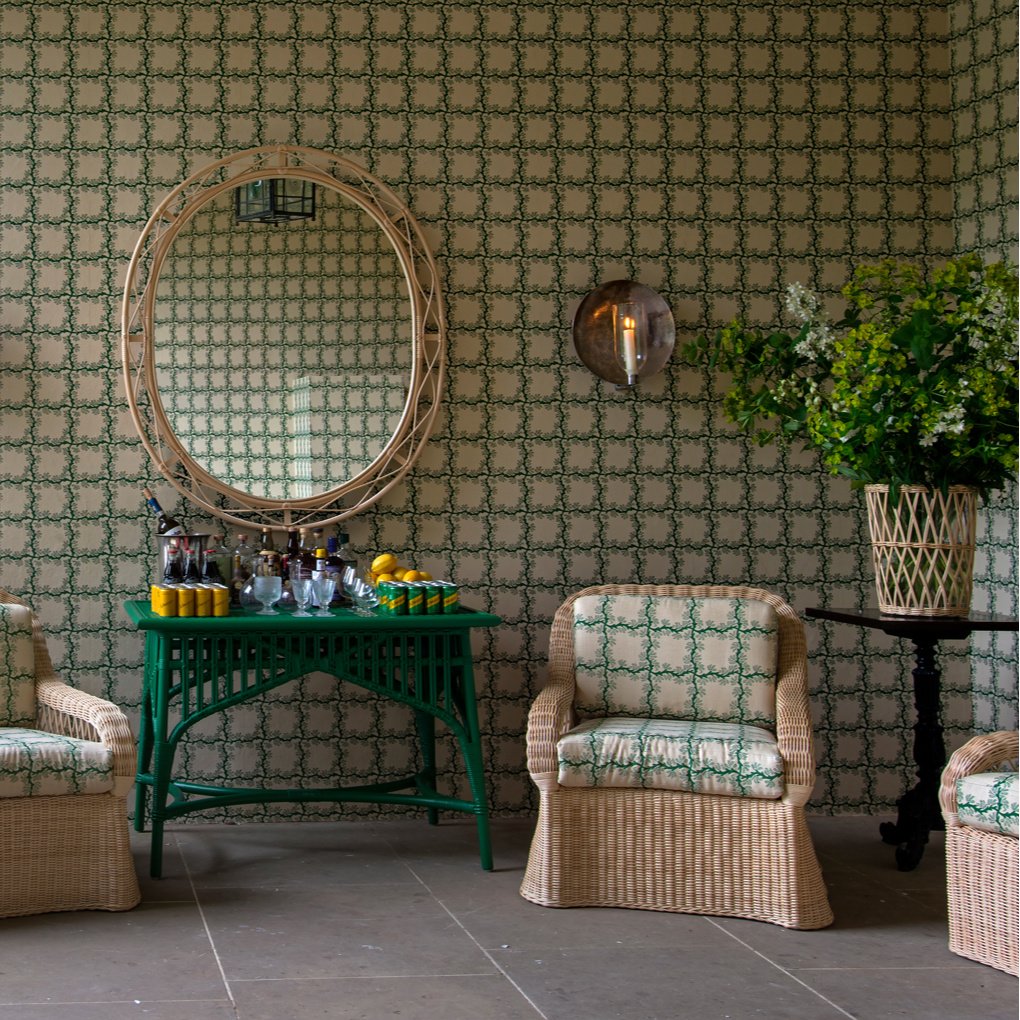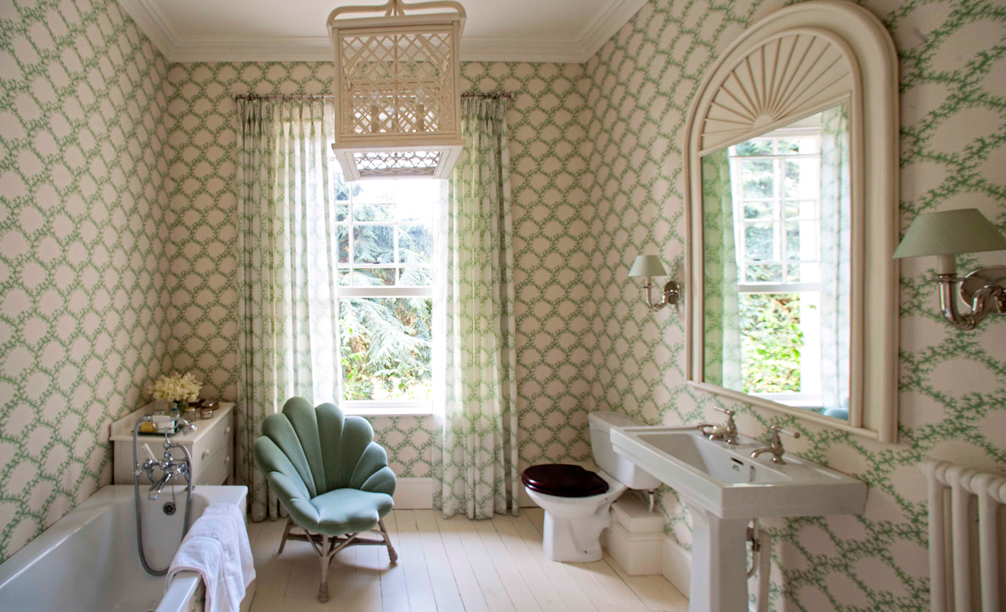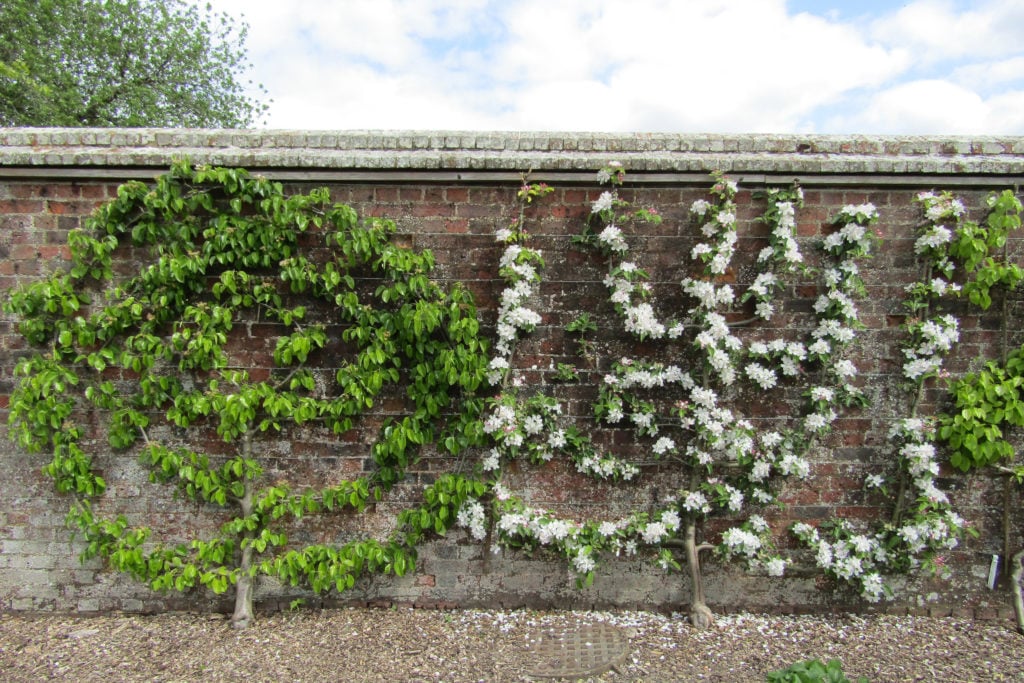 Soane Journal – Garden Inspired Interiors
Soane Journal – Garden Inspired Interiors
Soane Journal – Garden Inspired Interiors
Soane Journal – Garden Inspired Interiors
Chelsea Flower Show is always a particularly joyful time in Pimlico Road as antiques and art dealers adorn their shopfronts with garden inspired interiors and floral displays for this special week. For Soane Britain, with its extensive collection of botanical prints and references to flora and fauna in lighting and furniture designs, there is much to celebrate.
The sense of bringing a garden indoors through decoration has historic roots and Soane's co-founder, Lulu Lytle, is particularly inspired by the botanical frescoes in some of Italy's historic palaces. A fashion for interiors painted with illusionist pergolas and trellises abundant with exotic plants and trees was established in Rome in the early sixteenth century and spread across Northern and Central Italy. Trompe l'oeil designs were guided by the classical architecture of the buildings, with painted frames following the ribs of vaulted ceilings or increasing the optical illusion of domes. These imagined garden structures were adorned with boughs and blossoms giving a sense of great depth, often with the illusion of the sky soaring beyond.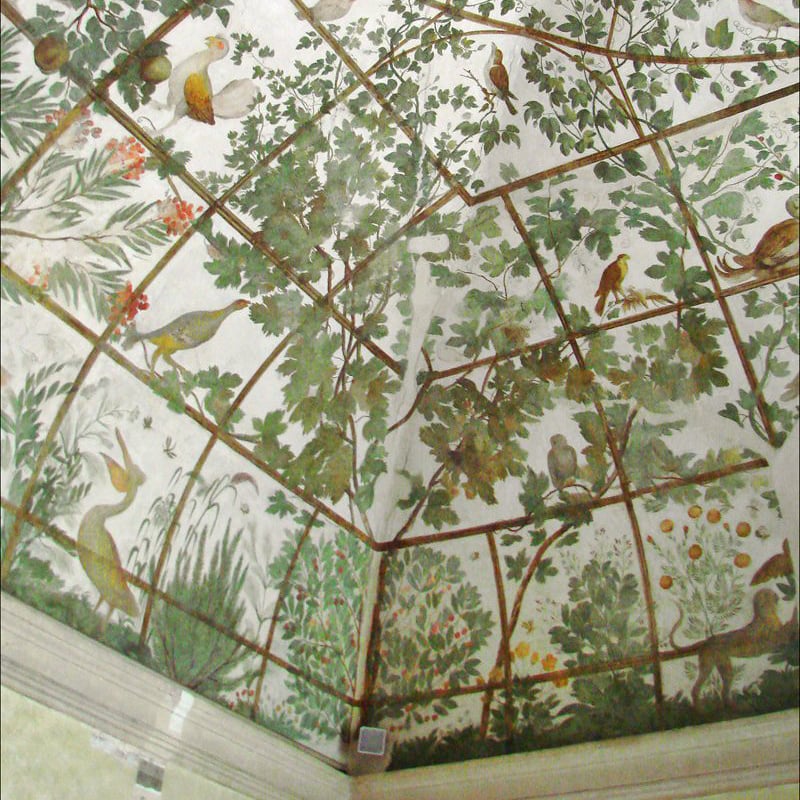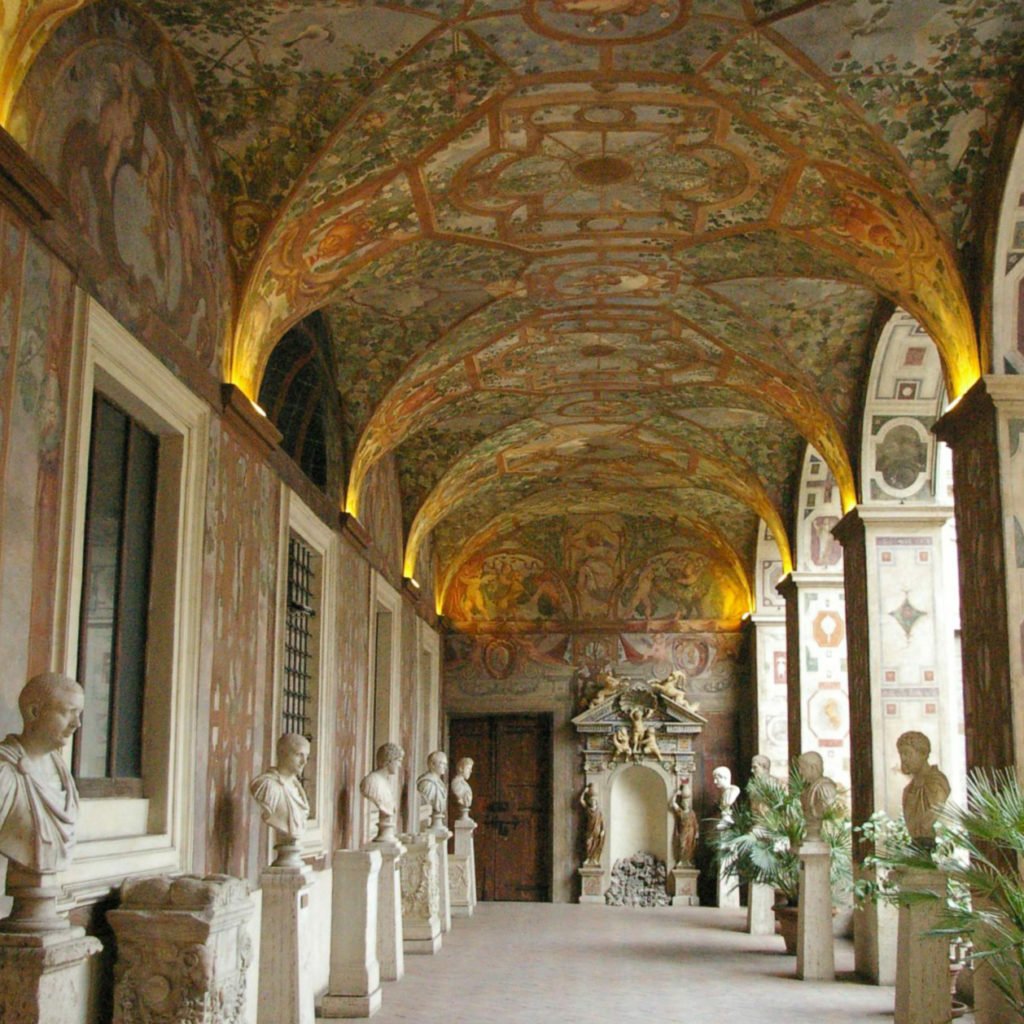 One of Lulu's favourite frescoes is in Rome's Medici Villa pavilion where a cornucopia of birds and creatures is painted amongst trees to create the effect of a fabulous garden aviary. On acquiring the villa in 1576, Cardinal Ferdinando de' Medici added the small pavilion in its grounds, intending to make it his study with views out across the Roman country. Florentine artist Jacopo Zucchi (1541-1590), was commissioned to create the frescoes and his "aviary" includes 58 botanical and 108 zoological and ornithological species. The work is a visual extension of the Medici's garden, whilst also reflecting the family's strong interest in natural history. Here the background is white, giving focus to the detailed and accurately naturalistic creatures and varied fauna – from wheatsheaves and flowers, to ripe fruits on trees and grapes on trailing vines.
The first floor loggia frescoes at Palazzo Altemps in Rome are, Lulu believes, the best of all, with a 'garden of delights' created in the walkways surrounding the central courtyard. Here the painted wooden ceiling depicts a more ornamental garden structure, delineated by the ceiling vaulting and with trompe l'oeil frames and domes. Ivy and grape vines wind through trellises against a background of powder blue sky. The effect is more fanciful and includes not only naturalistic creatures, but more stylised elements such as boughs, cherubs and urns. It is gloriously uplifting.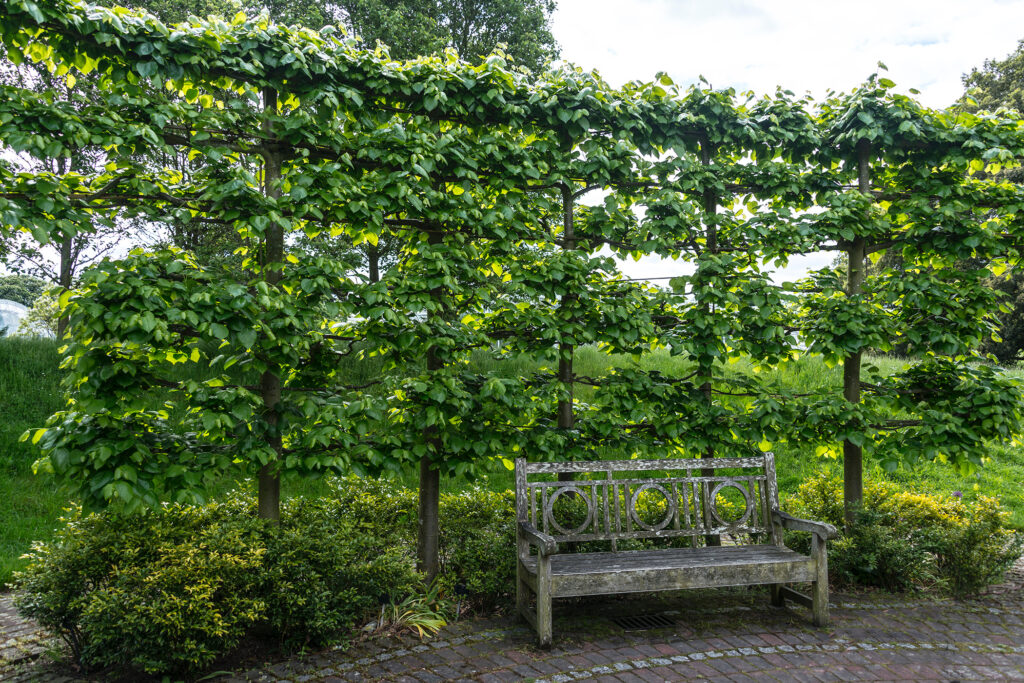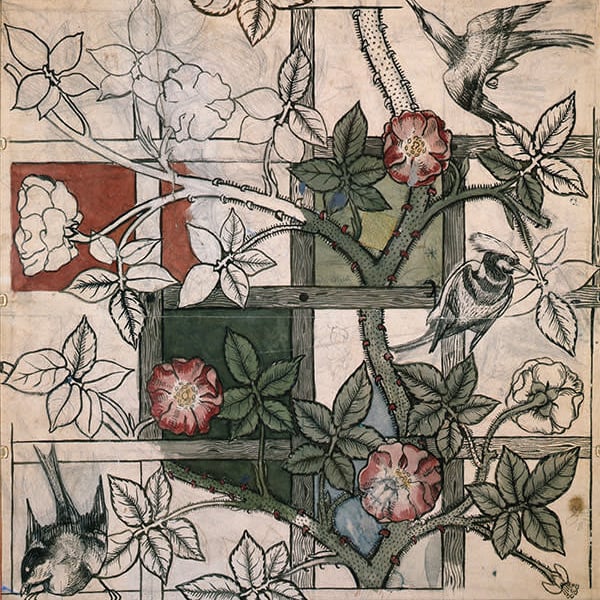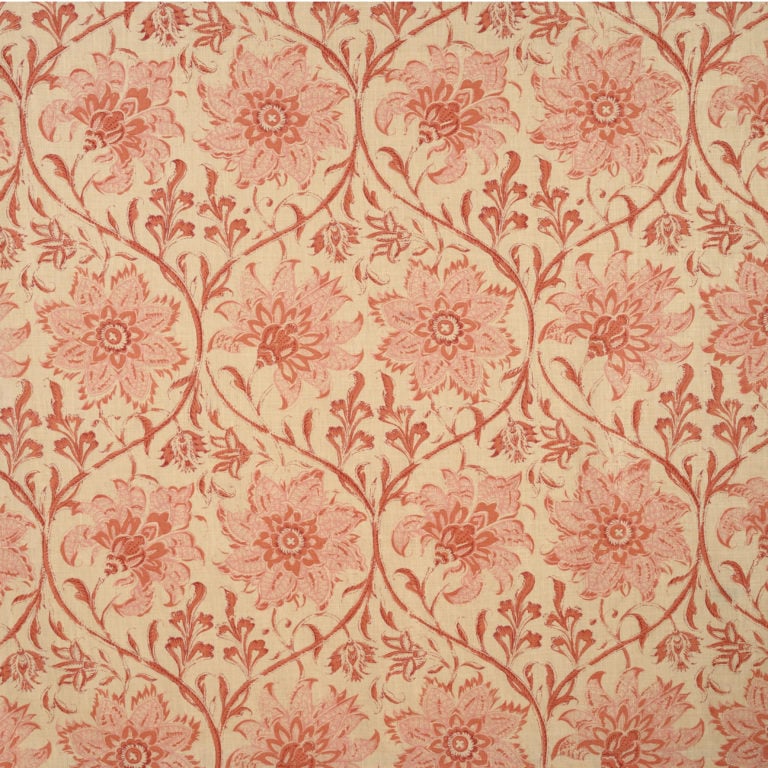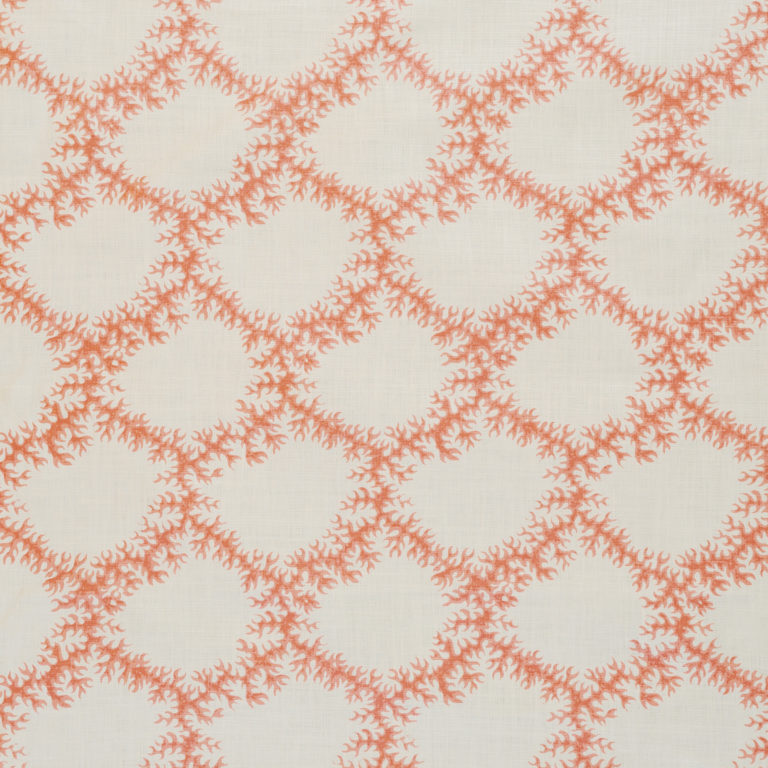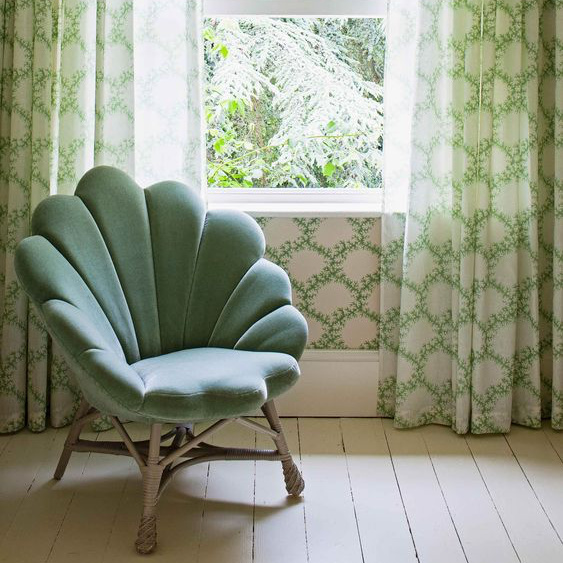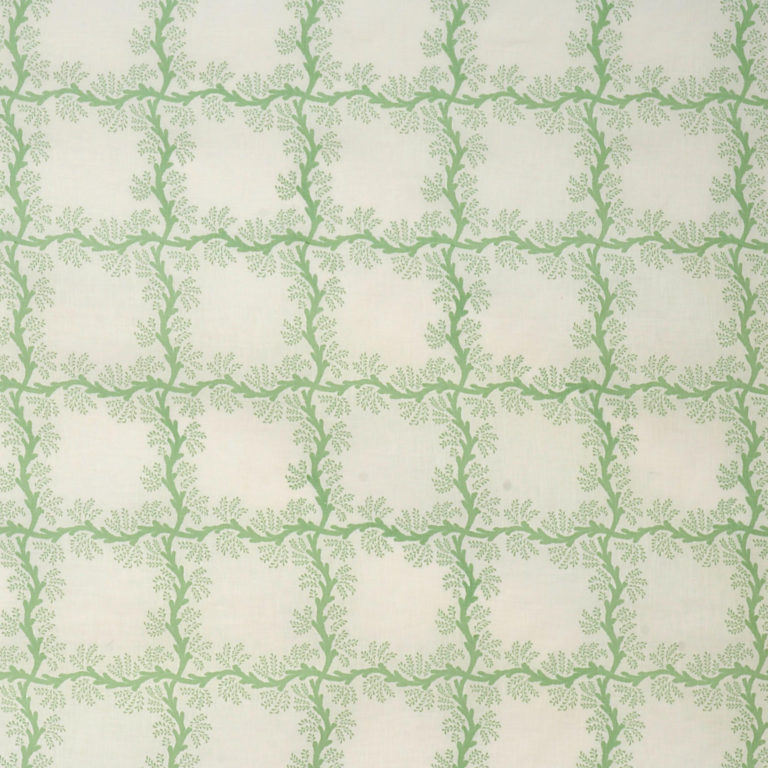 In more recent times, wallpapers made it possible for a wider market to introduce pictorial elements of the garden into interiors (for more on the history of wallpapers, see the previous Journal post Wallpaper Stories). William Morris (1834-1896), created a more two-dimensional stylised representation of botanicals which were suited to block printing and, he believed, more appropriate for walls. His first design, Trellis, in 1862, is a print suggestive of the rose trellis in his garden at Red House in Kent, the rambling stems balanced by the geometry of the trellis. Soane Britain's botanical prints include both realistic and stylised representations of plants and flowers, mostly inspired by antique fabrics in Lulu's collection. Amongst the floral designs are two simple, trellis-like patterns that allude to the garden – the delicate frond-like Seaweed Lace and bold leafy Espalier Square. The Espalier Square wallpaper and fabric print is derived from an early nineteenth century French design suggestive of espaliered trees.
Lulu was excited to create an espalier-like print, having long loved the walkway of espaliered apple trees at Rousham House in Oxfordshire. This horticultural technique involves growing trees in formal patterns, usually along a garden wall, by means of pruning and tying branches to frames. Whilst aesthetically pleasing, espaliered trees also are practical, being both space saving and allowing more fruit to be produced as the sun reaches every part of the tree and warms the wall behind. The art of espalier dates back to the ancient world, as can be seen from Egyptian tomb paintings of espaliered fig trees and depictions of trained trees in the kitchen gardens of monasteries and castles in the Middle Ages. In the sixteenth and seventeenth centuries, espalier was highly fashionable and King Louis XIV's garden at Versailles was planted with vast numbers of fruit trees trained in over 44 different forms, or "forms fruitieres," as the recognised espalier patterns are known.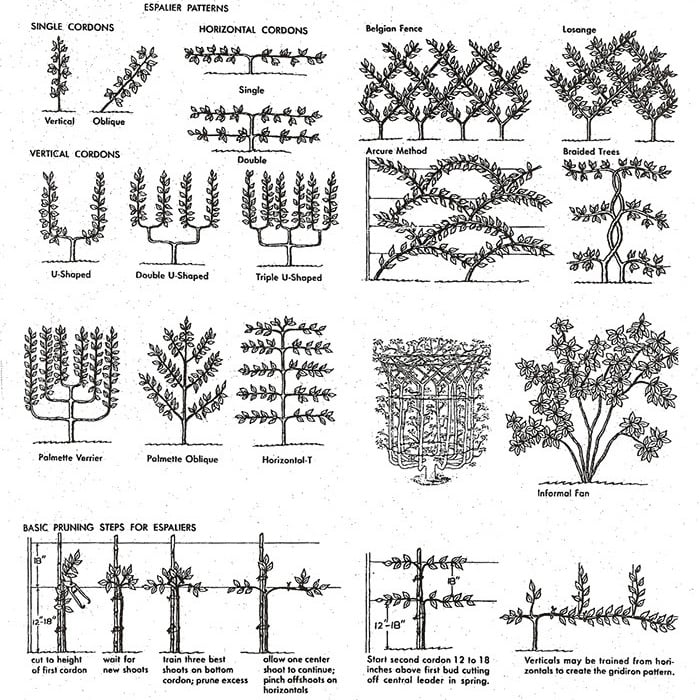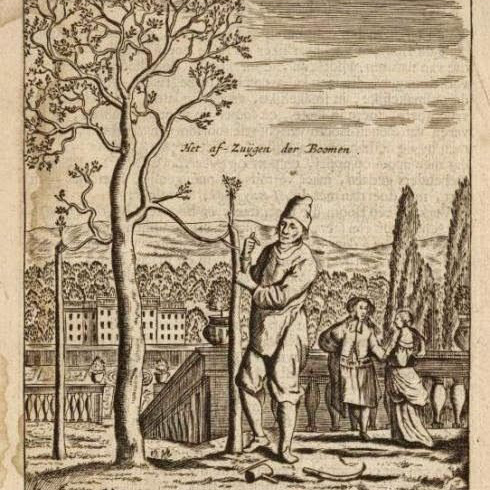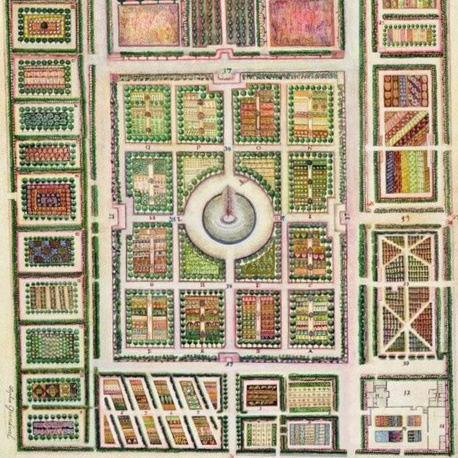 Lulu is a great proponent of covering all surfaces of a room – walls, ceilings and upholstery – in matching wallpaper or fabric for an enveloping effect. Used in this manner, Espalier Square creates the feel of almost sitting in a garden structure. Wonderfully relaxing!
To celebrate Chelsea Flower Show, Soane has invited illustrator Nina Fuga to spend 21st and 22nd May in the Pimlico showroom, painting onto Espalier Square wallpaper printed in a custom Cream on Duck Egg Blue colourway. She will embellish the wallpaper with masses of floral blooms to create a joyfully opulent decorated trellis. Please do call by to see her at work.
Top gallery: Outdoor room and bathroom images featuring Soane Britain designs, in particular Espalier Square and Seaweed Lace fabric and wallpaper; Photograph of espaliered trees against wall by Leonora-Ellie-Enkingtop at Flickr; Photograph of free-standing espalier tree and bench at Kew Gardens by SteveJames at Flickr.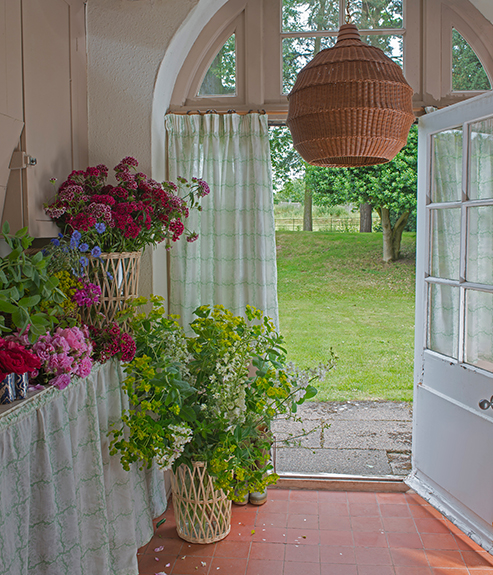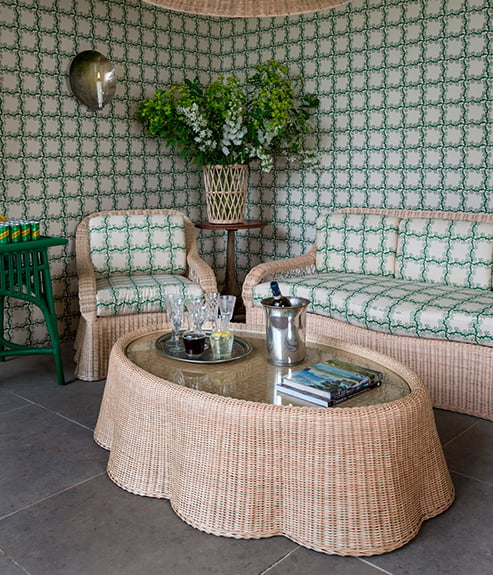 View our 'Garden Inspired Interiors' Pinterest board