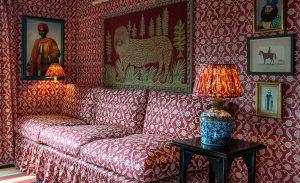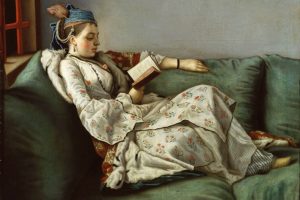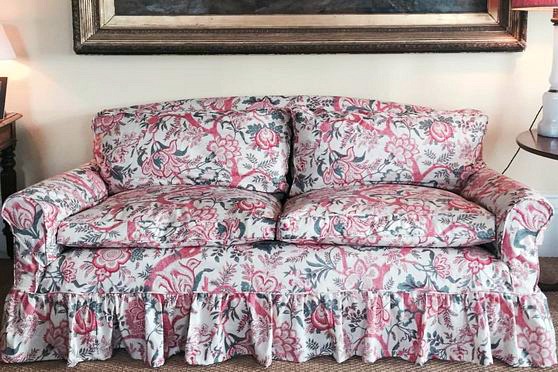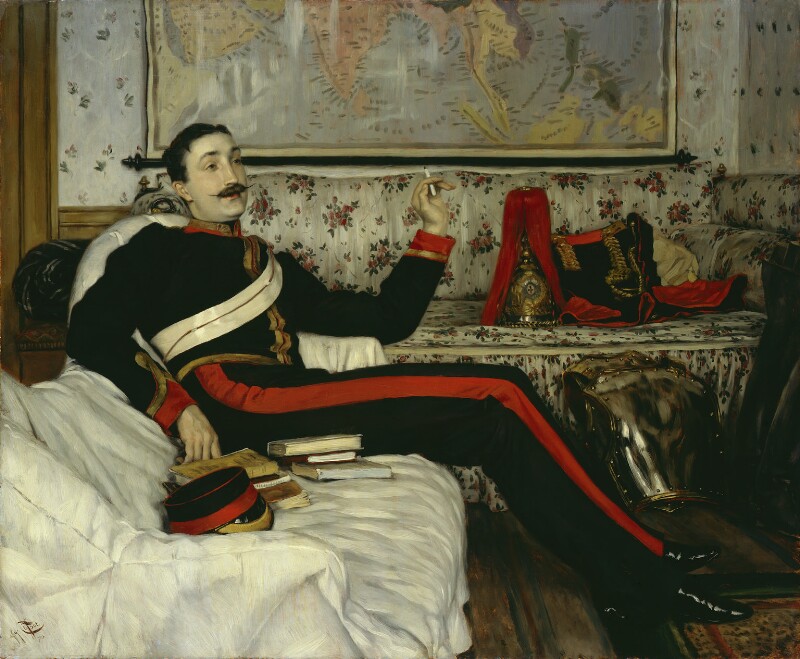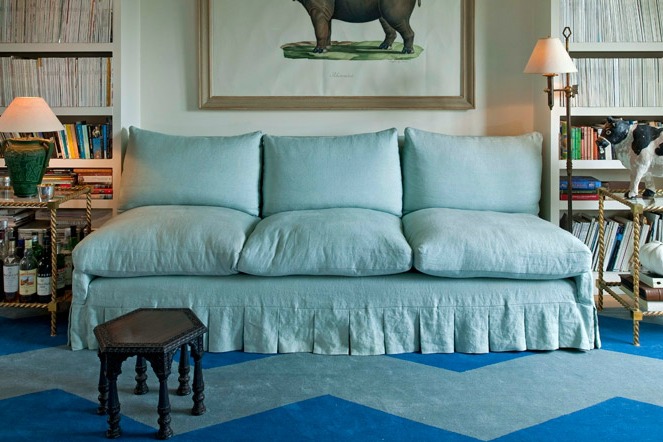 1-lotus-palmette_landscpe-300×183
3-Botanic-Garden-loose-covers
4-FrederickBurnaby-by-Tossot
Loose covers – or slipcovers, as they are sometimes known – are supremely practical and can instantly transform a piece of furniture, whether permanently or temporarily, with a seasonal change of fabric. At Soane we particularly like the loose covers associated with country houses: great squashy sofas and armchairs piled invitingly with cushions and perfect for a doze by the fire or curling up with a child – or dog (Lulu's whippet, Panther, regularly takes over most of a sofa!)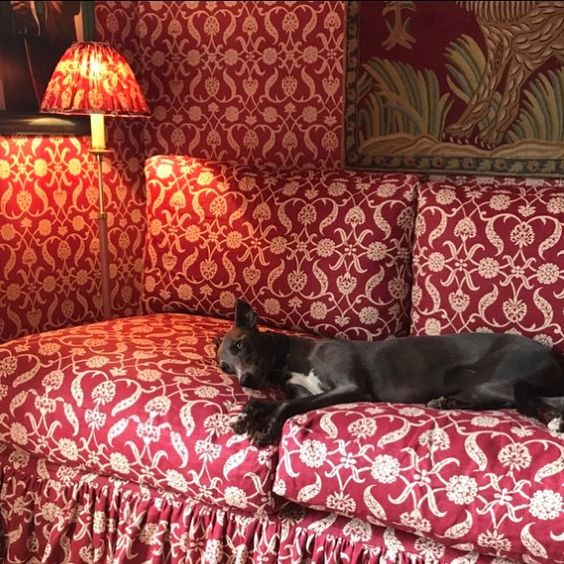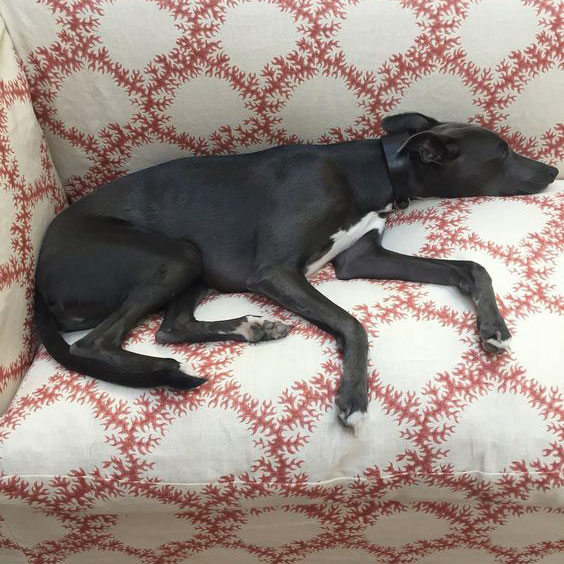 These versatile covers have been made since since Medieval times; initially, they were approximately sized, simple muslin or lightweight canvas covers used in grand European homes to protect furniture – or other items of value – from damage caused by dust, sunlight fading, insects, etc. They were a practical solution for an infrequently used guest room, uninhabited wing or out of season summer or winter palace. By the eighteenth century they had evolved into more tailored covers, often left on furniture that was in use. Cotton and linen mix weaves covered sofas and armchairs in the summer, their breathable qualities offering greater comfort as well as protecting the upholstery underneath. Tailors and dressmakers, experienced in measuring and pattern-making, started to apply their skills to producing well-fitting loose covers and added more detail, such as piping, cording, pleats, buttons and ties. As European makers emigrated to the United States, so custom-made covers became popular in wealthy American households. By the nineteenth century, the use of loose covers was widespread and fabrics included plain linens, stripes and chintz – which in turn could be used for curtains, tablecloths and bed hangings, in a co-ordinated manner. In French châteaux, toile de jouy fabric was used, often everywhere, extending to walls and ceilings – a wonderfully bold approach that we adore (see our previous Soane Journal post 'Wallpaper Stories' on the use of repeating patterns in fabrics and wallpapers).
Lulu loves paintings of interiors and her favourites often include loose covered furniture. Examples here and in the top gallery capture the relaxed atmosphere of the furniture and rooms perfectly, in a way photographs often cannot. 'Frederick Burnaby' painted by James Jacques Tissot in 1870, is top of Lulu's list.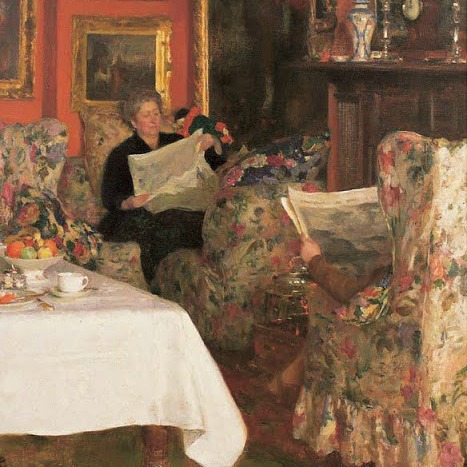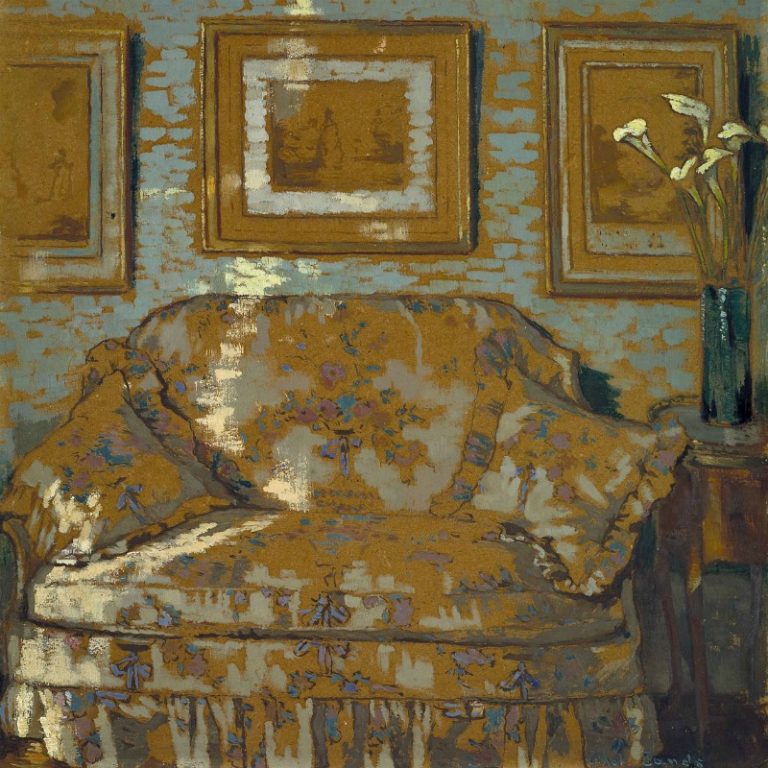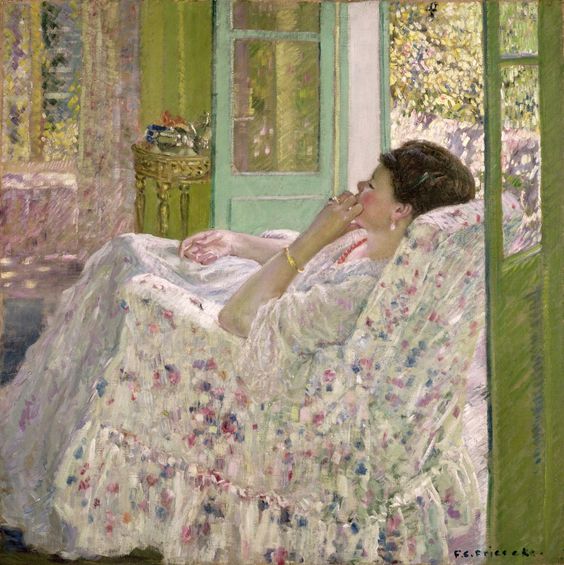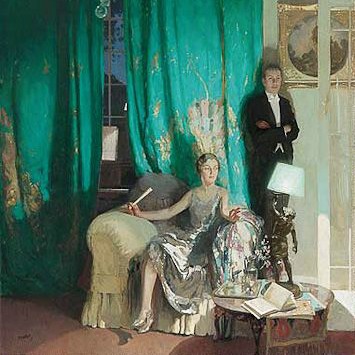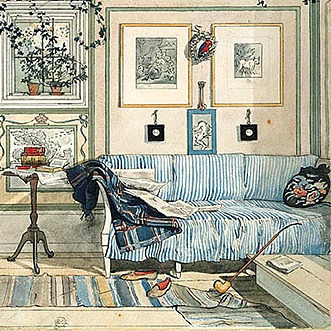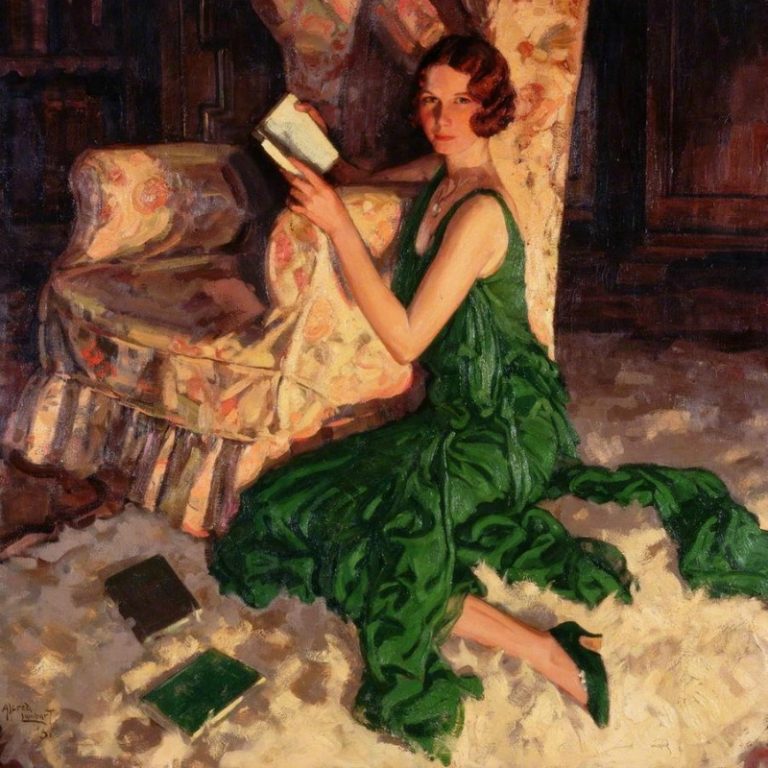 Soane clients increasingly order a set of slipcovers to use with an upholstered seating design, usually in a light-coloured Soane fabric for the summer months. Old Flax is an exceptionally popular plain cloth for loose covers (with 24 colours to choose from) and there are many other suitable patterned, striped and woven fabrics. Loose covers not only offer a refreshing change of fabric, colour and pattern, but also the chance to recreate the overall look of a piece, for example, by concealing legs with skirts that can be elegantly smooth with inverted box pleats or romantically ruffled. Soane's Vendome, Tuileries and Beaton sofas work particularly well with loose covers, as well as The Library Armchair and The Simplified Gallery Armchair. We also enjoy seeing clients, especially in America, use Soane fabrics to cover tables. Whether for a supremely comfortable sofa or a smart console table, we love the versatility of loose covers.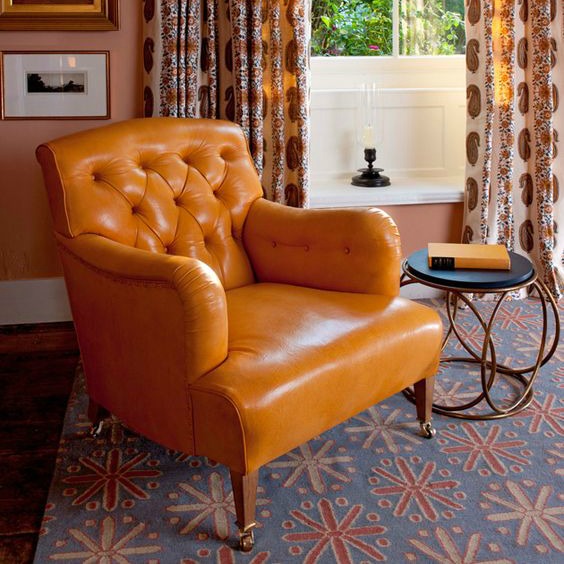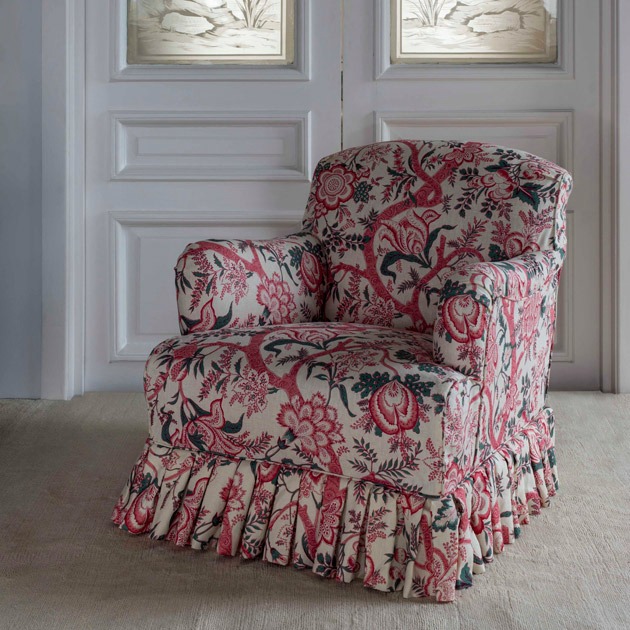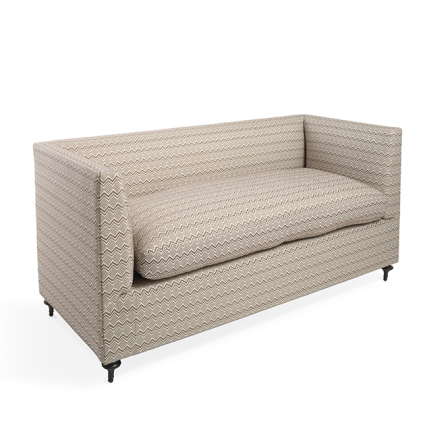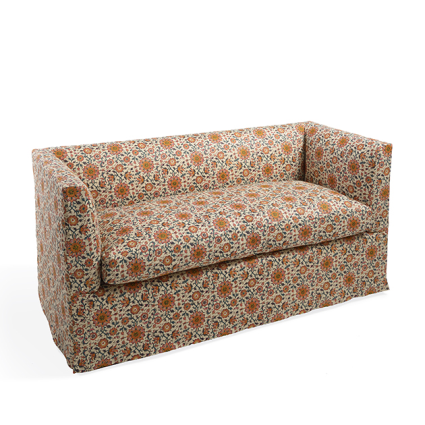 Top gallery: The snug at Lulu Lytle's home. Soane Britain's Lotus Palmette fabric and wallpaper has been used throughout and for slipcovers on a Tuileries Sofa; "Portrait of Maria Adelaide of France in Turkish-style clothes" by Jean Etienne Lìotard, 1753; Sofa with loose covers in Soane Britain's Botanic Garden fabric;"Frederick Burnaby" by James Jacques Tissot oil on panel, 1870; Sofa at Lulu Lytle's home with loose covers in Soane Britain's Old Flax fabric.
For more inspiration, see Soane Britain's Pinterest boards "Loose Covers & Slipcovers" and "Paintings of Interiors."