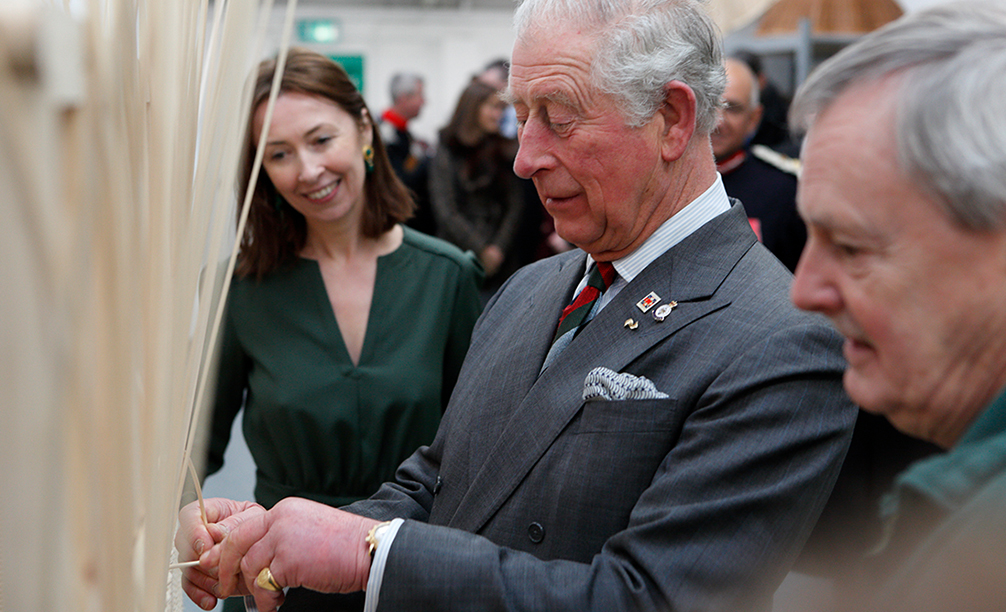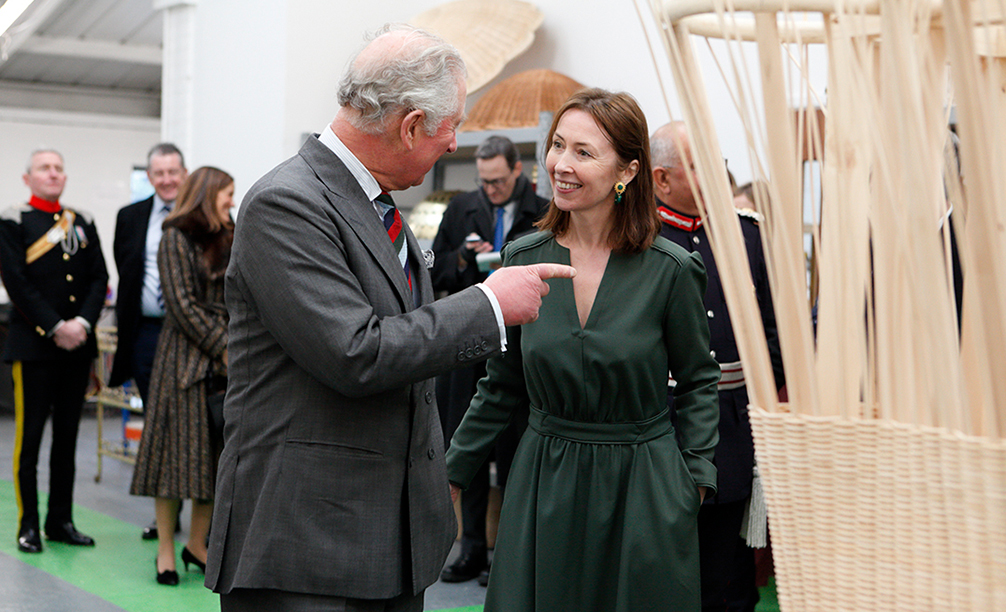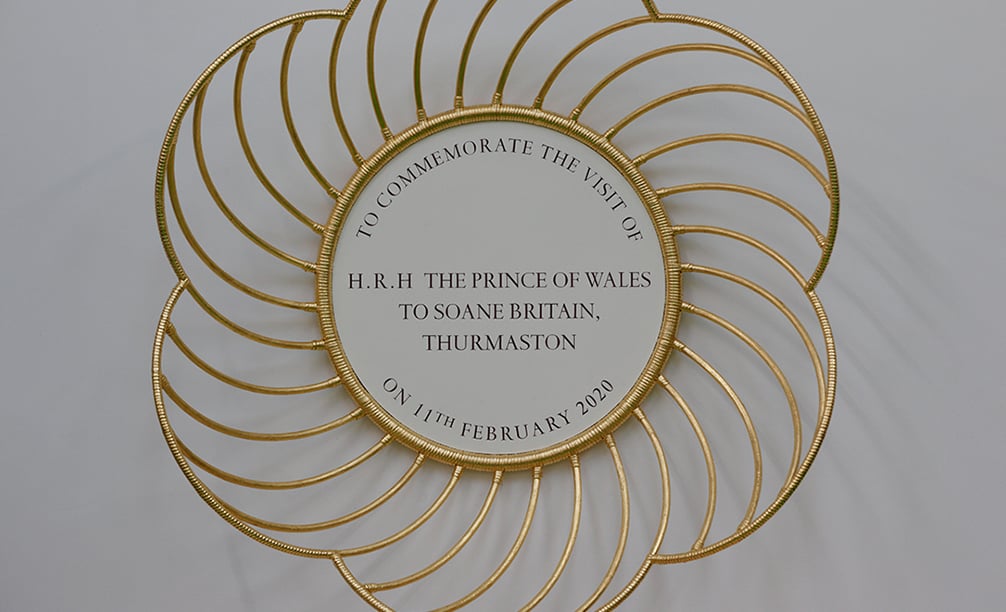 Soane Journal – HRH The Prince of Wales welcomed to the Soane Britain Rattan Workshop
Soane Journal – HRH The Prince of Wales welcomed to the Soane Britain Rattan Workshop
Soane Journal – HRH The Prince of Wales welcomed to the Soane Britain Rattan Workshop
On the 11th of February The Prince of Wales visited Soane Britain's rattan workshop in Leicester. His Royal Highness learnt about the rich history of Leicester's rattan industry through conversations with craftsmen who demonstrated the skilled techniques of steam-bending cane and weaving rattan as well as archive photography.
Leicester has a distinguished history of making rattan furnishings which were exported all over the world, beginning in 1886 with the founding of WT Ellmore and Son. In 1907 the celebrated Dryad furniture business was established by Arts and Crafts enthusiast, Harry Peach, swiftly followed by Angraves in 1912. These Leicester workshops furnished many great interiors including the Titanic, the Royal Automobile Club on Pall Mall, The Bombay Yacht Club and the Imperial Russian Yacht. Thomas Cook, also a thriving business in the Victorian and Edwardian eras, commissioned rattan for its Nile paddle steamers.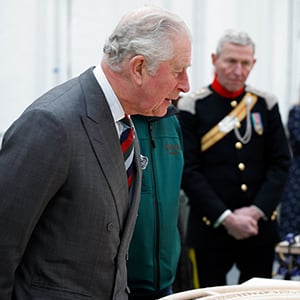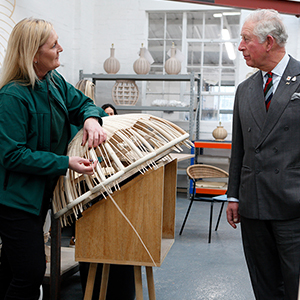 At the heart of the Soane rattan business lies its steadfast focus on creating enduring furniture and lighting with an uncompromising commitment to British manufacturing, celebrating the enthusiasm and pride in workmanship shared by all its makers. When in 2010 the closure of Angraves, the last remaining of the British rattan workshops, was announced, Lulu took the decision to establish Soane's own workshop.
Angraves went into administration on the eve of its centenary. Determined to ensure that her furniture designs should all continue to be made in Britain Lulu bought the relevant machinery from Angraves, securing jobs and the future of British rattan weaving, "for fear of losing these specialist skills from Britain forever."
Since then Soane has established its own rattan apprenticeship scheme to ensure future generations are able to learn these techniques. The trainee program, which started with an intake of just two in 2011, now currently has 6 trainees enrolled. The skills required are extremely demanding, with an apprenticeship scheme taking seven years to complete successfully with over 20 people now employed in our Leicester workshop.
Soane's rattan designs can now be seen in private homes, hotels and restaurants worldwide. Over half of Soane's rattan production is shipped to North America, making rattan a successful and prospering British export.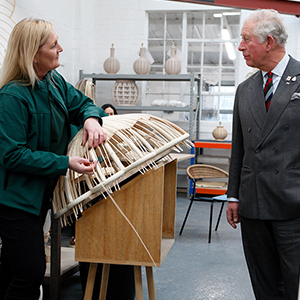 Lulu Lytle is the author of a book on the history of rattan in design, to be published by Rizzoli in October 2020.
For a brief film of the workshop please visit here.
Please contact Christy Case, Press & Events Manager for further details:
Telephone: +44 (0) 20 7881 5631