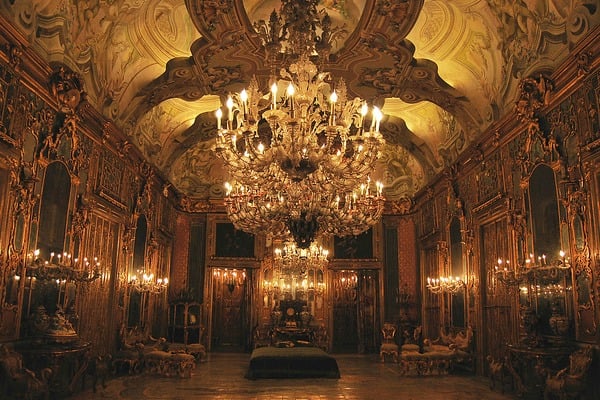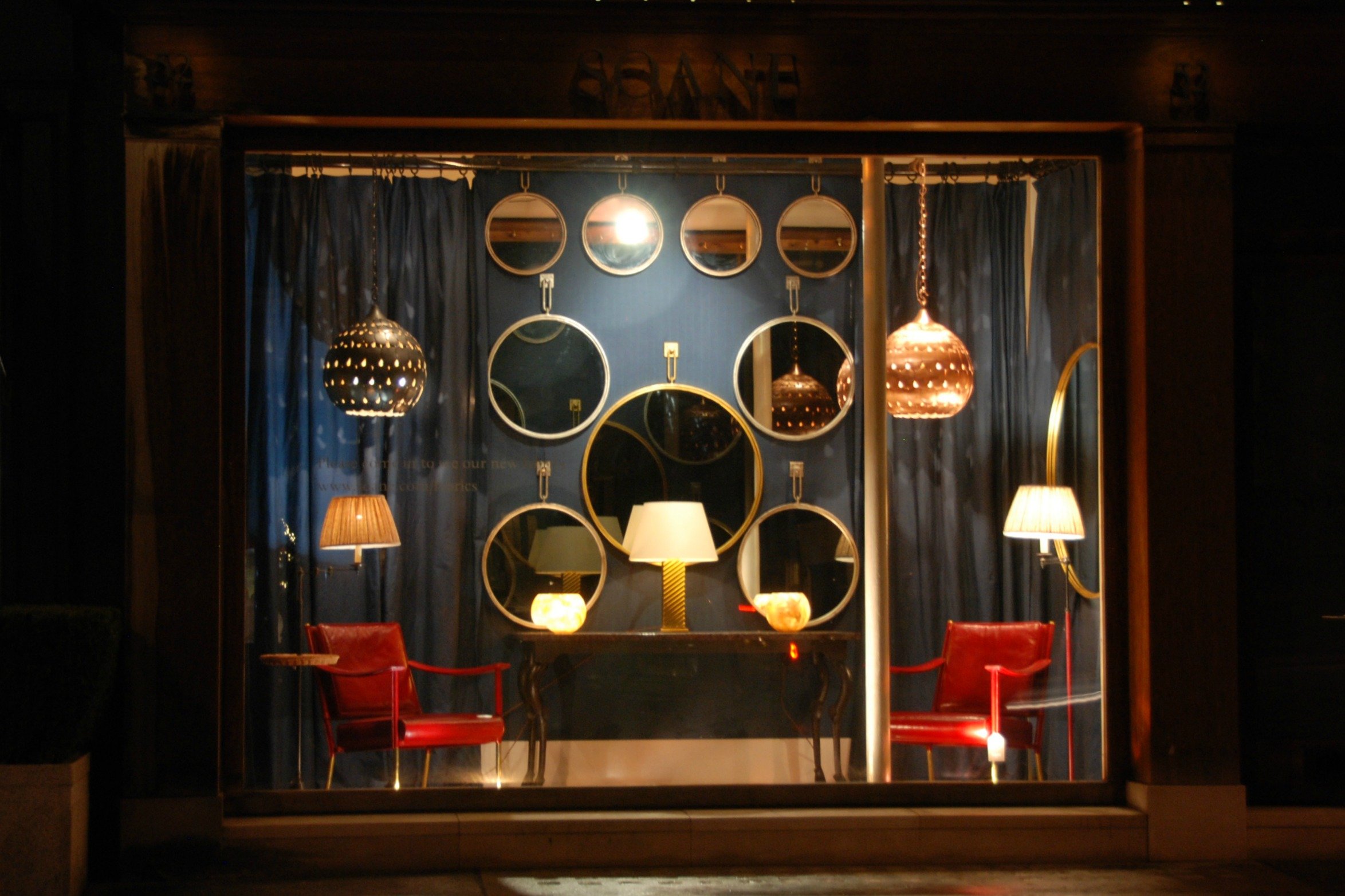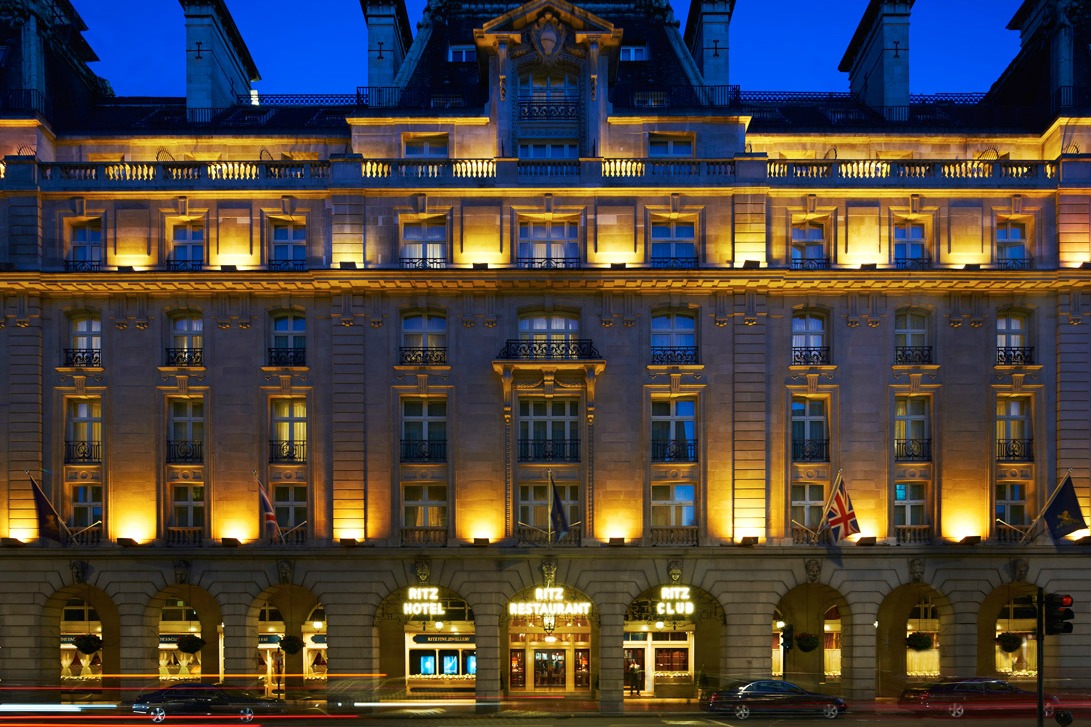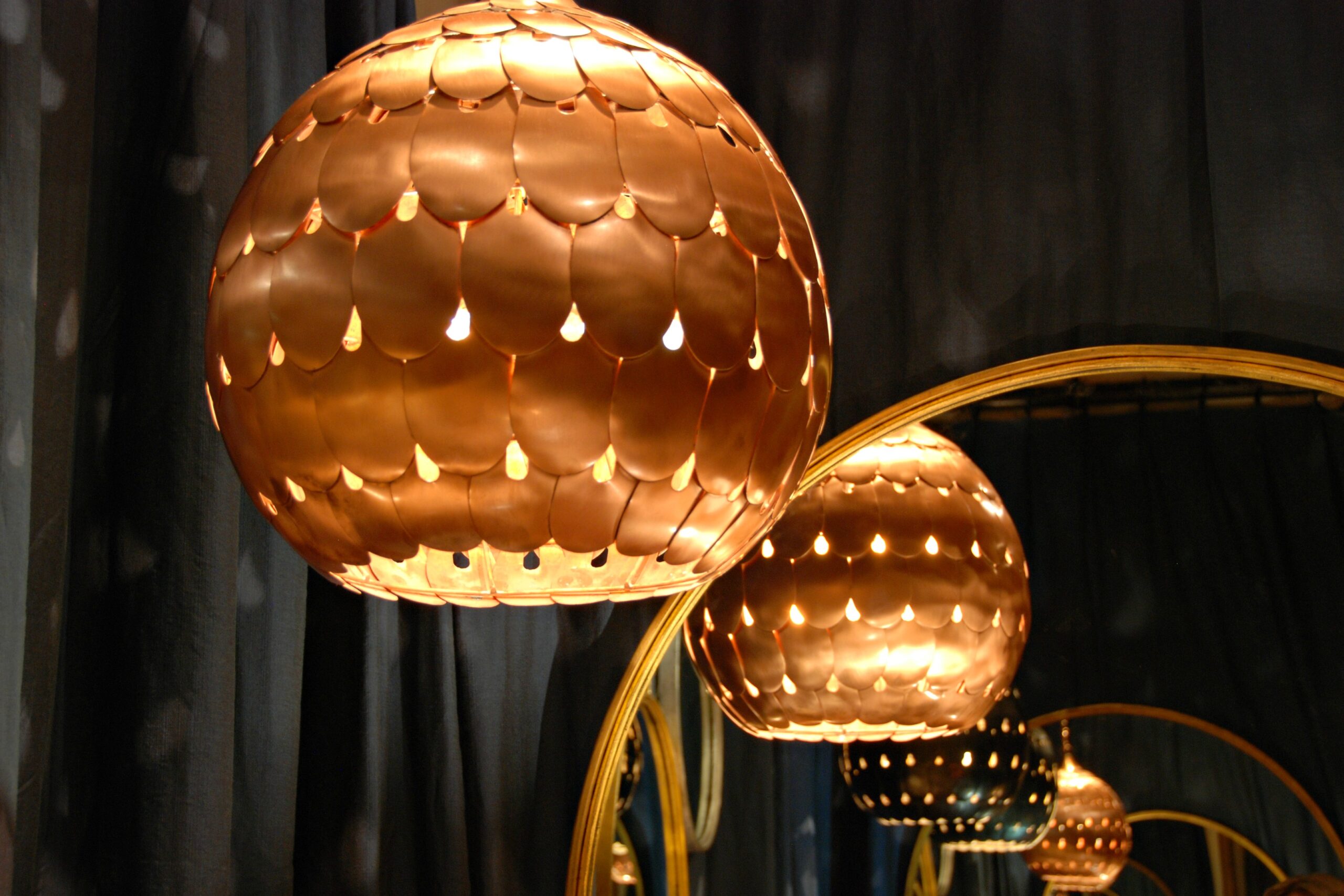 The wintery nights close in early in London now, well before we lock the Pimlico Road showroom door at six o'clock. This year we're embracing the darkness in our Christmas window, using deep Indigo Old Flax fabric as a backdrop to an array of metallic mirrors and lights surrounding our new Stag Centre Table and blood red polished leather Crillon Chairs. The variously sized Circular Hand Beaten Mirrors and Owl Lanterns are Soane's take on elegant Christmas baubles with a 'glitterball' effect of dappled light cast by the feathered lantern design. Step into the window and you are rewarded with the delightful vision of our baubles reflecting to infinity in the majestic (they are 1.2 metres across) Monumental Circular Hand Beaten Mirrors on either side. We love our touch of Christmas mirror magic and hope the Pimlico Road perambulators will too.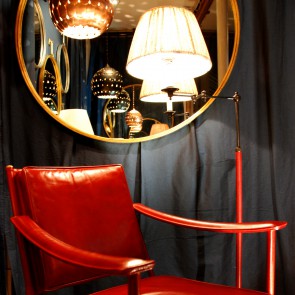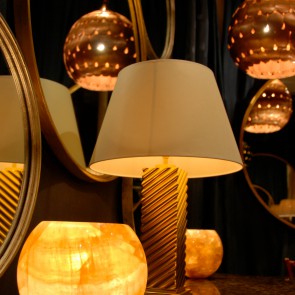 Dip into the history of mirrors, and you discover that – rather appropriately for our Christmas window – the first mirror glass was created in 1 AD. Before that, highly polished metals and stones served as looking glasses for our inquisitive ancestors, but the Romans found a way to coat blown glass with molten metal for better effect.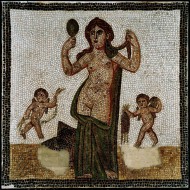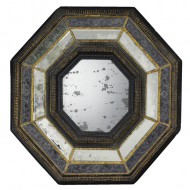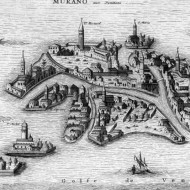 The introduction of mirrors into interior design came much later, led by Sixteenth Century Venetians working from the the historic glassmaking community in Murano. This enchanting series of islands linked by bridges and measuring less than one mile across, was first inhabited by glassmakers in 1291, when the Venetian Empire ordered that workshops be moved there to reduce risks of fires in the city. The craftsmen's trade secrets were closely guarded (this was an age where mirror glass was highly valued and at one stage literally worth its weight in gold), but the Murano monopoly on its manufacture of mirror glass was lost in 1687 when, legend tells, three Venetian glassmakers were bribed and spirited away to France. The French went on to develop techniques for casting glass in larger sheets, the availability of which launched the fashion for decorative use of mirrors on a grand scale, most notably by Louis XIV in La Gallerie des Glaces at Versailles, started in 1678.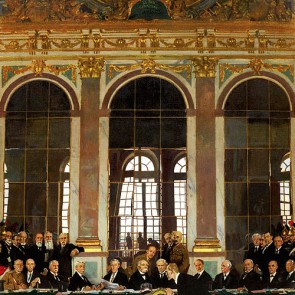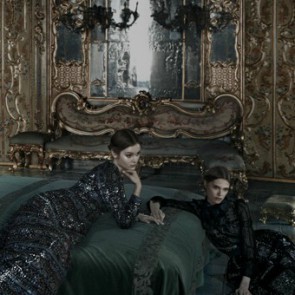 Here at Soane with the focus on mirrors, we have been chatting about our favourite mirrored spaces. Lulu went straight to her bookshelf and pulled down an old book on the exhuberant Palazzo Valguenera Gangi in Sicily. Built and decorated in the Eighteenth Century by the most brilliant craftsman and artists of the day, its glittering ballroom (our post's headline image, above), was summed up by novelist and historian Louis Bertrand:
'The Hall of Mirrors is a vast room in an enchanting, yet slightly bizarre, Rococo style: a masterpiece of Baroque design with golden fittings and doors entirely painted, like Pompadour skirts and bodices with fresh flowers. The vaulted ceiling, decorated with rocailles and mythological frescoes, continues the themes of the tiled flooring – pictorial allegories which recount the toils and the apotheosis of Hercules – in the warm colours of an Oriental rug. The ceiling is hung, like a forest of stalactites, with splendid Murano chandeliers – the like of which I have never seen before…'
There is something rather beguiling about such unashamed theatricality. Our first Journal post (The Lure Of The East), spoke of the joy of visiting otherworldly places in London and we wonder if Afternoon Tea at The Ritz should be added to the list. On a cold, winter's day, a few hours at the highly mirrored, sparklingly lit and gilded Palm Court provides utter escapism for those ready to succumb to its decorated delights. Add The Ritz's Christmas decorations to the scene and you really will need to take a seat – and perhaps a chamomile tea.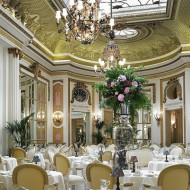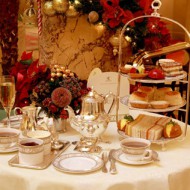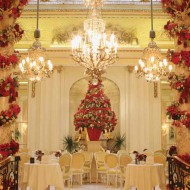 Please do visit us at our Pimlico Road showroom if you're shopping in London – we have a selection of presents available in time for Christmas, including our Hand Beaten Mirrors, antique candle sticks and bowls for a Christmas table and sumptuous cushions.
For inspiration on decorating with mirrors, we recommend the wonderful Design Ideas feature in the January issue of House & Garden magazine. Look out for Lulu's own sitting room on page 38.
Credits: Palazzo Gangi image by Leonardo via Flickr