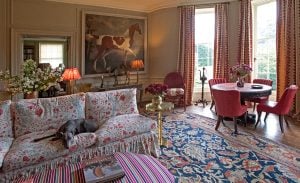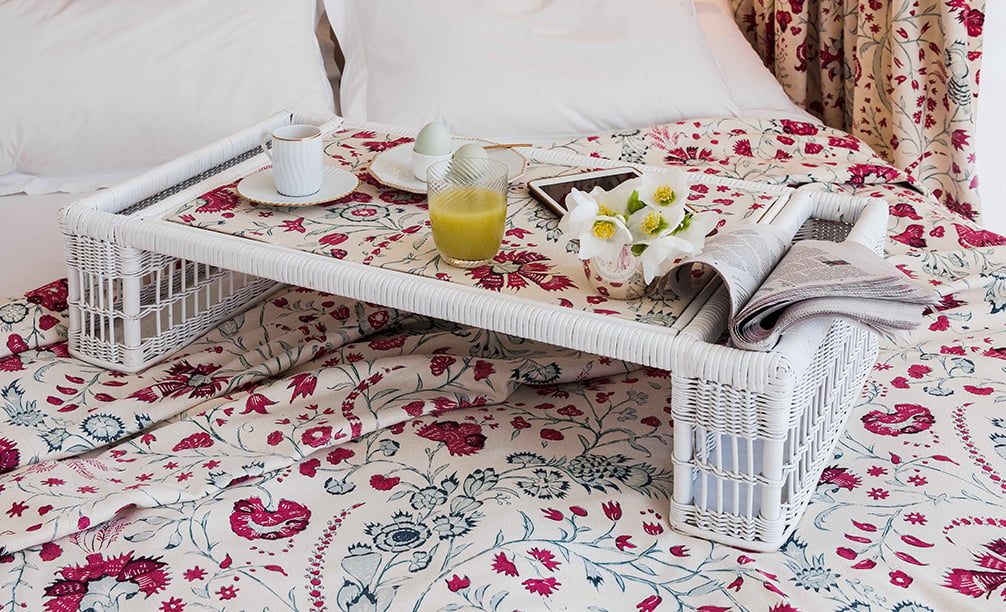 Soane Journal – Mutka Silk
Soane Journal – Mutka Silk
Mutka silk (or Matka silk, both are right) has a lustrous irregularity which differentiates it from other silks, in particular Chinese Mulberry silks with their sumptuous, full blown sheen. Originating in Northeast India, Mutka is the reticent member of the silk family, only revealing its true glory when it flirts with sunlight. It has a subtle shimmer and softness which renders it more like a cotton cashmere blend than a conventional silk, with a thicker, uneven texture which drapes beautifully. Lulu particularly favours this silk for printing some of our more delicate patterns as the imperfections created by the cloth's hallmark, coarse threads result in the dyes fixing unpredictably giving the finished prints an immediately aged finish and an incomparable depth and atmosphere.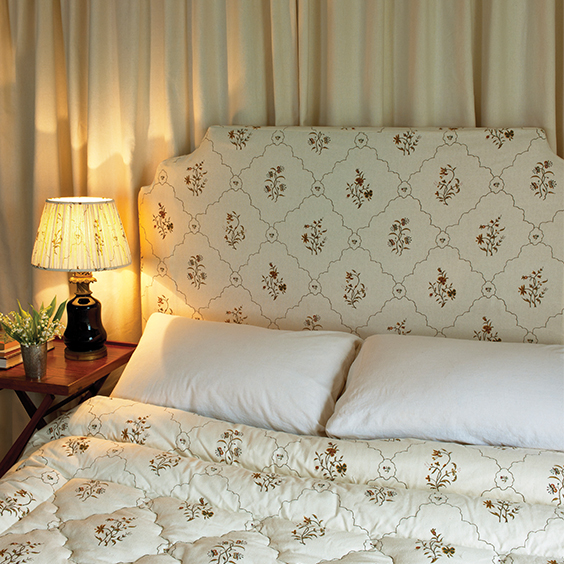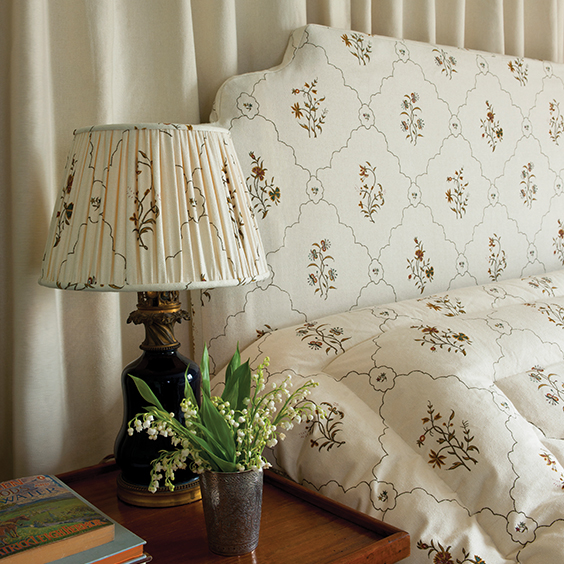 Today Mutka silk is produced primarily in rural India, where it provides an important source of income to artisanal families. Soane's mutka silk originates from central India where there is a plentiful supply of the yarns all year round. It is highly prized as it is hand-spun in village homes by third generation families of silk weavers and not in larger mills. No harmful chemicals are involved in the production of the cloth and only azo-free and reactive dyes are used in the colouring process. For the off white or natural base cloths the fabric is simply bleached.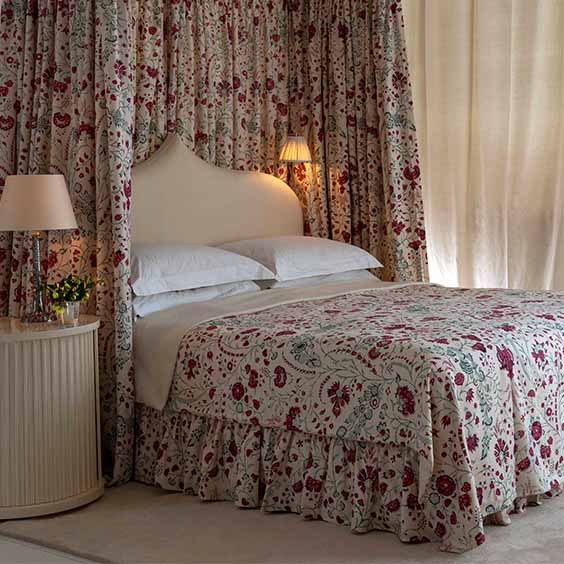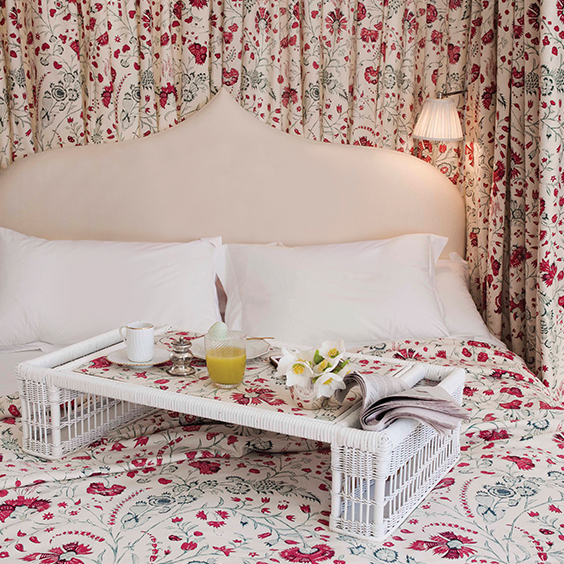 Mutka is essentially up cycled silk, as it is spun from waste mulberry silk; either the short threads left over from reeling or from pierced cocoons, making them unsuitable for conventional silk production. These broken threads are spun into yarns that have an inconsistent, slubby texture resulting in a fabric which is less glossy and smooth than if it had been woven from continuous wheeled silk threads. Because it is spun from the cocoons of moths which have made their natural escape, rather than having died, it is deemed by Hindus to be pure enough for ceremonial use.
Although Mutka silk's imperfections reduced its status, it was favoured by the Persians as the foundation thread for heavy gold and silver brocades (kincob), such as those from Benares, as its weight could support the dense metallic patterns.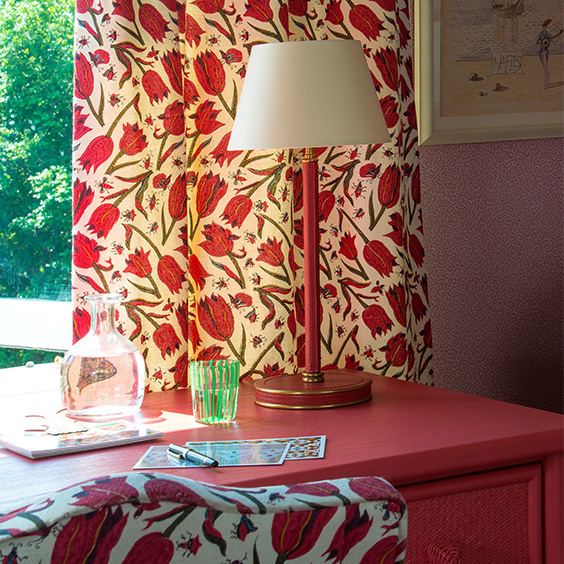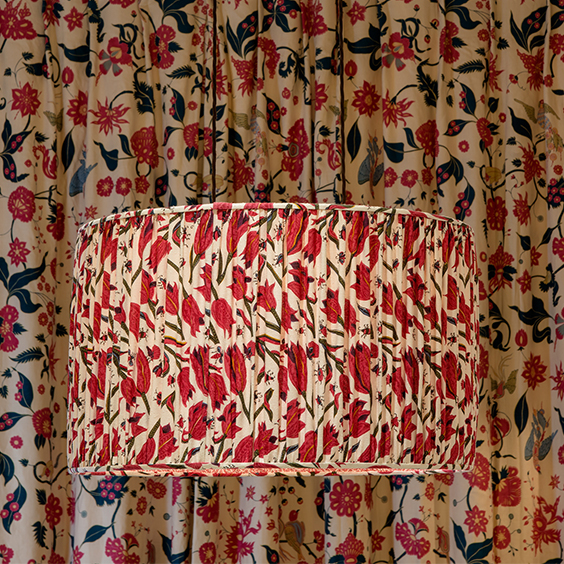 The name of this glorious silk derives from a mud pot ('mutka' or 'matka' in its local dialect) in which the waste filaments of the cocoons were originally held whilst spinning. It's also the Bengali/Hindi word for 'free', referencing the moth being allowed to exit the cocoon.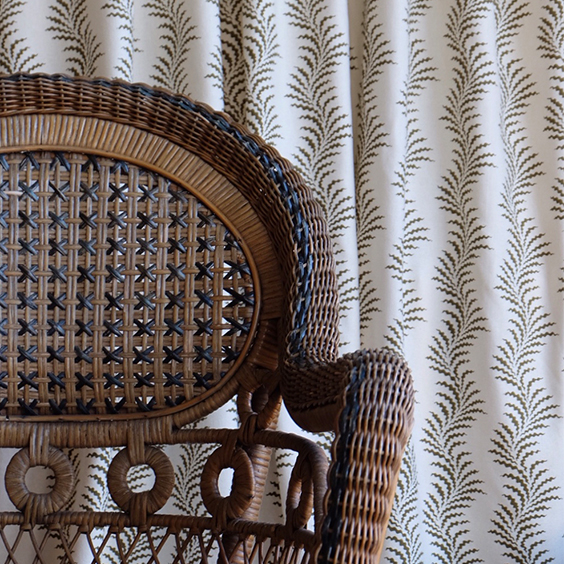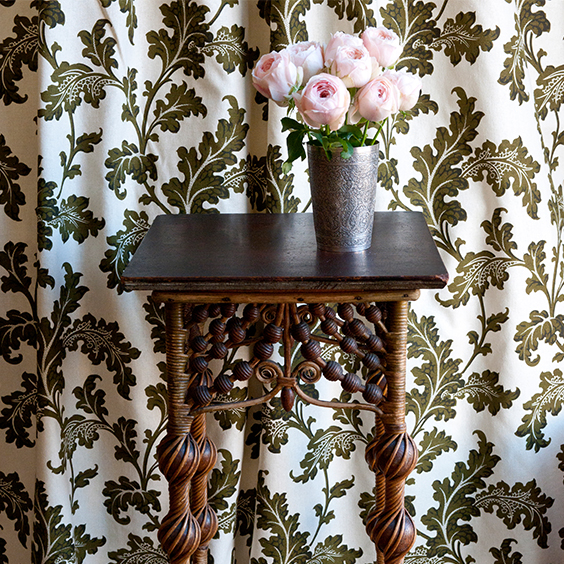 We hope that these photographs convey the subtle sheen, heavy drape and softness of Soane's Mutka silk and the antique atmosphere of patterns printed on it. Most of our hand printed designs can be customised on Mutka silk with minimum orders of only 20 metres. Please do request samples.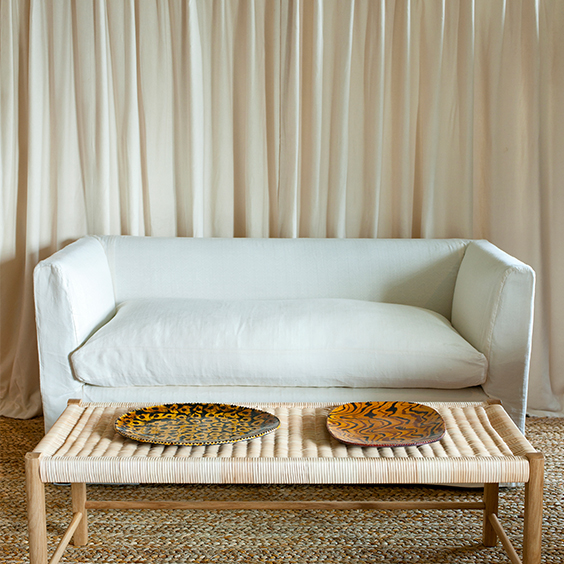 From second gallery left to right: Karun Thakar – Floral Lattice – Ocherous – Mutka Silk (Both left and right);  Dianthus Chintz – Original – Mutka Silk (Both left and right); Tulips and Butterflies – Original – Mutka Silk (Both left and right); Scrolling Fern Silhouette – Moss – Mutka Silk; Scrolling Acanthus – Moss – Mutka Silk; Base Cloth – Ivory – Mutka Silk 
View our 'Mutka Silk' Pinterest board