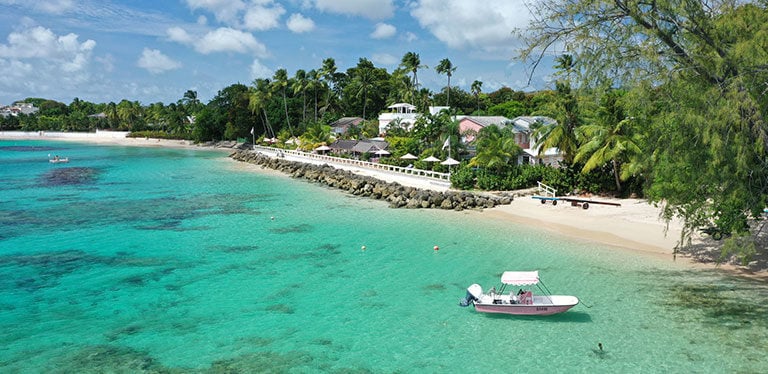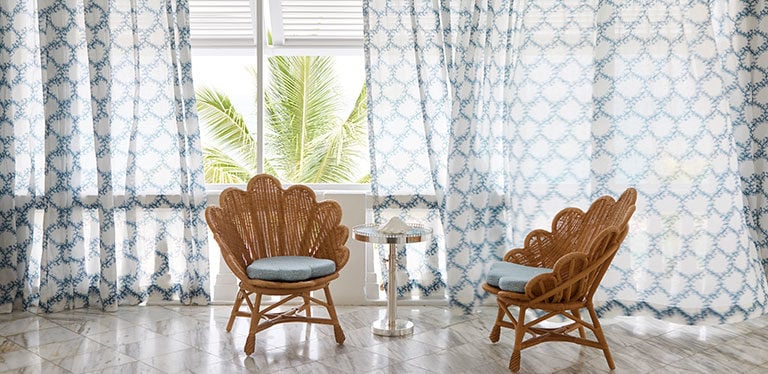 Soane Journal – The Cobblers Cove Collection
Soane Journal – The Cobblers Cove Collection
What started as a plan to use the quintessentially English Cobblers Cove hotel in Barbados as a sublime shoot location for Soane Britain's new rattan, fabric and wallpaper designs, has evolved into a commercial interiors project, with a number of rooms at the hotel decorated entirely with Soane designs.
Lulu has decorated the Cobblers Cove entrance hall, drawing room and two bedroom suites, finding inspiration from the island's lush flora and the architecture of nearby plantation houses. Rattan and hand-printed fabrics add to the warm atmosphere and understated luxury experienced by guests at this charming Caribbean hotel. The project also offers an opportunity for clients – especially those in warmer climes – to visualise Soane's rattan designs in a tropical location and observe how fabrics with patterns printed on cleaner backcloths and sheers appear in sparkling sunlight.
Soane will be in Barbados working on the shoot with renowned interiors photographer Miguel Flores-Vianna. Miguel's photographs will capture not only the new designs, but also something of the atmosphere of life at Cobblers Cove and will be posted on Soane's website and social media accounts live from the island, a design a day, from 10th June onwards.
The new rattan collection includes furniture and lighting, from fern-like side tables and cane dining chairs and stools, to woven rattan lighting. These designs will be available to order immediately. Samples of new fabrics featured will be made available and reservations taken ahead of production of first orders in September.
For all design enquires please contact Soane Britain at [email protected]
For all hotel media enquiries please contact Perowne International at [email protected]