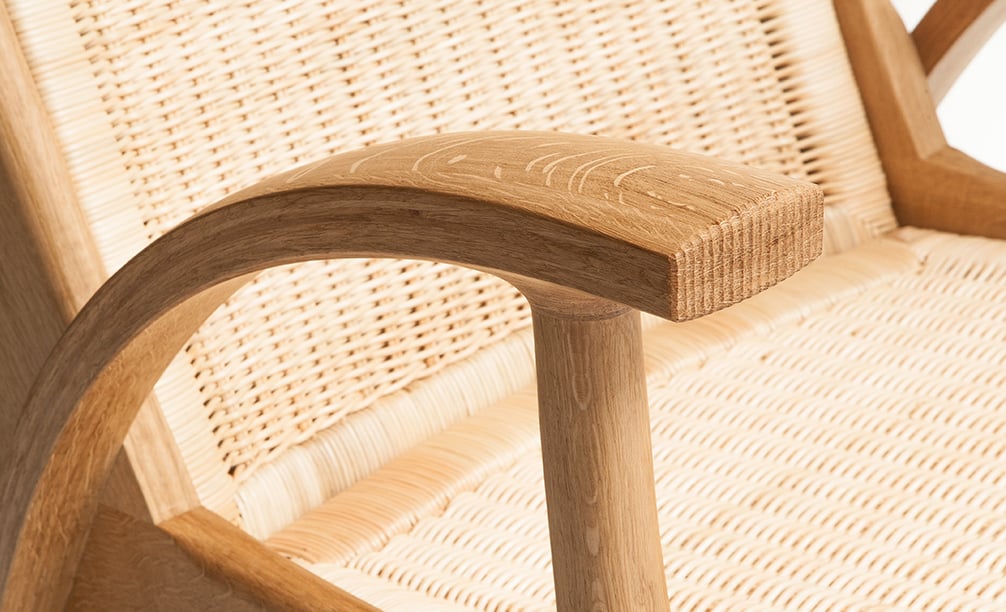 The Edward Barnsley Workshop launches the second in a new series of Easy Chairs at London Craft Week (LCW) 9-15 May 2022 in collaboration with Soane Britain. This one of a kind model of the Easy Chair which incorporates a rattan seat and back, will be on display in Soane's Pimlico Road showroom throughout the duration of LCW and available to purchase.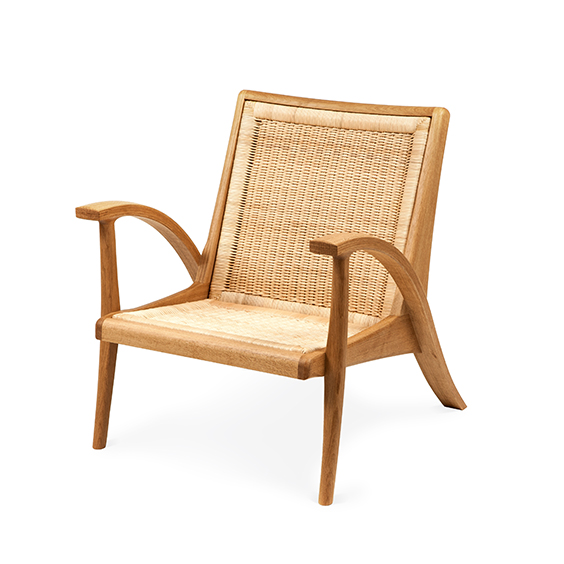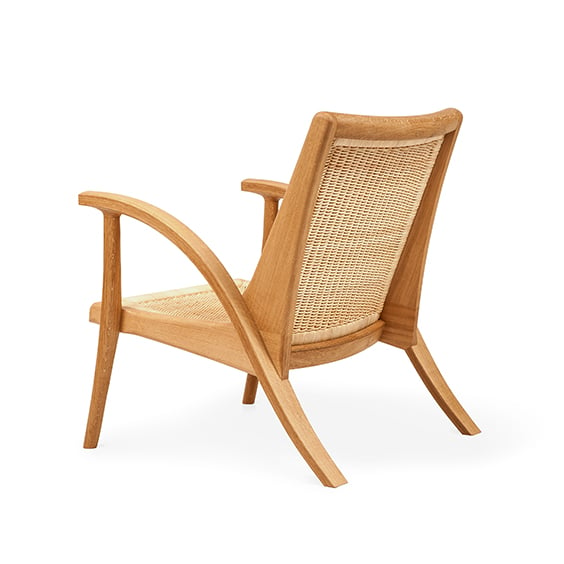 Several Easy Chair designs exist in the Edward Barnsley archives, created by Barnsley in the 1950s. One of these Arts & Crafts drawings has been selected as a starting point for the new chair created in English oak. James Ryan, Head of Design at the Edward Barnsley Workshop has developed a new shape and finish, by innovating and applying textural wood techniques.
The Workshop was keen to collaborate with craftspeople that would incorporate complimentary natural materials for the seating and back surfaces/ elements of the chair. In researching other natural materials like rattan this led naturally to Soane and the connection was further reinforced by both workshops being rooted in the British Arts and Crafts movement.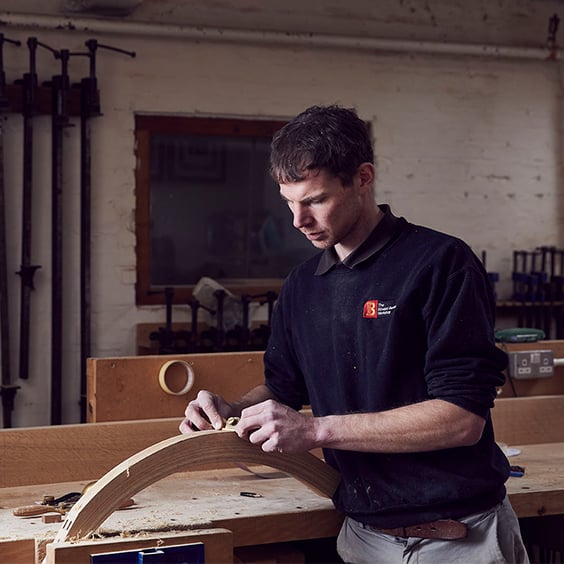 Whilst real craftsmanship underpins all that Soane does, nowhere is this more evident than in the production of its rattan furniture. The Soane rattan story is one of making furniture and lighting, founded on integrity and longevity, whilst reviving an almost extinct British industry. Determined to secure the future of traditional crafts by investing in its workshops, Soane is proud to have established a rattan apprenticeship programme, which now numbers 15. These core values are also shared by the Edward Barnsley Workshop with a vibrant apprenticeship scheme which has trained over sixty people to date.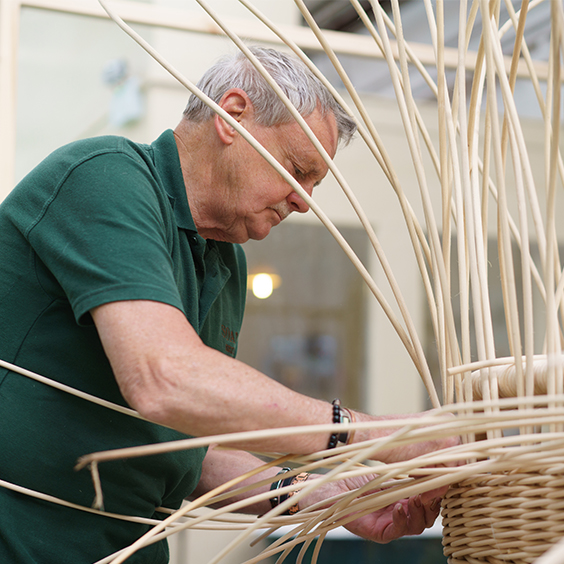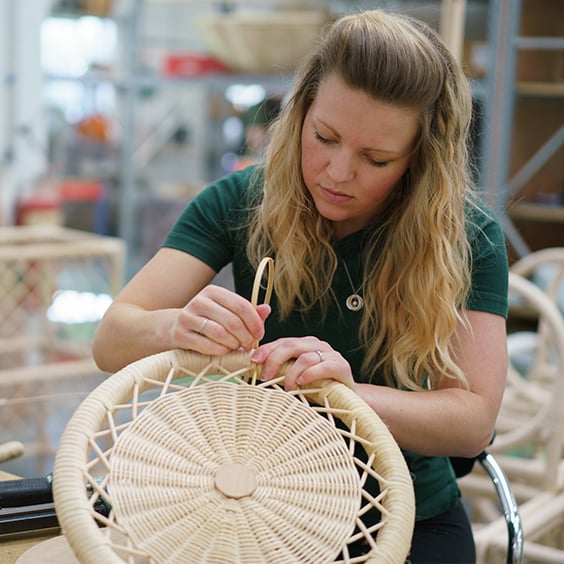 James Ryan said: "The use of rattan in this latest version of the easy chair did necessitate tailoring the design and dimensions of the chair frame. The main design feature was making the back curved so as to offer a more comfortable back support. The rattan is only 5mm thick compared to the build-up of 50mm of padding in a customary upholstered seat so this rattan version required a shallower seat depth. Another key feature of this chair is that the rattan back panel could be attractively woven on both sides and thus visible from the front and rear of the chair. This open back design meant that the chair frame needed greater structural support and required the rattan back frame to be carefully fitted to tight tolerances."
"It was wonderful to visit Soane's rattan weaving workshop in Leicester. To see such skilled and labour intensive work being carried out here in the UK is really refreshing and inspiring."
Lulu Lytle said: "It is an honour to collaborate with the Edward Barnsley Workshop whose contribution to furniture design in 20th Century Britain is significant. Barnsley's principles, in keeping with those of Harry Peach, the founder in 1907 of Dryad, England's preeminent rattan workshop, were aligned with the ideals of the Arts and Crafts Movement – which placed an emphasis on solid construction and the honest use of materials. These ideas are still at the heart of both Edward Barnsley and Soane Britain today.
This collaboration sees the marriage of rattan and timber which have been combined to great effect since the 17th Century when open cane was first incorporated in seating as a practical alternative to solid timber or upholstery. The design of the "Easy Chair" emphasises rattan's natural resilience obviating the need for upholstery and exploiting rattan's yielding plasticity to create a pared back sculptural form."
The first Easy Chair was launched for LCW 2021, and was focused on linen made in collaboration with Bernie de le Cuona. Following the launch of this year's chair in collaboration with Soane, the third will be a leather piece, created in association with Connolly England.

Edward Barnsley Workshop images courtesy of Alun Callender