The Dryad® Rattan Apis Chair
Based on an original by the renowned English rattan workshop Dryad, this side chair is lower and more relaxed than its sibling, the Apis Dining Chair. Named for the Egyptian bull god Apis, it is available in Soane's standard rattan finishes.
Specifications
Make an Enquiry
Materials & Finishes
Details
+
Available in Soanes standard rattan finishes. With a foam seat cushion.

This original Soane design has been registered:
United Kingdom: 6240206
Community Design: 015002636-0001

This design has been made for the domestic use and has not been tested for a non-domestic environment.
Dimensions
+
860mm height x 765mm depth x 570mm width.
Seat height inc cushion: 395mm.
Cushion thickness: 20mm

34" height x 30" depth x 22½" width.
Seat height: 15½".
Cushion thickness: ¾''
Lead Time
+
16 weeks. Lead time on quantities of 6 or more will need to be confirmed in advance of order.

Lead time will start from receipt of deposit and confirmation of all specifications.
Delivery
+
Carriage charges can be quoted upon confirmation of the delivery address.
Upholstery
+
COM: 1.5 metre / 2 yard.
Contrast Welt: ½ metre / ½ yard.

Dacron wrapped foam.
"*" indicates required fields

Materials & Finishes
---
At Soane we offer the ability to customise any piece choosing from a broad choice of materials and finishes. Should you require a bespoke finish or a material that you can't see here, please contact us to discuss your requirements as we would more than happy to help.
View all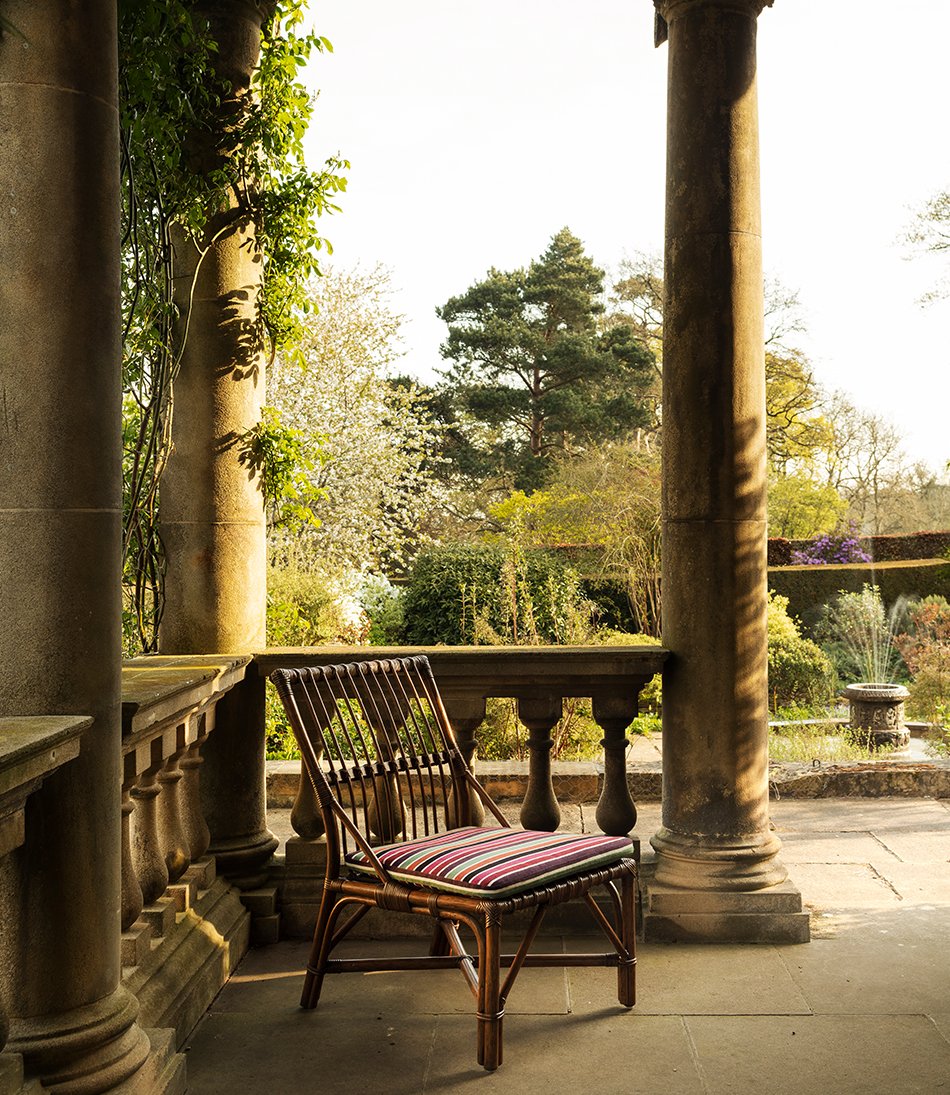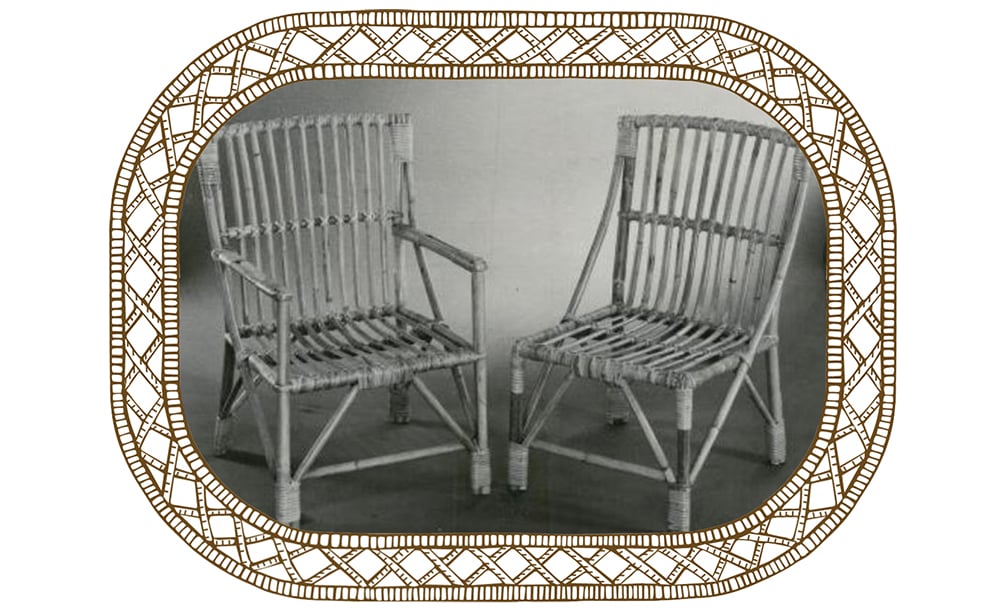 The Dryad® Rattan Apis Chair is based on an antique original (pictured above) by the renowned English workshop Dryad Furniture Works, which was founded in 1907 in Leicester by Harry Peach and Benjamin Fletcher.